Disclosure:
Our editors handpick top-rated brands, vetted through our strict ratings. Purchases via our links may earn us a commission.
Learn more
When we think of online shopping, the first e-commerce site that comes to our mind is Amazon. With an estimated valuation of $1 trillion, Amazon reigns as the world's largest online marketplace, which has reshaped the way we shop. But now, a new contender has stepped onto the e-tailer stage— it's none other than Temu. Thanks to the viral Superbowl Ad, Temu is becoming an overnight star and competing with behemoths like Amazon. Despite being relatively new, Will Temu dethrone Amazon and rule the e-commerce playground? The only way to find out is a Temu vs Amazon showdown!
While you're at it, remember to check out how Temu is faring against its other competitors in our features Temu vs Shein, Temu vs Wish, Temu vs AliExpress and Temu vs Alibaba.
Temu vs Amazon: Who is More Ethical?
Ethical Practices of Temu
Temu claims to maintain ethical practices across its supply chain and has laid out a formal Third Party Code of Conduct with a clear set of guidelines mandated to be followed by every seller. This code covers aspects like ethics, anti-bribery and anti-corruption, conflicts of interest, antitrust, human rights, harassment and discrimination, and more.
As per Temu, vendors need to follow the rules and regulations to work under its belt. Partner facilities should even expect surprise audits and reviews of their factories, warehouses, and other parts of their business to make sure everything is being done ethically and legally.
While all these declarations sound pretty convincing, there's no surety that all the sellers are actually adhering to the guidelines and being ethical. This is because Temu's entire supply chain is based in China, where the risk of labor exploitation is quite high.
In fact, a recent U.S. Congressional report revealed concerning details about the shopping app's ties to forced labor. The statement said there's a huge chance that Uyghur laborers are forced to manufacture some of Temu's products. So then, is Temu ethical? Apparently not!
Ethical Practices of Amazon
As a billion-dollar global empire, Amazon has considerable responsibilities towards its consumers and every employee in its supply chain. However, the corporation has been regularly called out for violating ethical workplace operations.
Amazon's ethical practices have been a subject of both praise and criticism. On one hand, it has created millions of jobs worldwide, contributing significantly to economic growth and providing employment opportunities. Plus, its services have enabled scores of small businesses to reach a broader audience. But on the other hand, Amazon has faced scrutiny over issues such as ignoring workers' rights, tax avoidance, severe maltreatment of employees, and the impact of its rapid delivery services on the environment.
The positive aspect is Amazon has shown a commitment to sustainability and announced "The Climate Pledge" in 2019, aiming to become carbon-neutral by 2040. The company has also increased its minimum wage to $15 an hour for workers and introduced initiatives to enhance workplace safety. However, reports of strenuous working conditions and limited worker rights in some warehouses persist.
Now, Amazon has a "Supplier Code of Conduct," outlining expectations from businesses regarding labor and human rights, environmental practices, and business conduct. But there is no guarantee that the e-commerce site strictly verifies every brand before onboarding them on its platform. So, it's impossible to determine whether all the items offered on the marketplace are manufactured following Fair Trade standards or not.
Temu vs Amazon: Who is More Ethical?
Neither Temu nor Amazon can claim to be 100% ethical! In evaluating the business practices of Temu and Amazon, it becomes evident that both companies fall short in consistently upholding strong ethical standards. Both have faced allegations of engaging in corrupt activities, including workforce exploitation, accusations of unfair trade practices, and violations of labor laws.
When it comes to prioritizing social responsibility, Amazon has still made some efforts, but there is a call for improvement in various areas. On the contrary, Temu being a newcomer in the online marketplace scenario, is not maintaining much transparency in its sourcing practices and business operations.
Strengths and weaknesses are evident in each company's ethical practices. Amazon's strides in diversity programs demonstrate progress, yet concerns about labor conditions in its warehouses are a disappointment. Temu's ethical guidelines are impressive, but the concentration of its supply chain in regions with potential labor issues is concerning.
So, for now, neither Temu nor Amazon stands out as end-to-end ethical. Both organizations have areas where they need to work to create a full-proof Fair Trade supply chain and address workers', suppliers', and consumers' concerns more effectively.
Temu vs Amazon: A Reality Check
Company Background
Temu
Established in 2022, Temu portrays itself as a Boston-founded enterprise, but in reality, it is entirely rooted in China, with just offices located in the United States. Owned by the parent company, Chinese e-commerce giant PDD Holdings, Temu aims to make it big in the US market and expand worldwide with the approach of providing a wide range of products at rock-bottom prices. And its tagline, "Shop like a billionaire without being one," perfectly mirrors this idea.
With aggressive marketing during its launch, Temu has garnered a user base of more than 900 million within just 7-8 months, solidifying its position as one of the most downloaded online apps. Operating as a D2C platform, it exclusively works with a huge network of Chinese sellers (95%), which is why all of its merchandise are offered at super-affordable prices due to their origin in China. Despite of being a new entrant, Temu is gaining immense popularity overnight as it is tactfully marketing itself to offer shopping experiences like never before.
Amazon
Amazon, founded in 1994 by Jeff Bezos, began as an online bookstore before evolving into a global e-commerce and technology conglomerate. Based in Seattle, today, it is the biggest online shopping platform with operations spread out worldwide. Its goal is to be the "Earth's most customer-centric company" and its vision emphasizes innovation and long-term thinking.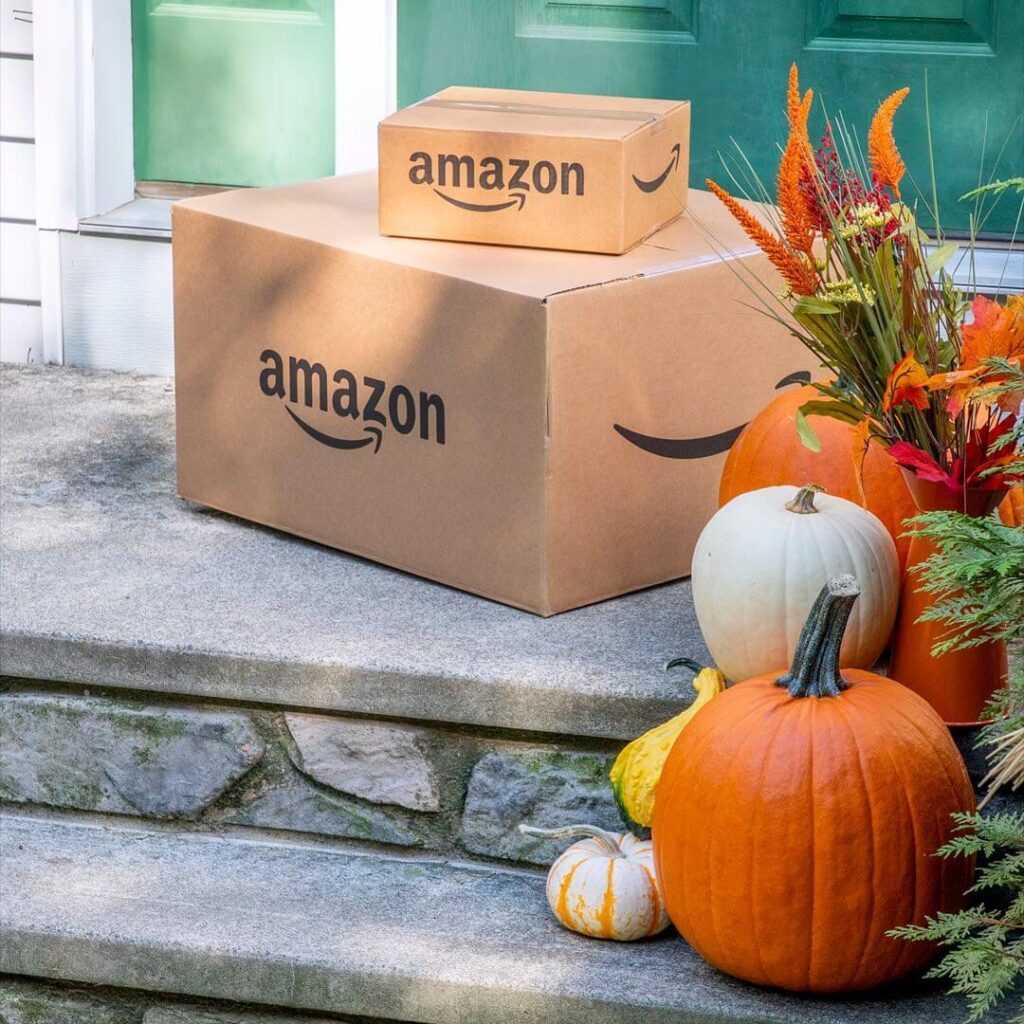 Amazon has a remarkable global reach. Merchants from every corner of the planet sell their products on this marketplace, providing consumers with access to reasonably-priced items in every category. With a longer history, millions of happy customers and sellers, along with a more diversified portfolio of merchandise, this company has become a trusted shopping destination. Its strengths lie in its vast customer and vendor base, extensive logistics network, and innovation-driven approach.
Business Models
Temu
Temu acts as the bridge linking buyers and sellers. That is, it uses an advanced method called Next-Gen Manufacturing (NGM), which helps buyers and sellers connect directly, ultimately saving money on regular business costs. This is why Temu can offer prices that are really hard to find anywhere else. It handles all the important stuff like payments, onboarding vendors, and getting products to customers. Through Temu, Chinese sellers get to reach millions of consumers located globally, which would not be possible for them otherwise. The unique thing about Temu is its business model can even offer prices as cheap as 80% discounted rates.
Most of the stuff on Temu is not from big brands, and some might even be fake, which justifies the pricing strategy. While Temu doesn't maintain transparency about how much commission it takes from the vendors, it can be safely assumed that this amount is probably less than other e-commerce sites. There is also no guarantee whether all of its manufacturers are ethical or sustainable, because its core focus right now, is to attract more shoppers, publicize the platform and compete better to become the leading shopping app.
Amazon
Amazon's business model is built upon a multifaceted approach that emphasizes customer convenience. It gives you unlimited product offerings at fair prices, works with honest sellers, and provides detailed information about items, ensuring customers are well-informed before making purchasing decisions.
As the leading e-commerce retailer, Amazon has implemented strategies to promote responsible consumption and support ethical brands. One such initiative is the "Amazon's Choice" label, which highlights products with high ratings, helping customers choose quality options. Additionally, Amazon's "Climate Pledge Friendly" program identifies products that have attained specific sustainability certifications, encouraging environmentally-conscious purchasing.
Products Range and Variety
Temu
Temu features millions of items spread across a range of 29 primary categories, which branch out into 250 subcategories. Whether you're looking for charming home décor, latest fashion garments, cute accessories, or furniture and appliances, it offers an ocean of options to suit various needs. Every day, new collections are released, keeping Temu trendy and loved by shoppers who want the latest styles. With its large selection of products and cheap rates, Temu is a top pick for online shoppers, especially among younger generations who appreciate stylish choices.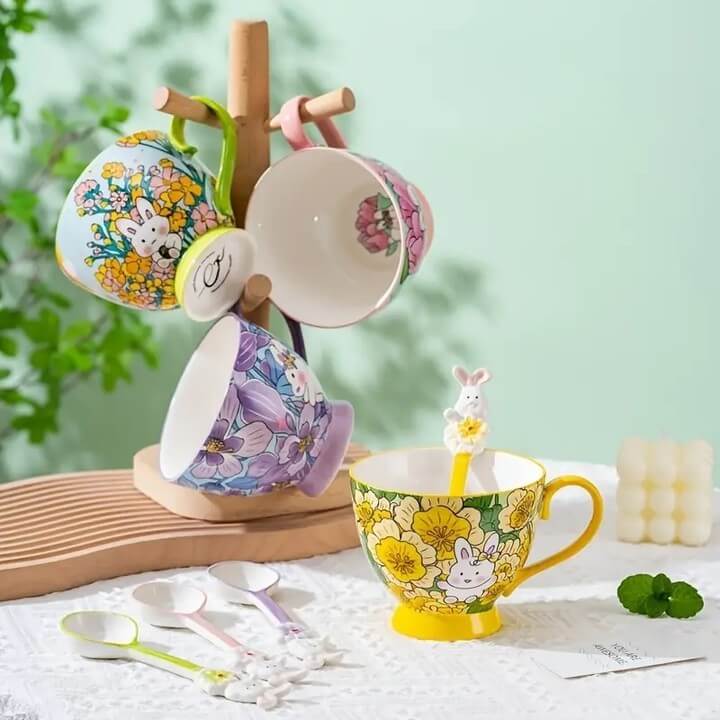 Now while Temu is becoming a hit among budget-conscious shoppers, feedback regarding the quality of its merchandise are kind-of mixed. Consumers have reported moderate or inferior quality, which is a common trait of affordable China-made goods. The shopping app's catalog primarily presents incredibly inexpensive products, usually priced below $15. Since Temu's sellers are China-based, it's difficult to find options in terms of indigenous designs or genuine branded items, resulting in restricted choices for users.
Amazon
Amazon has gained a reputation for its extensive offerings, with a catalog of over 350 million products available for purchase. From electronics, fashion, jewelry, and everyday household items to cosmetics, stationaries, pet supplies, and pantry items — you name it, and Amazon has it. This array covers products directly sold by Amazon as well as those from third-party sellers. Its diverse range of offerings includes both branded and unbranded items. The platform is renowned for delivering high-quality merchandise, featuring prominent labels with discounted pricing.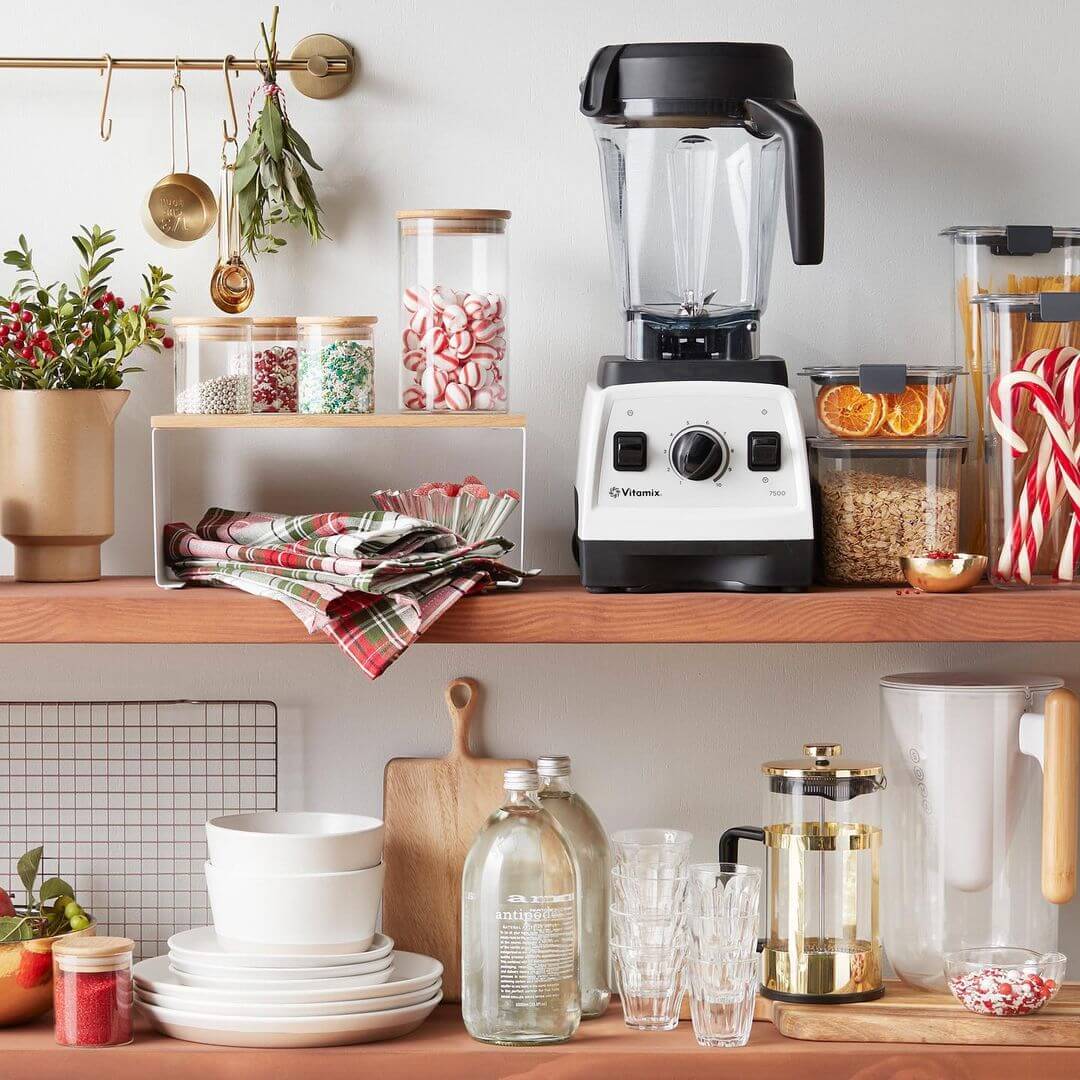 With its vast seller base, Amazon stands as an exceptionally competitive marketplace. But this fierce competition ultimately benefits customers, as merchants are compelled to provide A-grade products to stand out. While a substantial number of its sellers source their products from China and Hong Kong, a good number of vendors from other regions also contribute to the platform's variety. Addressing consumers' demand for eco-friendly product categories, Amazon has increasingly incorporated options that are certified as environmentally friendly, ethically produced, and sustainable. Plus, as the American e-commerce giant works with vendors from every background, you'll find many items that are of native designs.
Pricing Strategy
Temu
Temu is a winner when it comes to pricing. Everything that you see on its website is priced at the lowest cost possible in the market. After all, its surge in popularity is linked to competitive pricing and effective marketing strategies. By directly connecting shoppers with Chinese manufacturers and wholesalers, Temu significantly slashes price differences. It claims that its prime objective is to help customers save money. Even if you buy only one thing, you can get a big discount of about 50% to 60% off regular prices. It also has Campus Ambassadors and Influencers discount programs where you can invite friends and share the app on social media to earn commission and get special perks, like free stuff. So the more you promote the shopping site, the more freebies you get.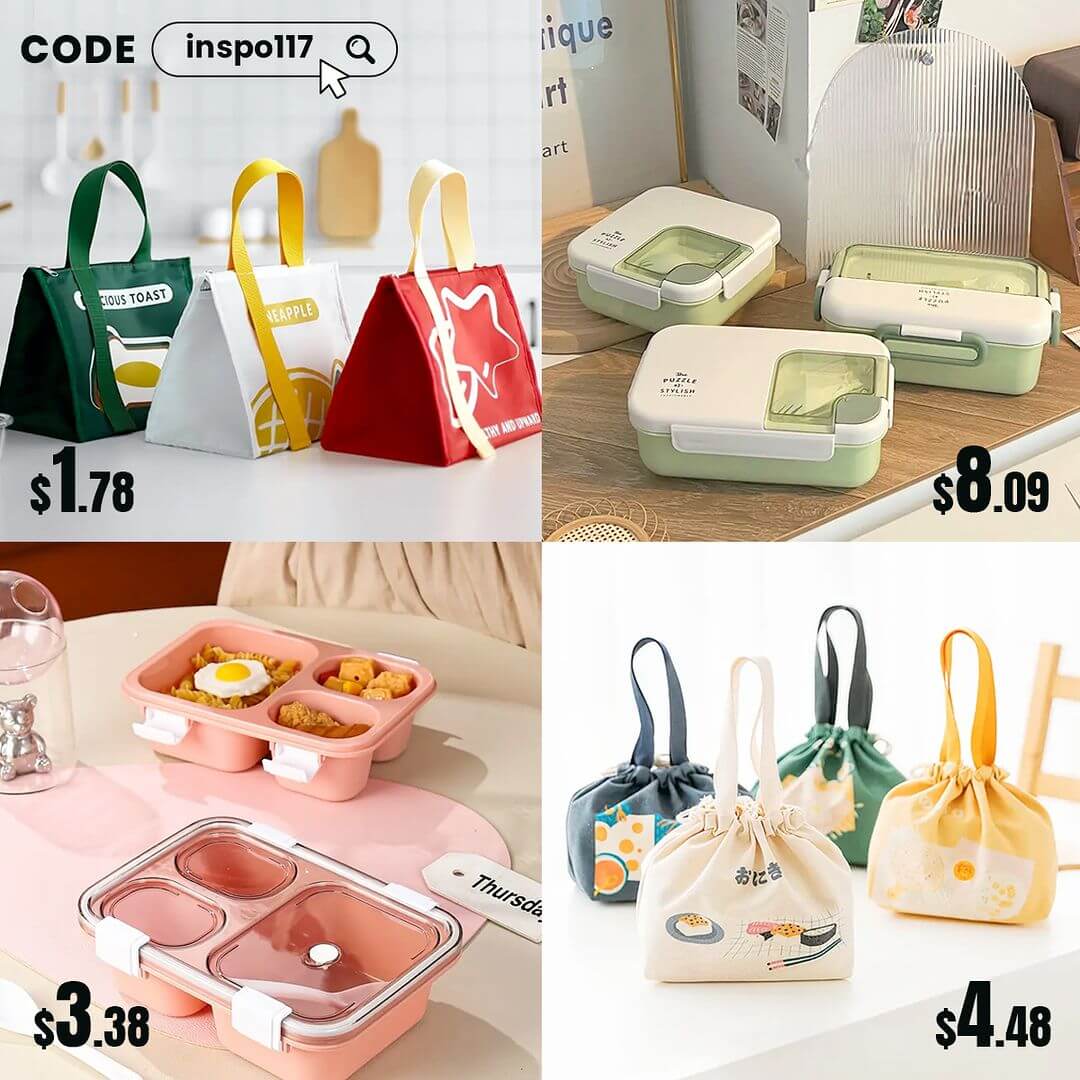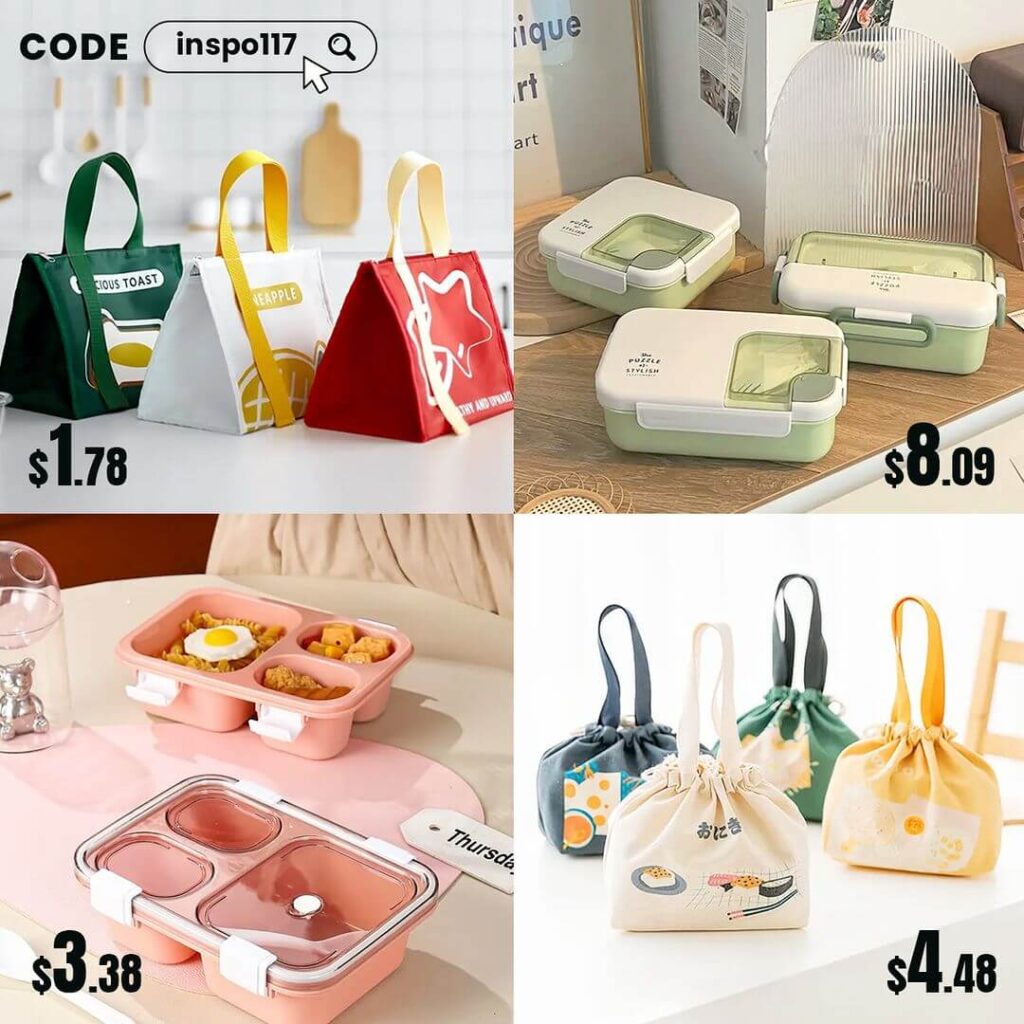 It is to be noted that, currently, the company's main objective revolves around capturing market share, particularly among the US audience. That's the reason for its insane levels of discounts and flash sales. Profits are not the primary focus at the moment, as its parent company has provided substantial financial backing.
Amazon
Amazon prices its products reasonably, and usually, they're worth the value. Along with small independent businesses, many renowned brands conduct business under its umbrella, and while they do offer discounts, prices are still on the higher side. While low-cost options are available, these items often involve multiple intermediaries before reaching you. In this role, Amazon acts as an intermediary, charging a notable fee for connecting consumers with valuable goods.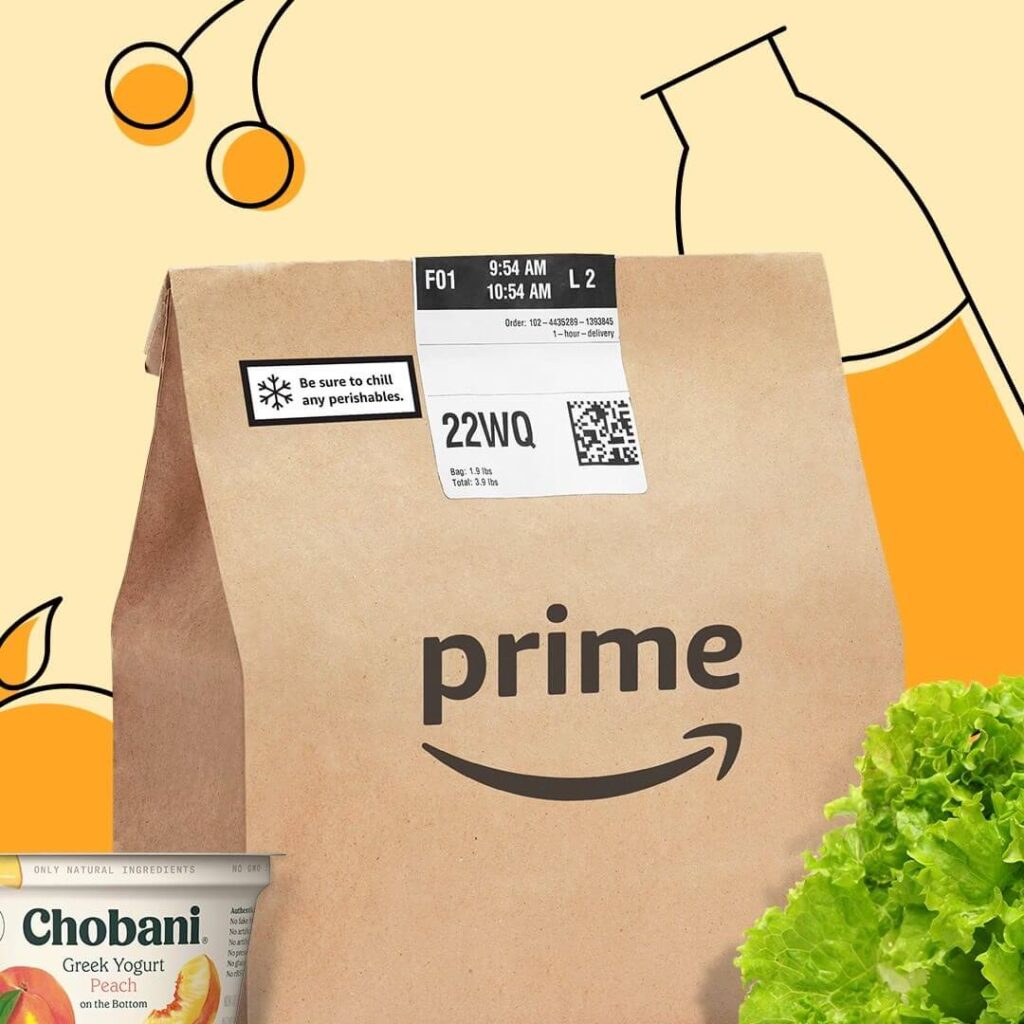 Overall, the e-commerce platform offers products across various price points, ensuring affordability for price-sensitive consumers while also accommodating premium products for those who prefer higher-quality items. This strategy enables Amazon to capture a broad customer base. Its pricing is generally transparent and in line with market trends. Customers can find a multitude of options to fit their budget. To further enhance its value proposition, Amazon frequently runs discounts, promotions, and deals, particularly during events like Prime Day. Amazon Prime, the company's subscription-based service, offers members exclusive access to deals, free shipping, and streaming services, enhancing the value for regular shoppers.
Delivery and Shipping
Temu
Temu operates in the United States, Canada, Australia, New Zealand, and some parts of Europe. It provides two shipping options: Standard and Express. Standard shipping is free but takes up to 14 days, while Express costs about $13 but is a faster shipping choice. Orders over $129 are eligible for free delivery. Temu lacks its own logistics and ships directly to the US, where third-party companies like FedEx and UPS handle delivery. Since most packages come from China, deliveries can take some time, as packages are usually dispatched within 8-25 business days from the date of order. Temu offers a 90-day return window for customers.
The shopping app does not commit to ethical or eco-friendly modes of transportation, as it is wholly centered around acquiring market share.
Amazon
Amazon offers worldwide shipping and free shipping benefits to consumers who have purchased the Amazon Prime program. Other shoppers are charged a delivery fee until their orders cross a particular amount. Amazon provides its sellers with the shipping option to utilize the Fulfillment by Amazon (FBA) service, wherein the company itself manages the selection, packaging, shipping, and direct delivery of items to customers. With a network of more than 100 fulfillment centers scattered over the United States, Amazon can swiftly deliver packages, sometimes within the same day of order. This entire shipping process is trustworthy and hassle-free for both sellers and shoppers, including a consumer-friendly 30-day return policy.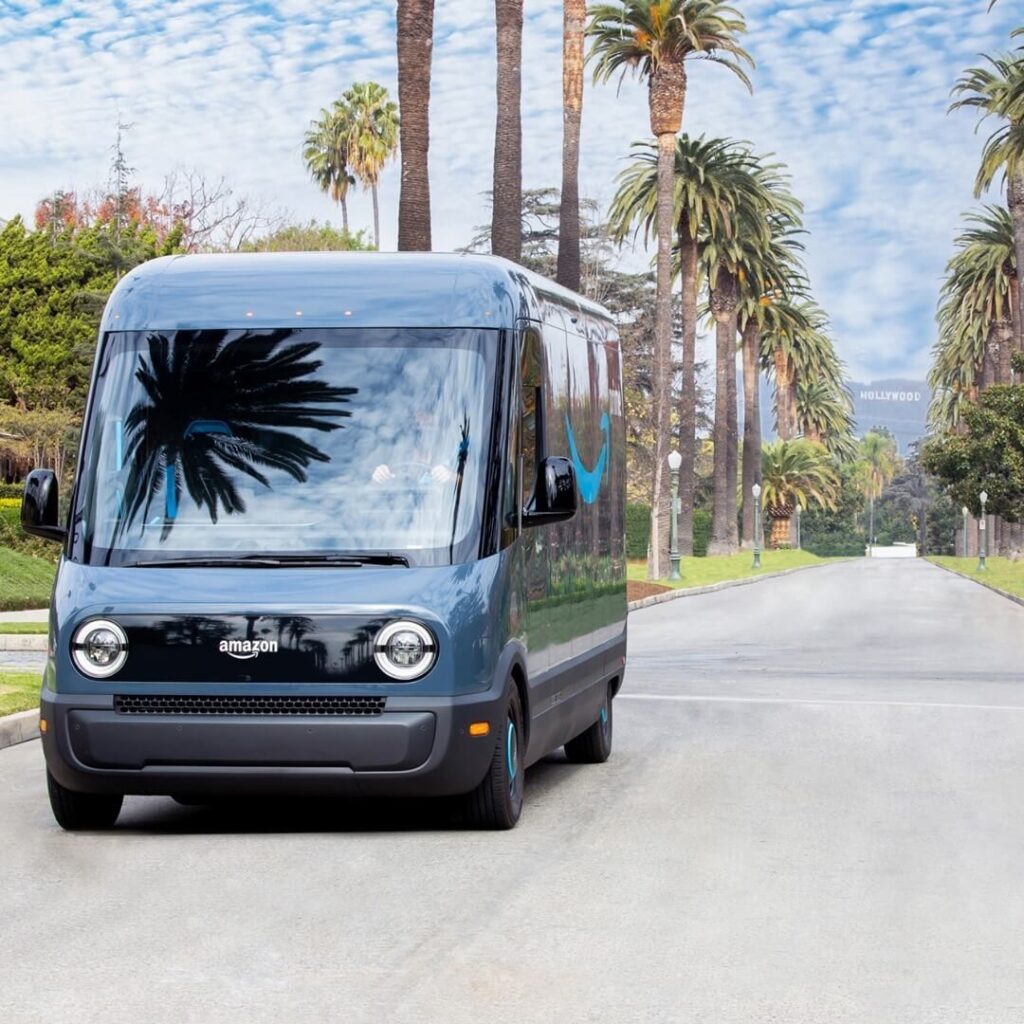 Moreover, with a commitment to sustainability, the online shopping giant has pledged to use eco-friendly packaging methods. It has reduced the size and weight of its packages and has incorporated biodegradable and recyclable packaging materials to reduce waste. Also, Amazon sustainability initiatives include minimizing CO2 emissions caused by transportation. It has bought 100,000 electric delivery vehicles and started using biofuels wherever possible.
Customer Relations
Temu
Temu provides the option for shoppers to directly communicate with sellers if they have questions about particular products. In addition, customers can reach out to the support team via the toll-free number or email to address any issues or inquiries they may have.
Temu has a 3.5-star rating on Trustpilot. The reviews are a mixed bag, with numerous customers praising its affordable products and timely deliveries. On the other hand, many shoppers have raised concerns about the cheap quality of items, missing packages, and poor customer service. Complaints have also been registered to the Better Business Bureau, including instances of undelivered parcels and damaged goods.
Amazon
Amazon has earned a strong reputation by providing shoppers with countless benefits such as convenience, swift delivery, top-notch products, competitive prices, and more. With a global customer base of 300 million, it has become a trusted platform for online shopping. The marketplace requires sellers to promptly and adequately address customer inquiries and manage reasonable issues with timely and satisfactory responses.
Amazon has a 4-star rating on Sitejabber, with many positive reviews applauding its vast product database, availability of all kinds of everyday household items, fair pricing, quality merchandise, and on-time deliveries. However, many customer reviews pointed towards mishandling of packages, missing orders, and so on.
To Conclude…
The Amazon vs Temu debate concludes that both corporations have a lot of groundwork to do to come out as ethical online businesses. While Amazon's sustainability efforts and workplace improvements are showing positive signs, solutions to its labor issues are still uncertain. Again, Temu's supplier ethical guidelines are satisfying, but their validity remains a challenge. So, deciding which is more ethical isn't straightforward, but Amazon is undoubtedly a better choice as it exhibits a more ethical approach to e-commerce in several ways. Plus, it is a more reliable shopping app with authentic products and guaranteed shipping, which is clearly not the case with Temu. Our choices as consumers have power. Let's favor mindful businesses or those that are trying to be responsible, and shape a fairer e-commerce landscape.
FAQs
Is Temu a threat to Amazon?
No, Temu is not a threat to Amazon's dominant position. Amazon's stronghold over the U.S. e-commerce market, capturing more than 41% of sales, is unparalleled. While Temu is attracting much more mobile app traffic, it is unlikely to sway consumers seeking trustworthy, branded products – an area where Amazon has a distinct advantage.
Is Temu trying to compete with Amazon?
Of course, Yes! Temu is trying to overtake Amazon and secure a sizeable portion of the U.S. e-commerce market. This aspiration is evident in its efforts to increase its brand visibility, expand its offerings, and attract consumers with unbelievable deals.
What is the difference between Temu and Amazon?
The difference between Temu and Amazon is distinct. Temu is a recently launched platform that focuses on providing low-cost Chinese products directly to American customers. In contrast, Amazon remains a dominant powerhouse in the e-commerce sector, known for its comprehensive range of services and features catering to both buyers and sellers.
Is Temu bigger than Amazon?
No, Amazon is a significantly larger and more established company with a vast global presence, an extensive product range, and a much higher market valuation. Temu, while gaining traction, is still a relatively new player in the e-commerce industry and is not on the same scale as Amazon in terms of size and influence.