Disclosure:
Our editors handpick top-rated brands, vetted through our strict ratings. Purchases via our links may earn us a commission.
Learn more
No, BloomChic is not entirely ethical, since its supply chain standards are pretty vague. As a fairly new entrant in the fashion industry, it's shocking how this brand became an overnight sensation in the plus-size community. And all this has been possible because it focuses on offering jazzy clothing inspired by the latest celebrity trends at inexpensive pricing. The label operates on a D2C sales model and heavily relies on social media platforms such as Instagram, Pinterest, and TikTok to promote its collections through collaborations with influencers.
BloomChic claims to be ethical but doesn't maintain transparency, which definitely feels off. The brand is growing in leaps and bounds, with consumers going crazy about its large low-priced selection of fashionable garments. But while you can shop cheap from them, is someone else paying the higher cost? Is BloomChic ethical? Is it sustainable? Or is it just another exploitative fast fashion label? Let's find out!
What is BloomChic?
BloomChic is a digital-first fashion brand that specifically caters to the plus-size community of beautiful modern women sized between 10 to 30. With a wide range of clothing and accessories to choose from, this label is a one-stop fashion hub for every curvy babe looking for fashion-forward contemporary styles.
Its business model revolves around keeping up with the latest trends. As a result, fresh designs are regularly added to its diverse and inclusive collections. Plus, you can particularly buy dresses under the categories marked "Shop By Color," "Shop By Occasion," and "Shop By Length," according to your preference.
BloomChic lives by the slogan: "Live with Ease, Dress with Joy." It is on a mission to facilitate mid and plus-sized women to easily find flattering and modish clothes that fit effortlessly, boosting body confidence. Like most fast fashion brands, the company's pricing strategy plays a major role in its roaring success. It strives to resonate with the masses, and that's why its products are priced at an affordable range, with clothes starting at $15.
The plus-size fashion label is gaining considerable traction and has been featured in Forbes, Cosmopolitan, Fashion Magazine, and more.
When Was BloomChic Founded?
BloomChic was founded in 2021 by Bill Hu in Los Angeles. The clothing label was brought to life with the intent to curate stylish clothes for women belonging to the plus size category. At the very beginning, it offered sizes from 12 through 22. However, after receiving a hefty investment in January 2022, by a private equity firm L Catterton, the company announced extending their size run up to 30.
BloomChic understands that the fashion industry has failed the plus-size customer. Therefore, it aims to bridge the gap and uplift curvy women, making them feel desirable and empowered. The company even hires plus-size designers with industry experience to create styles and fits that are both comfy and chic.
With just 1 year of being in business, BloomChic is already creating partnerships within the extended sizing space, including one with "The Plus Bus," a Los Angeles-based consignment boutique. The founder Bill Hu acts as the brand's Chief Executive Officer, with Freya Hu as the Chief Product Officer, Ying Lu as the Head of Marketing, and Nicole Phillips as the Director of Social Media and Community.
Where is BloomChic Located?
BloomChic is headquartered in Los Angeles, California, United States, and has offices in Hong Kong and China as well. Founder Bill Hu and some of the label's leading officers are armed with an extensive experience in China's fashion world. Therefore, the company has a strong base there, allowing it to work closely with its deep networks of factories in Southern China.
Where Does BloomChic Ship From?
BloomChic ships orders from its warehouse in Los Angeles and China. The company is currently shipping deliveries across the United States, United Kingdom, Canada, Australia, Germany, France, Italy, Spain, Ireland, and the Netherlands. Since it operates as an online-only e-commerce retailer, it does not have any physical outlets.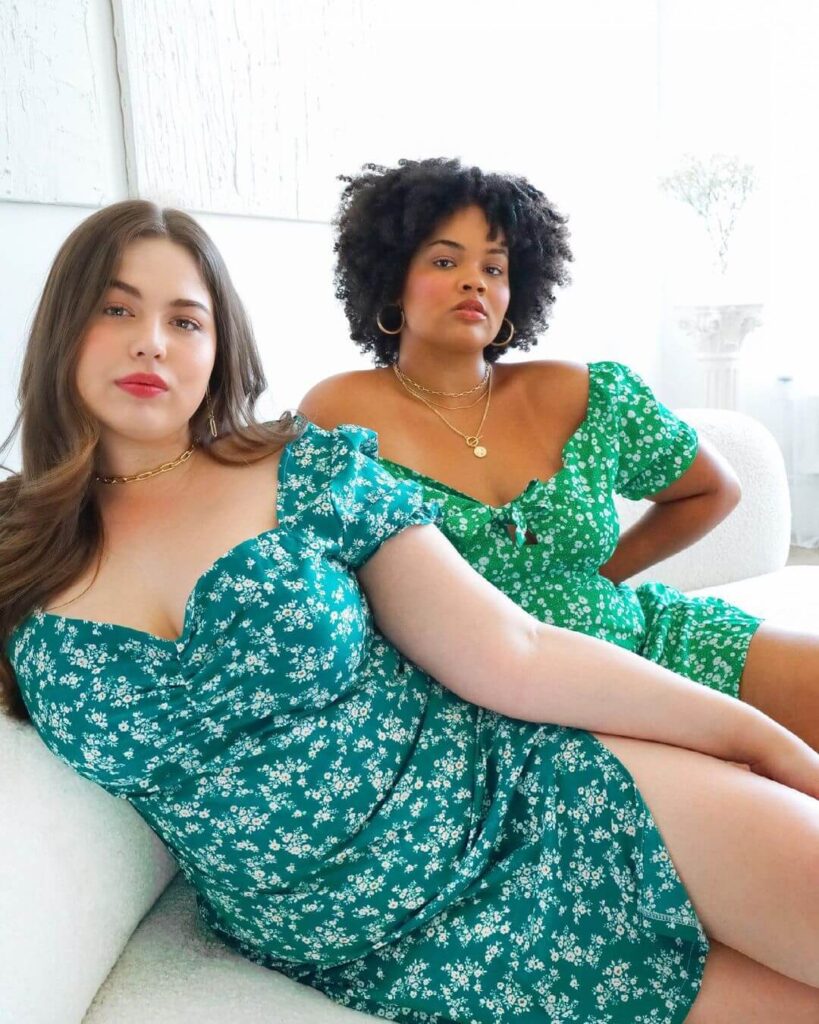 Is BloomChic Ethical?
It is unclear whether BloomChic is ethical or not. The fashion label sources its products from factories in China, and that's all the information you can get on its website. Nothing else! There's no mention of any Supplier Code of Conduct, working conditions of the production units, minimum wages, or observation of ethical practices. Also, none of its supply chain partners seems to bear any fair trade certification.
China is notoriously famed for exploiting human and labour rights in broad daylight. So with BloomChic's production taking place in China, it's important for the brand to maintain transparency so that the consumers have access to information on who's making their clothes and in what condition. For this reason, the company can't be tagged as an ethical brand until it provides concrete evidence about its supply chain standards.
Does BloomChic Use Child Labor?
As already mentioned, BloomChic doesn't provide any information apart from the fact that its factories are located in China. So there's no way of knowing if the company is following ethical practices in its production units or engaging in forced or child labour. Moreover, it doesn't even have any statements announcing policies against child labour, which is the least a clothing label can do to address this sensitive issue.
BloomChic's Animal Welfare Policies
At BloomChic, the animal welfare policies section is another no-show. However, after thoroughly checking its product line, we found that none of its products are made from any animal-derived material. So it can be concluded that the brand is being mindful of not exploiting animals raised for the fashion industry. Positive points for that!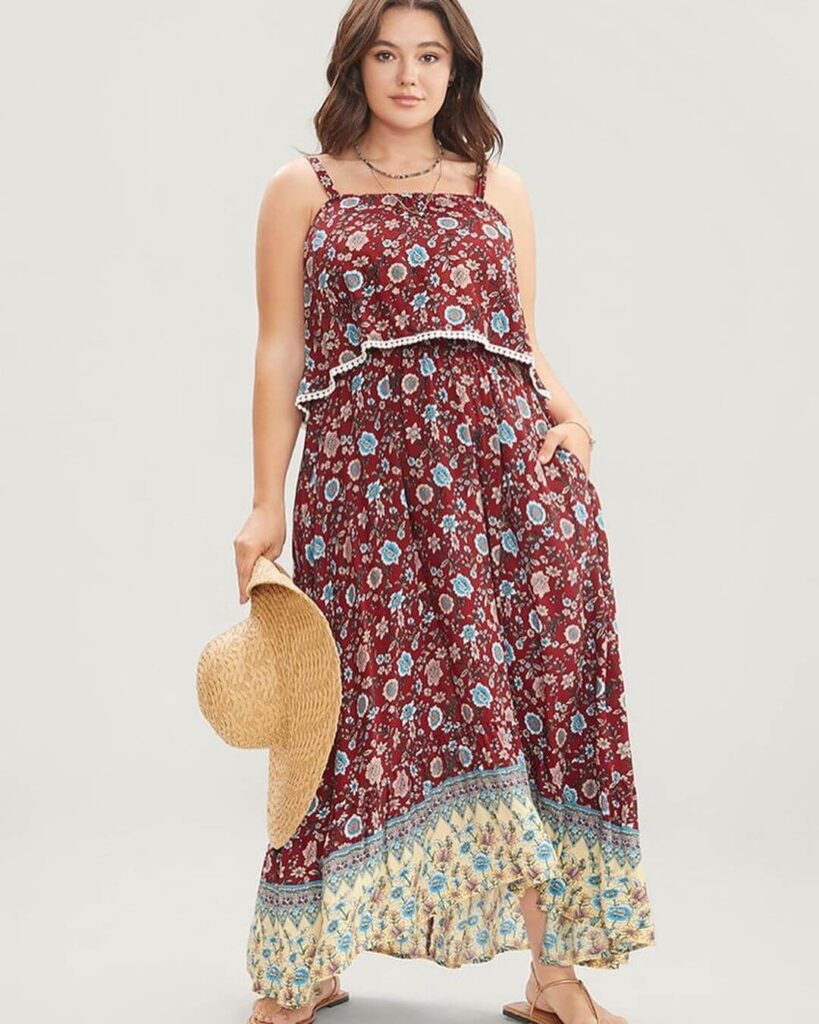 Is BloomChic Sustainable?
No, BloomChic is not sustainable. The company's website has a small sustainability section declaring its practices, such as small batch production and using 100% post-consumer materials for packaging. But you can't overlook the fact that it extensively uses harmful fabrics such as polyester, rayon, spandex, acrylic, and conventional cotton. Therefore, the brand might claim to be responsible, but it does contribute to generating tonnes of clothing waste and using non-renewable resources.
Additionally, it mentions that 100% of the U.S.-based returned orders are donated to women's shelters, given a second life via wholesale liquidation, or resold at plus-size thrift stores owned by women. While this action is a thoughtful step, it is to be noted that the company doesn't mention what it does with the returns from other international locations. So definitely a red flag!
To become truly sustainable, there's a lot more to take into account than just claiming to use recycled packaging and responsibly disposing of some portions of its unsold inventory. What about measuring its carbon footprint? or traceability of raw materials? What about laying out its greenhouse gas emissions targets? or using certified green fabrics? Seems like BloomChic has a lot of catching up to do on sustainability!
Is BloomChic Fast Fashion?
Yes, BloomChic is fast fashion. It solely uses harsh and synthetic materials for creating its garments, and production takes place in unknown factories of China, which doesn't guarantee fair trade practices. New styles are regularly dropped on the website, and everything falls under a super-affordable pricing range. With hordes of trending styles to choose from, the brand frequently offers discounts and sales, encouraging consumers to shop more and more.
It claims that its business model circles around a data-driven product development process. It identifies upcoming trending colours, patterns, and fabrics and creates new styles in small batches to avoid overproduction. Only after carefully considering the stats of the most selling pieces, they produce in bulk to make the most of consumer demands.
It is to be noted that this "small batch production" tactic has become a favourite of many popular fast fashion brands that are trying to portray themself as responsible businesses. But let's face it, just because a label manufactures limited units of every style in the first lot, doesn't mean it has become a conscious business.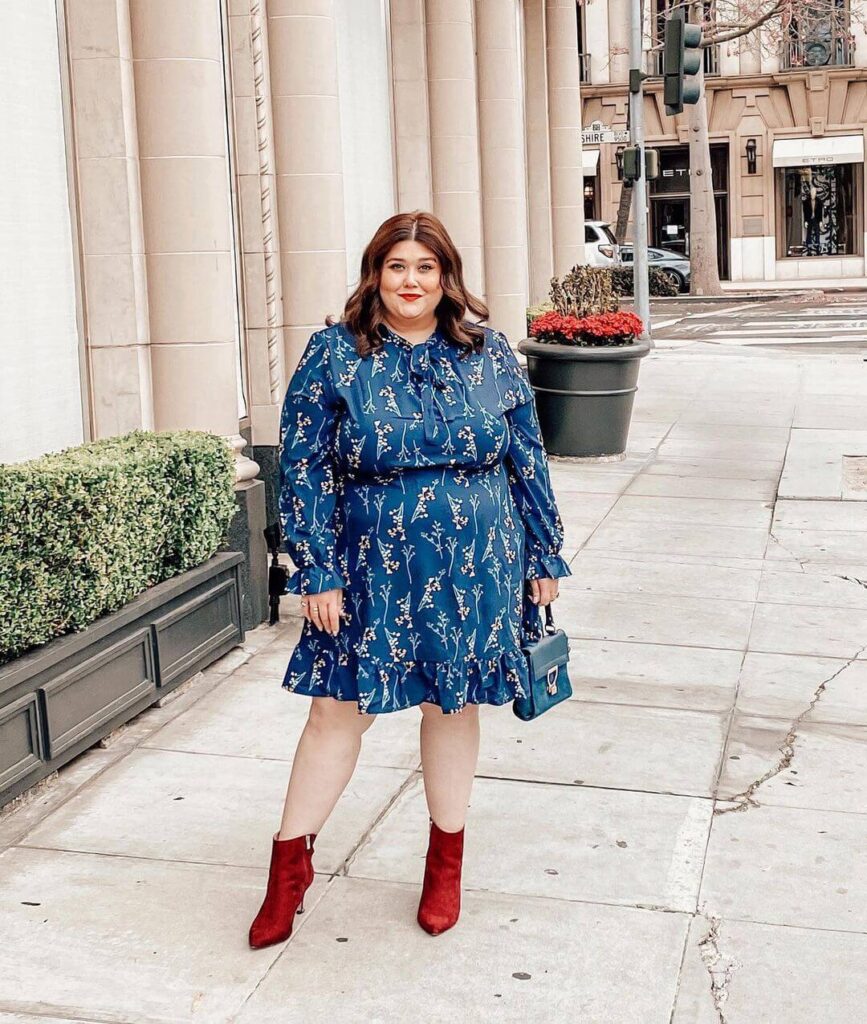 Is BloomChic Legit?
Yes, BloomChic is legit. Curvy women are loving the brand for delivering cute styles at budget-friendly prices. With a rating close to 4 stars on Trustpilot, consumers are all praises about its huge collection, flattering fits, and responsive customer support.
However, most fashion brands come with their own set of drawbacks. It seems like for BloomChic, deliveries take forever to reach their destination, sizing feels off for some products, and many consumers are not satisfied with the cheap quality of fabrics used. Dissatisfaction regarding higher shipping charges is also surfacing. While the label is decently handling its operations, there is definitely room for improvement.
Worst Fast Fashion Brands Similar to BloomChic
Fast fashion is wreaking havoc on the planet, and BloomChic is just one of the fast fashion brands. Some of the similar fast fashion brands you should avoid at all costs include Shein, Zalando, Banana Republic, Fashion Nova, Nasty Girl and YesStyle.
Some of the Best Sustainable Alternatives to BloomChic
If you are a curvy babe and want to make more informed shopping decisions about sustainable plus size clothing, then check out some of the clothing brands listed below. These sustainable clothing brands will cover all your curvy fashion needs with their evergreen styles that will get you through parties to yoga sessions, while respecting the people and the planet.
1. Symbology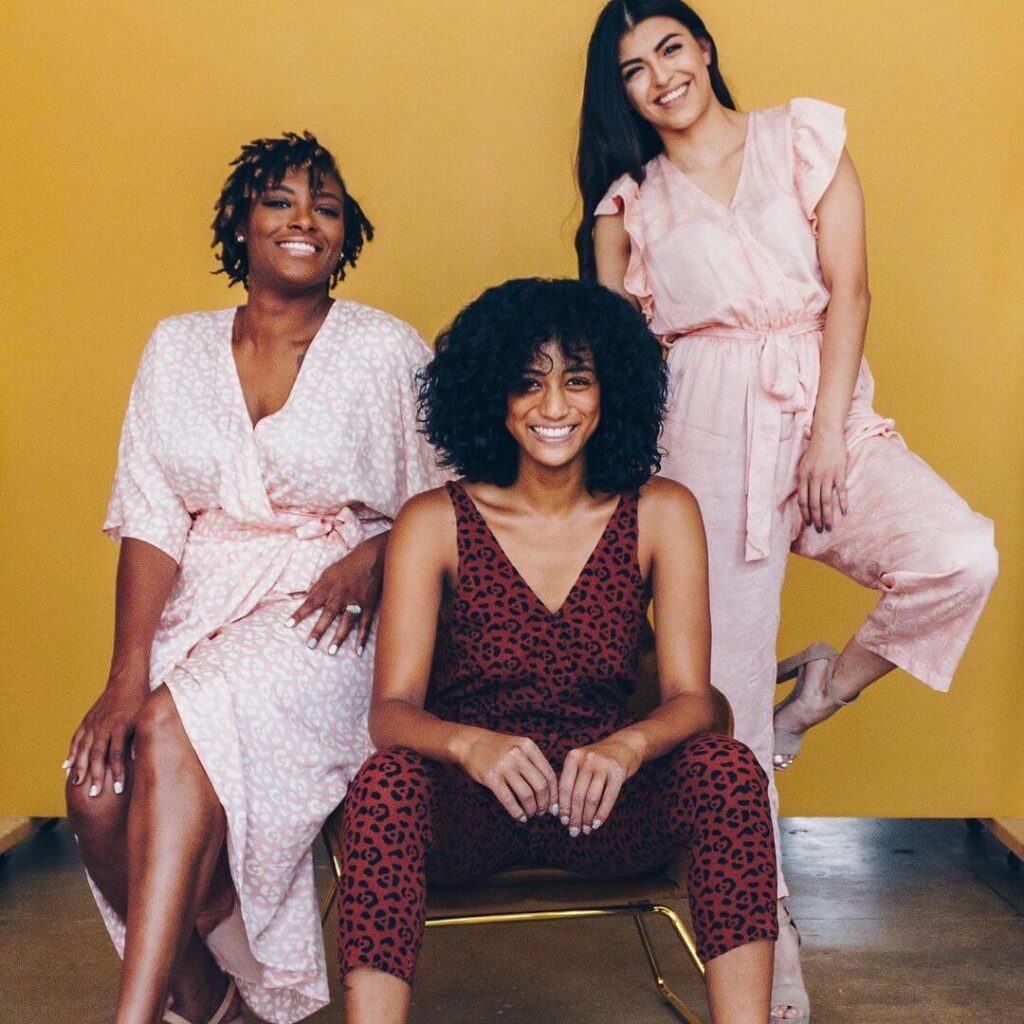 Symbology is a sustainable clothing label offering boho chic dresses, printed tunics, gorgeous caftans, and loungewear in sizes up to 3X. Fueled by the goal to make fair trade sexy, the brand works closely with women artisans worldwide, empowering them with a chance at a better life. Each collection is made from all-natural vegan fabrics and hand-woven or hand embroidered in silhouettes that flatter all body types. Symbology's dresses feel truly unique as they reflect a series of motifs and symbols created through age-old handicrafts such as block printing, beadings, and so on.
2. Girlfriend Collective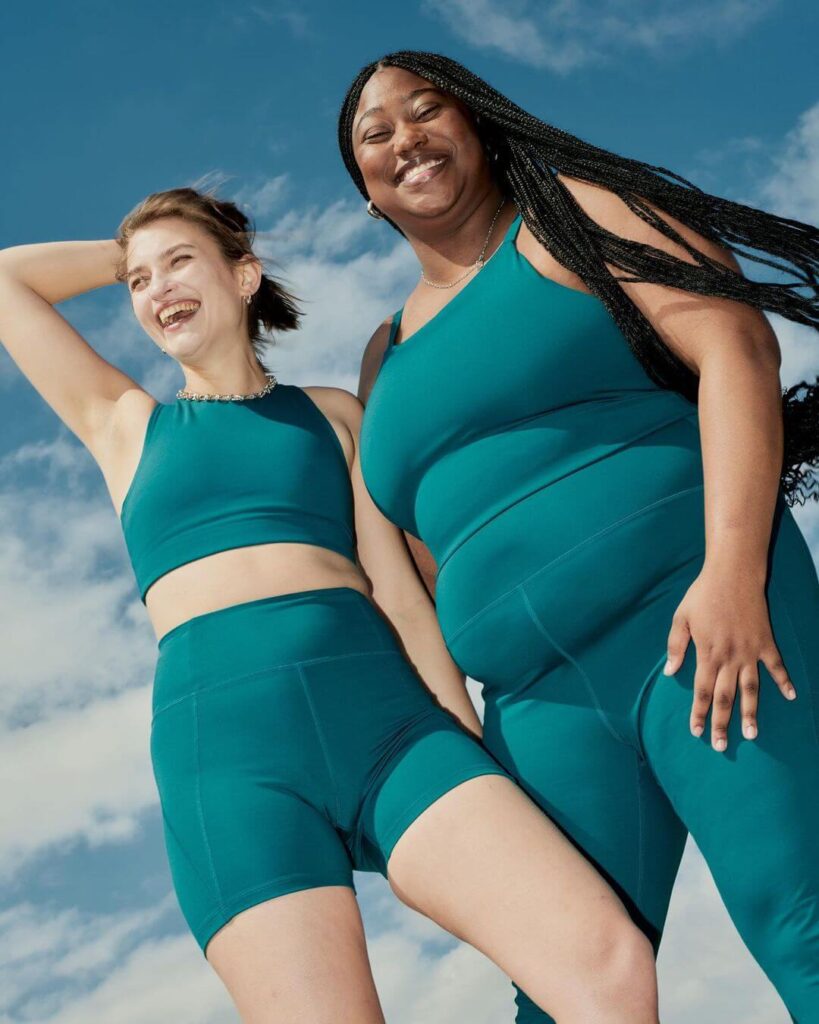 Look like a bomb while working out or going for your morning run by wearing stunning activewear from Girlfriend Collective. The size-inclusive sustainable clothing brand ethically makes athleisure wear in fun colors and stunning fits that are available in sizes XXS to 6XL. Passionate about being environmentally friendly, its entire collection is made out of recycled materials like post-consumer water bottles, abandoned fishing nets, fabric scraps, and more. Just one look at the label's peppy collection, and it's hard to believe how trash can make you look so damn good while you sweat it out!
3. Loud Bodies
Loud Bodies is a unique and inspiring fashion brand that stands out for its inclusive sizing, bold prints, and commitment to sustainability. The brand strongly believes that "real style has no size." Therefore, its collection is all about celebrating your curves with bold prints and colorful designs, ranging up to size 10XL. Everything is made from eco-friendly materials such as organic cotton, linen, and Tencel, featuring whimsical patterns like florals, polka dots, and animal prints. These playful designs are meant to inspire confidence and joy in the people who wear them.
4. The Standard Stitch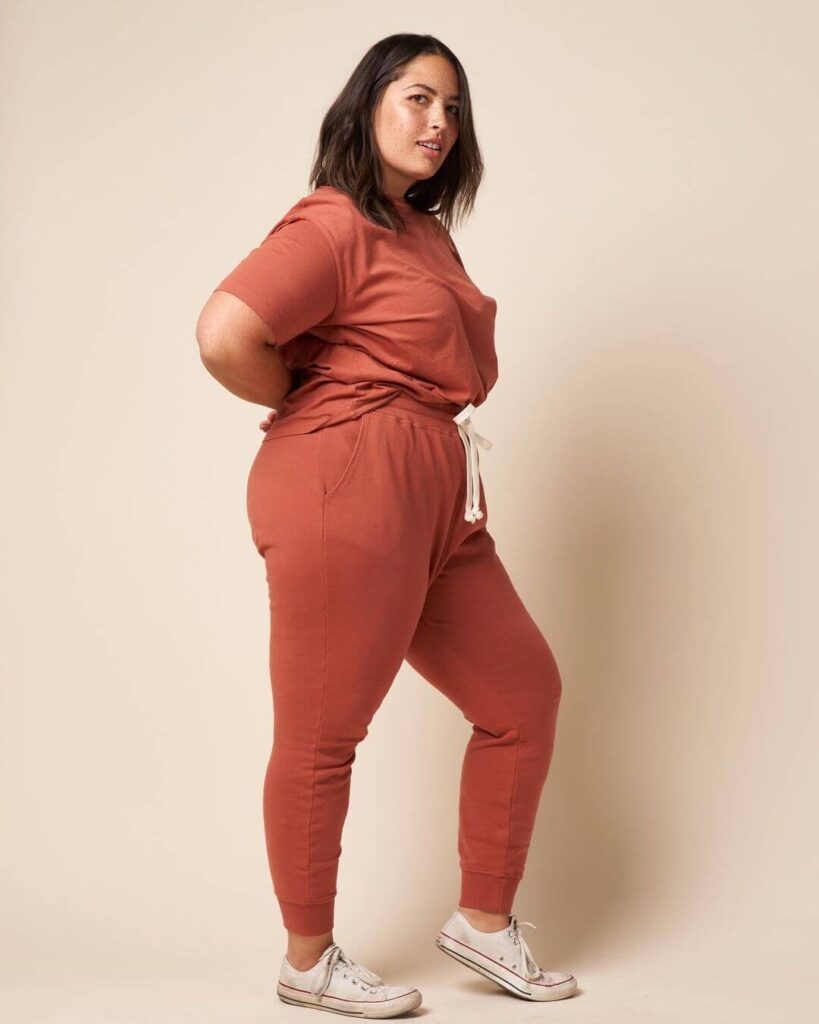 The Standard Stitch is a Los Angeles-based clothing brand dealing in size-inclusive, sustainable, and ethically made womenswear. From everyday tees to plushy joggers, this label is taking lounging to the next level through its clothes that are gentle on the earth and on your body – every body. It is committed to using only vegan materials like certified organic cotton and recycled cotton, and production takes place in local fair trade factories. And ALL styles in ALL colors are available from XS to 5X. Look and feel your best self with The Standard Stitch!
Final Thoughts…
The fashion industry has always overlooked the plus-size community, and BloomChic is doing a good job of bridging the gap between fashion and curvy women. However, that's not an excuse to compromise on sustainability and ethical standards. Because, ultimately, the label is following the fast fashion business model that should be avoided at all costs. So, until it comes out clear on its eco-consciousness, it's better not to pour your money into its products. Instead, consider supporting responsible plus-size clothing brands that are serving the size-inclusive category sustainably.
FAQs
Where is BloomChic clothing made?
The brand manufactures its garments in a network of factories located in China.
Is BloomChic located in China?
BloomChic is located in the US, but it has a strong base in China with offices, factories, and warehouses scattered across the region.
What is similar to BloomChic?
BloomChic has been called as the "grown-up" or "plus-sized" version of Shein. Both companies operate on a fast fashion business model and source their merchandise from China. Their products are also priced cheap to make the most of sales.
Does BloomChic have an app?
Yes, the fashion house has an app available for download on both Android and iOS.