Disclosure:
Our editors handpick top-rated brands, vetted through our strict ratings. Purchases via our links may earn us a commission.
Learn more
Thrift stores are the ultimate gold mine! With an ever-changing inventory, these spots have become a popular destination for those seeking unique, nostalgic and affordable items. It's incredible how you can find treasures ranging from vintage clothing and accessories to one-of-a-kind pieces of furniture with just a bit of luck and patience.
However, we get it; leafing through racks of secondhand items can be overwhelming, especially when you're unsure about what to look for at thrift stores. That's why it's essential to have a strategy laid out when shopping at any thrift shop. While there are a whole lot of trusted online thrift stores just a click away, it's always a brilliant idea to check out your local thrift store for some hidden gems.
In this article, we'll explore the things to look for in thrift stores to help you score the best finds and make the most of your shopping experience. Let's dive in!
What to Look for at Thrift Stores
1. Designer Clothes
2. Vintage Luxury Bags
3. Shoes
4. Vintage Jewelry
5. Old Books
6. Antique Furniture
7. Wall Décor
8. Frames
9. Retro Kitchenware
10. Home Décor
11. Lights and Lamps
12. Retro Board Games and Toys
13. Baby Gear
14. Old-School Trunks and Suitcases
15. Old-Time Electronics
Some Most Valuable Tips on Things to Look for at Thrift Stores
Many people may not know what is thrifting and the joys of shopping at thrift stores that know no boundaries. However, do visit a thrift shop with an open mind. If your mind is fixated on finding a secondhand pair of black skinny work pants, you might be disappointed because thrift shopping is like a treasure hunt. You never know what awaits you!
Check Everything
People new to thrift shopping usually only look at a few things and leave if they don't find anything. But thrifting needs patience. So, if you don't put in the time to flip through everything, you won't find stuff. It might take you well over an hour and a keen eye to finally get your hands on something worth the time spent.
Assess Your Preferred Fabrics
Getting overwhelmed by the endless racks of clothes, and pulling out each item for thorough inspection is way too time-consuming. Instead, seasoned thrifters take shortcuts by quickly evaluating the fabrics or prints. So make it a habit to filter out the bogus stuff by touch and feel. Look for natural fabrics like 100% cotton, linen, silk, wool, and leather to nail thrifting. Try to go for true vintage pieces.
If Something Looks Interesting, Toss it in Your Cart
Some items don't look like potential pieces while sitting amidst an ocean of secondhand articles. But once you brush them through, they actually look quite flattering and unique.
Assess the Competition
Once at a thrift shop, look around to see if someone has a similar taste to you. These people will probably gravitate toward the same items that you like. And since thrift store merchandise are typically about rare items, take the competition as a cue and move quickly to get items that interest you first. Because there's no guarantee they'll be there for a long time. You can always keep them back if you're having second thoughts
Take Frequent Trips and Right When the Store Opens
There's no guarantee that you'll find awesome bargains every time you visit a local thrift shop. But don't be discouraged because going frequently is the key, as the product line changes daily. Try to pop in during the opening hours. It's amazing to browse through items in a peaceful atmosphere. Plus, it ensures that you get the "first pick" advantage when the day's inventory has just been set up. Trust me; this approach has earned me merchandise I absolutely love.
Know Your Preferences
Just because something looks vintage, doesn't mean it has to be valuable. Before you pick something, ask yourself whether it aligns with your lifestyle or taste. You can go for it if you love to experiment, but if you're more of a person with a set vibe, then don't go for something just for the sake of thrifting.
Identify What's Junk and What's of Value
Remember, thrift stores are home to all things secondhand. Sometimes these items are gently-used and in good condition, but other times they are too worn off or damaged beyond repair. For example, while buying a piece of antique furniture, check thoroughly for cracks, drills, sturdiness and, most importantly, insect infestation. You wouldn't want to get all the creepies on discovering your newfound furniture is home to nasty bugs.
Wash and Clean Secondhand Pieces ASAP!
If you're buying thrift clothes, toss them immediately in the washing machine. For other valuables, clean and sanitize them as per instructions before bringing them inside. If cleaning is not in your schedule for a few days, then double bag the items and keep them stored in your garage till you can work on disinfecting them. Remember, secondhand pieces come from everywhere. Hence, it's extremely unhygienic to use them before restoring their cleanliness.
15 Must-buy Things at Thrift Stores
Some of the most rewarding things to look for at thrift stores, include Designer Clothes, Vintage Luxury Bags, Shoes, Vintage Jewelry, Antique Furniture, Old Books, Wall Décor, Lights and Lamps, Frames, Retro Kitchenware, Home Décor, Retro Board Games and Toys, Baby Gear, Old-School Trunks and Suitcases, and Old-Time Electronics.
1. Designer Clothes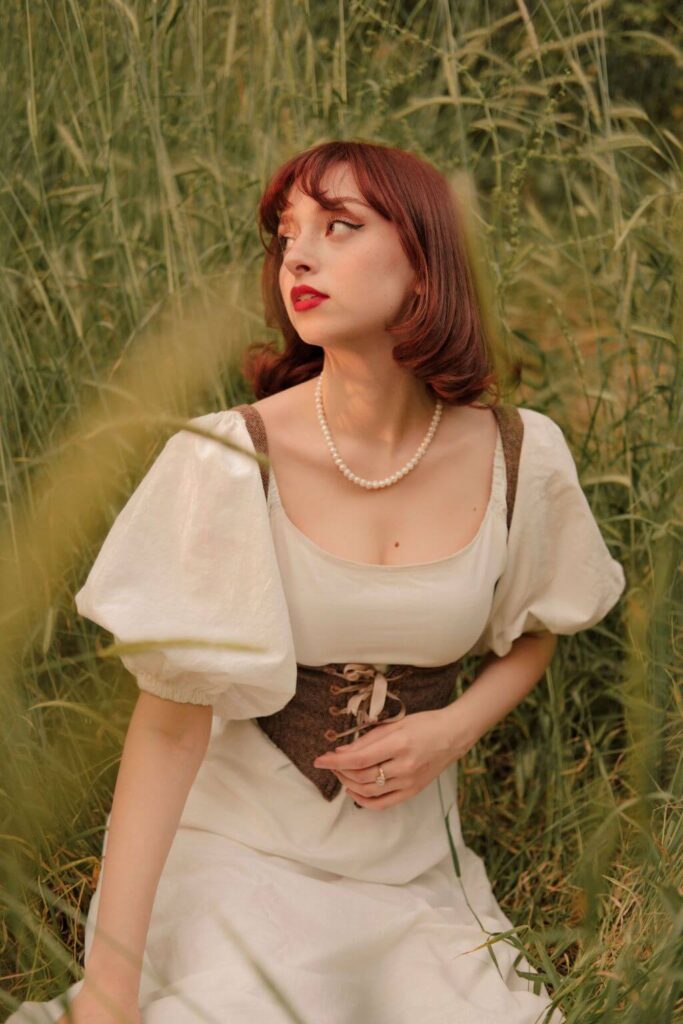 Thrift stores are packed with clothes from well-known brands, so you're guaranteed to find some steal deals there. However, if you're looking for designer vintage pieces, pay close attention to the tags. Limited edition designer apparel has a high demand, so online or local thrift stores always keep them stacked. If you come across pieces with an unknown brand name, chances are they're heirloom kind of garments! Trust me, these are real treasures, and I absolutely love them.
Most of the time, vintage clothes have a union tag with the acronym "ILGWU." Clothing manufactured before the 1980s also has tags with an American flag or "Made in U.S.A" inscription. It is to be noted that vintage sizing is very different from today's regular sizes, so keep an open mind before you purchase them!
2. Vintage Luxury Bags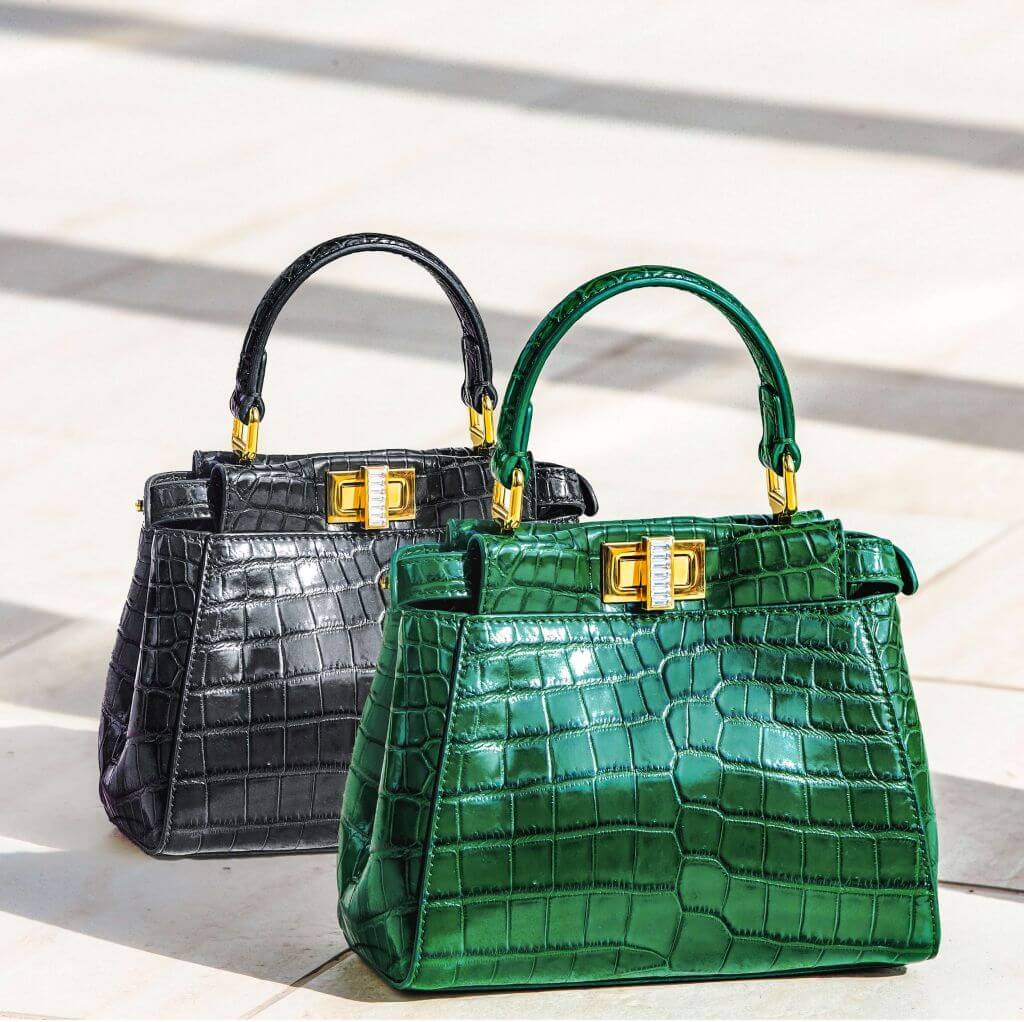 Vintage bags from luxury brands are easily available at your local thrift store. However, if you're particularly looking for pieces from high-end labels like Chanel, Fendi, Louis Vuitton, Versace, etc., go for thrift stores that specifically deal in them. These thrift stores house an authentic collection of vintage bags, so you're money is well spent. Let's face it, buying new bags from high-end luxury brands are a dream for most of us, but boy, they're so expensive. So if you come across one such item, snap it— before it's gone!
3. Shoes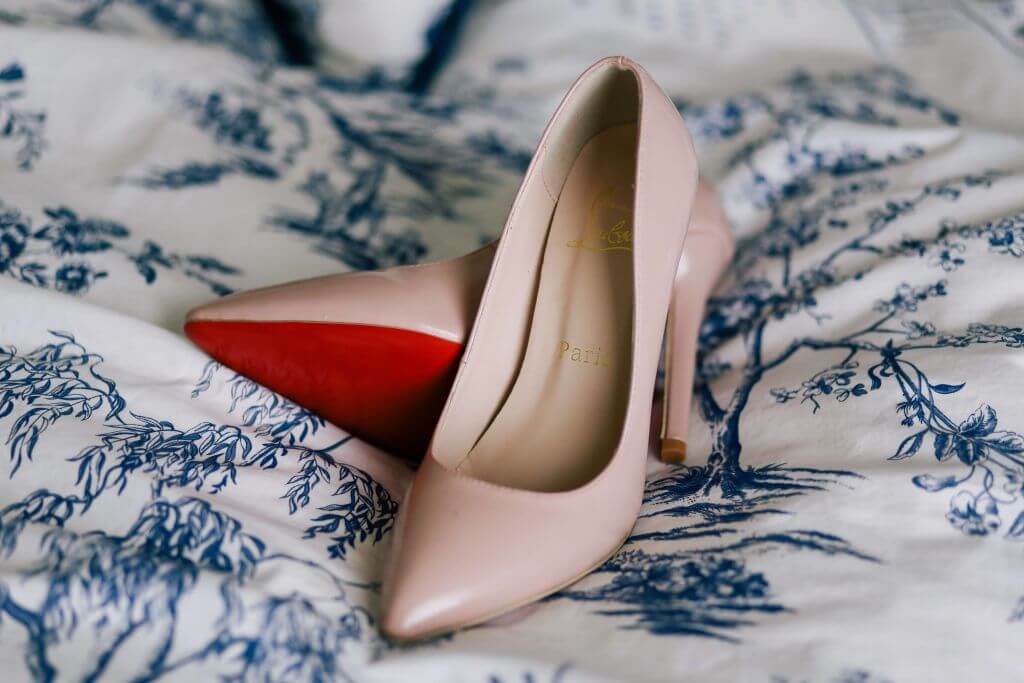 Shoes are very common thrift store items. And it's not unknown that high-quality new footwear is pricey. So if you come across good-conditioned vintage luxury shoes or any pair from a popular brand in your size, grab them. Look for durable and classic materials like leather or suede, and always, always try them on to check for comfort. You'll also find footwear built to serve a specific purpose, like orthopedic shoes, hiking boots, or snow boots, do consider going for them. Trust me, they're not gonna be around for long.
4. Vintage Jewelry
Most typical thrift stores have a jewelry section, and these are literally treasure houses for those who absolutely love collecting trinkets. It's amazing how you can find unique vintage pieces, like engagement rings, heritage necklaces, bracelets, and delicate tiaras, in antique details from a specific era. What I personally adore about these pieces is that they have a history to tell, that you can make your own and pass on to your family as heirlooms.
You can also find vibrant costume jewelry at the thrift shop. And if you're in luck, you may stumble upon precious gemstones that are misclassified and often sold at dirt-cheap pricing.
5. Old Books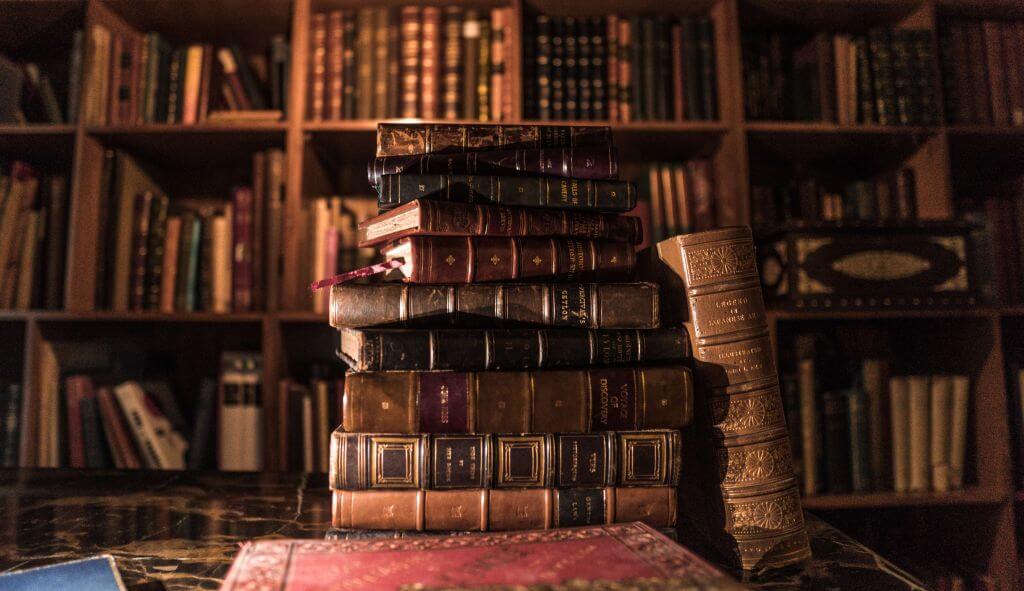 I am a devoted collector of old, limited-edition books. And if you're a bookworm like me who loves the earthy smell of old books, then thrift stores are going to be your BFF! The thrill of retrieving a "first edition" book or autographed copies by renowned authors at a fraction of the price is out of the world. Imagine building your library with classic pieces dating back decades or maybe even half a century— such a wholesome feeling!
At any specific book-oriented thrift shop, you can also find old sheet music, comic books and encyclopedias that are no longer in production. Another thing to remember, hardcover books are pricey, so if you find pre-owned hardcover books in good condition, don't walk away!
6. Antique Furniture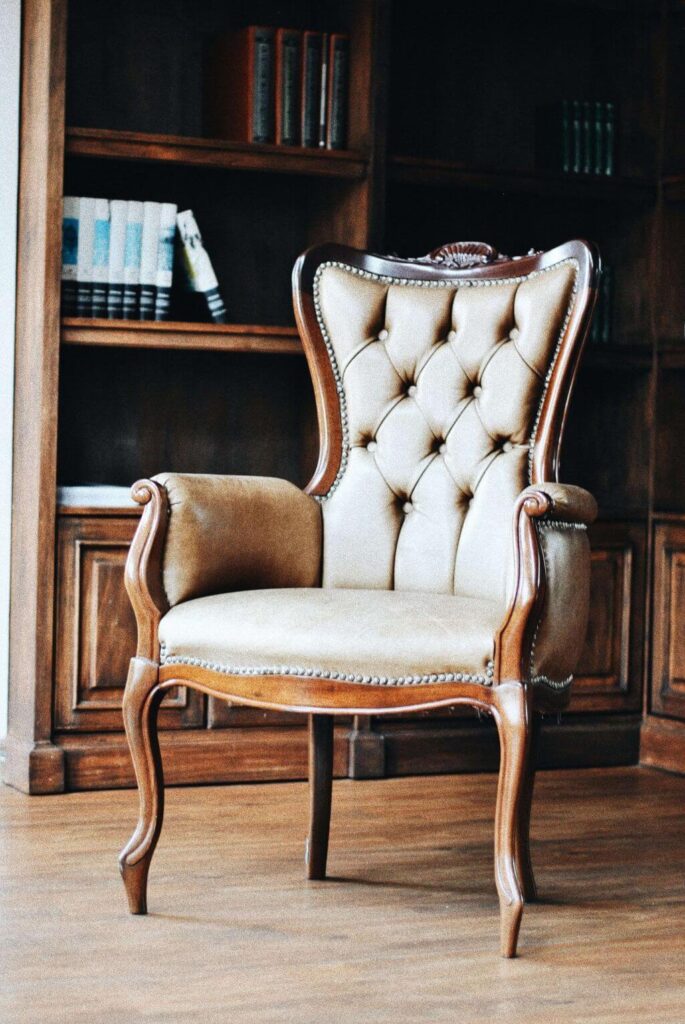 Furniture are another commonly found thrift store items. And if you're a collector of larger vintage decor pieces, then remember to check your nearest local thrift stores. From a selection of sofas, bed frames and dining sets to side tables, rocking chairs and cabinets, you can literally find everything there, big or small, at great deals.
Vintage furniture reflecting the craftsmanship of different eras are usually made from high-quality wood like mahogany, cedar, oak, etc., and comes at a price. But it's worth it if you have a knack for such fancy collectables that add character to your home and give a sophisticated, classy vibe. Please keep in mind that antique furniture are rare finds. Most of the time, you can buy thrift furniture pieces that are simply preowned but in good condition. Just a bit of DIY or restoration, and you're good to set them up.
7. Wall Décor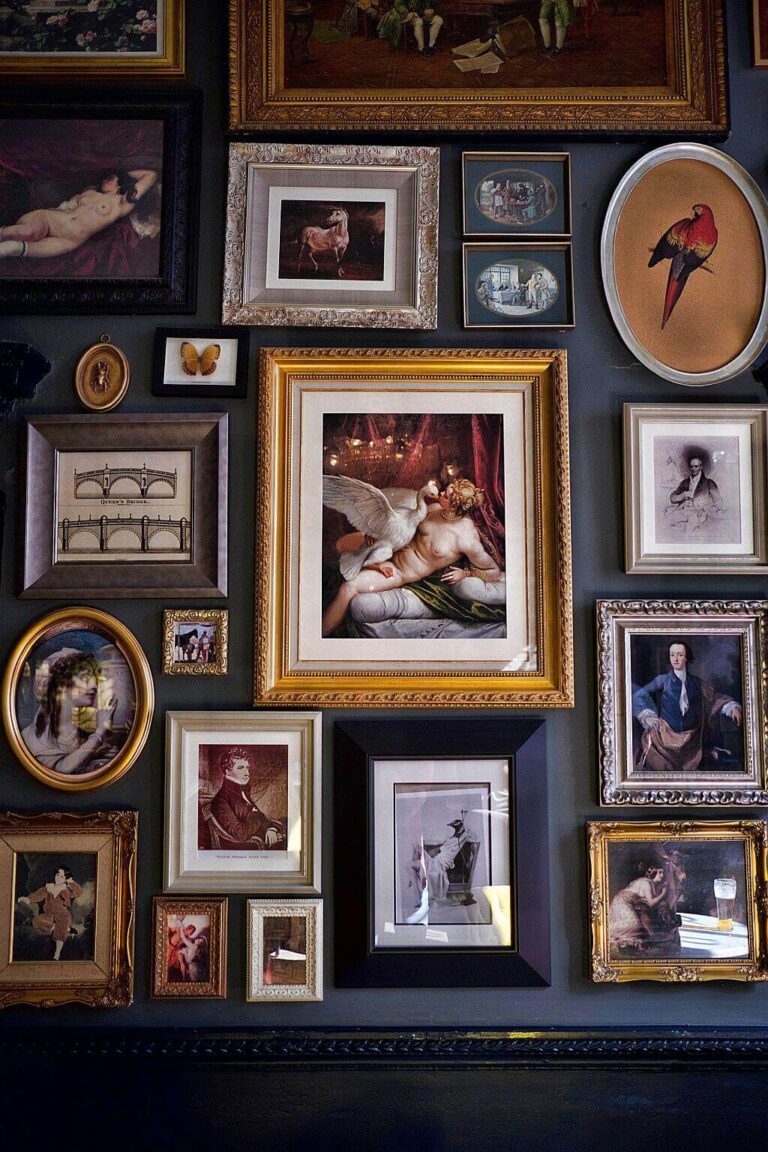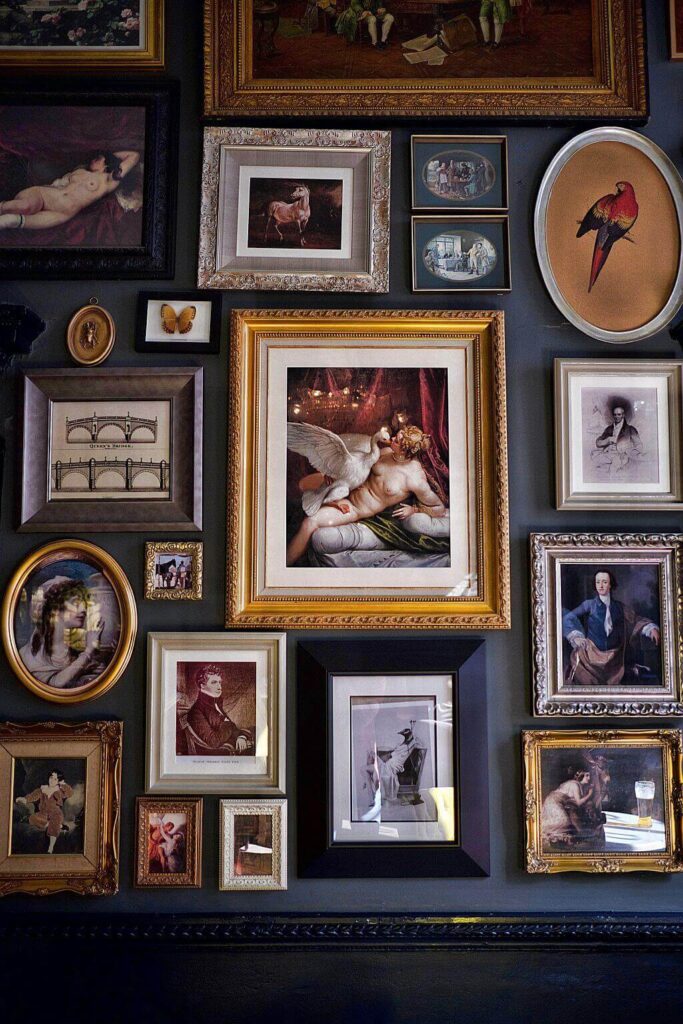 Nothing beats buying wall hangings at super-affordable rates from thrift stores. From framed artwork, oil paintings, tapestries and mirrors, you can find all kinds of unique wall hangings there to give life to boring interiors. I know, having the same decor around the house for years makes it so mundane and changing them frequently isn't really cost-effective or sustainable. But that's when a thrift shop purchase can make things work. Because not only you're able to design your walls at an unnoticeable price but also circulate beautiful age-old artifacts.
8. Frames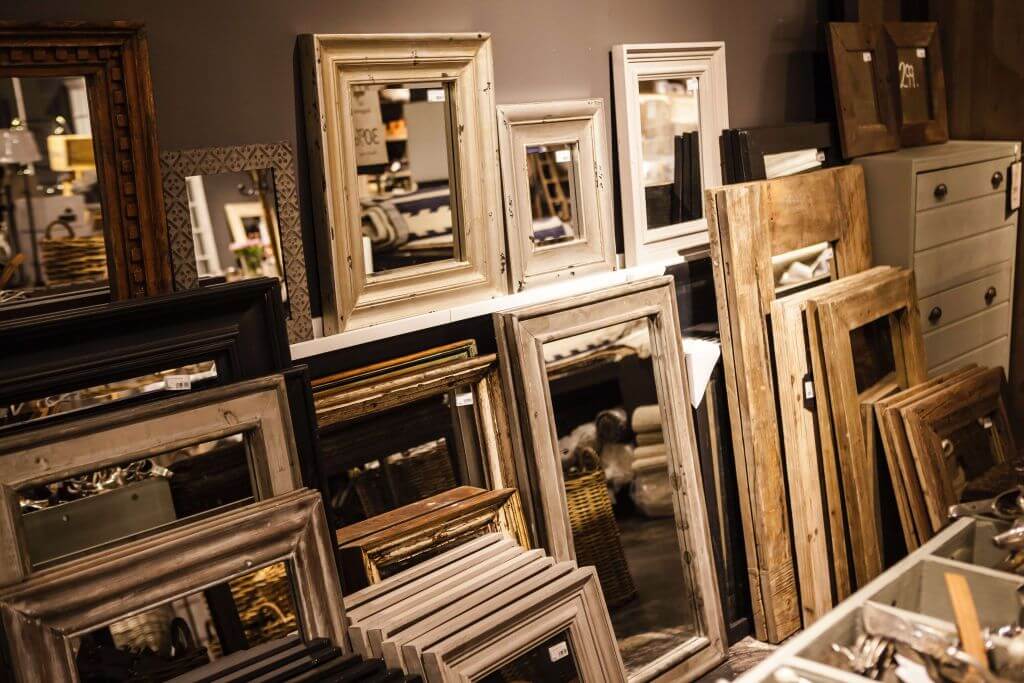 For buying the best wooden frames, thrift stores are my go-to place. Available in every sizing with intricate designs, these may not look worthy of spending for the untrained eyes, but you can easily pop them up with some refurbishing to spark a classic vibe. I use them to hold canvasses or fix in a mirror or turn them into a mood board. You can also use them to display your jewelry or convert it into a bulletin board to achieve those Pinterest-kinda looks.
9. Retro Kitchenware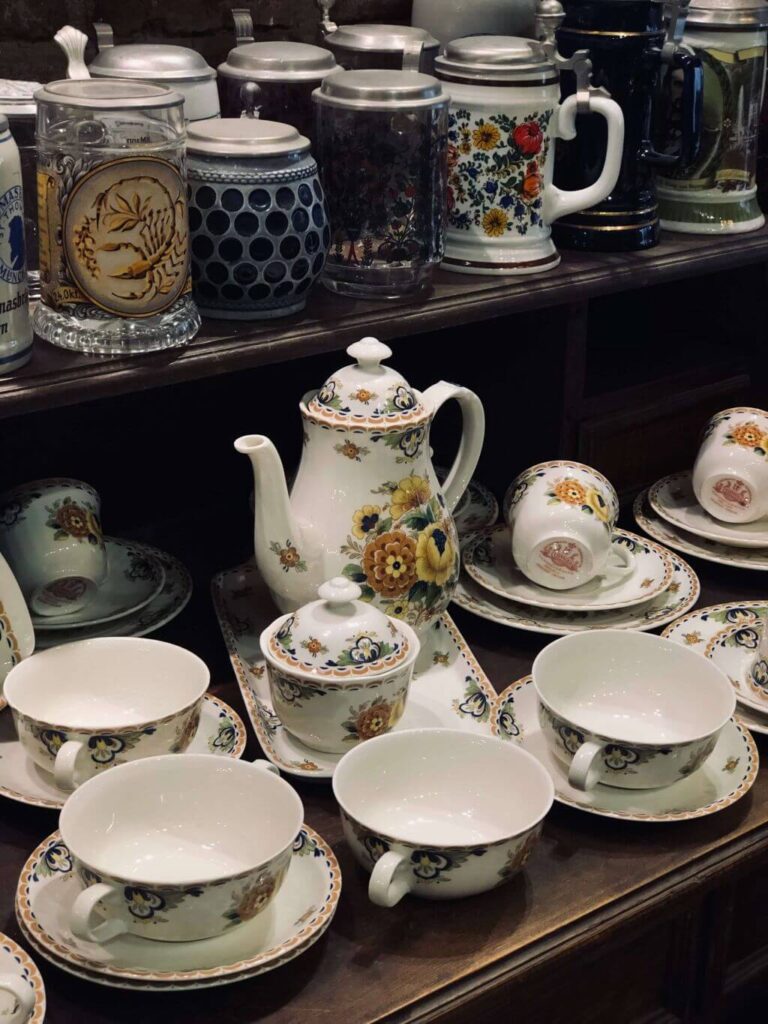 Vintage kitchenware has a different vibe altogether, once the table is set. And I bet, you would agree! While you're at a thrift store's kitchenware section, always look for rare and valuable items like Jadeite dishware, Pyrex containers, Tea sets made from Fine China, vintage canning jars, retro cookie jars with whimsical characters, etc.
Glassware in elegant antique designs are another most sought-after article. And don't get me started on silverware! Those vintage silver cutlery you saw at the thrift shop might look tainted and a waste of money, but take my word for this— You polish them, and they're as shiny as new! Silverwares are luxury, so if you're ever presented with the chance of owning them at an attractive price in thrift stores, don't let them go!
10. Home Décor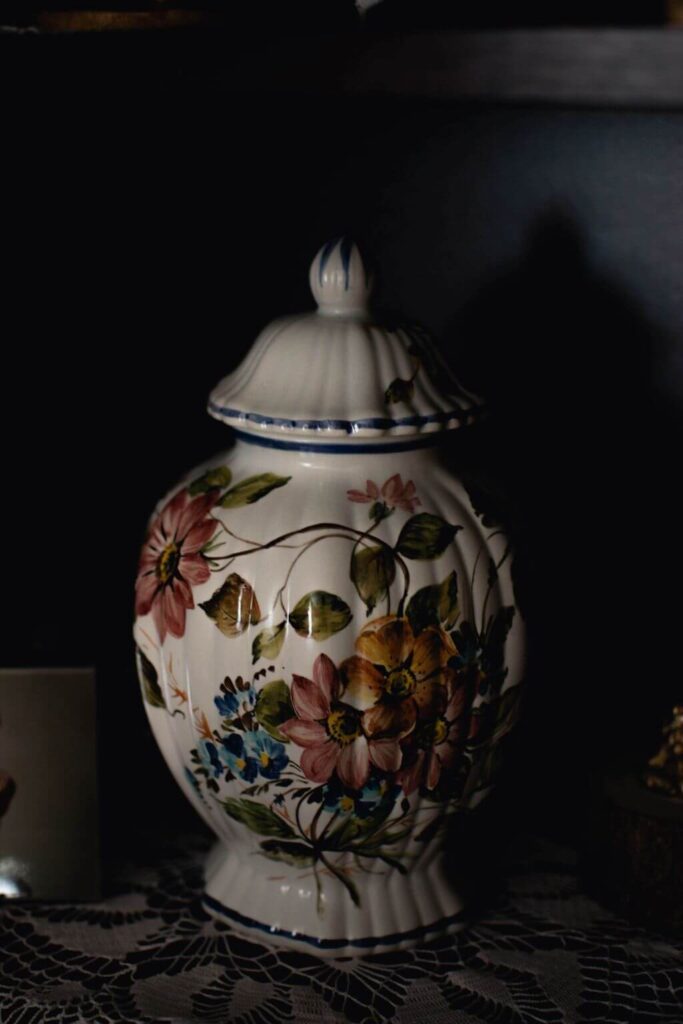 You can decorate your home with unique articles at half the price if you strategically buy thrift home décor items. I have found some great handmade pottery pieces, which are usually very expensive if sold new. These can be found marked with the artisan's initials on the bottom. Chances of flaws like bumpy spots or uneven colouring are not uncommon and only guarantee their authenticity.
Apart from ceramic potteries, look for vases, figurines, mugs, and candle stands to add character to every room of your home. Candlesticks made from glass, metal, wood, ceramic, or silver are easy finds, and you can use them in multiple ways rather than just sticking candles. Go creative! You can glue pie tins or plates on top to make your own cupcake or cookie display. Or even use it as part of your dressing room to display jewelry.
11. Lights and Lamps
Night lamps, table lamps or vintage chandeliers are some other popular things to look for in thrift stores. You find them at a way reasonable rate when you're thrifting. While finding a good pair of lamps is a bit of a luck, the key is to go for lamps designed with classic bases. You can paint the hood, change the harp and the lightbulb, and Voilà, it's perfect to light your home. If you're looking for single or floor lamps to use as they are or do a little bit of makeover, you should find something pretty easily. With chandeliers however, you just need to change the bulbs and polish the glass.
12. Retro Board Games and Toys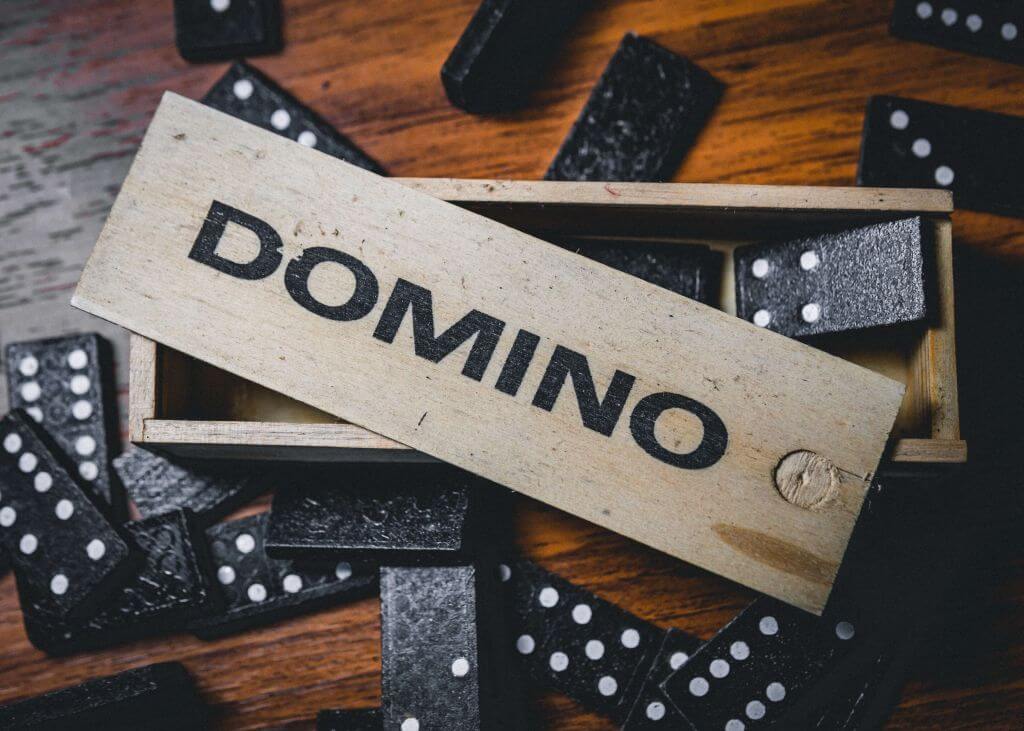 Generally, thrift stores house a full stock of vintage board games and toys. They're quite popular because everyone loves things that remind them of their carefree childhood! So if you too come across these items, consider taking them home with you. But first, check if that board game has all of its parts.
For toys, pick those that are in pretty good shape and can be restored to their former glory with a few fixes here and there. You can also consider earning by selling these items online. Antique board games and toys can be extremely valuable, and often reach a high selling price on online auctions as collectors quite prize them.
13. Baby Gear
Baby gear like carriers, cradles, bouncy chairs, perambulators, playpens, stair gates, etc., are pretty expensive to buy new. And honestly, it's not worth it because they're so well-built and are only going to be in use for a short period of time. Many people donate their baby gear once their babies have outgrown their use. Hence these items definitely fall in the category of "must-check" things to look for in thrift stores. You'll be amazed to find baby stuff in "new-like" condition at any of your nearest reputed thrift stores.
14. Old-School Trunks and Suitcases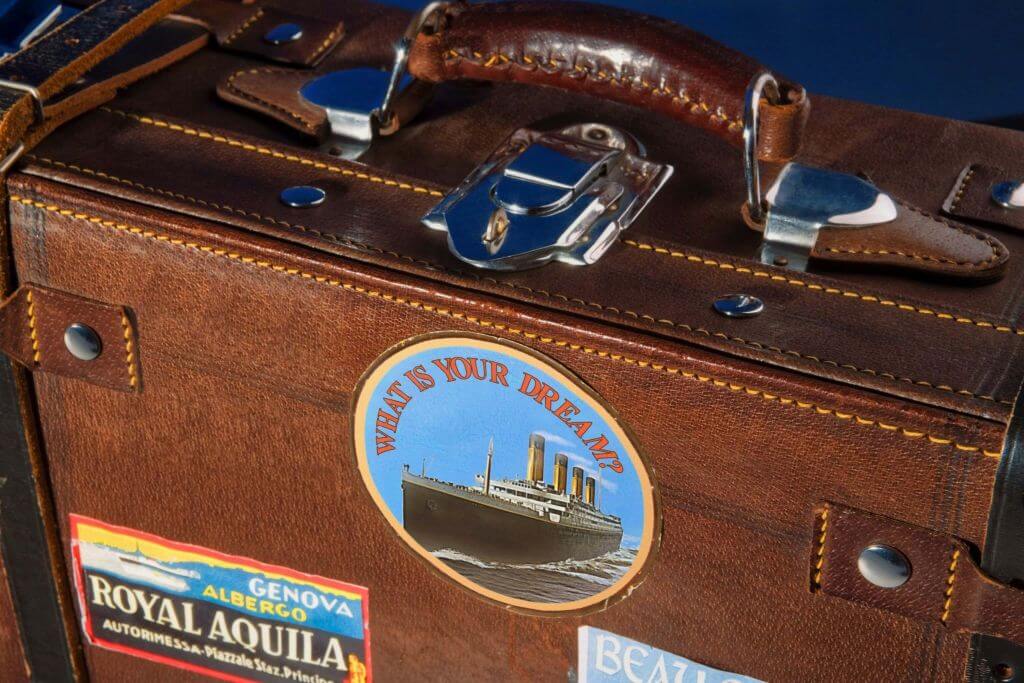 Do you love those antique-styled trunks that can act as statement pieces when travelling or just as articles to amp up your home décor? Then, without paying loads, you can own high-performance, gently-used trunks, suitcases and luggage sets if you buy thrift pieces. Search for old-fashioned styles that can whipped-up with a new coat of paint or maybe decoupage with fabric. You can either use them for travelling purposes and make heads turn, or get creative by regenerating them into stylish home décor! A collection of such suitcases can be stacked in a corner for an aesthetic look, used as shelves, turn into storage for family pictures, holiday decorations, and more.
15. Old-Time Electronics
Old-school electronic items like typewriters, walkmans, video game consoles, vintage cameras, or even the antique singer sewing machine are priceless as they're no longer in production. Many passionate collectors like to collect these gadgets to add character to their homes or workplace as these items remind them of bygone years— even if the devices are not working. Turntables and vinyl records are also making a celebratory comeback, and chances of finding great deals at an online or local thrift store are high!
Why Go Thrift Shopping?
A cost-effective and sustainable approach to incorporate sustainability into your lifestyle is through thrifting. You are saving natural resources and preventing waste by giving already-existing products a second life. Donating unneeded items to charitable thrift stores is another way that thrifting benefits those in need. Thrift shops offer a wide variety of goods at a fraction of the price of new goods, including uncommon finds and limited-edition items. With a few adjustments and a little faith, you can give your room a distinctive vintage feel by repurposing and revitalising vintage pieces. Reselling products from thrift stores is also a lucrative industry that appeals to environmentally aware shoppers. Finding winning products to swap is essential to success, whether it's a side job or a full-time business.
In addition to being a conscientious way to shop, thrifting also benefits the environment, those in need, and your financial goals.
Final Thoughts…
Regenerating and experimenting with articles you already possess is the best way to be mindful. The next best thing— is definitely thrift shopping! The thrill of thrifting can be such a fun and rewarding experience, but it's only fruitful when you know the guidelines. I hope these thoroughly-detailed tips and tricks can help you strike amazing deals and build a wardrobe or home decor collection that's both affordable and sustainable.
Remember, at thrift stores— Patience is the key! Happy Hunting!
FAQs
What to look for in thrift stores that is worth money?
Dresses and shoes from popular brands, luxury vintage bags, antique furniture, retro-style tableware like dinner sets, tea sets and silver cutlery, old-fashioned electronics, etc., all these items are worth spending money on in thrift stores. They can also be resold at a good price and many collectors value these articles.
What brands do you look for when thrifting?
For clothes, bags and shoes, look for labels like Burberry, Calvin Klein Louboutin, Patagonia, etc.
What items should I flip at a thrift store?
Search for valuable items that may be perfect for flipping. These articles may includetrading cards, stamps, action figures, antique ceramics, vintage clothes and accessories like shoes, purses and watches, etc.
What is the best day to go thrifting?
No such ideal day. All you have to keep in mind is to visit the stores first thing when they open up, as new inventory stocks up. Also weekends are usually crowded, so try to go during weekdays to shop with ease.