Disclosure:
Our editors handpick top-rated brands, vetted through our strict ratings. Purchases via our links may earn us a commission.
Learn more
Are you considering adding a few pieces to freshen up your wardrobe, but want to do it sustainably? Do you love the idea of thrift shopping, but the thought of sorting garments through countless racks freaks you out? Then buying secondhand clothes hassle-free from used clothing apps is all you need!
In a world where fast fashion dominates, it's becoming increasingly important to consider the impact that our clothing choices have on the planet. It is horrific to grasp that the fashion industry alone produces over 90 million metric tons of waste yearly, consuming about 80 trillion metric tons of water. In contrast, secondhand shopping can be a solution!
Used clothing apps list thousands of 'good-conditioned' clothes to keep garments out of landfills. Therefore, shopping from these apps is the most sustainable way to reduce your carbon footprint while keeping a check on your bank balance. A win-win for all! Let's dive deep into the world of apps for secondhand clothes to understand how they're changing the shopping game. Are you ready?
12 Best Used Clothing Apps
1. eBay
2. ASOS Marketplace
3. Etsy
4. Depop
5. Flyp
6. Grailed
7. Poshmark
8. ThredUP
9. The Real Real
10. Vinted
11. Vestiaire Collective
12. Fashionphile
How We Chose the Best Secondhand Clothing Apps for You
The growing popularity of the concept of thrifting has given birth to a throng of apps for secondhand clothes on the internet. Therefore, it is only understandable to get confused about which apps are the best to shop from. But fear not! To ease your search, we've zero-ed in on the best used clothing apps based on the most standard criteria.
User Interface – All the apps listed below have a simple yet super-cool UI/UX to keep you hooked on your shopping journey. With easy navigation and filters, these sites are extremely user-friendly.
Size and election of inventory – Minor damages are a common trait in used garments. But all the apps selected in this article have a considerably large inventory which consists of clothes that are thoroughly checked by the sites' teams for damages like tears, stains, etc. Even some apps just list popular branded clothes.
Payment and transaction security – Customer protection is vital for these apps. That's the reason for their popularity over the years. While sellers from across the world operate on these apps, the site has a unified payment and transaction security system to protect you from fraud.
Shipping and handling – While some of these secondhand clothing apps ship only across the U.S. and Canada, others offer international shipping. Orders are typically dispatched within 1 to 4 business days.
User reviews and ratings – Buyers and sellers worldwide are using these apps to buy and sell clothes online, proving their verifiability. Based on streams of positive user reviews, we've jotted down only the best ones to give you the most worthwhile secondhand shopping experience.
Brand reputation – As already mentioned, this list of second hand clothes app are chosen based on their popularity and legitimacy. Thousands of buyers and sellers are using these sites to buy sell clothing that are in good condition. While many of the apps, like Depop, Flyp, and Grailed, focus on offering garments from only famous labels, others, like Etsy, keep things rare by offering vintage boutique clothing.
Affordability – As garments listed in used clothing apps are pre-owned, they already come at a much lower price, making shopping easy in your pocket. All these platforms offer steal deals on clothes and accessories that are as good as new, so undoubtedly, you're in for a treat!
Our Favorite List of 12 Top Used Clothing Apps to Try
Scroll through these amazing used clothing apps to get steal deals like never before. Check out our rounded-up list, including eBay, ASOS Marketplace, ThredUP, Poshmark, Depop, Flyp, Etsy, Grailed, The Real Real, Vinted, Vestiaire Collective, and Fashionphile.
1. eBay
Device: Mobile / Desktop
Platform: Android / iOS
No of downloads: 200 Million+ active users
Shipping: Worldwide
Thinking secondhand clothing shopping— Think eBay! As the world's most successful used clothes app, eBay is the pioneer in the pre-loved sector and has been an inspiration for many new online thrift stores. It operates as a neutral ground marketplace where sellers list their items on sale for interested buyers to bid on auctions. And it's not just garments. The e-commerce platform offers mindblowing bargains on anything from electronics and collectables to designer bags and accessories.
Apart from the auction system, eBay has recently added the 'buy-it-now' option, where you can make an immediate purchase at a set price. Home to many independent small businesses, sellers and vintage boutiques, eBay's broad categories are like an ocean of rare pre-owned items from different generations and cultures worldwide.
What We Like
eBay's large customer base makes it a trusted marketplace for shoppers looking for secondhand clothing and other items. Signing up and getting through with the transaction is pretty easy for buyers and sellers. In addition, you can set up keyword alerts for the things you're looking for, this ensures you receive a notification whenever a new item related to your keyword is listed.
What We Don't Like
For sellers, there is a lot of competition on this app, making it harder for your on-sale items to get noticed. Also, while everybody enjoys sifting through a wide range of clothing collections, sometimes it can feel daunting, as it might take a while to track down what exactly you're looking for. Since sellers from across the world come with their offerings here, there is less quality control, and some of them don't even have return/refund policies.
2. ASOS Marketplace
Device: Mobile / Desktop
Platform: Android / iOS
No of downloads: 25 Million active users
Shipping: Worldwide
ASOS Marketplace has over 900 independent businesses and vintage boutiques operating under its belt. Launched in 2010, the buy sell clothing app started with just 20 sellers and has now become a leading e-commerce platform for secondhand clothing shopping. With a wide variety of used clothes, footwear, and accessories, ASOS Marketplace has everything from the 90s vintage grunge edit to new-age streetwear, partywear, artisanal handcrafted jewelry, and the list goes on. Therefore, you're guaranteed to come across many limited editions, one-of-a-kind items from small brands, along with pieces from popular high-street names.
What We Like
ASOS Marketplace is one of the best app to sell used clothes as it brings together sellers from over 50 countries on its used clothes app, thereby supporting sustainable fashion. In addition, it allows you to own unique finds that are no longer in production. Transactions are protected, and you get to choose products from many prominent fashion brands. Plus, they have a super-responsive customer service system to support you.
What We Don't Like
International buyers are subjected to import duties and taxes. This additional cost is levied once the package arrives at your country. Sometimes, the total cost you end up paying isn't worth it for getting your hands on used clothes. Since you will need to be in constant communication with the boutique/brand you've purchased from, your experience may solely depend on their customer support skills.
3. Etsy
Device: Mobile / Desktop
Platform: Android / iOS
No of downloads: 96 Million+ active users
Shipping: Worldwide
Etsy is a global online marketplace where a pool of small brands and boutique houses sell their merchandise, many of which deal in used clothing. With the reputation of being a trusted platform for vintage stores, this e-commerce platform is home to many homegrown secondhand clothing labels like Maeven Vintage, Persephone Vintage, One Moment, Wayward Collection, and many more.
Certified as a B Corporation, Etsy has always focused on bringing unique handmade and designer items to you, and its selection of pre-loved stores has exploded over the years. Moreover, anything older than 20 years is defined as vintage by this site. So without any worries, you can list your old-school clothing that is too pretty to discard or go thrifting to get your hands on some truly unique finds. Did I mention, wedding dresses and gowns are big-time hits on Etsy.
What We Like
For used clothes online, Etsy has all kinds of pre-loved thrift stores. While some deal in real vintage clothing and accessories from different decades, others offer trendier garments. Therefore, whatever your taste is, you're sure to find some good deals here. Plus, the platform is pretty affordable. However, the price does depend on which business you're buying from.
What We Don't Like
If you're looking for used clothes from popular labels, then Etsy is not the place for you. Also, there's thick competition between sellers, and you have to be sure of their terms and conditions before proceeding with the transaction. Sellers have to pay recurring listing fees every 4 months.
4. Depop
Device: Mobile / Desktop
Platform: Android / iOS
No of downloads: 30 Million+ registered users
Shipping: Worldwide
Looking for edgy, super cool kinda clothes? Then Depop is not going to fail you! No list of used clothes apps is complete without mentioning Depop— a community of over 30 million stylists, designers, collectors, and vintage sellers. Based in London, it initially operated as a social network where PIG Magazine's readers connected and had the chance to buy the featured items. Later in time, upon receiving a remarkable response, the app evolved as a marketplace by adding a function where interested users could sell clothes.
Depop is one of the trendiest secondhand apps that sell clothes online. Here, you can shop for good-conditioned pre-loved garments from the biggest brands like Levi's, Coach, Nike, Jordan, The North Face, and more. What actually sets this retailer apart is its bold and hip collection. So whatever your vibe is, this app will get you there!
What We Like
Depop is an excellent place to find quirky clothing items. So purchasing from this app allows you to own garments no one else would have. You can customize the search criteria by saving your preferred sizes. This feature makes shopping easier every time you go back to the app. The Buyer-seller communication at Depop is top-notch, as users have created a unique "Depop" culture which feels as forward as its fashion.
What We Don't Like
Sellers can directly contact you through messages if they feel you're interested in their merchandise. This might feel intrusive to many consumers. Another point to focus on is fast fashion resellers heavily drop their clothes online on Depop. While fast fashion brands already offer affordable apparel, their second hand versions are cheaper than never before, so you might ultimately end up overconsuming. It was found that many independent designers sell clothes that are just imported fast fashion pieces bought in bulk and available in various sizes. That's not how used clothes app works. Also, sellers often try to sell items through 'unofficial trade.'
5. Flyp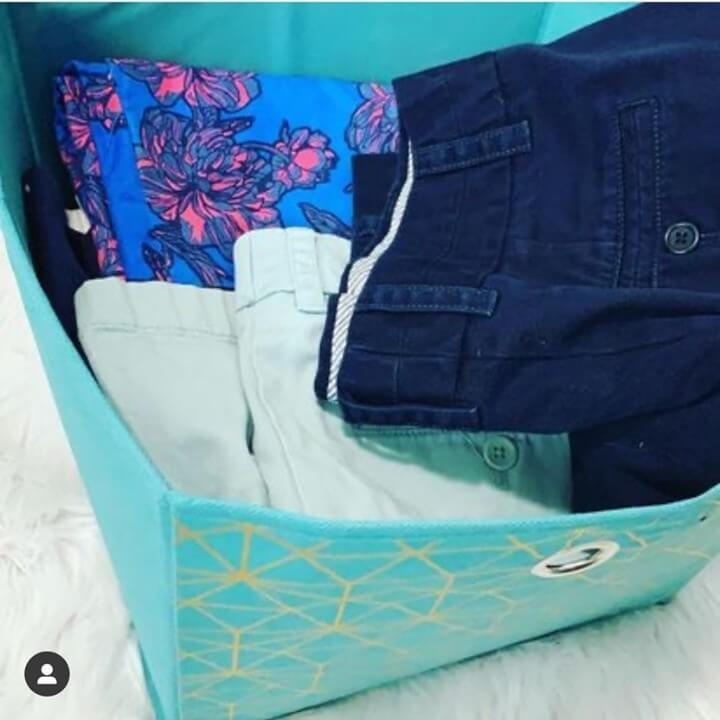 Device: Mobile / Desktop
Platform: Android / iOS
No of downloads: 10,000+ users
Shipping: Across the U.S.
For those of you who want to declutter your closet responsibly but don't have the time to go through the hassles of a reselling app, Flyp can be your saviour! To help people achieve "Less clutter & More empowerment," this platform connects you to a network of independent "Professional Sellers." These people will happily sell clothes and accessories you no longer want, in exchange for a commission.
From used clothes and shoes to bags and other accessories, Flyp has strong quality control and carefully curates its listings. Therefore, high-quality, good-conditioned garments are guaranteed. You can easily come across pieces from the most favoured labels like Nike, Adidas, Lululemon and Urban Outfitters.
What We Like
Flyp only deals in branded clothes that are gently used. So if you own pieces from popular labels that you no longer use, giving them a second life through this app is a great option. You can relax and cash in from your used clothes online, while the pro sellers do the groundwork to sell items for you.
6. Grailed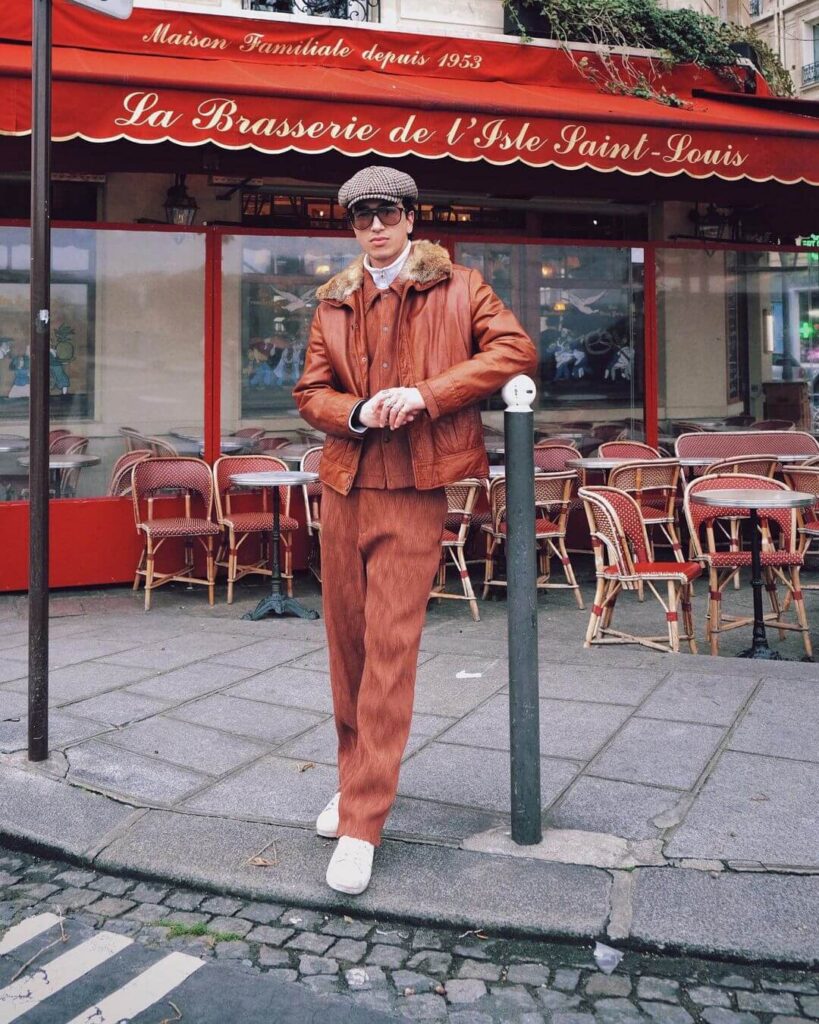 Device: Mobile / Desktop
Platform: iOS
No of downloads: 8 Million+ users
Shipping: Worldwide
This one's for the men! While most used clothes apps majorly focus on womenswear, with a small category dedicated to men, Grailed operates differently by specifically dealing in men's clothing. As a result, this shopping destination has an amazing collection of gently used menswear ranging everything from t-shirts, shirts and bottoms to outerwear, activewear and shoes.
With categories for both new and secondhand clothing, Grailed primarily lists trendy styles and luxury products, so prices are a bit on the higher side compared to regular secondhand apps. Hailed as the most popular menswear reselling marketplace, Grailed is filled with vintage pieces, homegrown streetwear labels, and independent designers. And don't bother about duplicity, because the platform authenticates every item.
What We Like
At Grailed, buyers have the access to a wide range of menswear from famous brands. Since it is a space for luxury goods, you're assured to find high-quality, unique and vintage stuff. The app offers a variety of filters and recommendations that eases your search. Moreover, Grailed has buyer protection, such as PayPal, so your transactions are qualified for refunds.
What We Don't Like
Grailed's international seller fees is considerably high, with a commission fee standing at 9%. While this might feel less compared to some other apps, Grailed's items usually go for higher prices, ultimately meaning higher fees. Chances of scammers for luxury goods are high. The app does take necessary precautions, but buyers are advised to diligently look into the accounts they communicate with.
7. Poshmark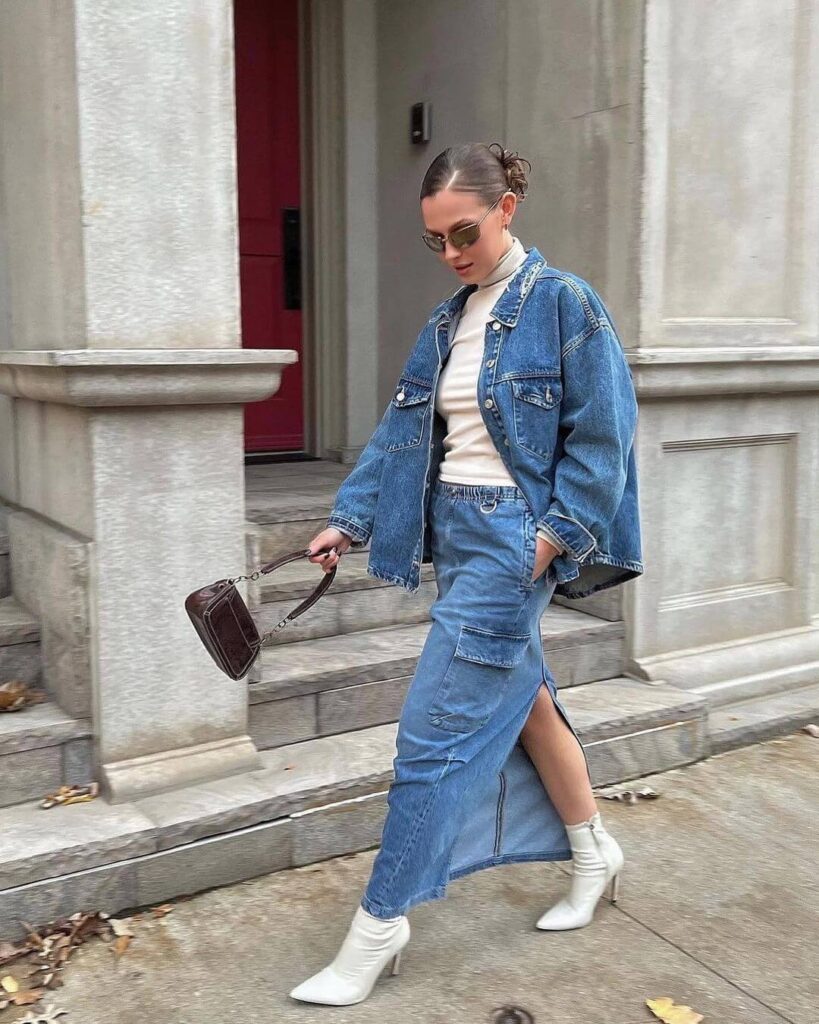 Device: Mobile / Desktop
Platform: Android / iOS
No of downloads: 10 Million+ active users
Shipping: Across the U.S., & Canada
Poshmark is one of the most loved secondhand clothing apps operating on a peer-to-peer 'buy sell' basis. The online platform is more like a tight-knit community where millions of sellers not just sell used clothes, but also curate lookbooks for buyers. With up to 70% off on thousands of desired brands, Poshmark is an ideal destination for bargain shoppers. What's best is you can choose from a freaking range of 200 million items.
Although most of the products are designed in contemporary and modern styles, you might also stumble upon some vintage retro pieces. Plus, Poshmark has got all your family's needs sorted as it opens up the door to a whole world of electronics, homeware, pet care, and so much more.
What We Like
Poshmark protects buyer payments, so you can get a refund if you don't like your purchases. Sellers can fix their prices and promote their merchandise through social media sharing. As the app operates as a community, you can easily connect with other users and seek advice for styling tips or solve your queries.
What We Don't Like
Poshmark takes a 20% commission on the sale of items over $15. Now, if you do the math, it means the more expensive an article is, the more money you'll lose on commissions. Since the product listings are vast, you might end up scrolling forever to finally land on the item you want.
8. ThredUP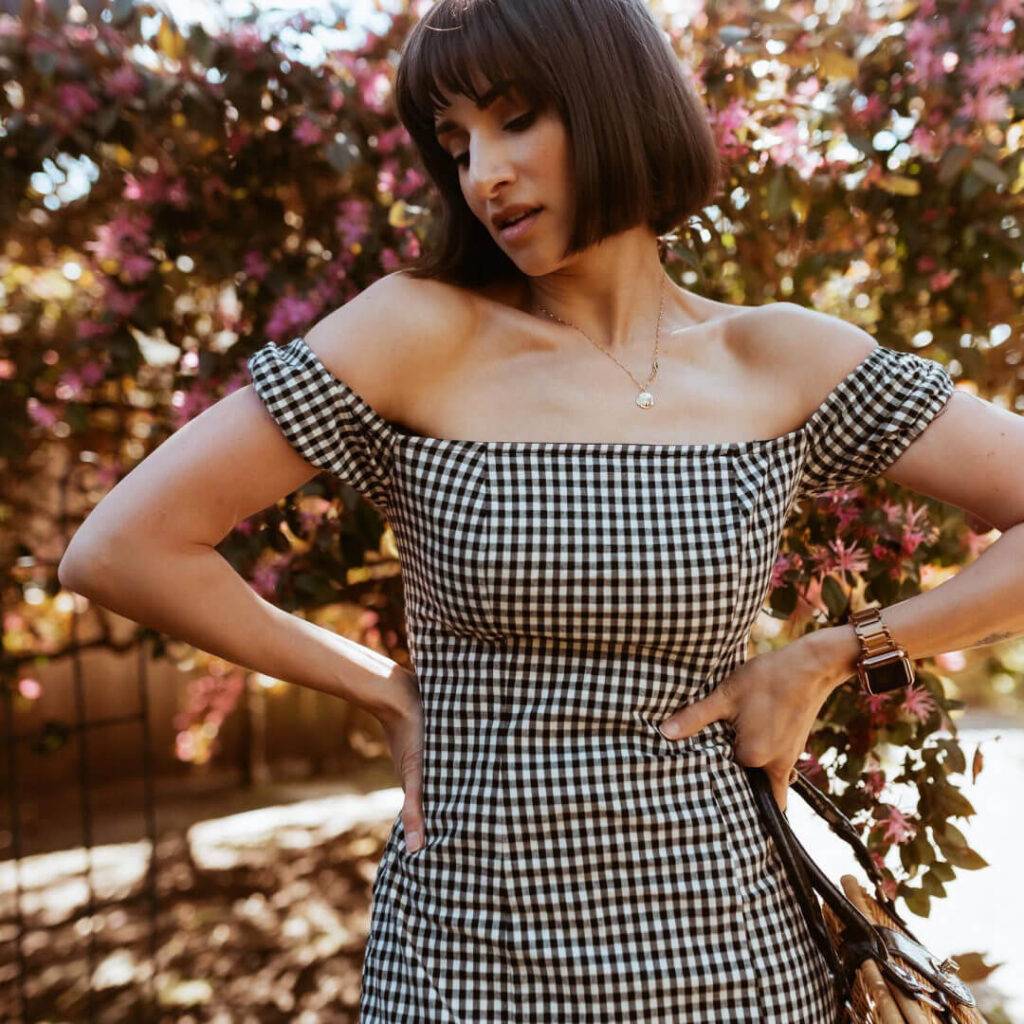 Device: Mobile / Desktop
Platform: Android / iOS
No of downloads: 1 Million+ active users
Shipping: Across the U.S. & Canada
ThredUP is a well-known second hand clothes app that offers millions of pre-loved merchandise for women and children. The reselling marketplace houses items from about 55,000 brands, including labels like Ann Taylor Loft, Armani Exchange, Burberry, and many more. Its massive collection is a combination of both designer clothes and high-street fashion pieces, making it a suitable place for customers on every budget.
ThredUP maintains a high-quality standard. Therefore, every product undergoes 12-point inspection criteria to ensure good condition and brand authenticity. Another unique thing about this pre-loved retailer is they have an entire section dedicated to maternity and plus size body types. So, curvy babes and mamas-to-be, you are sorted with budget-friendly options.
What We Like
ThredUP has a vast collection, so options are unlimited. You can add filters to refine your search to save time and make shopping a painless experience. The app offers a "Buy & Bundle" shipping option, which merges together items from multiple orders into a single package, and everything is shipped together. This approach is a great way of reducing carbon emissions. Plus, free shipping on orders over $79.
What We Don't Like
For sellers— ThredUP takes 20% to 90% of the amount received for your sold items. Discounts are offered on all clothing, so you don't really set the price and may lose some profit from your sales. At ThredUP, payouts for sold clothes are considerably lower if compared to other second-hand clothing apps, meaning you make less money. Since the app has strict quality control, it may reject items that don't fit its criteria. If that happens, you have to bear the cost of shipping them back to your location.
9. The RealReal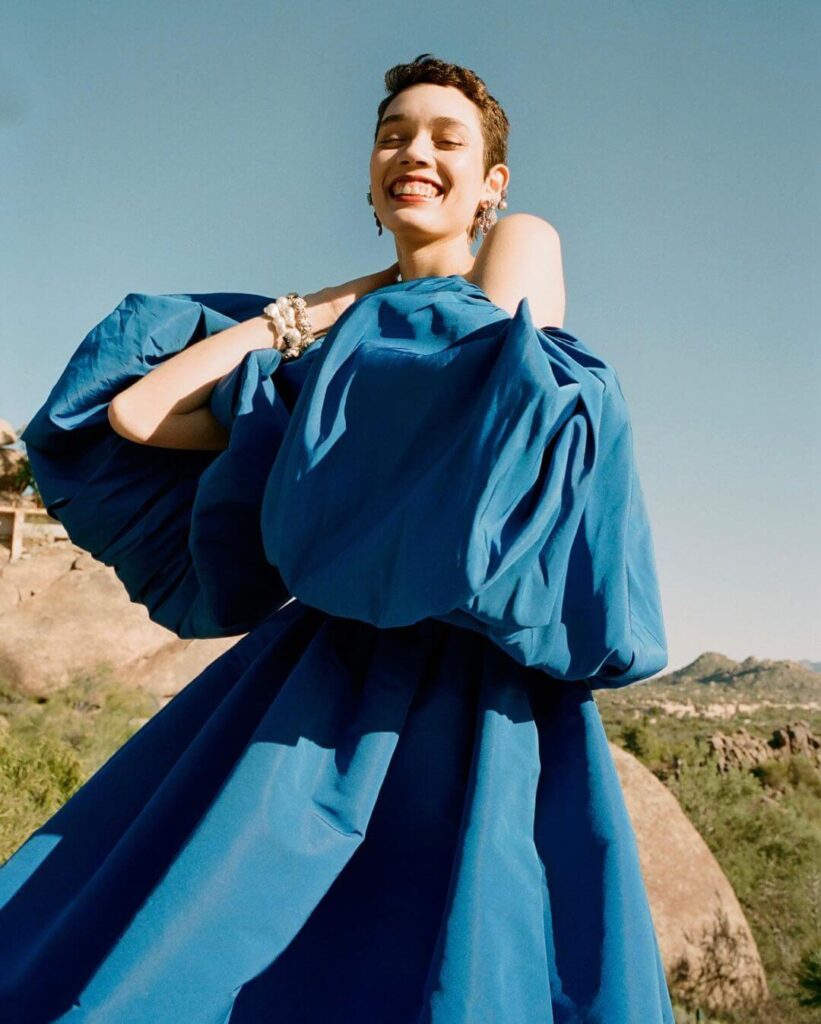 Device: Mobile / Desktop
Platform: Android / iOS
No of downloads: 28 Million+ active users
Shipping: Worldwide
The RealReal is a leading name among luxurious pre-owned stores, dealing in high-end authentic consignments. With a fun website to match its vibe, you can shop premium edits from blue ribbon labels ranging from Cartier to Dolce & Gabbana for both men and women. So for those with a refined taste in sustainable luxury fashion, this online secondhand clothing app is an elite heaven.
The RealReal is very straightforward with its sellers about the brands they accept and their conditions. And apart from apparel, their merchandise also extends to handbags, jewelry, art and home decor. To protect buyers' interests, they have an in-depth authentication criterion, so the high prices are justified. As one of the fastest-growing secondhand luxury businesses, The Real Real is committed to lessening the fashion industry's impact on the environment.
What We Like
The RealReal allows you to own luxury pieces without paying the actual over-the-top prices. You can come across treasured vintage pieces that are no more found in retail circulation. All the products listed are guaranteed for authenticity.
What We Don't Like
Since the company deals in secondhand luxury items, even the discounted pricing seems a bit too much. Therefore, it is not really accessible to everyone. Unfortunately, shipping is not free for buyers.
10. Vinted
Device: Mobile / Desktop
Platform: Android / iOS
No of downloads: 75 Million+ active users
Shipping: Worldwide
Vinted is adored for its vast collection of low-priced second-hand clothing. And not just apparel, users can also buy other pre-loved categories, like bags, shoes, accessories, and even beauty products, at this e-commerce site. The app primarily focuses on housing items from high-street labels like Free People, Forever21, Gap, Urban Outfitters and Anthropologie. And if you're lucky, you might even come across designer goodies from names like Ann Taylor Loft at steep discounts.
With millions of items in stock, Vinted allows consumers worldwide to shop for original looks sustainably at a fraction of the retail price. It also has a unique feature where buyers and sellers can 'swap' clothes. How? Well, you have to select the 'swap' filter option and search for items that people are willing to trade-off with you. Easy peasy! This used clothing app is continuously expanding and adding more features to its platform to improve the listing process.
What We Like
Vinted is super-affordable and has a huge inventory. Its pricing policy is favourable to the sellers as listings are free— meaning whatever you earn is yours. The app offers payment protection, and every purchase is entitled to refund. Plus, Vinted also has forums on its app so you can communicate with other buyers and sellers for any kind of support or advice.
What We Don't Like
While sellers enjoy Vinted for its zero-listing fee model, buyers are charged a service fee. This charge considers the payment method's cost, which can vary. Also, many times not all sellers are actively operating, so you need to check if the seller you're ordering from is active or not on the app.
11. Vestiaire Collective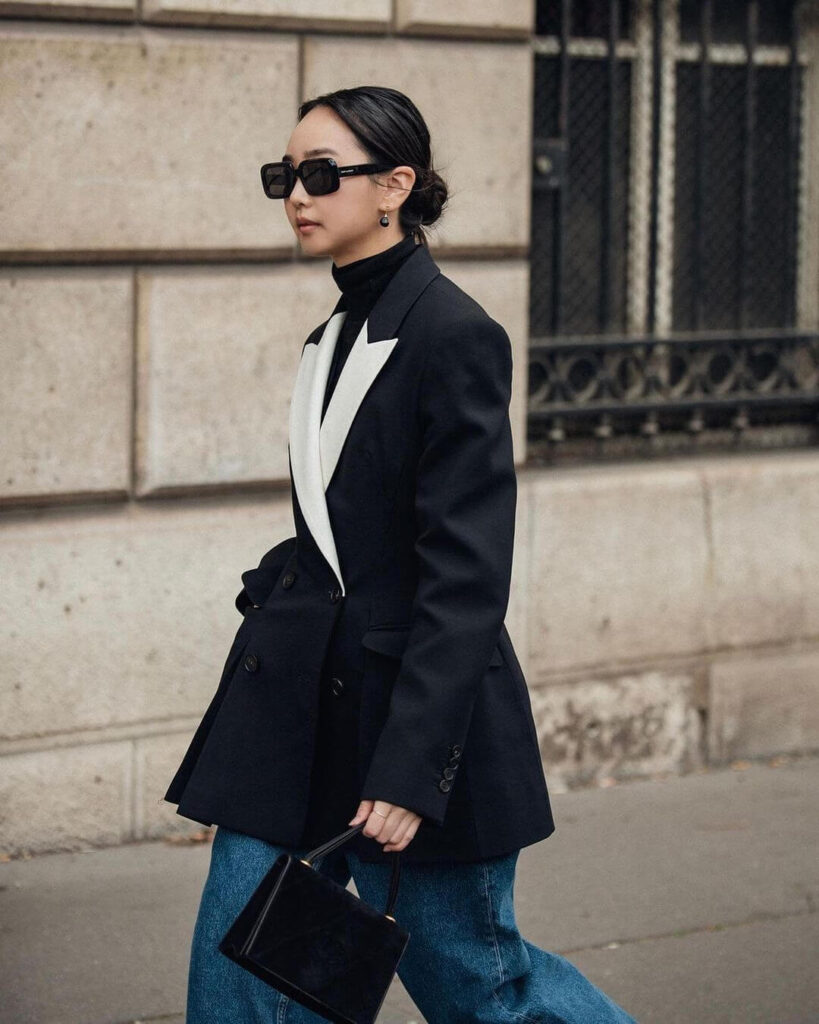 Device: Mobile / Desktop
Platform: Android / iOS
No of downloads: 5 Million+ active users
Shipping: Worldwide
Hands down the most trusted global marketplace for pre-loved luxury fashion— Vestiaire Collective is the top-tier destination for discounted designer pieces. This secondhand clothing app has everything from the most sought-after luxury handbags and shoes to vintage dresses and jewelry from cream labels like Chanel, Dior, Versace, Gucci, Louis Vuitton, and more! Their curation team meticulously takes care of product listings. Every item undergoes strict inspection for authenticity and quality before they are sent to the buyers. While this feature is chargeable, many consumers are happy to pay the price because it guarantees that the products are 100% genuine.
With thousands of fresh goodies added every day, Vestiaire Collective is undoubtedly a luxury lover's dream come true. As a B Corporation, its business model revolves around circular fashion, designed to conserve our planet. The site does its best to empower the community of luxury shoppers and extend the lifecycle of timeless premium clothing and accessories.
What We Like
Vestiaire Collective's 'authentication' feature checks the products you've ordered, and upon approval, they're sent to you. In addition, the app offers a feature to 'like' items which are then added to your favourites, ultimately making it easier for you to go back and view your wish list.
What We Don't Like
Since this app only deals in high-end luxury items, almost everything here is expensive. Therefore, the customer base is limited. Most clothing items are available in small to petite sizes, so not incusive to plus size fashion. Again, majority of their clothing and accessories have some type of animal-based material, like silk, leather, wool, etc, making it unsuitable for vegan fashion shoppers. Plus, you have to pay extra for the authentication feature.
12. Fashionphile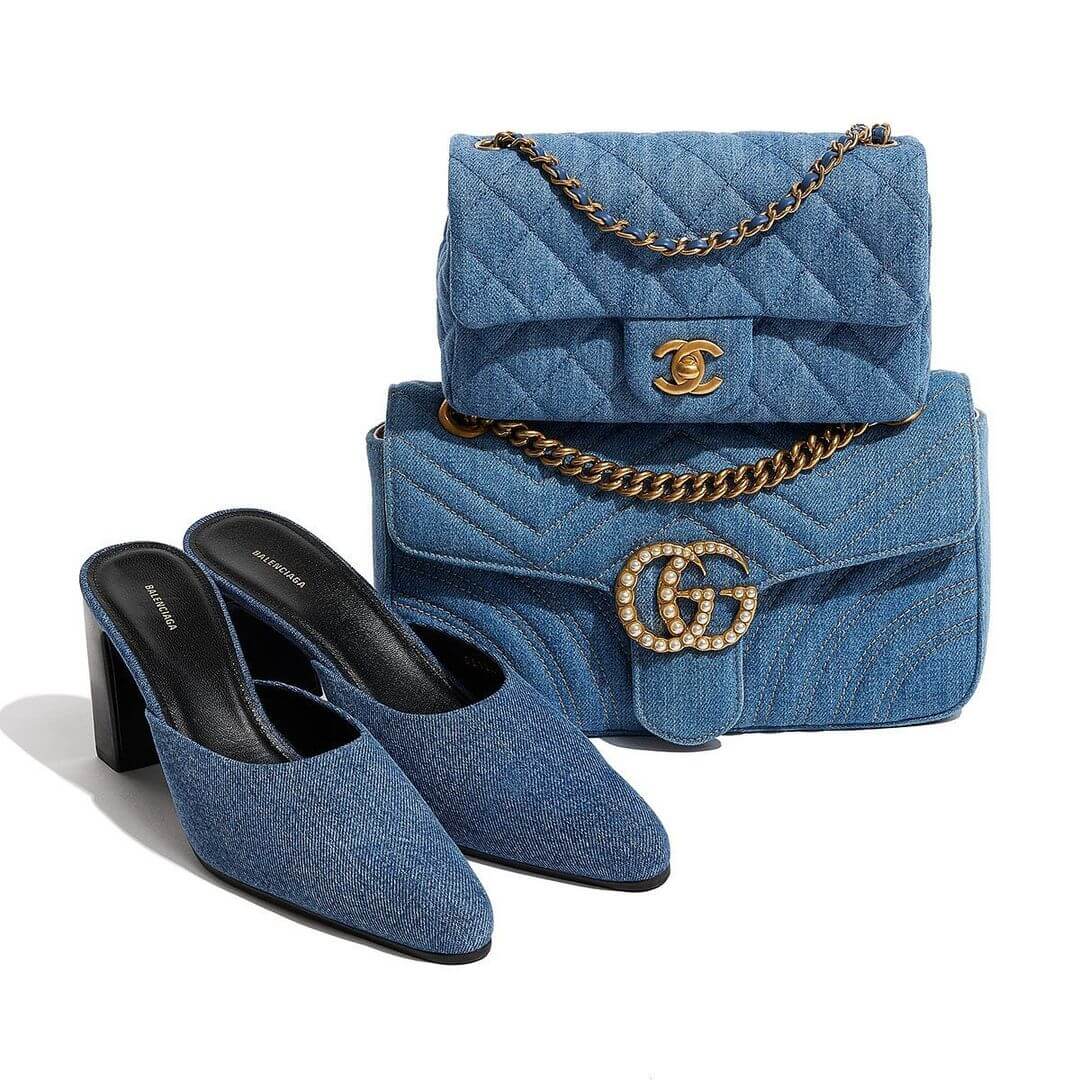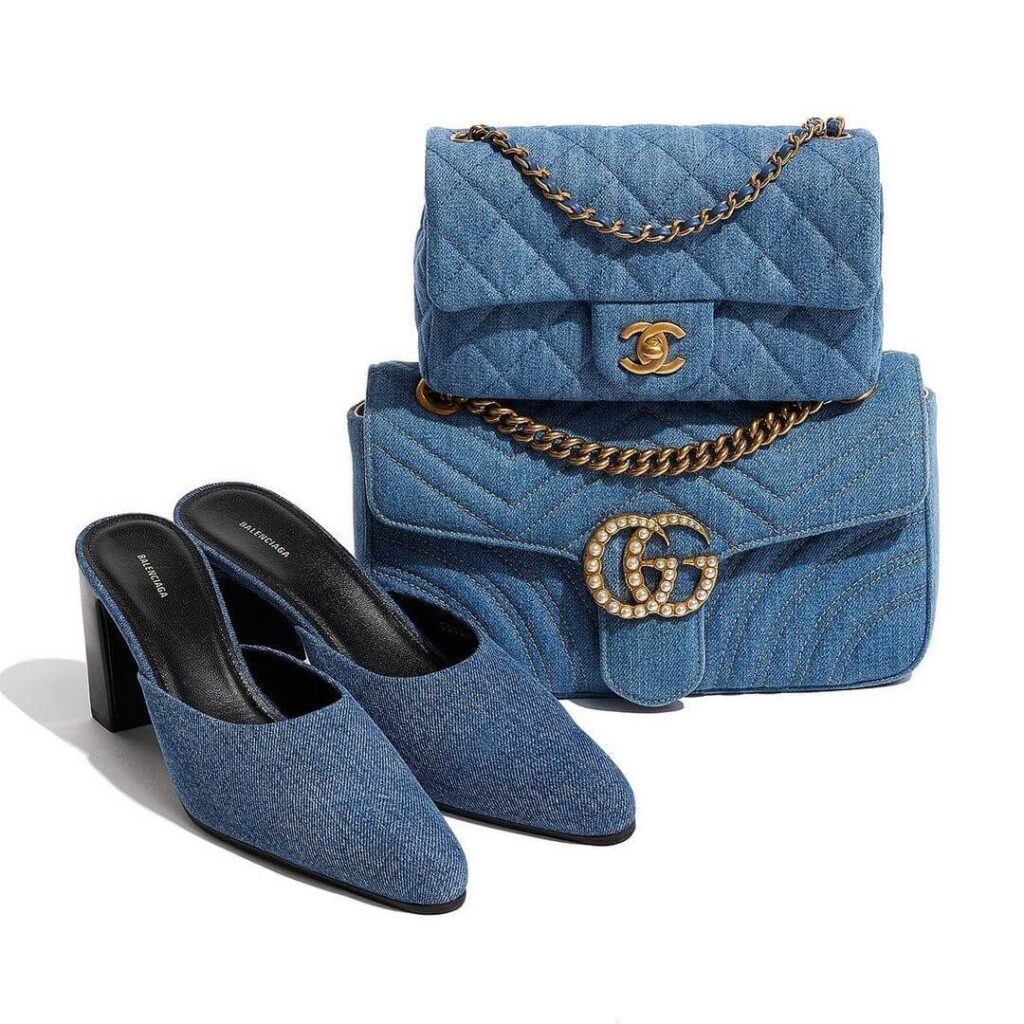 Device: Mobile / Desktop
Platform: iOS
Shipping: Worldwide
If you're in search of a secondhand app that specializes in luxury handbags and accessories, then you're going to stay hooked to Fashionphile. While you won't find used clothes here, it's an amazing spot to shop for designer-label high-end handbags, belts, watches, or jewelry, without the original heavy price tags. The reselling company has been in business since 1999, making it a trusted reselling app for buyers and shoppers alike.
Focusing on exclusivity, Fashionphile offers one of the largest selections of vintage, limited-edition, and discontinued ultra-luxury bags, shoes, and jewelry. So don't be surprised if you come across anything from the iconic Lady Dior handbag to the most sought-after Van Cleef & Arpels jewelry. Also, authenticity is their priority, so don't you worry.
What We Like
Fashionphile offers rare luxury merchandise from the most coveted labels like Dior, Chanel, Louis Vuitton, Hermes, Van Cleef & Arpels, and the list goes on. The products listed are strictly 100% authentic and in excellent condition. If the item purchased doesn't meet your expectations, you can easily make returns for free and get your money back.
What We Don't Like
It would have been so much better if Fashionphile also housed used clothing from designer labels, as many consumers crave to own classy apparel from luxury houses. Their commission fee on items over $3,000 is 15%, or you need to pay 30% as the base fee.
Your Comprehensive Guide to Used Clothing Apps
The Rise of Used Clothing Apps
The secondhand clothing trade was a major industry during the 1800s. This period of the Industrial Revolution experienced a thunderous growth in the population of many countries. And keeping up with domestic garment manufacturing wasn't really feasible. So used clothes were sourced from countries like the United Kingdom and France and sold on wholesale to families in need.
Fast forward to the late 1900s, the secondhand clothing industry emerged as a remedy to the increased environmental concerns caused by the never-ending consumption loop of fast fashion. People who indulge in 'trending' designs usually discard clothes after a few wears. Most of the time, they are in good condition and yet get dumped because they get outdated in a matter of months. All thanks to fast fashion's 'throw-away' culture!
Awareness of the impact and production levels of fast fashion brands has led people to finally understand that there are way more clothes in this world than what we actually need. Therefore, recent years have seen substantial popularity of thrift stores and used clothing apps where pre-owned clothes are given a chance for a second life. Conscious consumers across the world turn to these platforms to meet their shopping needs. Because thrifting is the most sustainable way of reducing your carbon footprint.
The Benefits of Shopping from Used Clothing Apps
Secondhand clothing apps keep 'gently-used' garments out of landfills, so no doubt they are super beneficial to the environment. But apart from protecting the planet, these platforms are incredibly advantageous to you. Not only do they give you a chance to spice up your wardrobe with some sustainable shopping, but you also get access to unique and vintage pieces.
Moreover, used clothing apps are most popular for being budget-friendly. Everything available on these platforms comes at mindblowing discounts. So, even if you shop big, your pocket remains dent-free. Imagine getting your hands on high-quality clothing from renowned labels and luxury houses at a fraction of their original price. Who wouldn't want that? And sellers that sell clothes online on these secondhand clothing apps are making it possible!
Tips for Shopping on Used Clothing Apps
To get the best deals from apps for secondhand clothes, start by searching for specific items that you need. Once you're confident about your choice, check the seller's ratings and reviews. If everything feels satisfactory, look for the best bargain. Are the items marked at a set price? Is the seller up for negotiation? Are there any special discounts if you buy products in bundles? It is important to check out all these boxes to ensure a positive thrift shopping experience. Don't worry, you'll be a pro in no time!
Final Thoughts…
Used clothing apps have made secondhand shopping so much easier. No more shuffling through rows of garments and everything available at a click from the comfort of your home— Oh, so convenient! With a range of options to choose from, the above-listed platforms are a mix of both worlds, from luxury labels to mainstream brands. So whatever your likes are, there is something for every consumer. Let's say yes to sustainable fashion and make secondhand clothing the new cool!
FAQs
What is the best app for selling used clothing?
The above-mentioned used clothes apps, such as Depop, ThredUP, Flyp, Poshmark, Vinted, Etsy, and more, are some amazing online reselling platforms where you can easily register and sell secondhand clothing.
Is there an app for thrifting?
All the apps mentioned above are great spots for thrifting different kinds of clothing and accessories, ranging from vintage to Y2K-inspired. Many of them also offer other homeware stuff.
Are used clothing apps safe to use?
Yes. Trusted and positively rated used clothing apps like Depop, ThredUP, Vinted, Poshmark, etc., are completely safe to use. But as a buyer, always see through the fine print of terms and conditions, especially regarding returns and refunds, so that you are never cheated.
Are used clothing apps only for buying second hand clothes?
No, used clothing apps are not just for buying secondhand clothes. Depending on the business model, many of these app offers everything from shoes and belts to jewelry and bags.
Can you trust the quality of items purchased on used clothing apps?
Yes, you can completely trust the quality of items on used clothing apps. These sites only sell items that are of good quality. They closely check the clothes for damages like stains, holes and tears and only feature those which are in a decent condition of being reused.