Disclosure:
Our editors handpick top-rated brands, vetted through our strict ratings. Purchases via our links may earn us a commission.
Learn more
Thrift stores are literally treasure houses! The thrill of hunting for unique pieces and dressing up all vintage is truly one-of-a-kind. Now, if you like to shop from the comfort of your couch and wondering, what are the best second hand stores online? Then you've come to the right place! We've curated a list of the best yet cheapest online thrift stores where you can find amazing pre-loved goodies and give them a new home.
Now, what to look for at thrift stores? Simple! From timeless clothing and accessories to luxury handbags and designer shoes, these online platforms offer a wide range of pre-loved items that are both affordable and environmentally friendly. Get ready for your thrifting adventure! It's time to revamp your wardrobe!
21 Best Online Thrift Stores
1. ThredUp
2. Depop
3. Shopgoodwill
4. Goodwill Finds
5. Beyond Retro
6. Poshmark
7. Swap
8. eBay
9. Goodfair
10. Vestiaire Collective
11. Tradesy
12. The Real Real
13. Thrifted
14. Luxury Garage Sale
15. Patagonia Worn Wear
16. Urban Renewal
17. Maeven Vintage
18. MAW Supply
19. Flyp
20. Persephone Vintage
21. Menswear Market
What is a Thrift Store?
Thrift stores are one-stop retail shops that sell everything pre-owned at a fraction of the original price. From gently-used clothing, shoes, and accessories to homewares, furniture, and electronics, options are unlimited. So, what is thrifting? It simply means buying every category of items at thrift shops instead of at the regular retail stores. The only difference — the items are secondhand. Some popular thrift stores run for charitable causes on donated items for the needful, others are maybe specific to buying and selling.
Importance of Thrift Stores
Thrift shopping is incredible! Not only for your pocket but also for the planet. Affordable online thrift stores give a second life to items that already exist. Next, shopping at online vintage clothing stores allows you to get your hands on limited edition pieces, to build a one-of-a-kind wardrobe. Furthermore, unused items donated to charitable thrift stores allow underprivileged people to have a life of basic comfort either for free or at a minimal cost.
Our Favorite List of 21 Best Online Thrift Stores for Striking Great Deals
The groundwork for finding the best online thrift stores is done for you. All you got to do now is sit back and scroll through these secondhand clothing stores, including businesses like ThredUp, Depop, Shop Goodwill, Goodwill Finds, Beyond Retro, Poshmark, Goodfair, Swap, The Real Real, eBay, Tradesy, Vestiaire Collective, Luxury Garage Sale, Thrifted, Urban Renewal, Patagonia's Worn Wear, Maeven Vintage, MAW Supply, Flyp, Persephone Vintage, and Menswear Market.
1. ThredUp
ThredUp is another giant in the online thrift store market that offers millions of pre-loved items for women and kids. With a massive collection of pre-owned premium and designer clothes, ThredUp houses about 55,000 brands, including labels like Gucci, Guess, Gap, and many more. Each item goes through a 12-point inspection criteria to ensure high-quality standards and is available at an estimated 90% off the retail price.
Well, all thrift stores are budget-inclusive, but ThredUp has raised the bar by focussing on size-inclusivity. So, curvy babes and mommies-to-be, you're in for a treat with thrifting from their plus-size and maternity section.
And if you're trying to declutter your closet, then check out ThredUp's "Clean Out Kit." Here you receive a big polka dot bag which is to be filled with used clothes that fall under their accepted brand's list and shipped back to them for free. With the idea of helping to solve the fashion waste crisis, ThredUp has processed 137M items and eliminated 637M lbs of CO2 emissions from the fashion industry.
2. Depop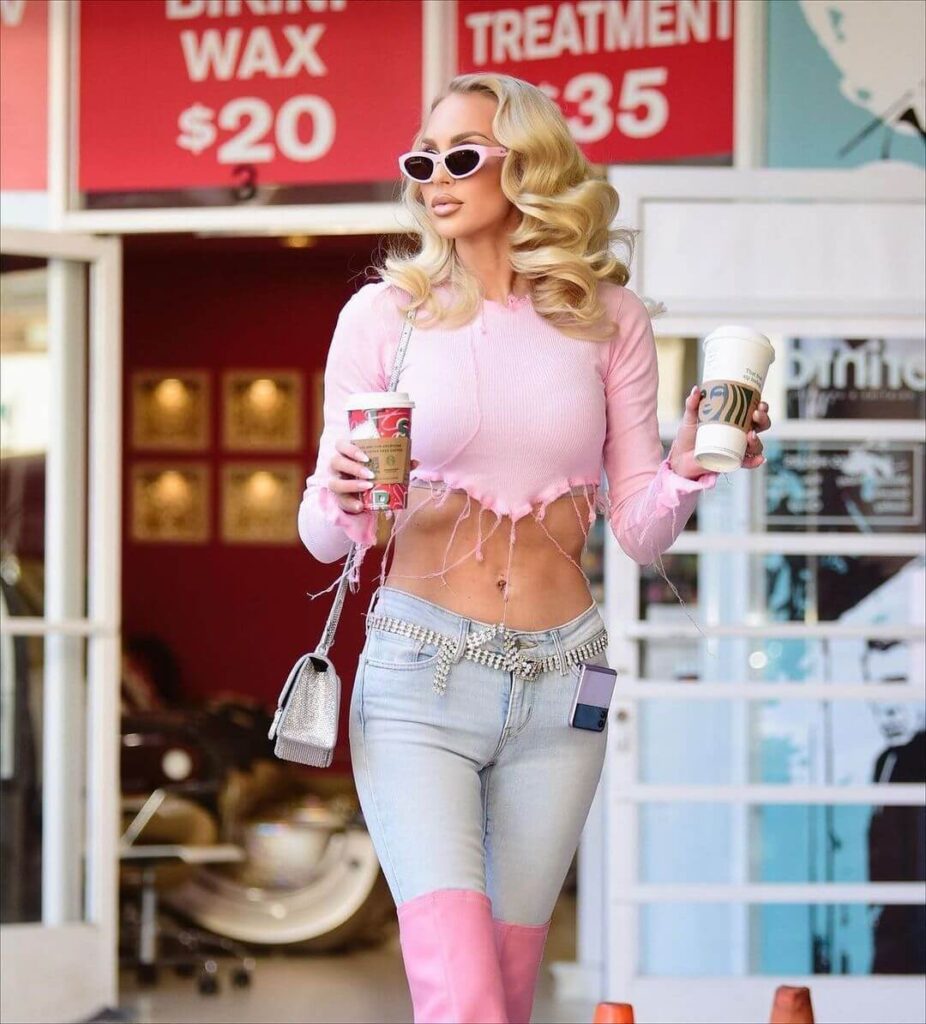 Depop is one of the most popular thrift stores that houses over 30 million stylists, designers, collectors, vintage sellers, and many more. It originally started as a social network where PIG Magazine's readers connected and had the opportunity to buy the featured items. With the tremendous response received, this app later added a selling function and evolved as a marketplace where people can buy sell clothing.
This London-based cheap online thrift store is more like a super-cool cross between a social media platform and an online global shopping spot. It brings you bold and hip clothing items from all your favorite brands that are more on the edgier side. So Caution! Because Depop might not be for the faint-hearted.
This happening storefront has some serious Instagram- kind of aesthetic feed where users can share images of their second-hand clothing to inspire others to go thrift shopping and discover hidden jewels.
3. Shopgoodwill
Shop Goodwill is the first e-commerce auction-based thrift store that is created, owned, and operated by a non-profit organization. With over 3,000 physical stores scattered around America, Goodwill homes pretty much everything, between clothing, homewares, electronics, musical instruments, and whatnot, for you to go thrifting. But if you don't live close to any of Goodwill's stores, fret not, because their online marketplace is at your disposal.
Revenues generated from these sales go into Goodwill's mission to help people facing challenges in their education, career, people with disabilities, and so much more. So, every purchase you make with Goodwill supports a good cause. Money well spent!
4. Goodwill Finds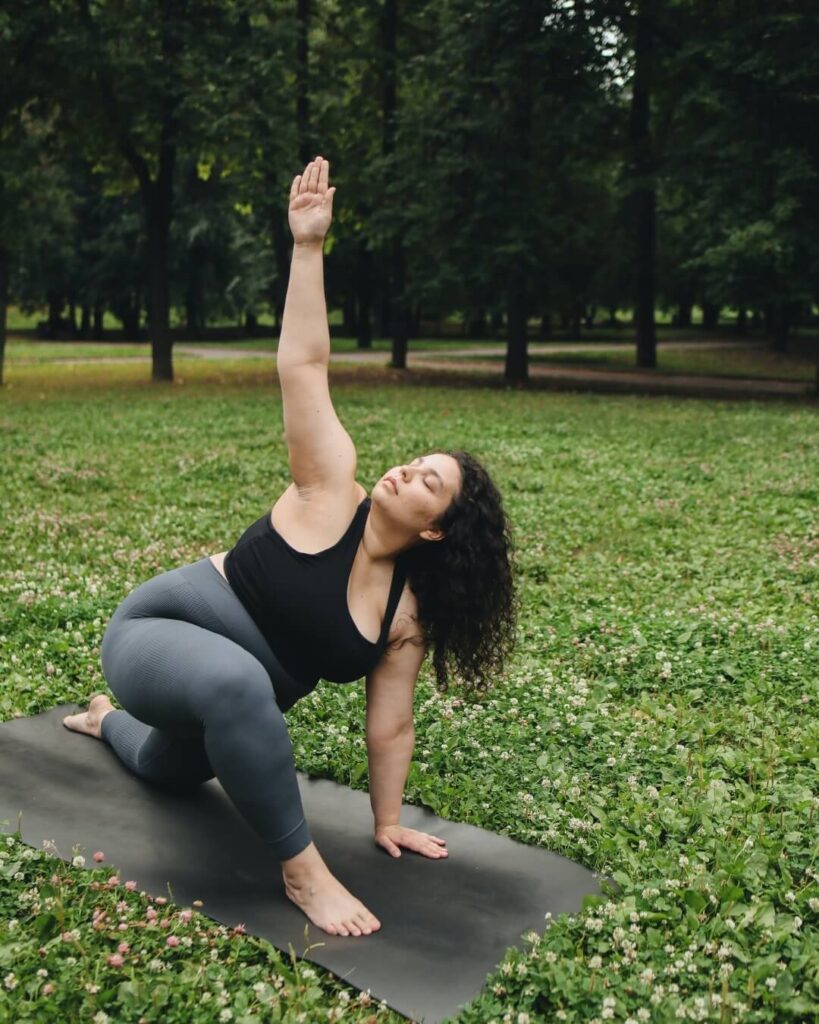 Goodwill Finds is a recently launched online thrift store brought to you by the long-standing nonprofit organization Goodwill. This platform allows you to browse and purchase a diverse range of donated items from the comfort of your own home. From clothing and household items to holiday decorations and Halloween costumes, this platform has it all.
With over 100,000 items currently available, you'll discover treasures such as books, home decor, and even luxury brands like Patagonia, Levi's, Burberry, and Gucci. What sets Goodwill Finds apart from its sister site, Shop Goodwill, is the convenience of adding items directly to your cart for quick checkout, while Shop Goodwill operates on a bidding system.
5. Beyond Retro
The UK-based brand Beyond Retro is home to vintage clothing for men and women. The thrift store brings everything
classic from the 60s to the 90s era to let you experience all the boho-retro vibes at excellent prices.Being one of the biggest and best online vintage clothing stores, they scour the globe to curate a collection that includes rare pre-loved items like 50s Levi's Jackets, vintage Dior Corset, and even the '92 Stussy Jacket. Just a little bit of digging is all you need to do to find that perfect piece of clothing you'll treasure. And remember to check out their "Reworked" section for some great options made from reclaimed materials.
Beyond Retro started in 2002 by opening its first outlet on Cheshire Street. Twenty years in business since then, they have grown into a global secondhand clothing company with 15 stores across the U.K. and the Nordics. So far, the brand has rehomed 90 million items and is striving every day to keep clothes out of landfills by giving them a second life.
6. Poshmark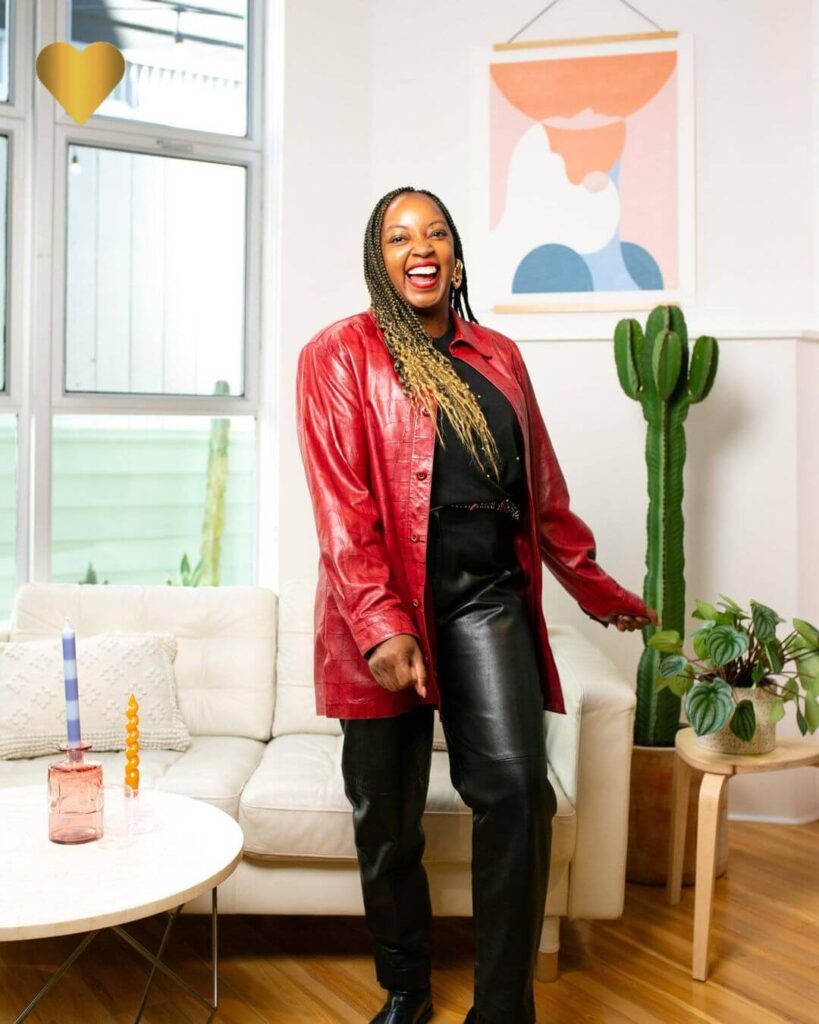 Poshmark is another popular and trusted thrifting destination that operates on a peer-to-peer basis making the buying selling process easy. It is more like a vibrant community where millions of sellers not only sell pre-owned clothing but also curate looks for their shoppers.
It has an iPhone/Android app, just like most e-commerce marketplaces, making 'buying selling' as easy as breaking into your sister's wardrobe. Just click a picture, share it, and Voilà, the profits are pouring in!
Poshmark has over 200 million items from 5000+ brands, including popular brands like Zara, Coach, Old Navy, and many, many more. While most of this platform's products are towards the contemporary and modern side, you might also be lucky to find some vintage retro pieces. Plus, it covers all your family needs, pet care, and electronics added. Yes! Very much like Amazon but better because thrift shopping simply means creating a circular fashion and being kind to the planet.
7. Swap
Swap is popular as an online thrift shop that stands out with its collection of new-like and pre-loved clothing items for you and your family. With over 2 million products and thousands of "fair condition" pieces added daily—you can find everything from tops, dresses, and sweaters to ties, bottoms, and boots on this site.
The team handpicks every item to ensure a quality second life that you can purchase at up to 90% off retail pricing. Like, even your fancy latte might be pricier than these steal deals. And if that wasn't enough, Swap's premium & designer finds are available at $15 or less.
In addition, you can also sell them your clothes that are no longer in use but are too good to be disposed off. However, before you pack that box, be sure to check if these used pieces meet their acceptance criteria.
8. eBay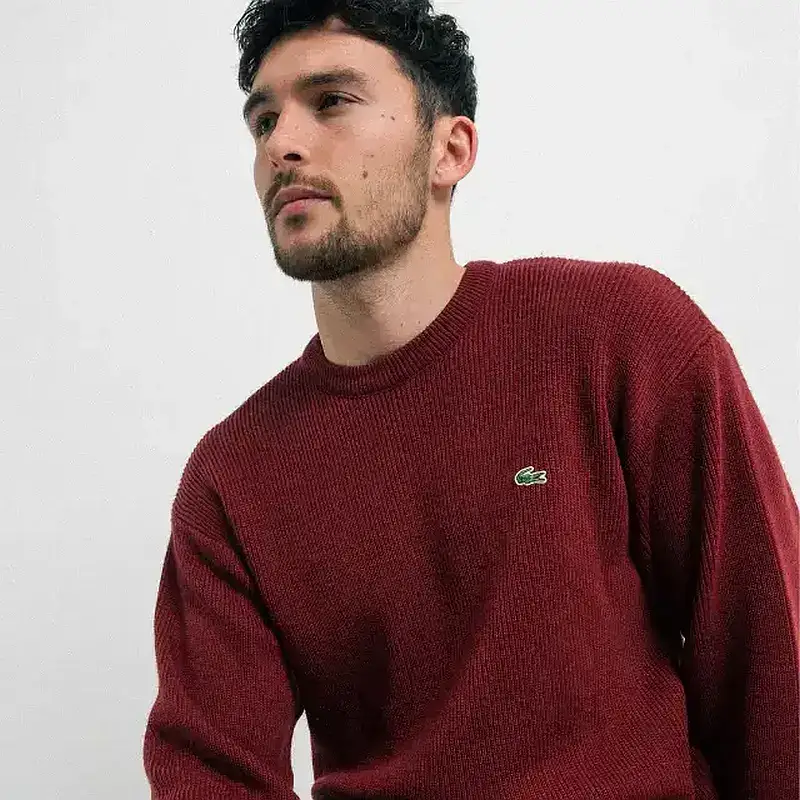 Well, looking for cheap deals who have not come across eBay? Like, this online retailer has been at our bay since 1995. Based in California, this multinational company has undoubtedly upped the e-commerce game—largely by encouraging the second-hand economy. It's actually this brand that highly influenced the pre-owned market, inspiring many popular thrift stores from this very list to join the secondhand bandwagon.
With eBay, you have access to a plethora of unique pre-owned items coming from different eras and cultures worldwide. No thrift store has such comprehensive categories as this marketplace. Like, name it, and you have it! And let's not forget it is super-affordable!
Since eBay works as a connector platform for buyers and sellers, there is less quality control. Also, many sellers don't allow returns and refunds. However, eBay has strict policies to protect buyers from fraudulent sellers. So put your worries at rest.
9. Goodfair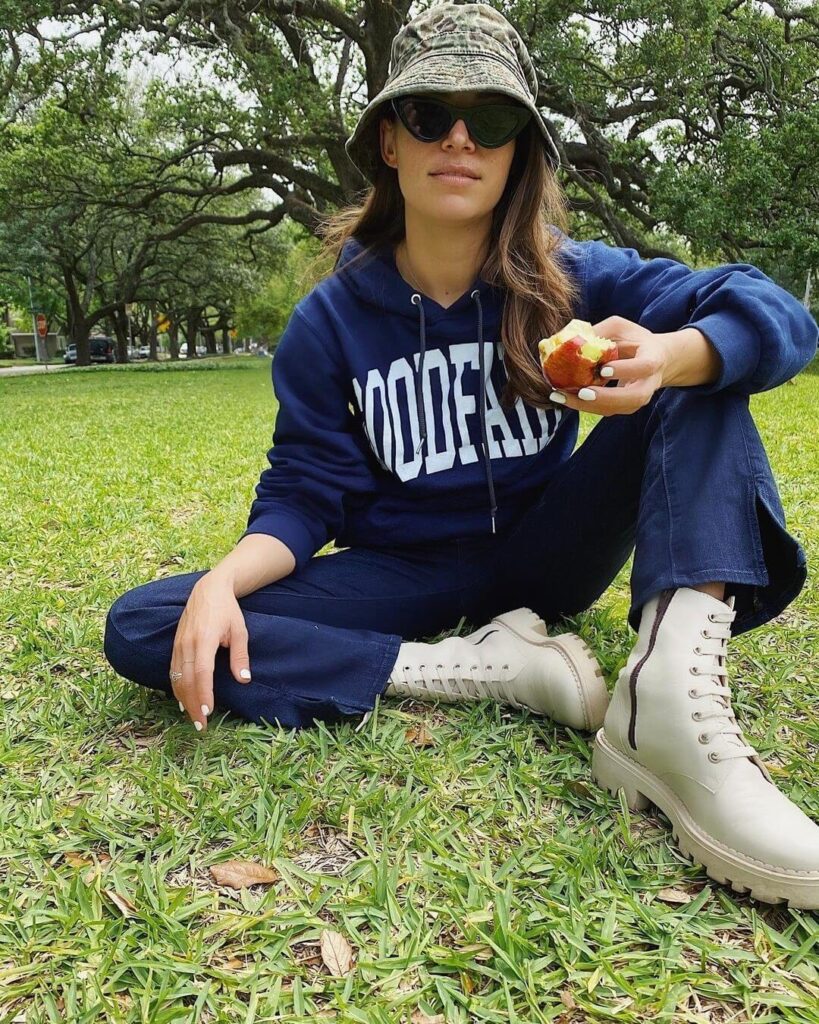 Goodfair is a unique online thrift store that goes beyond just selling second-hand clothing. It focuses on educating and encouraging its customers to become conscious of their clothing choices. This 'good' company not only has goodies for men and women but is also 'good' for taking measures to unclog the planet.
While you can go thrifting for individual garments on Goodfair, most of its offerings come in bundles. And you better hurry because they run out fast. With already billions of fair-condition unused clothes existing globally, the company is on a mission to promote the concept of "No New Things." This approach to fighting fast fashion will ultimately help in cutting down on sweatshops, clothing waste, and carbon emissions.
10. Vestiaire Collective
What Vestiaire Collective does is dig out pre-loved luxury items and give them a second home. This luxury online thrift store deals in everything high-end haute couture and vintage. So like, why bomb your wallet in pursuit of buying that luxury label bag or a designer dress when you can own unique vintage pieces at a fraction of the cost?
From Cartier, Chanel, and Christian Dior to Balmain, Burberry, and Balenciaga, this store will fulfill your love for luxe labels and many more in between. And fear not, because vintage designer pieces from luxury brands undergo careful inspection for authenticity and condition before being curated into Vestiaire Collective's catalog. So there's no chance of ending up with dupes for the price you pay.
With a team of fair fashion enthusiasts, Vestiaire Collective is the world's first certified B-Corp fashion resale company. In addition, it is also an active member of sustainable fashion systems like the Ellen MacArthur Foundation, ParisGoodFashion, and UN Fashion Alliance.
11. Tradesy
Tradesy is a one-stop thrift shop to 'buy sell' pre-owned pieces from a pool of luxury and designer labels. Whether you're hunting for vintage luxury bags, chic shoes, accessories, or clothing, Tradesy makes online thrifting of high-end products oh-so-easy without going into debt.
With huge discounts and new-like condition, these pieces literally look as fresh as brand-new quality. And don't be concerned about the authenticity because Tradesy has got that covered. So no chance of getting stuck with duplicates. Plus, you can always return the product if you're not satisfied.
At present, Tradesy is taken over by Vestiaire Collective, so upon reaching Tradesy, you'll be directed to VC's site to continue with your luxury thrifting.
12. The Real Real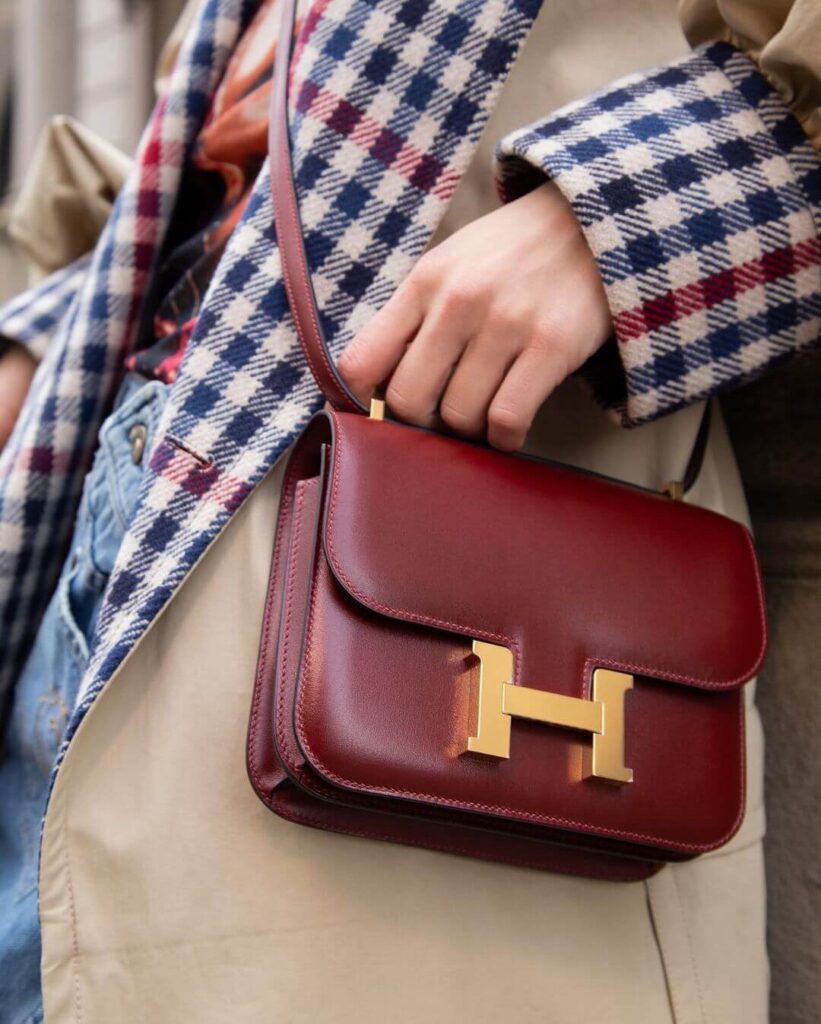 Launched in 2011, The Real Real is another luxury thrift store housing pre-owned items from over 200 designer labels. With 10,000+ new arrivals daily, discover second-hand luxury shopping like never before. Be it classic jewelry from Tiffany and Cartier or designer bags from Hermès and Louis Vuitton, you get everything vintage from every possible luxury brand up to 80% off under The Real Real roof.
Like most consignment stores, this resale brand champions sustainability, diversity, and high-quality products. As a result, each piece hosted under this platform undergoes a rigorous authentication process to ensure quality and authenticity.
Since The Real Real is all about luxury thrifting, the price range of the products tends to fall more on the pricier side. However, these deals are steals compared to the products' actual pricing.
13. Thrifted
Another leading vintage retailer is Thrifted. This UK-based online thrift store prides itself on its selection of the best-quality original, vintage pieces from the 80s and 90s brands. While the women's clothing range is full of designer pieces, the men's section won't fail you with a horde of super-cool options. And all of this at crazy prices. Also, you just can't miss Thrifted's retro sunglasses collection, perfect for that final touch to any vintage outfit.
This cheap online thrift store is a practitioner of sustainable and circular fashion and works towards controlling carbon emissions. It strongly believes that well-made clothes can have three or more lives if taken proper care of. With handpicked pre-owned pieces from brands like Tommy Hilfiger, Levi's, Ralph Lauren, Lacoste, and many more, Thrifted is one of the most trusted and affordable reselling platforms. Its items might be vintage, but they sure bring in some fresh vibes into your closet.
14. Luxury Garage Sale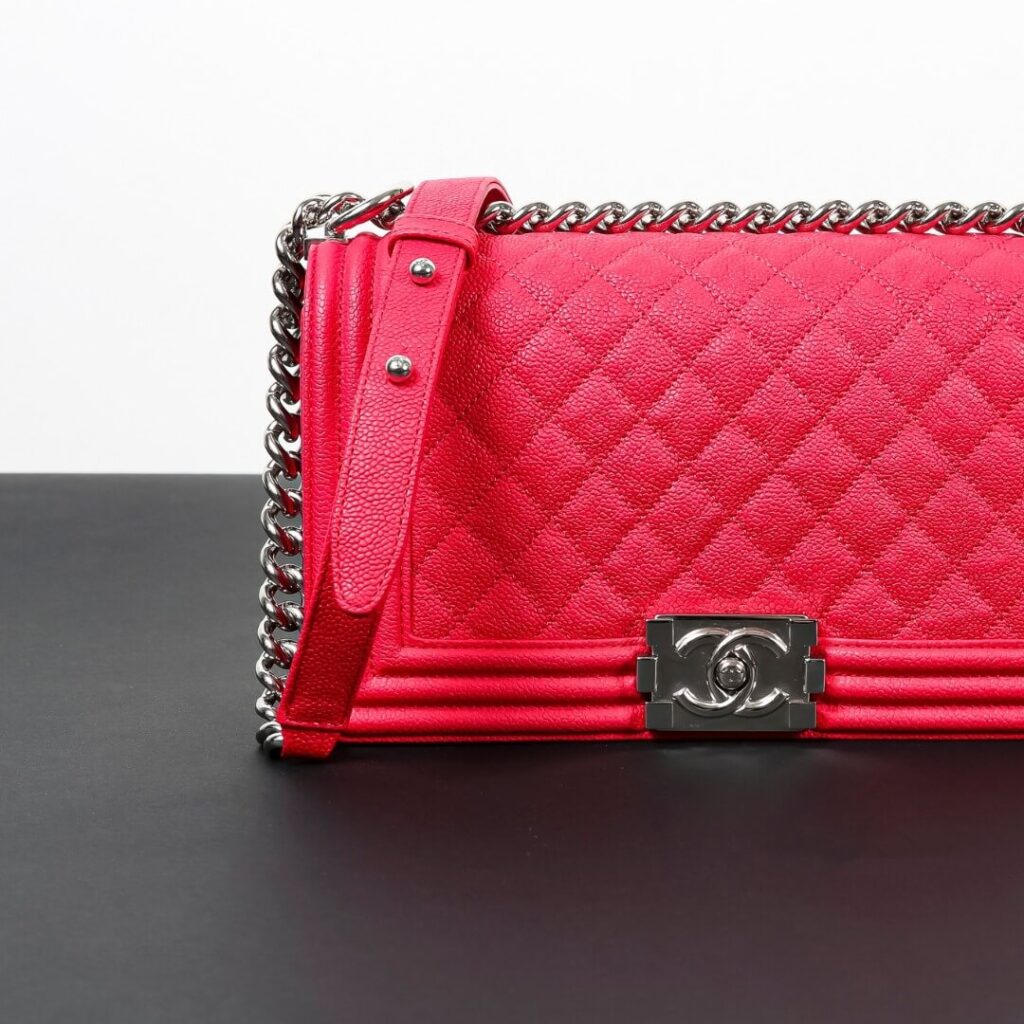 Luxury Garage Sale is a Chicago-based women-only online thrift store offering clothes and accessories from designer labels. Its collection includes luxury secondhand clothing, shoes, bags, and jewelry scoured from top brands worldwide, and up for sale at up to 80% off regular prices. With guaranteed authentication from their in-house experts, feel free to indulge in luxury hand-downs minus the heartbreaking original cost.
Considered one of the U.S.'s prominent online thrift stores, Luxury Garage Sale has an easy checkout process for a hassle-free shopping experience with absolutely amazing deals. Also, remember to check out the Thursday drop events because that's when new loads are listed with some great bargains.
And if you're looking to rehome your designer pieces, well, check if your items are on LGS's accepted list, if yes, then request a prepaid shipping label and just send the box of goodies to them. Once your items are authenticated, they will offer you a buy-out. As simple as that!
15. Patagonia Worn Wear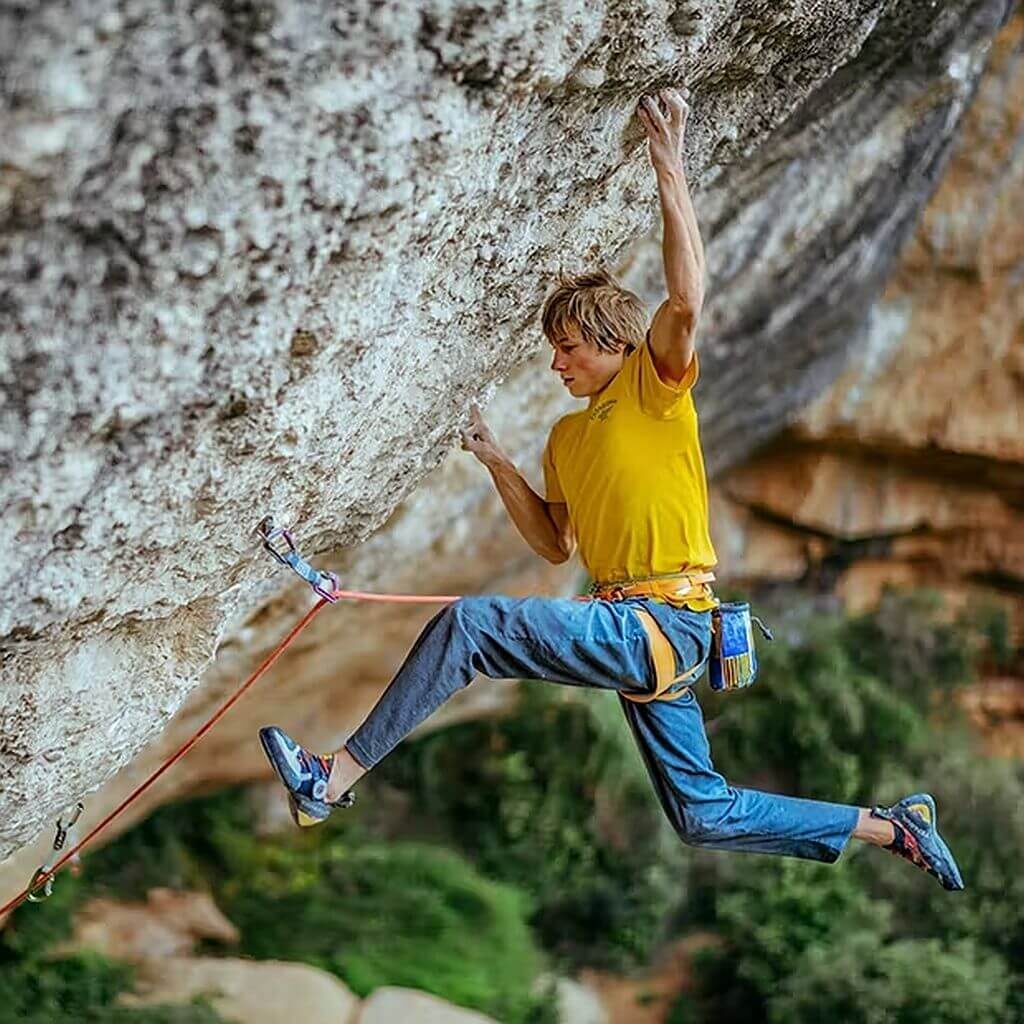 A thrift store to explore adventures out there! How cool is that! The Worn Wear section of the pioneer sustainable brand Patagonia is your one-stop solution to exceptional second-hand outdoor clothing. This category sells all kinds of gently used Patagonia pieces for men, women, and kids, along with some high-performance pre-owned outdoor gear at amazing bargains.
Products from this B-Corp brand are famed for their durability and superior quality, so rest assured its hand-downs are as good as new ones. Patagonia is a benchmark brand dedicated to healing Mother Earth with its many initiatives. While Worn Wear is one of these drives, the other is their Ironclad Guarantee which promises of repairing your Patagonia pieces indefinitely, no matter how vintage they are.
And if you happen to have these outdoor pieces that are no longer in use, well, just trade them up and send them to Worn Wear in exchange for store credit on your next purchase.
16. Urban Renewal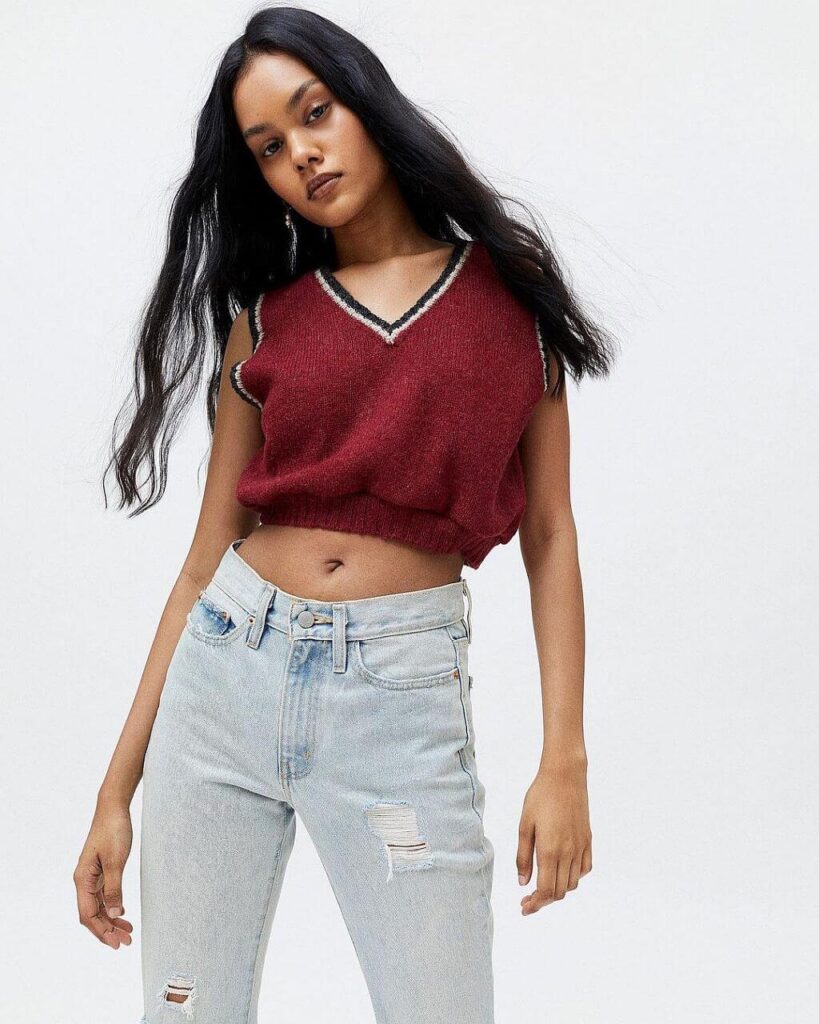 Urban Renewal is an offshoot thrift section of the popular fashion brand Urban Outfitters. This second-hand clothing store offers a handpicked collection of vintage items that have been re-designed and upcycled to fit into more modern silhouettes.
Urban Outfitters' idea behind introducing this section was to give a second life to their pre-owned clothes, which are in pretty fair condition. To add a vintage twist, the brand adds selective old-school designs in this collection that are no longer in production. And the best thing, these pieces are made from responsible materials and are reasonably priced.
Urban Renewal started thrift-selling used clothes back in 1983. Definitely reflects the brand's dedication to upcycling what's already produced. The site is easy-to-navigate, and you can swiftly search for specific items by adding filters as per your requirements.
17. Maeven Vintage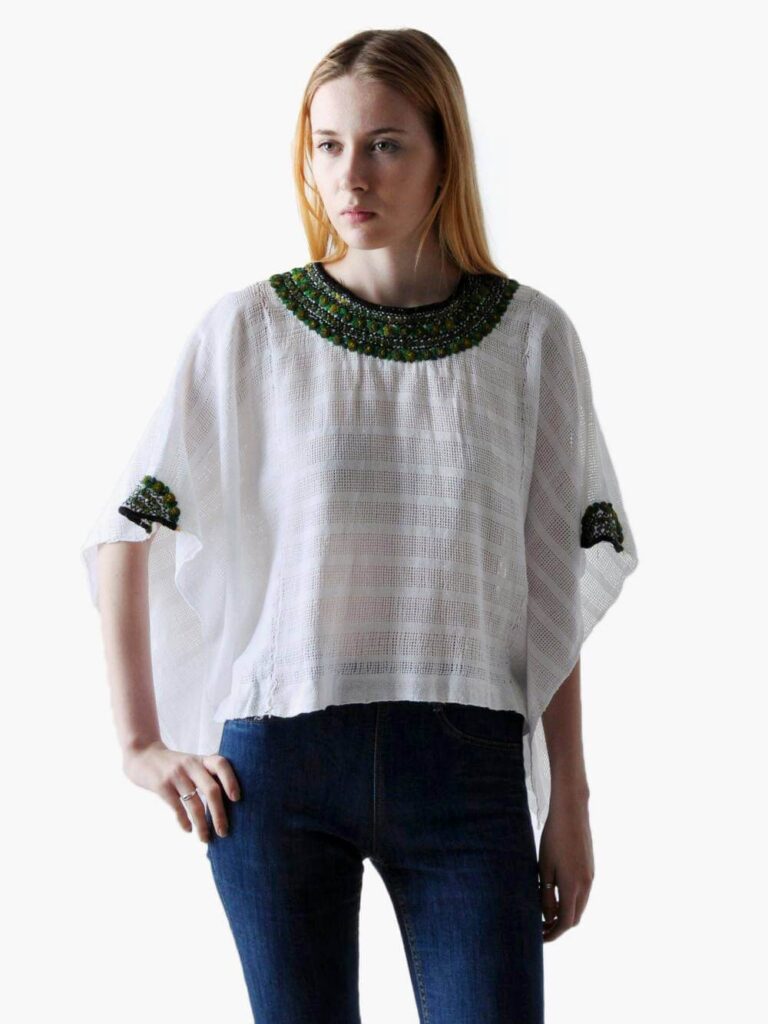 In the heart of Brooklyn, Maeven Vintage operates as one of the most refined yet affordable online thrift stores under Etsy. Its collection specializes in the 60s chic to 90s bold and includes everything from secondhand clothing and shoes to accessories.
Maeven Vintage was founded by Amy Lee to showcase her passion for vintage clothing and artistic refurbishment. The founder was also honored by Refinery29 as a vintage industry insider. With a bevy of eye-catching stuff to offer, you might even stumble upon some antique pieces from the 20s and 30s. Because if we're talking Maeven Vintage, you never know what you might unearth.
But again, before you order, double-check the product description, the period of origin, label, measured size, fabric, and of course, a detailed description of the item's condition.
18. MAW Supply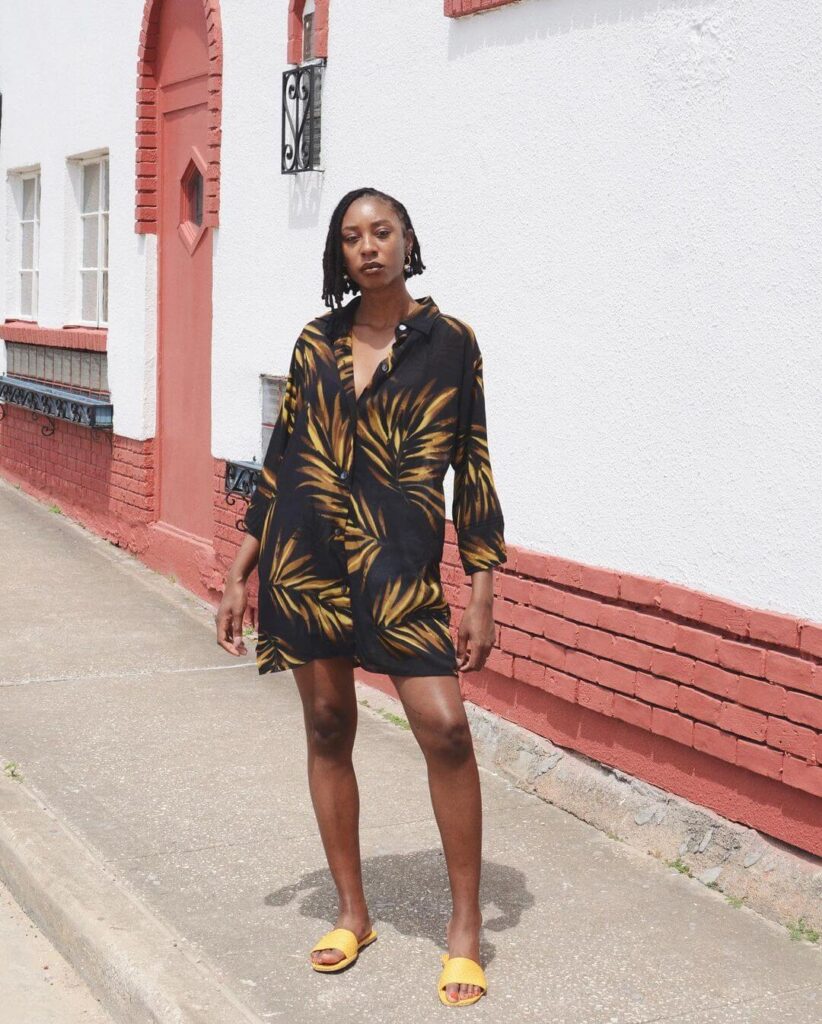 Cut to the chase; MAW stands short for Man and Woman. Founded by Norman and Rachelle Clark in 2012, this cheap online thrift store is another Etsy seller. From retro print button-downs and Y2K pieces for men to abstract printed tops and vintage skirts for women, their funky collection will undeniably take you a few decades back.
Be the talk of every party you turn up to dressed in MAW Supply's retro pieces. We assure you this black-owned brand's cool clothes have a different vibe altogether.
With handpicked unique designs at reasonable prices, it's no wonder that MAW Supply has been featured in Harper's Bazaar and Refinery29. Based in Houston, Texas, the thrift store has been thriving for the past 10 years.
19. Flyp
Intending to help people achieve "Less clutter & More empowerment," Flyp started as an online reselling platform that connects people (who want to sell pre-owned clothes) with professional resellers.
A brainchild of James Kawas—a resale entrepreneur, Flyp was brought to life when the founder realized people have more clothes than they actually wear— all thanks to fast fashion. And a simplistic resale platform would encourage them to give these used clothes a second life.
Although reselling used clothing can be a huge pain, but Flyp's automation is designed to make 'buying selling' effortless. Like, declutter your closet and cash in from unused garments with minimal effort. Who wouldn't want that? However, before you sell out, make sure the pre-owned items are branded and in good condition.
20. Persephone Vintage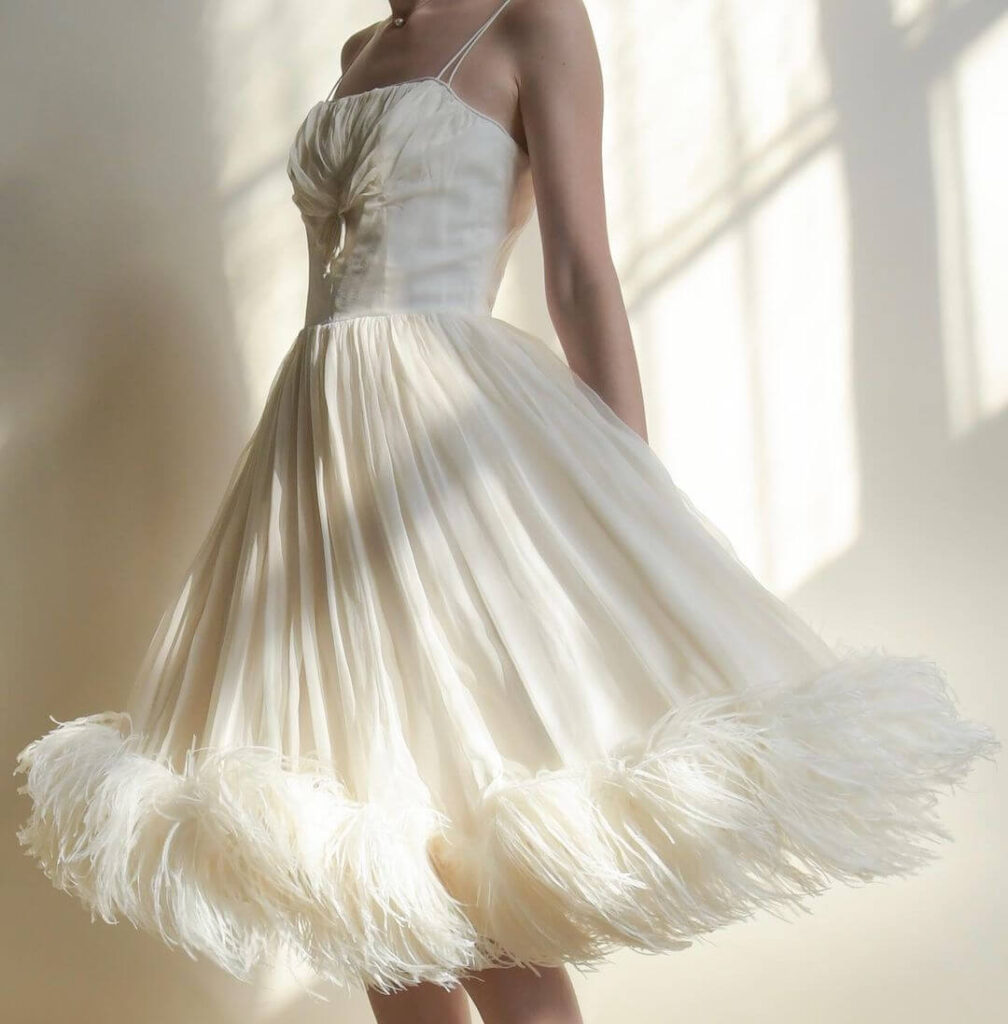 Persephone Vintage is yet another Etsy seller that had to make it as one of our best online thrift shop recommendations. Its collection of unique pre-loved clothing includes dresses, tops, coats, skirts, and everything girly. Too good to be true and oh-so-enchanting curated modern picks are what this online thrift space has in store for you at steal deals.
Got a wedding or special event to attend? Please don't bother to fit in when you can stand out with their one-of-a-kind vintage dreamy dresses without the excess impulse of fast fashion shopping.
With thousands of satisfied customers and 5-star reviews, Persephone Vintage's highlight is they provide comprehensive measurements, ensuring you always get the perfect fit.
21. Menswear Market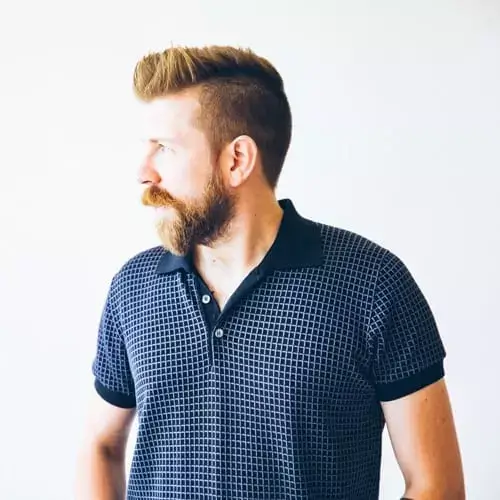 Last but definitely not the least, Make way for Menswear Market. An online consignment shop for handsome hunks with refined and high-quality taste. This men's-only online thrift shop operates by partnering with suppliers across the United States to bring to you a curated collection of pre-loved luxury clothing, shoes, and accessories.
Ideal for business attires, professional looks, and elevated menswear, they have a more personal approach and amazing customer assistance. While the price point might be more on the higher side, you're still in for a good bargain for all that the Menswear Market has to offer. Trust us on this because they only accept items in new-like conditions with no alterations and minimal blemishes, making the items look fresh and classy.
Conclusion
See! With such excellent online thrift stores available, who told you thrift shopping is going to feel all grungy? The above-mentioned online thrift shops are doing a remarkable job of making thrifting a no-fuss experience. Remember! Secondhand clothes are our second chance to save Mother Earth just as slow, sustainable fashion is. Now, it is up to us to make conscious efforts and give the fashion industry a much-needed makeover by creating a more circular system where pre-loved becomes the new norm.
And for special occasions, consider rental services, as they are another great option to steer clear of fast fashion while being easy on the pocket and the planet.