Disclosure:
Our editors handpick top-rated brands, vetted through our strict ratings. Purchases via our links may earn us a commission.
Learn more
As sustainable buffs, shopping for quality streetwear that doesn't look cheap, dingy, and wild might be a real task. Because most hipster type of clothing is exactly that! Too striking and low-quality to be worn for endless times! But slow fashion casual wear sustainable brand Afends is here to set your streetwear game right. In this feature, we are going to examine whether Afends is ethical too.
With consciously designed apparel, Afends' fan following is rising by the minute. And the brand has an informed approach toward every operation. So yes, Afends is sustainable. It does use responsible materials in its products and has incorporated other eco-friendly practices to reduce CO2 emissions. But what about the people who make these clothes? Are they fairly compensated and looked after? Scroll through to know more.
What is Afends?
Afends is an alternative sustainable fashion brand leading the way with Organic Hemp fashion. Its streetwear collection is steeped in Australia's surf and skate culture, designed with timelessness and functionality in mind. Committed to sustainability, this label is here to revolutionize the fashion world with the amazing benefits of hemp over other natural materials.
It strongly believes that as part of the fashion industry, it is vital for every brand to come up with a sustainable forefront. Driven by sustainability and bound by cultivating change, Afends' message to fast fashion is—"Sustainability through innovation, action and positive change. Be defined by what you create, not what you destroy."
Its entire collection screams hipster and punk. While this label is a boon for our sustainable cool folks, a lot of its designs would actually work for everyone in for some minimalist yet lively prints. Plus, the pieces are fairly priced for the quality of clothing you receive. Afends also has seven concept stores located across Australia.
When Was Afends Founded?
Afends was founded in 2006 by Declan Wise & Jonathan Salfield in Byron Bay, a coastal town in Australia. The brand emerged from the back of a screen printing business which was initially created to print band merchandise for hardcore bands.
The goal behind starting Afends was to showcase Australia's surf-core and skate culture. However, as years passed by and the brand became popular, it really meant more to be portrayed as a living and breathing company that is rooted in the well-being of the environment. The founders were focused on a sustainable approach, and their label advocates for—Single Use Plastic Awareness, Afends For Equality, and The Hemp Revolution.
In recent developments, Afends has purchased 100 acres of farmland to build its very own hemp cultivation and processing facility. The aim is to become a sustainable brand that operates end-to-end. In 2021, Afends generated a revenue of $197,000.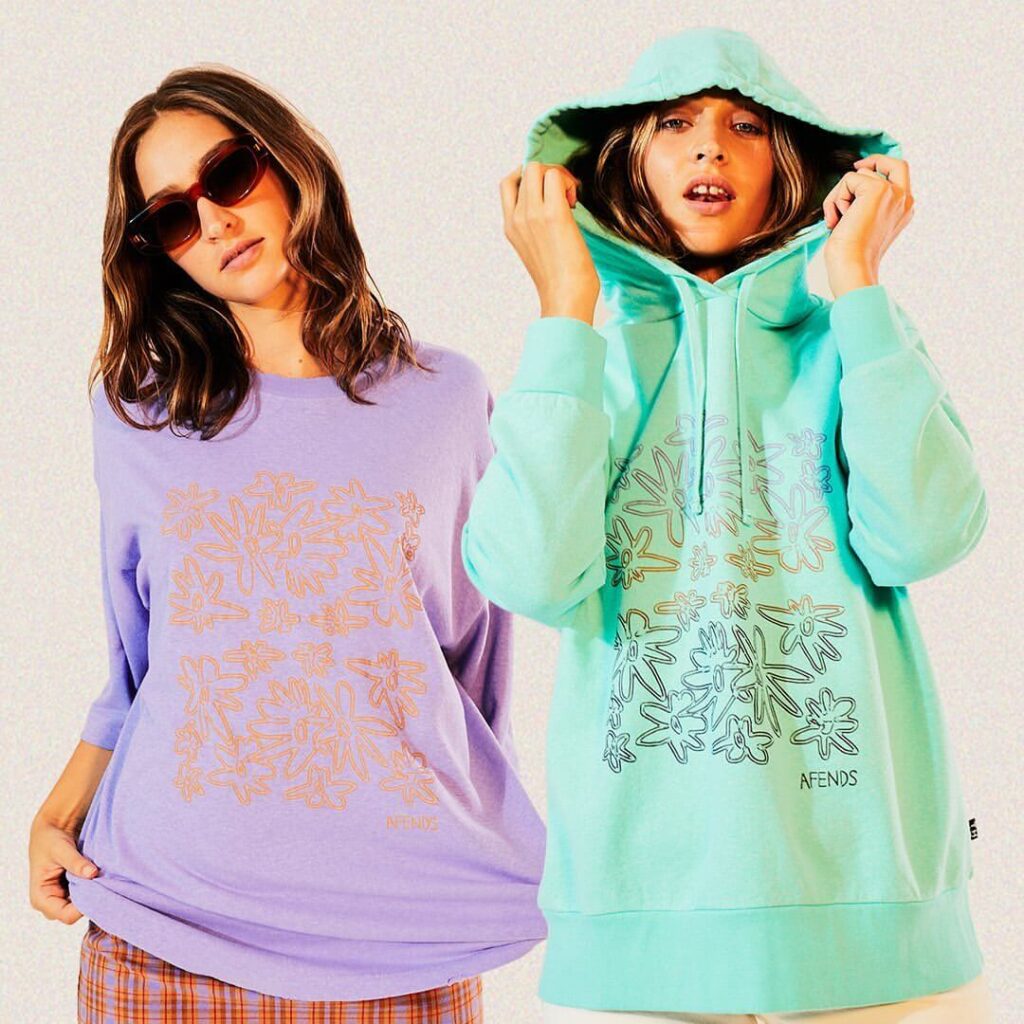 Where is Afends Located?
Afends is headquartered at 2-6 Lawson St, Byron Bay, New South Wales, 2481, Australia.
Afends designs its products in its in-house studio in Australia. However, production takes place in factories located in China. While some of these factories are certified members of prominent fair trade organizations, others only claim to be ethical without any concrete evidence.
Where Does Afends Ship From?
Afends products are shipped from its warehouse in Byron Bay. All Australia-based orders are dispatched within 1-2 business days. New Zealand, Singapore, Hong Kong, and Israel orders take 2-5 business days to be shipped, and for the rest of the world, dispatch time since the order placed will be about 12 days.
However, Afends doesn't deliver to Russia, Ukraine, Indonesia, and some other countries. Product packaging is 100% recyclable or biodegradable, contributing to a zero-waste initiative.
Is Afends Ethical?
Afends ethical journey has started on the right path, but it is yet to be completely ethical. Because while the brand strives to ensure fair trade standards in its entire supply chain, there is no concrete evidence regarding the actual implementation of ethical practices by its partner factories in China. However, as per claims, the work culture of its Australia base is great.
Does Afends Use Child Labor?
No. Afends is on the path of sustainability and ethical practices, so there's no chance that it will engage in child labor, which is considered the most sensitive of all human rights exploitations. To maintain transparency, Afends has published a complete list of all its partner factories. And while the brand is yet to create a Code of Conduct for its suppliers, most of them are either certified or audited by recognized international bodies.
All Afends' production units are located in China, which tops the list of countries with an extreme risk of labor abuse. The company is committed to creating and developing long-lasting partnerships with facilities that share its vision for transparency, accountability, and sustainability. However, while intentions are conscious, Afends does not have a Code of Conduct designed in reference to the fair trade standards by recognized bodies.
For starters, its Hemp & Eco Fibers partner factory is a certified Fair Wear Foundation member and follows EcoCert Organic Content Standards and Global Organic Textile Standards. The Amfori BSCI audits its Denim, Twill, Corduroy, and Accessories factories. But that's all; so far, the good news ends there. Because with Chinese factories at work, a brand has to dive deep to ensure things are operating at a humane level, and the signing of a Code of Conduct plays a major role here.
There are quite a few loopholes in its supply chain, but Afends is dedicated to treating workers with dignity, so it can be expected that things will soon take a positive turn and Afends will always stay out of the list of brands that use sweatshops. After all, you can't deny that the brand has published a list of its partner factories, and the team visits these facilities over four times a year to keep a check.
Afends's Animal Welfare Policies
Afends' animal welfare policies are satisfactory. The brand does not use fur, down, angora, exotic animal skin, or animal hair. Some of its products are made using responsibly sourced leather and wool certified by the Responsible Wool Standard.
Is Afends Sustainable?
Yes, Afends is sustainable. Driven by a passion for sustainability, this brand aims to be a role model by creating hip clothes without harming the planet. The Australian brand's product line is primarily made up of Hemp, inspired by this fabric's incredible eco-friendly qualities. In fact, Afends is so high on Hemp that it has researched the material for years and years and is aiming to bring in a "Hemp Revolution" in the fashion industry.
A medium proportion of other green materials like certified organic cotton, Tencel, and recycled polyester also works as the base for a section of its products. All these raw materials not only consume minimal water but also limit the amount of chemical processing and wastewater generation.
In addition, to reduce its carbon footprint, renewable energy is used in its supply chain, and all of Afends' inbound production shipments are now carbon neutral. Plus, let's not forget its recyclable packaging, along with efforts to encourage consumers to re-cycle and re-use clothes.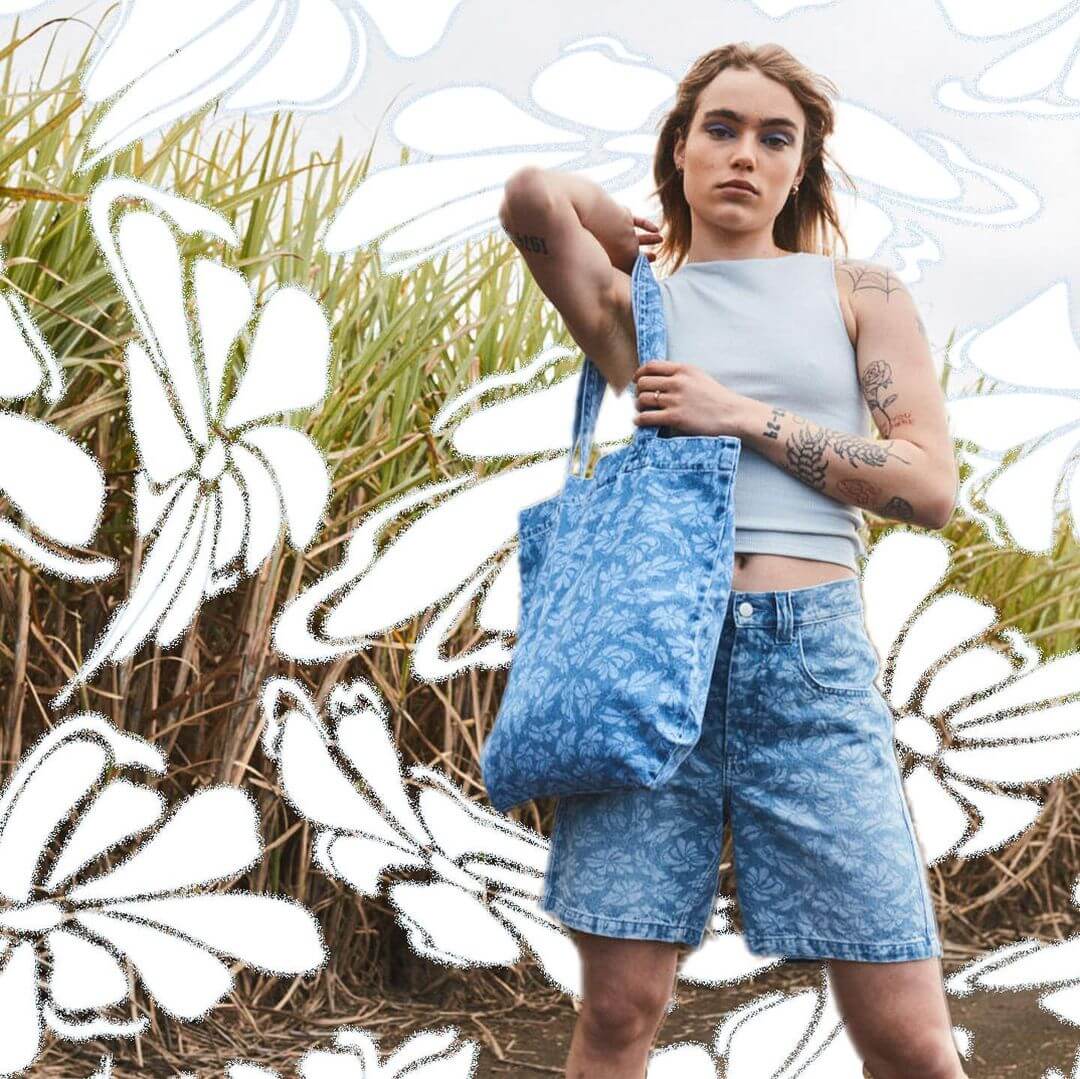 Is Afends Fast Fashion?
No, Afends is not fast fashion. In fact, this brand is here to disrupt the fast fashion concept by creating styles that will last you a long time. Its clothes are basically everyday essentials, consciously designed in timeless surf-inspired prints and made using high-quality, buttery soft, yet super strong fabrics. And once you get accustomed to these materials, trust me, there's no turning back.
Afends strongly believes that the fast fashion industry needs to divert itself from making disposable styles and ditch the toxicity it is causing to the people and the planet.
Is Afends Legit?
Yes, Afends is legit. Customers are loving this brand for delivering the quality products that it promises. However, there were quite a bunch of unsatisfied consumers complaining about the wrong size guide, refund policies, and poor customer service.
So, Afends, if you're listening, maybe spare the fuss by fixing these issues! Because many sustainable consumers are rooting for you.
Some of the Best Sustainable Brands Similar to Afends
Afends is definitely hitting goals, but when it comes to sustainable fashion, it is always a good idea to encourage more and more eco-friendly brands to keep up with the responsible work. Plant Faced Clothing, Clothing The Gaps, and CHNGE are some other eco-friendly streetwear brands that you should definitely check out.
1. Clothing The Gaps
Clothing The Gaps is a dynamic fashion label that honors the Aboriginal and Torres Strait Islander people across the country. Based in Victoria, Australia, this brand is managed by health professionals who celebrate the Aboriginal people. Certified as BCorp, its clothing range feels like a different vibe because investing in Clothing The Gaps pieces not only helps the environment but also benefits a social cause. For all its efforts, this brand has received multiple awards from the Australian Government.
2. Plant Faced Clothing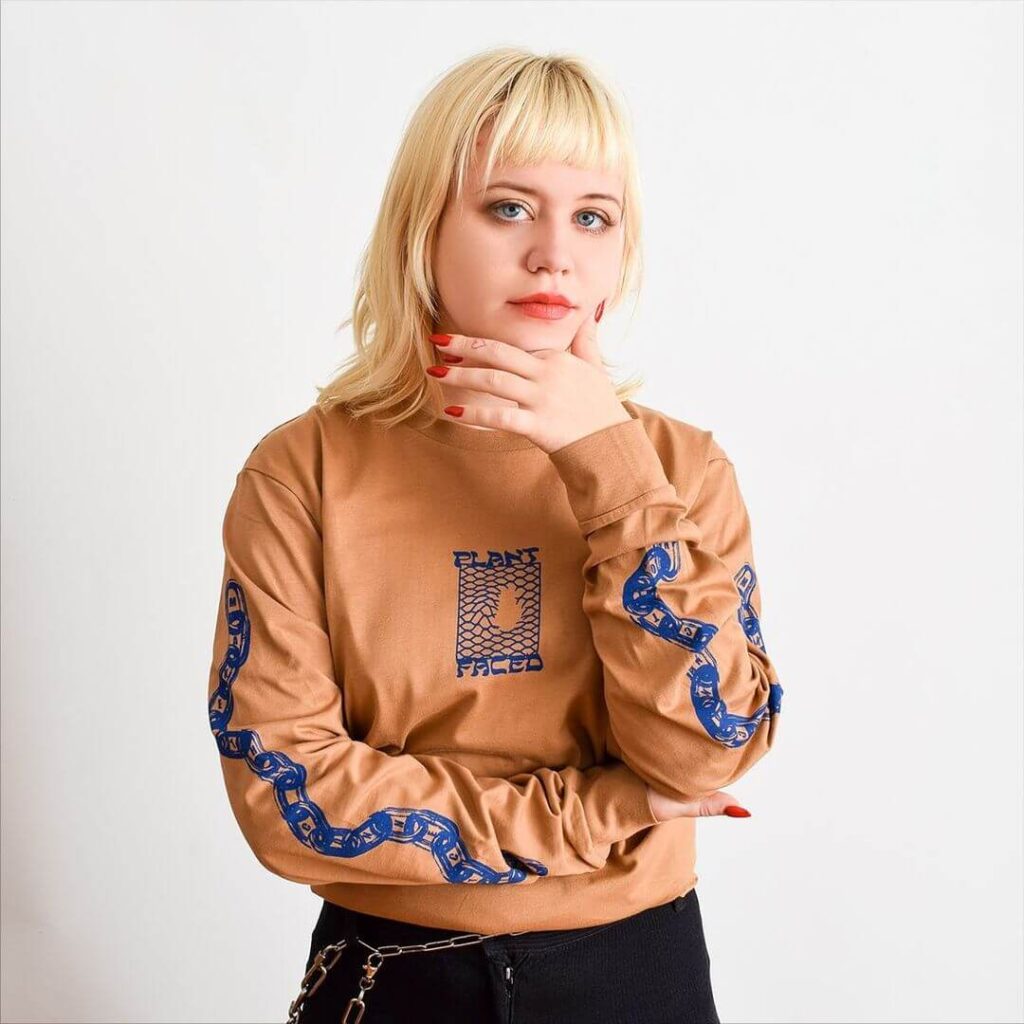 A streetwear brand without the use of sweatshops— Presenting Plant Faced Clothing. The cruelty-free vegan label brings to you ethically made supreme quality clothing designed to portray powerful messages. The UK-based brand uses responsibly sourced organic materials in its products and produces them in ethical factories where workers earn a respectable livelihood. For being fearless in protecting the Earth, Plant Faced Clothing has been featured in The Guardian, Cosmopolitan Marie Claire, and many more.
3. CHNGE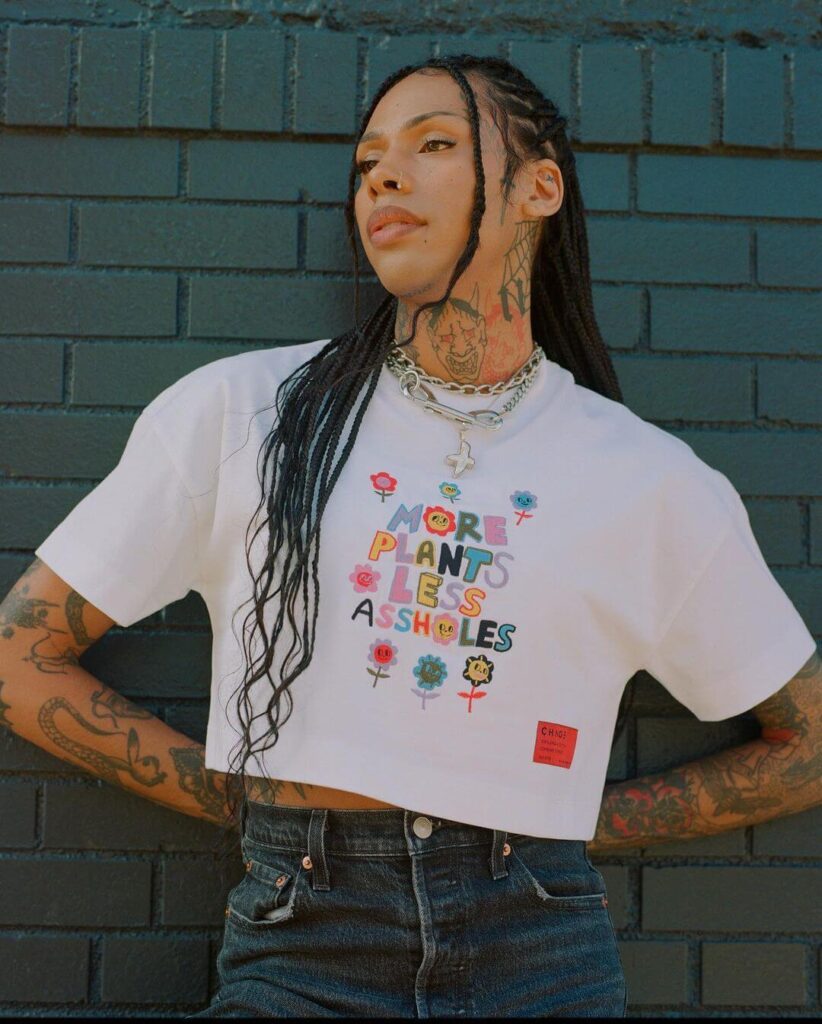 CNHGE is another sustainable streetwear brand with a huge fan following, and why not! I mean, look at their collection, categorized under real social problems like Mental Health Awareness, Reproductive Rights, Zero Waste, and so much more. These garments are enough to speak volumes as you just keep your quiet and stroll away. Definitely something! Plus, the brand is certified as Climate Neutral and Fair Trade production.
Final Thoughts…
The Byron Bay-based streetwear label Afends has not let me down. It surely understands the horrors that the fast fashion industry has invoked on the planet, turning the whole climate system upside down. And to be more responsible, Afends has sustainability engraved to its core, encouraging other brands to follow suit.
Hemp is indeed a superhero of sustainable fabrics. And rooting for hemp as its core fabric, Afends' is on the right track. While it does need to work on being more transparent and conscious about ethical practices, efforts are everything. All it needs is a slight push from conscious consumers like you.