Disclosure:
Our editors handpick top-rated brands, vetted through our strict ratings. Purchases via our links may earn us a commission.
Learn more
Temu has become the most downloaded shopping app in the US in just about a matter of months. With volumes of orders being placed daily, the company has surpassed giants like Shein, Amazon and Walmart with massive sales. It was just last September when the etailer was launched, and its website traffic has already shot from 5.1 million to 70.1 million U.S. visitors in February 2023. But with overnight success, comes a fair share of suspicions and an undercurrent of potential missteps. Apart from questions on the brand being ethical or not, the Chinese shopping app has come under the radar for stealing consumer information, among other allegations. Hang on till the end because the Temu controversy explained by our in-depth research, will solve all your queries!
The Rise of Temu as a Fast Fashion Brand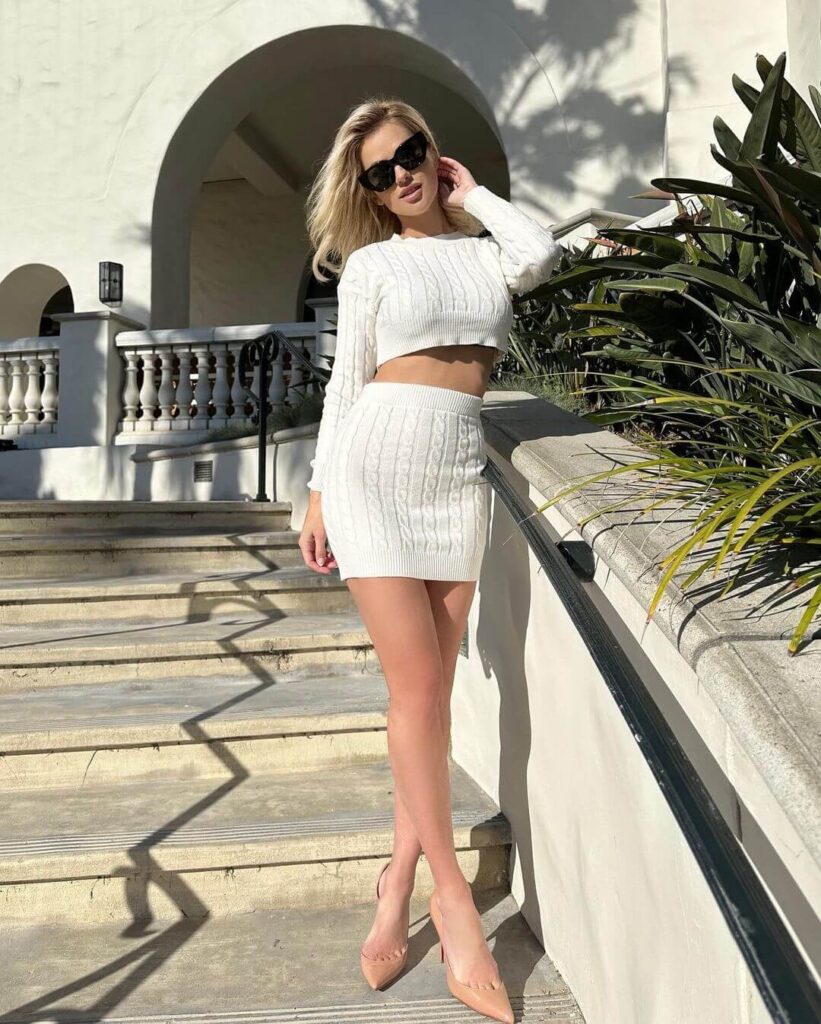 The Chinese e-commerce platform Temu has emerged as a one-stop shopping destination that knows no boundaries. It's that place where the wildest shopping dreams of consumers come true, with products available at dirt-cheap prices. Like, Literally! No wonder it sticks to its motto "shop like a billionaire" motto. From car accessories, trendy clothing and gadgets to homewares, power tools and pet supplies— this marketplace is brimming with an inexhaustible range of items.
Temu was launched in late 2022, but within a short period, its growth skyrocketed, dominating the charts of the iOS App Store and Google Play Store's shopping categories. The reason behind this sudden success is its enticing ads promoting products at irresistible prices that seem too good to be true. Consumers can buy products that have staggering discounts of up to 80% off retail prices.
So what truly sets Temu apart from the rest of the shopping websites is its unbeatable affordability and well-planned flashy marketing. With jaw-dropping deals like necklaces for as little as $1, sunglasses for a mere $2, and humidifiers at $3, they have everything and some more, to give consumers an unforgettable shopping experience. In fact, anything you can fathom is waiting to be discovered at this spot for less than $25. Can you believe that?
Since its emergence, Temu has been compared to popular sites like Shein, Wish, and AliExpress. But honestly, this retailer stands on its own, carving its unique niche in the digital realm. According to The Washington Post, Juozas Kaziukėnas, the founder of the e-commerce research firm Marketplace Pulse said, "Temu and Shein are disrupting the boring U.S. e-commerce market more than anyone else".
However, while Shein excels in fast fashion clothing, Temu's product portfolio is more similar to Amazon, where a huge variety of merchandise is available. This brand that no one had even heard of a few months back, has become the #1 downloaded shopping app in the US, outperforming players like Shein.
Overview of Temu's Success and Marketing Plan
Temu is the US offshoot of renowned Chinese e-commerce giant Pinduoduo Inc., which has been successfully serving the Chinese market since 2015. In February 2023, Pinduoduo Inc. changed its name to PDD Holdings in a special resolution, and even moved some of its principal offices from Shanghai, China, to Dublin, Ireland. The organization owns a vast network of Chinese manufacturers and retailers to efficiently run its operations.
Pinduoduo excelled in China, offering heavily discounted products directly from vendors to budget-conscious consumers. In order to appeal to the American audience, it launched Temu and established its HQ in downtown Boston. Just like Pinduoduo, Temu allows China-based retailers to sell and ship goods directly to customers, cutting out the need of warehouses or middlemen.
Temu's initial triumph can be attributed to its aggressive marketing campaigns across social media platforms focusing on app downloads. Notably, the company aired a commercial during Super Bowl LVII, which according to Statista, costed around $14 million. But all the advertisement efforts paid off, leading to a remarkable 45% surge in downloads and a 20% increase in daily active users on the Super Bowl day compared to the previous day.
Reacting to this, Marketplace Pulse's Juozas Kaziukėnas commented, "I believe it's driven almost exclusively by ads because I'm seeing relatively no mentions of Temu on social media. That makes me believe that there's very little organic recognition of the brand yet." In fact, as per Meta, Temu has run more than 1,000 ads on Facebook since September, with posts in both English and Chinese.
In addition to offering merchandise at unbelievable bargain prices, its strategic approach of incentivizing users to promote the app on their social handles encouraged sign-up, garnering its popularity. The addictive referral campaign's message was— users can earn credits by persuading others to join, and get free products without sharing their credit card information. The brand portrays this advertisement as a way for communities to maximize their savings through their slogan "Team Up, Price Down."
Does Temu Really Steal Your Information?
E-commerce apps gather information from you when you sign up and access their homepage. This includes details like your location, address, device ID, search history, payment info, and contacts. Certain apps utilize this data to track your activities across various platforms and analyze your performance to deliver targeted advertisements. The extent to which this data is linked to your identity varies depending on the specific app. However, lately, people have become more concerned about data storage practices, particularly when it comes to Chinese apps.
Temu Controversy Explained
Temu was accused of stealing consumer data and utilizing this information to monitor user's activities across various apps and websites, in order to expertly target them with its advertisements. The company faced these allegations from the US government due to concerns about potential data risks after Google suspended its sister site, Pinduoduo, for malware issues. The investigation revealed that the malware allowed the site to bypass security permissions, granting it access to view user activities on other apps and private messages. However, according to CNBC, analysts view Temu as a lesser threat, as the risks associated with Pinduoduo were specifically aimed at Chinese users. Kevin Reed, the chief information security officer at cybersecurity firm Acronis, said, "Temu is not as aggressive as Pinduoduo, that is requesting all kinds of privileges."
On the other hand, Montana's governor, Greg Gianforte, accused Temu of its connections to foreign adversaries and subsequently banned the widely-used shopping app on government-issued devices within the state. Furthermore, the US House Select Committee on the Chinese Communist Party released a report highlighting Temu's failure to ensure that products on the platform comply with the Uyghur Forced Labor Act. These developments have drawn attention to the app's operations and raised questions about its adherence to labor and human rights standards.
Fred Nerenberg, a senior cybersecurity consultant at a Canadian security firm, cautions people against getting chasing flashy online discount ads by ignoring privacy concerns. He said, "Just because you're being offered a cheaper product doesn't necessarily mean that you are getting the better end of the deal". Nerenberg further added, "Keep in mind where you are forfeiting your data to. How is that data going to be used, and if it's against your risk profile, then why are you using it anyway?"
It's important to note that apps can collect and store your data with minimal restrictions since U.S. citizens' user data lacks comprehensive federal protection under a single law. Consequently, data collection remains largely unregulated across most states.
Due to the absence of federal regulations for American user data, there is a possibility that Temu could access your credit history. With the limited protection available, it falls upon consumers to decide the extent to which they are willing to share their data and choose which platforms they trust with it.
Examining Temu's Privacy Policies and Practices
Temu's privacy policies and terms of service cover a broad array of users' personal information, including contact data, demographic information, transactional data, marketing data, government-issued identification numbers, social media handles, payment information, and more. The retailer claims to use these data to improve their customers' shopping experiences and safeguard the information from malware. But the real concern is, as an e-commerce platform, does it really need such in-depth personal details of its users? Because obviously, the nature and extent of data collected by the site are enough to raise eyebrows.
Here, it is worth mentioning that The U.S.-China Economics and Security Revision Commission (USCC) issued a report expressing concerns about the company's Chinese ownership and its potential implications for cybersecurity, data privacy, and national security.
Temu's Response and Actions Taken
In light of the recent user security speculations, Temu has been approached by various media channels to prove its stance. However, the Chinese company is yet to address these concerns.
Temu Reviews
Temu is rated at 3.5 stars on Trustpilot. According to the reviews, many consumers are happy about the fact that this brand offers free shipping and all sorts of cute and unique merchandises at super-cheap prices compared to other popular shopping platforms like Amazon or Target. However, a good number of consumers are dissatisfied with its customer service, refund policies, receiving broken or wrong orders, and so on.
Is Temu Really Safe?
It is hard to comment on Temu's safety. The reason being, an increasing number of influencers are accusing the app of running a shady operation. They are claiming that it does everything from stealing identities to delivering products that look totally different from what you ordered, and sometimes not delivering them at all.
It's worth noting that Temu doesn't have the stamp of approval from the Better Business Bureau (BBB) and has an average rating of just 2.5 stars. Recent complaints on the BBB website mostly revolve around missing deliveries, or packages received after months of placing the order.
Another concerning aspect is Temu's data collection practices and its origins in China. Some even argue that the app functions more like spyware than an online shopping platform. While data collection is standard for many online shopping apps, the troubling factor here is the possibility of numerous bank reports or credit card information being sold or leaked after using Temu. Shoppers have already taken to social media to caution others about unfamiliar charges or unauthorized withdrawals.
User Education and Best Practices to be Followed for Data Privacy
If you're using Temu or any other Chinese shopping apps, it's important to take precautionary measures to protect your privacy. While the best thing you can do is to stay away from them completely, you can also implement some measures that can help you safeguard your personal information:
Familiarize yourself with the app's privacy policy to know how your data will be collected, used, and shared. Pay attention to any clauses related to third-party sharing or data transfers.
Be mindful of the permissions you grant the app during installation. Avoid granting unnecessary access to your phone's features, such as location, contacts, calendars, photo albums, and social media accounts.
Be cautious about sharing unnecessary personal information during the registration or checkout process. Only provide the essential details required for the transaction.
Use a strong and unique password for your account to prevent unauthorized access. Also, avoid reusing passwords across multiple platforms.
Enable two-factor authentication (2FA) whenever possible, as it provides an extra layer of security by requiring a second verification step, usually through a code sent to your mobile device.
Read reviews and do your research before making a purchase on the app. Check for complaints about faulty or damaged products, abysmal quality of service, and unfulfilled orders.
Avoid sharing sensitive information such as your credit card details, government-issued ids, or social security number on the app.
Consider using a virtual private network (VPN) to encrypt your internet traffic and protect your online activities from being monitored.
Always keep your device's operating system and security software up to date to prevent vulnerabilities from being exploited.
Last but not the least, shop from reputable and trusted websites that have a good track record for protecting customer data.
Final Thoughts…
Temu's sudden rise to unimaginable success solely depends on its crazy marketing tactics and, of course, that impossibly low-priced broad range of products. Since its rollout last year in September, the app has been downloaded 24 million times, shelving up over 11 million active users per month. But the Chinese company has been under strict watch over concerns regarding consumer privacy and data security issues.
While it mentions that this approach is focused towards providing consumers with better e-commerce services, it's dicey to contemplate the requirement of vast amounts of user information in the first place. Plus, it has acquired a negative reputation among customers for undelivered packages, hidden charges, wrong orders, and poor customer service,
It is important to draw attention to the fact that the extensive influence of Chinese shopping sites that are mastering the availability of the cheapest yet trendiest products has given rise to the exploitation of users' privacy issues. So it's only responsible for us as conscious individuals to not get trapped by low-cost deals and trade in our personal details, especially at such e-commerce platforms. Because there's no telling to what extent this data might get compromised. Stay Safe!
FAQs
Is Temu owned by Shein?
No, Temu is not owned by Shein. It is owned by the parent company PDD Holdings.
Why is Temu so cheap?
China is the hub for low-cost production. As a Chinese shopping app, Temu works on a D2C business model backed by a strong supply chain network in the country. Its vendors directly send products to consumers cutting out the need for fulfilment centres and mediators, keeping the prices super-affordable. Besides, for now, the company is more focused on capturing market share, which will prove beneficial in the long run.
Why does Temu give free stuff?
At Temu, prices are already low, but the twist is some new customers are getting everything for free. That's because its social media campaign rewards users with credit for each person they convince to join. This means some lucky folks have earned so much credit that they're getting free stuff.
Does Temu track you?
Yes, Temu acquires enough consumer data on every sign-up that it can easily track you and your activities.
Is Temu a legitimate business?
Yes, Temu is a legitimate business. However, there has been a stream of complaints from dissatisfied consumers who have called out the site for its cheap quality products, delayed deliveries, and so on.
Is Temu a spy app?
No, Temu is not a spy app. It is a Chinese shopping app.
Is Temu clothing safe?
Temu basically racks up low-quality fast fashion clothes that are usually made from harmful synthetic materials. So there's every chance that its garments turn out to be toxic for your skin.