Disclosure:
Our editors handpick top-rated brands, vetted through our strict ratings. Purchases via our links may earn us a commission.
Learn more
Winter is Here! And as the temperature takes a dip, it's time to slip into those fuzzy sweaters, cushy jumpers, and warm coats. But do you struggle to dress up in winterwear that makes you feel stylish, cozy, and compassionate, at the same time? Do you admire the Parisian winter looks, but don't know how to achieve them? Fear not! Because what you need right now is a sustainable and cruelty-free winter capsule wardrobe.
Creating a capsule wardrobe for winter is a great way to practice eco-friendly fashion. By curating a limited number of versatile and high-quality pieces, you have the advantage of countless outfit options while reducing waste. However, winter clothes are mostly made of different animal-derived textile categories, like wool (sheep, merino, alpaca), cashmere, leather, and down. The horrors of the animal industry supplying to fashion houses are not unknown, and it's important not to put your money into it.
But all of that (and more) will be taken care of in today's feature, where we'll explore the essentials of a sustainable winter capsule wardrobe. Whether you're a regular office goer, a work-from-home person, or a stay-at-home body— this guide will help you create a stylish and environmentally conscious wardrobe that will last for years to come. Feeling snug and excited? Then let's jump straight in!
Add a header to begin generating the table of contents
28 Piece Winter Capsule Wardrobe
Understanding the Capsule Wardrobe Concept
A capsule wardrobe is an organized collection of thoughtfully picked, versatile clothing items that can be easily interchanged to create countless looks. These pieces are usually crafted in timeless silhouettes and neutral tones that will forever remain in fashion and complement each other perfectly. So, despite having a limited selection of clothes, you will never run out of options because this approach maximizes your outfits by multiple folds.
The motive behind designing a capsule closet is to make dressing up effortless yet stylish in the long run, and incorporate the habit of mindful shopping. With a wardrobe full of select items that suit your style and flatter your curves, all you have to do is just play mix and match. And voilà! You are sorted with polished looks every time.
What's best about a capsule wardrobe is that it is not based on fleeting trends. Instead, it encourages you to indulge in high-quality, long-lasting garments that will make you feel confident and comfortable. Moreover, it profoundly benefits the environment as it helps you to shop responsibly, ultimately saving clothes from ending up in landfills.
Like, what can be more sustainable than shopping according to your personal style and investing in clothes that will last for years? Besides, it saves up a lot of that hard-earned money by restricting impulse shopping. Because with a capsule collection specifically 'made-for-you,' you are assured to look like a fortune without chasing the latest trends.
Designing a Capsule Winter Wardrobe that is both Sustainable and Eco-Friendly
From person to person, every capsule wardrobe is different. The same applies to changing seasons. The capsule pieces you wear in summer will differ drastically from what you wear during winter. So based on your region's climatic condition, your wardrobe will undergo multiple changes throughout the year. For instance, if you live in a place facing four seasons, you'll need to design separate collections to assist you during spring, summer, fall, and winter.
For building a capsule wardrobe for winter, you need to focus on garments that will keep you warm, like a hot chocolate, both outdoors and indoors. Think of a medley of versatile sweaters and some base layering pieces, like a turtleneck. Tailored fleece-lined pants or responsible leather trousers will be your new go-to. You'll also need a dress to attend special events because, remember, the snowy days are part of the holiday season. And, of course, outerwear, to comfortably hover over your heaviest layers, tucking in all the warmth.
Now that you've got the idea, let's start with the real work! 
Let's Audit the Existing Winter Pieces!
Dressing up for the winters isn't new to you, so there's a good chance you already have a couple of favorite sweaters or other cozy items you just can't do without. So start by digging deep into that pile of winterwear. Take a serious look and sort out pieces that you absolutely adore.

Next, picture your lifestyle. For example, are you someone who works remotely and stay indoors most of the time? Or do you have to commute to work every day? Analyzing these factors will be extremely helpful in building a functional closet that you will actually need to stay comfy on cold days.

Now, jot down your preferences. Are you more of a chunky sweater person, or do you like snuggly fits? Remember, the key to building a capsule winter wardrobe is to use what you already have and take note of missing items for your next shopping trip.

Furthermore, if there are pieces in your existing winter collection that you don't like wearing, try formulating some innovative ideas to use them. You always have the option of wearing these pieces indoors, or maybe, you can just cover them up with a classic outerwear while venturing outdoors. That way, they would stay hidden and still remain functional.

If you still want to part ways from these not-so-goody pieces, dispose them responsibly by donating to charities or shelters. This way, you can declutter your winter wardrobe and save clothes from ending up in landfills. Plus, you gift life to the needful by donating some warmth in the harsh season.
Let's Zero-in on The Core Essentials!
Nail your winter looks by adding base layers, sweaters, and outerwear in a combination of neutral and warm shades. Think off-white, beige, tan, camel, rust, maroon, grey, and ofcourse, the good old black and navy blue. With most of your pieces in a neutral palette, the mix-and-match game becomes easy as pie!
Now, based on your lifestyle, decide on a number for each type of clothing item. These numbers must align with your frequency of outings, your laundry cycles, the duration of winter months, and the level of temperature drop in the region you live in.
If you love colors, experiment with your capsule winter wardrobe by adding in some accent shades that brighten your complexion. These colors will work as a highlight, and elevate your overall neutral-colored looks!
Sustainable and cruelty-free fabrics should be your priority. If you shop woolen, go for Responsible Wool Standard, and Woolmark certified merino wool, alpaca wool, regenerative wool, and responsible cashmere. For making leather purchases, try plant-based vegan leather or shop from brands that offer leather sourced from Leather Working Group. Opt for other natural materials for other winter staples.
Let's Go Shopping for Your Winter Wardrobe!
Hey, take it easy! Don't rush yourself into building your capsule wardrobe for winter overnight. To keep up with the purpose of a limited collection of clothing, you've to shop mindfully. You already know the 'mains' of designing a capsule winter closet that represents your personal style. All you need to do now is pick basic staples first that are versatile and can be paired with almost everything. 

From region to region, winter capsule wardrobes will differ. But essential winterwear that will work perfectly for any capsule wardrobe are neutral-colored base knit wears, warm fleece or leather pants, one or two pairs of jeans, 2-3 cardigans for layering, a black dress, a blazer, and a wool coat. These pieces can be easily swapped and dressed up or down. 

Now, that your layers are sorted, let's talk shoes and other accessories! A pair of sneakers, chelsea boots, and long black boots to keep your feet warm. And you'll love a cashmere shawl, or a woolen scarf to wrap in the coziness. Oh! Don't forget the beanie. And that's it! You're ready to win over the winters.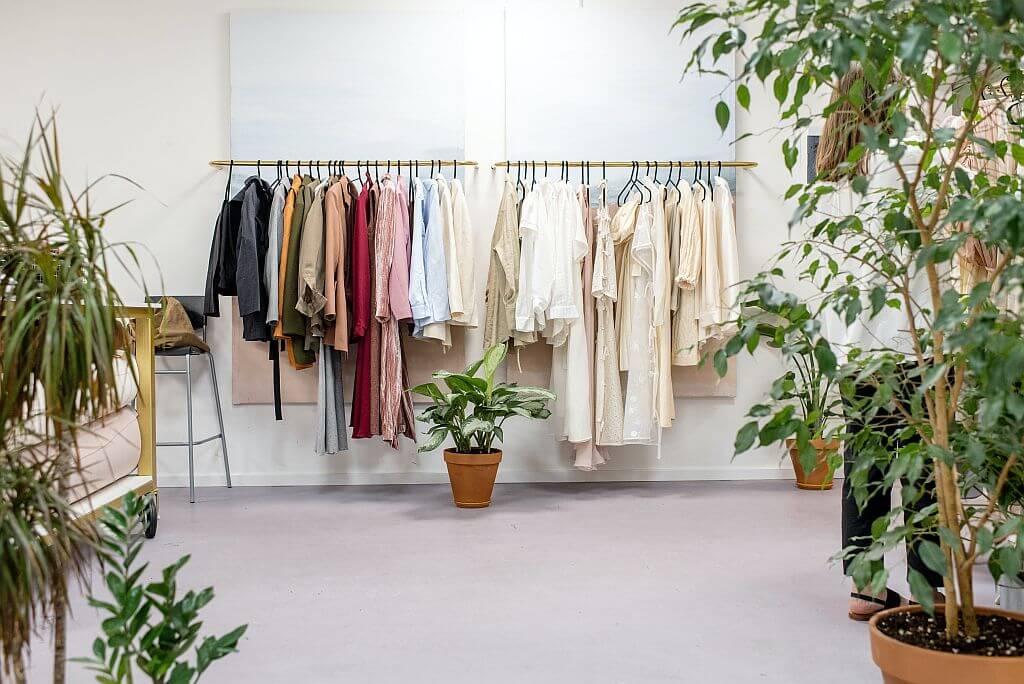 Example of a 28 piece Winter Capsule Wardrobe
A lot of effort and conscious thinking goes into building a capsule winter wardrobe. What works for others might not work for you. So decide on your favorite base color from a list of neutral shades and build the collection from there. Analyze your personal style and experiment by adding 2-3 pieces at a time. The goal is to design a capsule closet that eases your winter dressing-up process while keeping you snug and confident for multiple season of winters.
4 Turtlenecks and Long-sleeved Base Layers
These are essential for layering under jackets and sweaters. Look for ones made from warm materials such as wool or flannel. 
Knitted Turtleneck Pullover
Alaania Fitted Turtleneck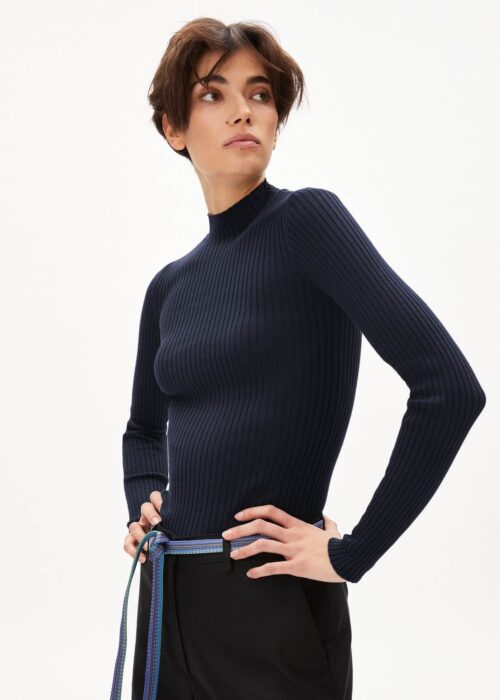 Knitted Turtleneck Pullover
Alaania Fitted Turtleneck
Cozy sweaters are the best to snug in and can be dressed up or down, as they are perfect for layering under jackets or wearing on their own.
Knitted Braid Detail Pullover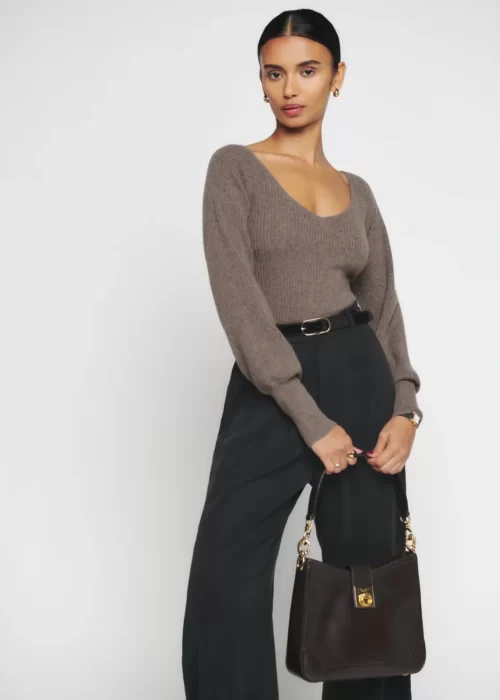 Nothing beats the warmth you get by throwing on a cardigan above your layers. Perfect to lunge around at home or run errands.
A sweater dress or a knit dress can be ideal to get you through date nights or attending special occasions.
Colombe 3/4th Reverie Knit Dress
Outerwear in the form of coats and jackets are a must to tuck in all the coziness while going outdoors in style. It puts together your whole winter look.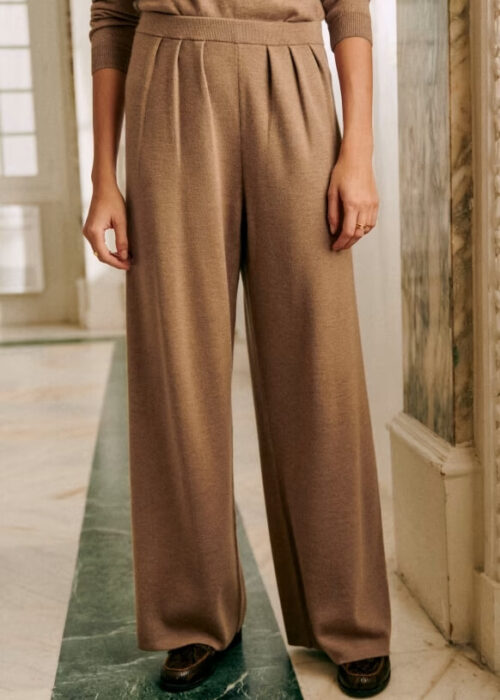 Vinni Alternative Leather Pants
Thermal bottoms like tights, leather pants, and knit trousers would go a long way to keep your legs cozy, preventing the cool air from sinking in.
Jeans are versatile and can be dressed up or down. Look for a darker wash to match multiple outfits.
Cynthia High Rise Straight Jeans
Chelsea Classic High-rise Straight
Scarves add both warmth and style to your winter outfits. You can either go for a soft color that will match every outfit or play with colors to bring a pop of life to your otherwise neutral outfits.
Amawara Alpaca Scarf with Macrame
Umbra Mink Cashmere Scarf


Durable and warm shoes are other winter essentials. Look for a waterproof pair to keep your feet dry in wet weather.
Minotaur Chrome-Free Leather Shoes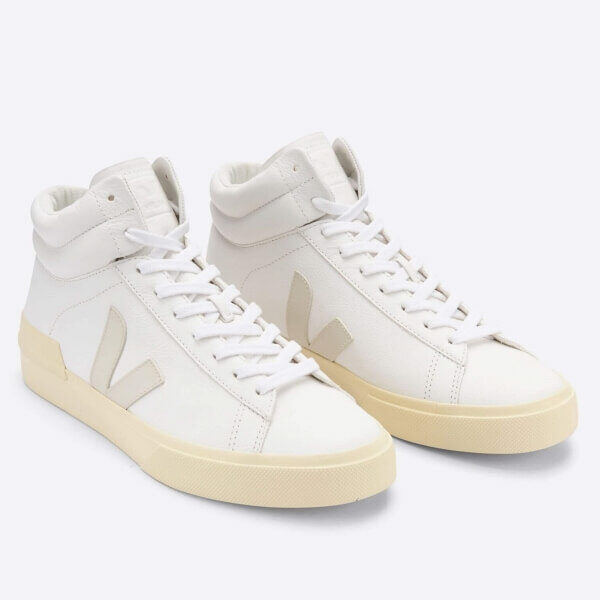 Luxe Smart Chealsea Boots
Warm gloves are must-have accessories for winter. Look for a pair that is both warm and water-resistant to keep your hands dry in wet weather.
Essential Cashmere Gloves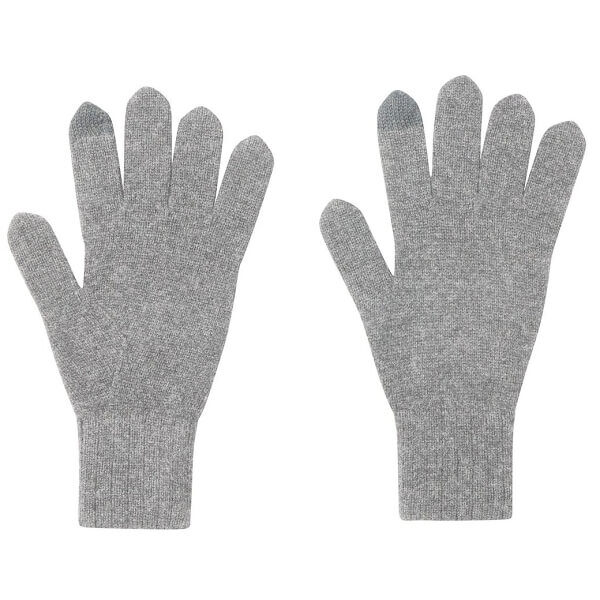 Cashmere Lined Leather Gloves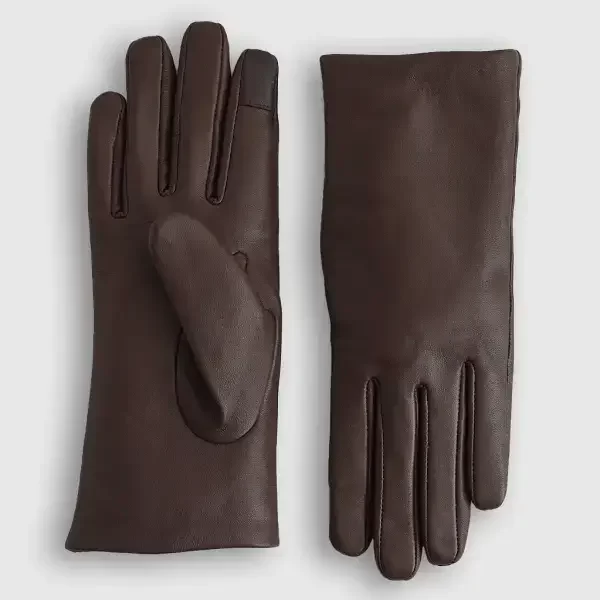 Beanies and berets can keep your head and ears extra snug on chilly days. Look for one made from a warm material such as wool or fleece.
Chunky Cable Knit Merino Wool Beanie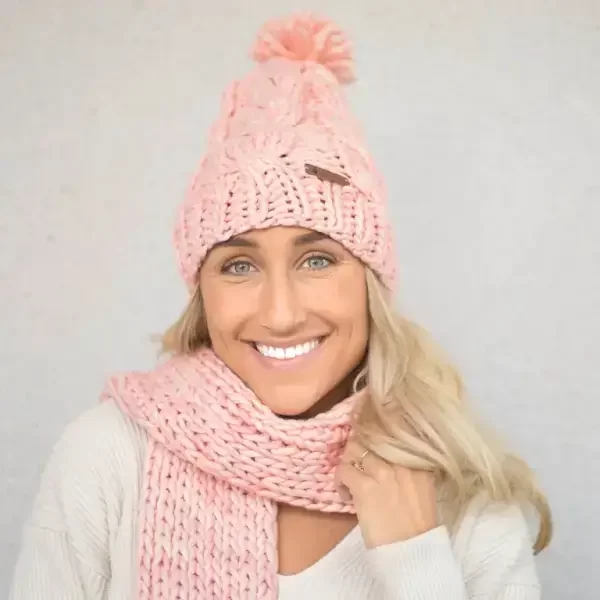 See? That was easy! Right? Who knew building a winter capsule wardrobe could work like magic! And now that you're equipped to make mindful choices, take your time in building the closet that reflects your personal style slowly and steadily. Feel free to use the above information as a reference to pick your own pieces for a sustainable winter capsule wardrobe and take your dress-up game to the next level.