Disclosure:
Our editors handpick top-rated brands, vetted through our strict ratings. Purchases via our links may earn us a commission.
Learn more
Hello savvy shoppers! Today, we're diving into the epic showdown of Temu vs AliExpress in the world of online shopping. These two big players are shaking up the e-commerce scene with their unique strategies and marketing prowess. Temu's catching everyone's eye with lightning deals that appeal to budget-conscious buyers, while, AliExpress, a heavyweight in the e-commerce world, boasts the distinction of being one of the largest players globally. As consumers navigate this digital marketplace arena, the pressing question beckons: which of these titans holds the dual promise of consumer satisfaction and environmental responsibility?
In a world where online shopping is booming, and people have high expectations, Temu comes in as a fresh choice for those looking for good deals. While AliExpress is really well-known, Temu is quickly becoming popular, even with a Super Bowl campaign. Can Temu, with its new energy and focus on doing things right, challenge AliExpress? This big competition will show who shoppers trust and who leads the way in eco-friendly online shopping. Today, as online shopping keeps changing, finding ethical options becomes really important for the industry's direction. If you're interested to find out how Temu stands against other e-commerce platforms, you can have a look at Temu vs Amazon, Temu vs Shein, Temu vs Wish and Temu vs Alibaba.
Temu vs AliExpress: Who is More Ethical?
Ethical Practices of Temu
No, Temu is not ethical. Despite Temu's assertions of ethical commitment, recent developments paint a concerning picture of the brand's practices. The U.S. Congressional Report released in June 2023 raises serious doubts about the company's ethical standing, particularly in relation to forced labor. The report identifies a disconcerting potential connection between Temu and forced labor, particularly noting the "extremely high risk" of products associated with such practices. Of significant concern is Temu's lack of a dedicated policy against goods produced in regions like Xinjiang, notorious for forced labor allegations. This omission raises ethical red flags.
Another report that highlights Temu's lack of ethical responsibility towards labor policies is to do with Congressman Mike Gallagher. He leads the China Select Committee and has written letters to the leaders of Temu, Shein, and major sportswear and fashion companies regarding the companies' ongoing utilization of Uyghur forced labor in their supply chains, a situation seemingly in contradiction to the 2021 Uyghur Forced Labor Prevention Act.
Temu portrays its commitment to embracing sustainable practices through its Next-Gen Manufacturing Business Model, which claims to streamline prices, minimize product wastage, and partner with undisclosed eco-friendly manufacturers. They created a set of guidelines in their Third Party Code of Conduct, which all sellers must abide by. The regulations cover human rights, anti-corruption, harassment, workplace discrimination, and more.
However, it's better to be cautious about their practices. Many rapid production companies, including its sister company Pinduoduo, encountered sustainability problems due to their rapid production pace, excessive consumption, and disposable approach. This approach results in heightened use of resources, textile waste, and pollution, ultimately causing harm to the environment. Furthermore, the industry commonly faces challenges of unethical labor practices and substandard working conditions, magnifying ethical and societal concerns.
The U.S.- China Economic and Security Review Commission (USCC) has accused Temu and other Chinese E-commerce brands of data risks and sourcing violations based on the sister company Pinduodo which was suspended on the Google Appstore after evidence of malware.
Temu has also found itself in a battle with its Chinese counterpart Shein after the brand accused Temu of intellectual-property infringement, for which Temu struck back, accusing Shein of breaking U.S Antitrust law 'forbidding suppliers from working with new suppliers.
Ethical Practices of AliExpress
AliExpress, a prominent global B2C eCommerce marketplace under the Alibaba Group, has garnered attention for its operations, but its ethical practices have raised concerns. A closer look reveals a lack of sustainable initiatives and accessible, ethical standards, leaving room for improvement.
As a platform selling goods to consumers for a decade, Aliexpress has made even fewer efforts on ethical and sustainable practices. The Alibaba Group has its code of ethics which includes employee privacy, safety in the workplace, and non-discrimination. Belonging to the Alibaba Group, Aliexpress provides no proper consumer-facing sustainability plan and ethical standards of conduct exclusive to itself.
The Alibaba Group also reportedly had total Greenhouse Gas emissions of 13.23 million tonnes of CO2 equivalents in 2022, an increase of 39% over 2021. Although, in recent efforts by China, the Alibaba Group has spoken about going Carbon Neutral and, in 2023, reported the emission went down by 13% in comparison to the previous year.
The company also has been questioned for breaching the owner's trademarks in the category of clothing, merchandise, etc. In January 2023, it was reported that the well-known musician Harry Styles filed a Lawsuit against the Chinese Counterfeiters of his Merchandise, amongst which were online platforms Amazon, eBay, and Aliexpress.
Temu vs AliExpress: Who is More Ethical?
In the comparison of ethical practices between Temu and AliExpress, it becomes evident that both companies grapple with ethical concerns, but the extent of these issues varies.
Both Temu and AliExpress face ethical challenges that reflect the broader concerns within the eCommerce industry. However, Temu's alleged association with forced labor and its lack of stringent policies raise immediate red flags. AliExpress, on the other hand, struggles with a lack of visible sustainability initiatives.
In the realm of sustainability, AliExpress's parent company's reported rise in greenhouse gas emissions indicates room for improvement. This stands in contrast to Temu's efforts, however cautious, to incorporate sustainable practices into its business model.
Temu vs AliExpress: A Reality Check
Company Background
Temu
Temu launched in 2022 and is owned by a Chinese online retailer PDD Holdings. Essentially an online marketplace, Temu offers a wide range of products similar to American retailers like Amazon. As a reference to the operating principle of using economies of scale to drive down costs for consumers, the name online marketplace uses the abbreviation 'Temu' for 'Team up, price down'. The company aims to cater to customers who are looking for trendy and affordable fashion items. Temu allows the customer to buy directly from the sellers, and even though Temu is headquartered in the US, most of their sellers are from China.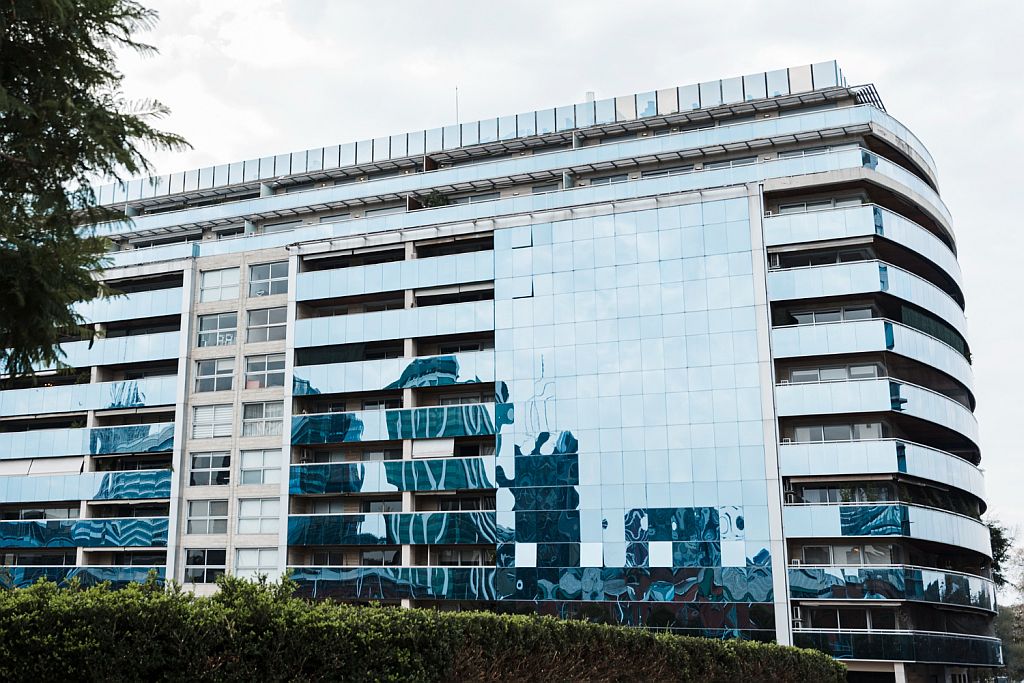 AliExpress
AliExpress launched in 2010 and is owned by the Alibaba Group, which also runs the Alibaba e-commerce platform. Aliepexpress caters to a selection of products from 100+ categories. The main difference between AliExpress and Alibaba is that Alibaba is made for wholesale transactions with other businesses specifically, while AliExpress is open to all consumers, including wholesale. As a marketplace, Aliexpress connects buyers and sellers, making it possible to conduct a worldwide trade where B2B, B2C, and C2C transactions are possible. Here, wholesalers, retailers, manufacturers, and customers are all welcome to sell. This is a popular place for resellers and dropshippers.
Business Models
Temu
Temu functions as a bridge connecting buyers and sellers together. This direct connection helps reduce expenses for their business operations. Temu calls its innovative business model the Next-Gen Manufacturing (NGM) technique. Temu's ability to offer rock-bottom prices is unbeatable; some products can drop almost 75-80% lower than their market value. As a part of the promotion, Temu also gives products for free through their referral credit scheme, where the more you convince others to sign up, the more credit you earn. Not only can Temu make it possible for Chinese vendors to cater to customers around the world, but it can do so by handling all the payment, sign-up, and other logistic processes for them. Their parent company Pinduoduo now has a market cap of $102 billion, and its stock price increased during a year in which a company like Alibaba took severe hits.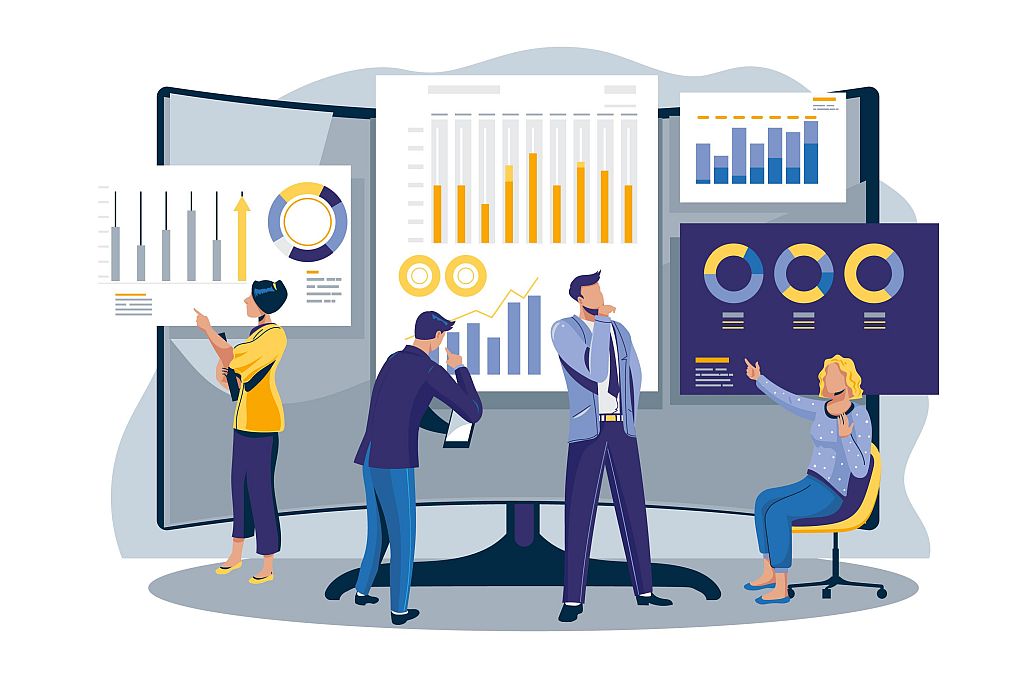 AliExpress
AliExpress operates as a platform with a mission to facilitate seamless business interactions worldwide. It offers a variety of products at affordable prices, directly connecting sellers and suppliers to a wide international customer base. The platform earns revenue through transaction commissions and subscription-based services, enhancing sellers' access to tools and analytics. Through targeted advertising and promoted listings, AliExpress monetizes its website and app, boosting sellers' product visibility. By catering to individual consumers and small to medium-sized businesses (SMBs), AliExpress sources products directly from manufacturers and wholesalers, emphasizing competitive prices and flexible shipping. This business model prioritizes user experience and strong relationships with sellers, underlining AliExpress's commitment to providing its value through an extensive product range and accessible pricing.
Products Range and Variety
Temu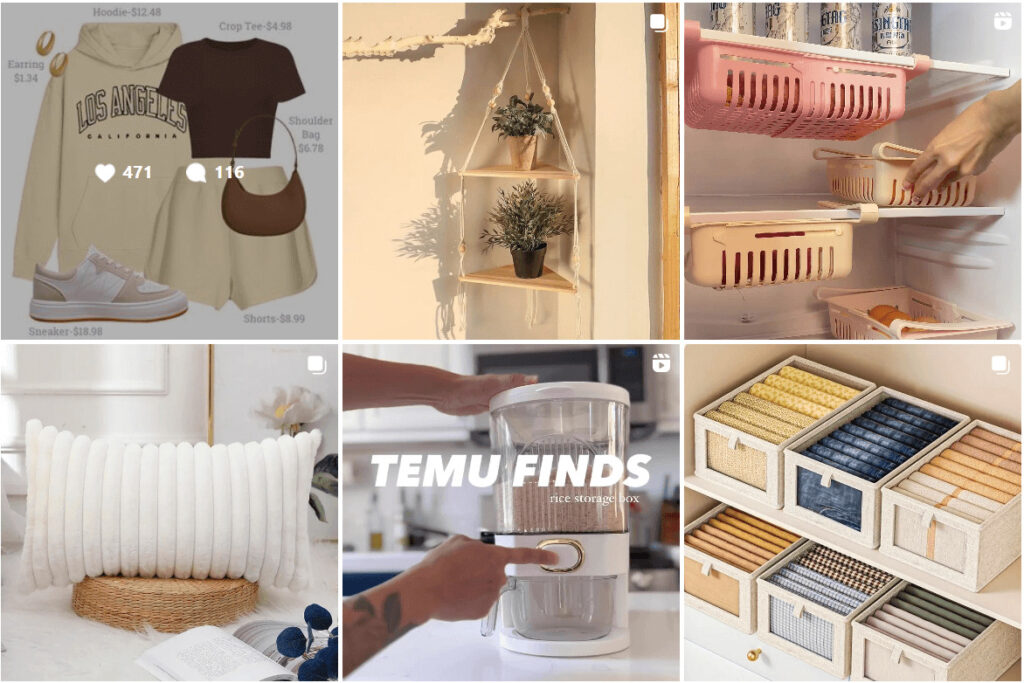 Temu allows the customer to buy directly from the sellers, where it sells from over 29 major categories, including electronics, home appliances, home improvement, and clothing. While Temu does not entertain wholesale operations or fulfill dropshipping requests from sellers, it leverages its platform to bridge the gap between buyers and a multitude of products, catering to various niches. From cutting-edge electronics to eco-friendly home improvement solutions and stylish clothing choices, Temu is a versatile marketplace for customers seeking quality products across diverse categories.
AliExpress
AliExpress is a colossal marketplace, boasting an extensive collection of over 100 million products. The platform's expansive product range encompasses an array of categories, including but not limited to home improvement tools, beauty products, apparel, toys, jewelry, and electronics, toys among others. This vast diversity caters to a wide spectrum of consumer preferences, which makes AliExpress a one-stop destination for shoppers. The company provides no evidence of ethical or sustainable practices, but its commitment to providing an extensive range of products at competitive prices enables individuals and small businesses to grow across the globe.
Pricing Strategy
When assessing the pricing strategies of online marketplaces, it's apparent that both Temu and AliExpress adopt approaches that focus on connecting buyers directly with manufacturers, cutting out middlemen.
Temu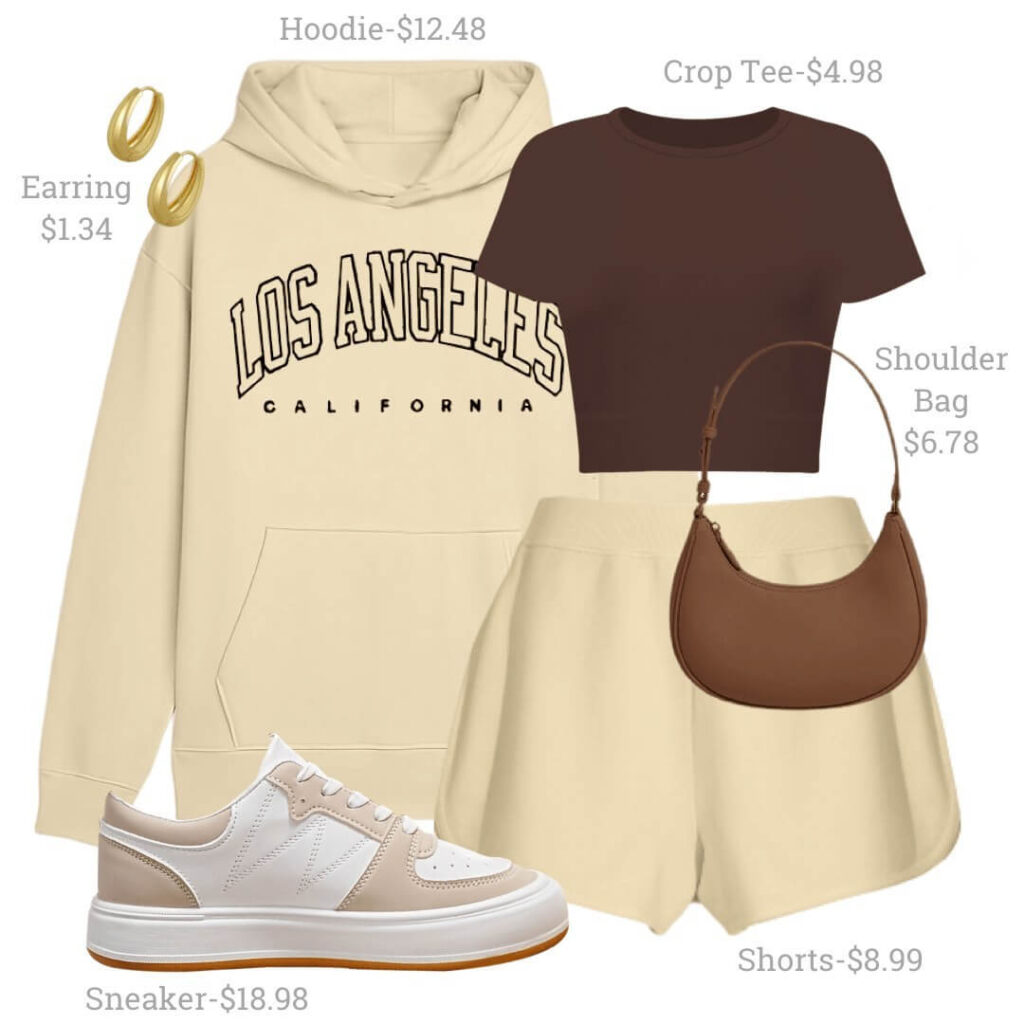 Temu is renowned for its remarkably low prices, often deemed unparalleled in the eCommerce landscape. The platform not only offers competitive pricing but occasionally even provides products for free. Regular discounts, sales, and promotions further solidify Temu's reputation for unbeatable pricing. The platform's strategy is driven by factors such as its minimal margins, strong supplier relationships, and significant investment from PDD Holdings.
AliExpress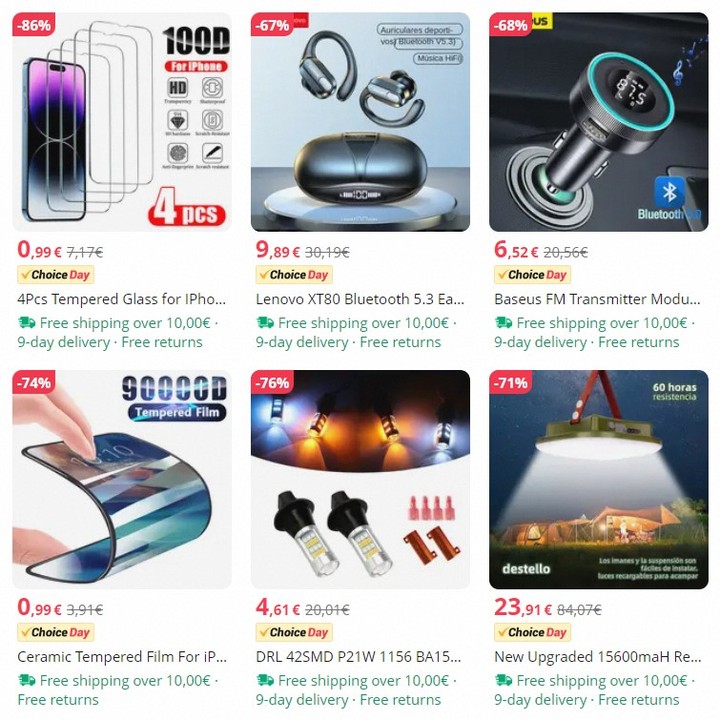 On the other hand, AliExpress operates with a commission-based model, charging sellers between 5% and 8% per sale, which can result in slightly higher product prices than those on Temu. The pricing spectrum on AliExpress is varied due to the platform's wide array of sellers, including lesser-known Chinese manufacturers offering attractively low-cost products. However, the platform also accommodates resellers who may charge more for products of moderate quality.
Who Has the Edge?
Both online shopping platforms prioritize direct connections between buyers and manufacturers, aiming to offer competitive prices. While Temu capitalizes on its unparalleled affordability, AliExpress harnesses a diverse seller base to provide market-competitive rates. The difference in pricing strategies reflects their unique approaches to delivering value to customers.
As for discounts, promotions, and loyalty programs, Temu consistently rolls out discounts, sales, and promotions, enhancing its value proposition. The platform even boasts a referral scheme to further engage customers. AliExpress, too, offers various promotions and discounts, contributing to its appeal to cost-conscious shoppers.
Temu's focus on minimal margins, strong supplier relationships, and investments propels its extraordinary affordability, which gives it an edge over AliExpress's commission-based model.
Delivery and Shipping
AliExpress provides two shipping options: Standard and Premium. While Standard shipping uses slower transportation methods and takes 15-45 working days, Premium shipping offers faster delivery in 7-15 working days. However, tracking updates on AliExpress are occasionally delayed. Temu also offers similar delivery options: Standard and Express. Standard shipping takes 7-15 days, while Express, at a cost of $13 for orders under $130, is completed in 5-10 days. Both platforms offer tracking options, but Temu excels in providing real-time updates on parcel status. Notably, Temu goes the extra mile by offering a $5 shipping credit if delivery exceeds estimated times. Although both platforms aim to minimize environmental impact, Temu stands out for its relatively faster and more efficient shipping practices.
When it comes to how fast, reliable, and easy their services are, both Temu and AliExpress are quite similar. Although, Temu's Express shipping is faster than AliExpress's Premium option. What makesTemu a better option is that they make sure to update the customer on where their package is, and they even give the buyer credit if the delivery takes longer than expected. Both platforms try to offer quick and good deliveries, but Temu stands.
Customer Relations
Temu
When it comes to customer service, both Temu and AliExpress have distinct approaches that impact their overall reputation. Temu has positioned itself favorably with its comprehensive 24/7 Live Support, Chat, Email, and Phone Support. This multifaceted assistance approach underscores their commitment to addressing customer concerns across various channels promptly. Despite Temu's 3.5 star customer reviews and rating from 5,642 reviews, with 30% rating it at just one star, the product reviews highlight problems with faulty products and other product quality issues.
AliExpress
On the other hand, AliExpress offers customer support primarily through Email and Ticket-based systems. The platform has low customer reviews with an average rating of 2.6 stars with 136,500 reviews. AliExpress's customer service has been met with criticism, with numerous reviewers citing bad quality products, dissatisfaction, and perceiving the service as dishonest and subpar.
To Conclude…
Source: temu / Instagram
Out of the two, Temu stands out as a preferable choice, though not necessarily sustainable. AliExpress, a well-established player in the eCommerce industry, now faces competition from the emerging Temu. While Temu's current shopping experience doesn't match AliExpress's, it's essential to consider that Temu is a recent entrant in the market.
The comparison of Aliexpress vs Temu brings to attention that supporting and promoting ethical companies in the e-commerce industry remains crucial. While Temu emerges as a better option, both the e-commerce players have a long way to go in terms of their responsibility to sustainable production, manufacturing, and ethical practices, including more transparency about their businesses.
FAQs
Can AliExpress be trusted?
Yes, AliExpress can be trusted. It has a buyer protection program that ensures safe purchases from start to finish. As a legitimate marketplace under Alibaba Group, it provides secure transactions.
Is AliExpress only from China?
No, AliExpress is not limited to China. While it does have a significant presence there, it connects buyers with sellers from various countries, offering a diverse range of products.
Does AliExpress ship fast?
The shipping speed on AliExpress varies based on the chosen shipping method. It offers both standard and premium shipping options with varying delivery times, allowing customers to choose according to their preferences and needs.