Disclosure:
Your Sustainable Guide is supported by our readers. We might receive an affiliate commission if you make a purchase using links on our website, at no cost to you.
Learn more
As much as we need to switch to sustainable fashion brands, the first step should always be to detect and ditch fast fashion, after all a big change starts small. So how to tell a brand sells fast fashion? Are there any markers? Of course!
Fast fashion is cheap with lucrative offers and discounts, made from poor quality and planet-harming fabrics, and mass-produced at the cost of cheap labor. Fast fashion lives up to its name, producing the latest trends at high speed that ultimately end up discarded in landfills. So, one can see how fast fashion can become a major problem real FAST!
To make your work easy, we have curated a list of fast fashion brands in Canada that you can keep away from. Aritzia, Zara, Blue Notes, Canada Goose, Dynamite Clothing, La Senza, and Joe Fresh are just to name a few. 
Not from Canada?
You may want to steer clear of these Fast Fashion Brands from other countries:
Fast Fashion Brands in Canada – 2023
1.  Aritzia
Place of origin in Canada: Vancouver
Founder(s): Brian Hill
Hailing creativity, personalized shopping experiences, and everyday luxury, Aritzia proudly claims to provide an exceptional experience when it comes to shopping for fashion staples. Established in 1984 as a standalone boutique in Oakridge Centre, Aritzia has a global presence today with over 100 stores across North America and a global eCommerce platform. 
Over the recent years, Aritzia tried to tidy up its fast fashion tendencies by taking up a few sustainable measures, but that hasn't proved as successful as one would like it to. The brand has scored a meager 11-20% in the Fashion Transparency Index 2022. 
With such a low score and no information disclosed on their supply chain, We do not recommend you buy from Aritzia.
2.  Zara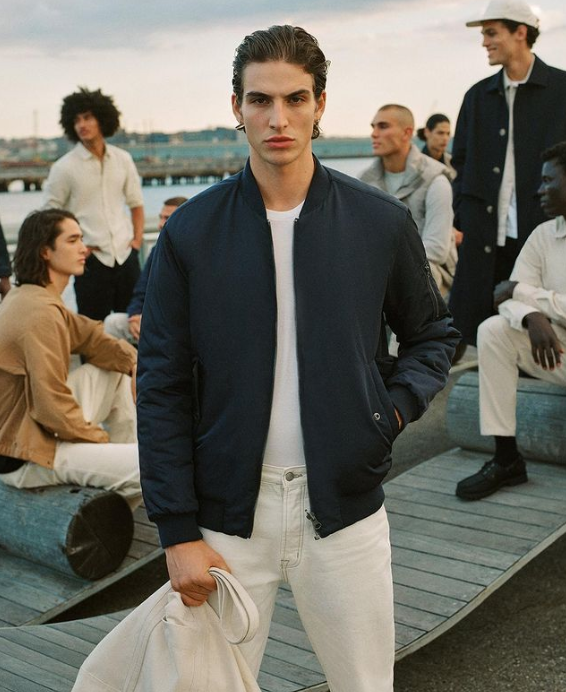 Place of origin in Canada: Toronto, Ontario
Founder(s): Amancio Ortega Gaona
When it comes to buying trendy clothing at affordable prices, Zara is the customer favorite in the fashion industry be it in America or Canada. As one of the biggest international fashion companies, Zara specializes in fast fashion selling clothing, accessories, shoes, beauty products, and perfumes. 
The brand reportedly launches a new product every week and has 2000+ stores in as many locations. It is no secret then that the brand follows a mass-production model creating more clothes than we'll ever need. 
Although the brand has taken up some sustainable measures to hush the rising criticism for its fast-fashion tendencies, the recent rating by the Fashion Transparency Index 2022 says otherwise. 
Scoring a 41-50% grade, Zara is still not good enough when it comes to buying affordable ethical clothing. We do not recommend you buy from Zara.
3.  Blue Notes
Place of origin in Canada: Toronto, Ontario
Founder(s): Owned by YM Inc.
Established in 1942 with the name "Thrifty's", Bluenotes has been proudly "keeping up with the latest trends throughout the decades" as mentioned on their website. Denim has been their main focus with all its latest fits, washes, and styles. 
The brand clearly acknowledges keeping up with the latest trends in the market. Furthermore, they do not disclose any information on their supply chain, sourcing policy, or manufacturing practices. What's more, their clothes are manufactured in countries like China and Bangladesh where labor is often cheap, underpaid, and ill-treated. 
Taking all this into account, we do not recommend you buy from Bluenotes. 
4.  Canada Goose
Place of origin in Canada: Toronto, Ontario
Founder(s): Sam Tick
Established in 1957, Canada Goose has been hailed for its awesome winter wear since forever. The brand sells a wide range of products, from jackets, gloves, parkas, vests, hats, and other apparel on a retail basis. The brand hails itself as a luxury apparel brand designing one-of-a-kind exclusives. 
When it comes to sustainability, the brand discloses no information regarding its supply chain, sourcing, and manufacturing practices. The brand does nothing for greenhouse gas emissions reduction and uses a very low percentage of sustainable fabrics. 
Furthermore, PETA reveals that "the fur trim that lines the hoods of the company's winter jackets comes from wild coyotes who were trapped, killed, and skinned." It is only recently that the brand proclaimed that it would stop making its products with fur by the end of 2022, as reported by CBC. Whether it will or not is still not confirmed. 
Canada Goose scores a meager 9% in the recent Fashion Transparency Index 2022. Taking into consideration all this, we do not recommend you buy from Canada Goose anytime soon. 
5.  Dynamite Clothing
Place of origin in Canada: Montreal, Quebec
Founder(s): Andrew Lutfy as the current CEO
Owned by Groupe Dynamite Inc., Dynamite is a retail clothing brand selling tops, dresses, bottoms, blazers, pants, bodysuits, swimwear, and accessories in Canada. The brand generally caters to the fashion needs of women between 25 to 30 years of age. 
Despite being a popular brand, Dynamite does little to improve its sustainable practices. The brand discloses no information regarding any sustainable measures taken up. It rarely uses planet-friendly fabrics, and hasn't made any effort towards its greenhouse gas emissions reduction. 
The brand's clothes are cheap and made with zero traceability in its supply chain. Dynamite is one of those Canadian fast fashion brands that we recommend you steer clear of. 
6.  La Senza 
Place of origin in Canada: Quebec
Founder(s): Laurence Lewin, Stephen Gross, and Irving Teitelbaum
With over 340 stores around the world, La Senza has a well-recognized international presence in the lingerie world. The brand commits to selling the hottest trends at an affordable value and empowering women through some of the hottest lingerie out there. 
But is the money spent on buying La Senza goodies bucks well spent? Apparently, NOT! The brand has zero transparency when it comes to disclosing relevant information. We know nothing about its supply chain, carbon footprint, or animal welfare policy. 
Polyester and Polyamide dominate the fabrics used in the making of La Senza products. So, we recommend you to avoid the brand at all costs. 
7.  Joe Fresh 
Place of origin in Canada: Toronto
Founder(s): Joe Mimran
Created by designer Joe Mimran for Canadian food distributor Loblaw Companies Limited, Joe Fresh is a Canadian retail fashion brand selling mens', womens', and kids' wear like shoes, handbags, jewelry, beauty products, etc. 
Proudly claiming to be "Canada's leading fashion retailers, with products available at over 1450 retail locations", Joe Fresh sells "Essential Style" at "Exceptional Value", meaning their products are cheap, made with not-so-planet-friendly fabrics like Polyester, Conventional Cotton, Rayon, Nylon, etc. 
Furthermore, the brand reveals no relevant information regarding its supply chain, carbon footprint, and animal welfare policy. It scores a meager 18% in the Fashion Transparency Index 2022.
In 2013, the brand was also accused of being one of the international clients of the Rana Plaza Factory in Bangladesh. The garment factory collapse opened the consumer's eyes and raised concerns about adopting ethically made fashion. Considering all this, you might want to avoid buying from Joe Fresh if you are a conscious consumer. 
Best Alternatives to Fast Fashion Brands in Canada
1. Conscious Step
Conscious Step is a Canadian ethical clothing brand founded by Prashant Mehta. The brand specializes in kidswear and cozy socks made with GOTS and Fairtrade-Certified organic cotton. Conscious Step is a part of the '1% of the planet' initiative and is associated with supporting multiple social causes like women empowerment, reforestation, endangered animal protection, etc.
2. KOTN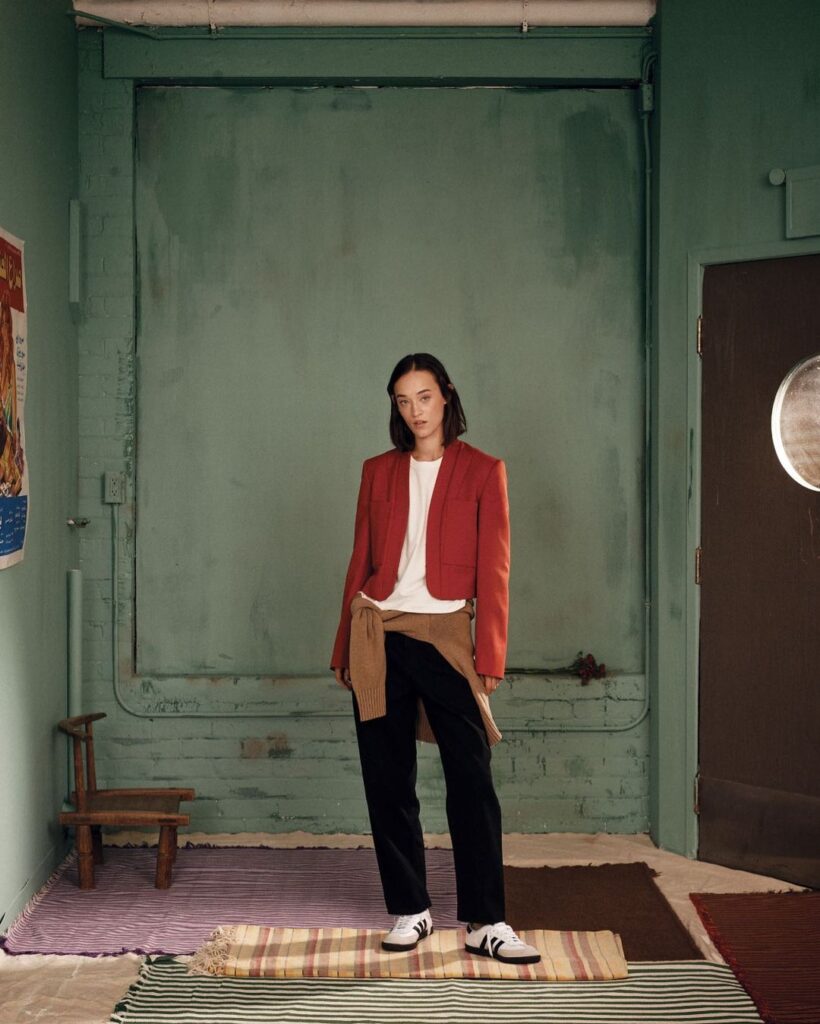 KOTN is yet another affordable and ethical Canadian clothing brand popular for its timeless and cozy fits for men and women. The brand is a B Corp Certified and was recently voted as 'Best for the World™' for its efforts to create job opportunities, infrastructure, and education system development, reduce poverty and help communities grow sustainably. Their clothing is made from organic Egyptian cotton and other biodegradable fabrics produced in FairTrade-certified factories.
3. FRANC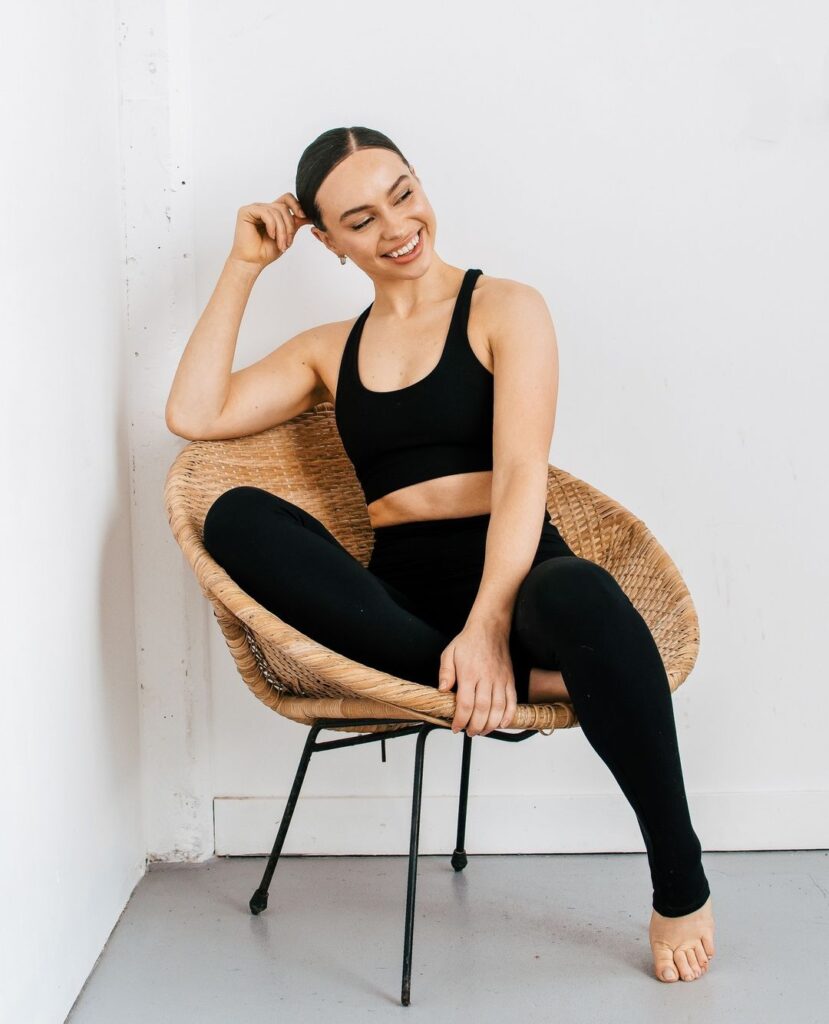 Franc is another B Corp Certified clothing brand that offers loungewear, activewear, and casual everyday clothing that are extremely comfortable and breathable. The brand is also size inclusive ranging from XS to 4X. Franc strongly follows policies like local manufacturing, carbon-neutral shipping, recyclable packaging, women empowerment, fair wages to workers, and honest prices for consumers.
4. Tentree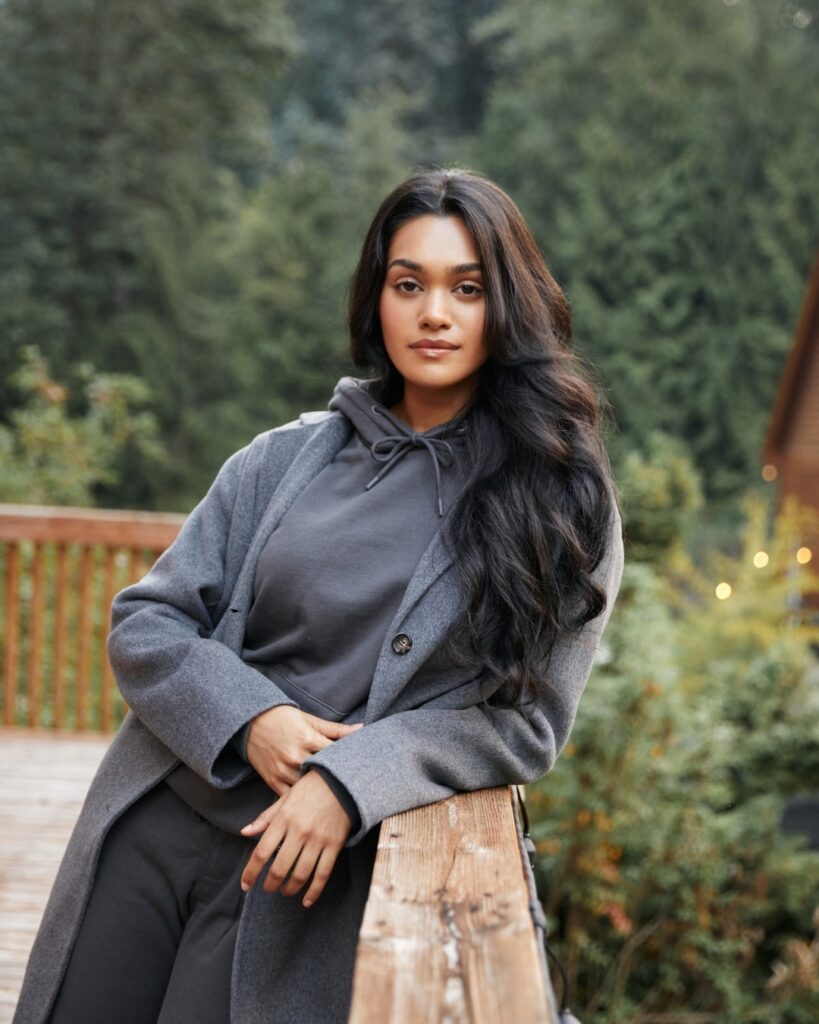 Talking about ethical and sustainable Canadian clothing brands and Tentree misses a spot. Never! Tentree is a B Corp Certified plus Carbon Neutral Certified clothing brand that has a fantastic range of women, men, and kids' collections for you to splurge on. This 'Earth First' brand uses responsibly sourced materials for its clothing and plants ten trees for every purchase you make.
5. Aisle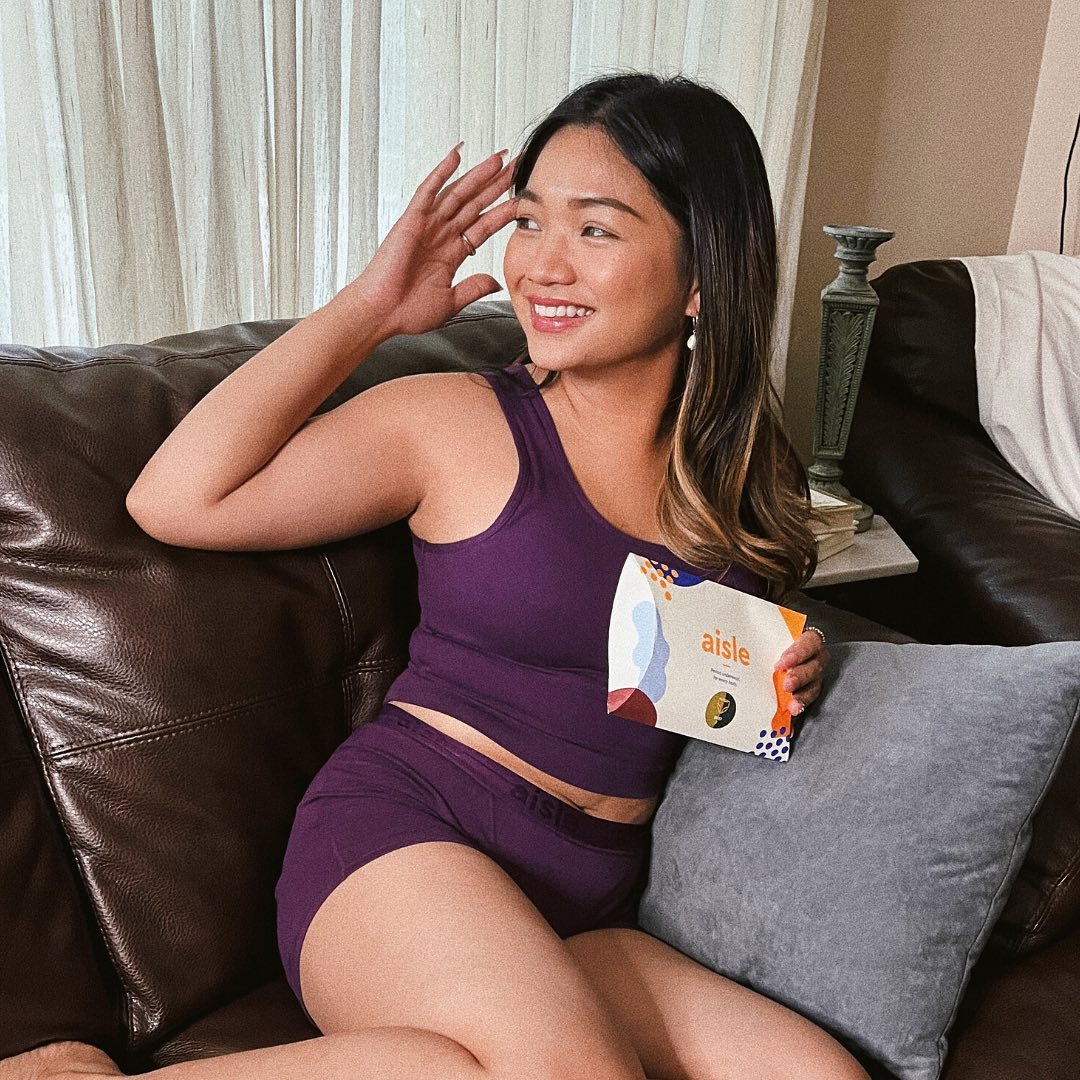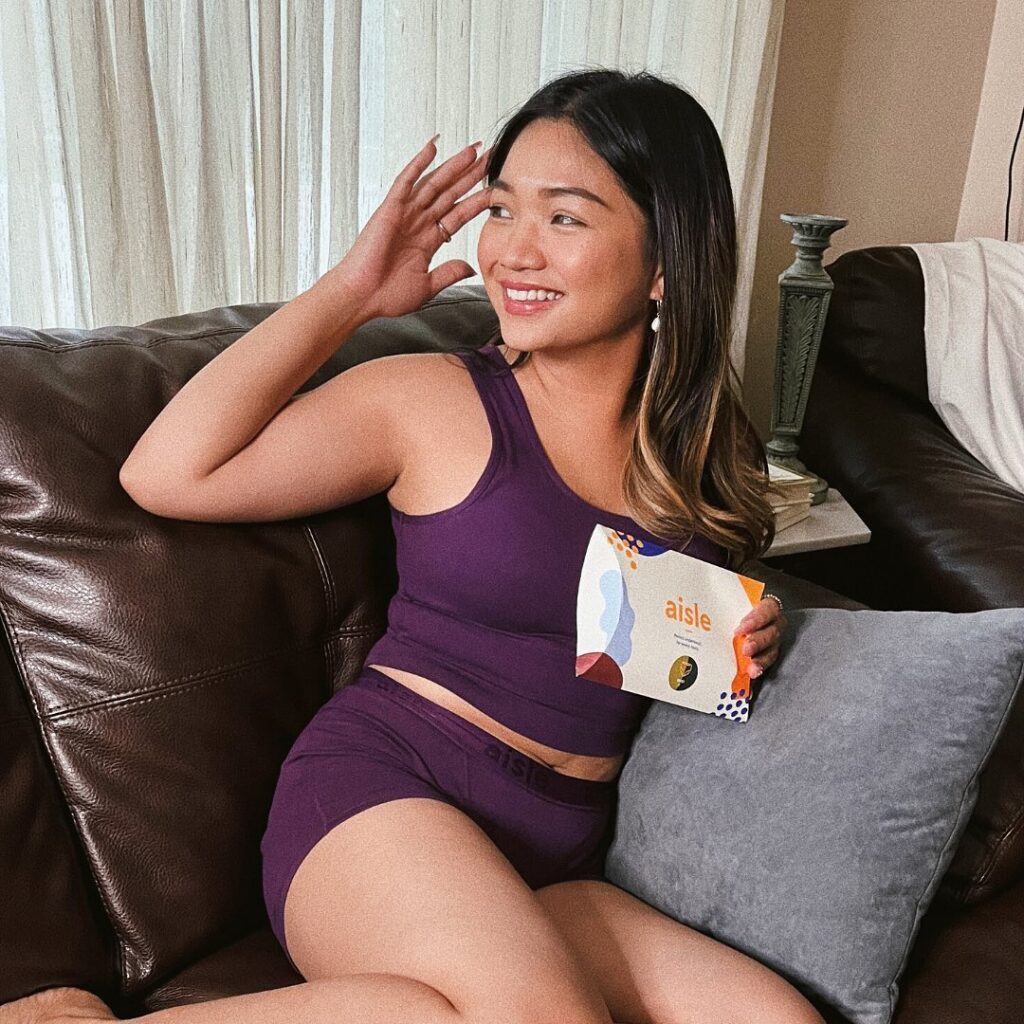 Aisle was established in 1993 with the goal to introduce women to reusable period products. Yes! you can use their period pads and underwear, wash them, and reuse them multiple times. Moreover, they are super comfy and size-inclusive. Indeed an innovative way to serve women during those difficult menstrual days by being kinder to the planet at the same time.
Conclusion
Hooked on fast fashion, our generation has allowed clothing production to double and the garment usage lifetime to decrease over the past few decades. Meanwhile, fast fashion brands have gobbled up this attention to continue to sell cheap poor quality clothing in the guise of trends and high street wear and earn maximized profits. 
Canadian fast fashion brands like  Aritzia, Zara, Blue Notes, Canada Goose, Dynamite Clothing, La Senza, and Joe Fresh still have a monopoly over the Canadian fashion industry. The key is to switch to more ethical and sustainable clothing brands.