Disclosure:
Our editors handpick top-rated brands, vetted through our strict ratings. Purchases via our links may earn us a commission.
Learn more
Furniture is the most essential part when it comes to decorating your home or workspace. Because the right furnishing items can make or break the entire vibe, you're trying to create. While furniture shopping can be overwhelming with hordes of options available in the market, the task becomes more troublesome for eco-conscious people, as most furniture are made from unsustainable materials. But fear not! You can design your home in the most eclectic manner while reducing your environmental impact by shopping for sustainable furniture.
Ethical furniture is gaining popularity among homeowners and businesses looking for environmentally friendly ways to furnish their spaces. Brands that deal in this type of furnishings use premium quality low-impact materials, renewable energy, and sustainable manufacturing practices to create items that last for decades. In this article, let's explore the benefits of sustainable furniture, what to look for when choosing them, and some of our favorite sustainable furniture companies. Are you ready?
Best Sustainable Furniture Brands
1. Avocado
2. Burrow
3. Etsy Reclaimed Furniture
4. Emeco
5. Floyd
6. Goodee
7. Koskela
8. Medley
9. Maiden Home
10. Made Trade
11. Masaya & Co.
12. Savvy Rest
13. Sabai
14. Outer
15. West Elm
How We Chose the Best Ethical & Sustainable Furniture Brands for You
Renewable or Recycled Materials- Brands that work with renewable or recycled materials deserve all the appreciation. They repurpose materials that already exist along with using fresh materials that can be easily replenished at a higher rate than they are used.
Low-waste Manufacturing Process – The furniture industry generates a lot of waste. However, eco-friendly furnishing brands strive to cut on waste as much as possible by using scrap materials in the most efficient manner. These labels work with skilled artisans and don't use toxic synthetic chemicals, resulting in lower emissions.
Durable and Long-lasting – Ethical furniture labels focus on creating "slow furniture" that is built to last. They use high-quality materials and master-level craftsmanship with attention to detail, ensuring the furnishing items seamlessly last for years to come.
Certifications – A good way to confirm a brand's credibility is to check for third-party certifications. Forest Stewardship Council (FSC), Cradle 2 Cradle (C2C) Certified, Greenguard Gold, Sustainable Furnishings Council (SFC), and Oeko-Tex are some recognized certifications that cover various aspects of production regarding workers' welfare and the environment.
Reviews – Labels that made it to our list are carefully picked after considering their popularity with sustainable consumers. With so many people backing the quality and authenticity of these brands, you're in for a good start.
Our Top Picks of the Best Sustainable Furtniture Brands to Furnish Your Spaces Ethically
Designing a cozy space with sustainable furniture just got easier with brands like Avocado, Burrow, Etsy Reclaimed Furniture, Emeco, Floyd, Goodee, Koskela, Medley, Maiden Home, Made Trade, Masaya & Co., Sabai, Savvy Rest, Outer, and West Elm. Whether you're looking for gorgeous bedroom furniture or some swanky pieces for your living room, there's a responsible furniture brand out there to cover all your needs. And here are some of our favorites.
1. Avocado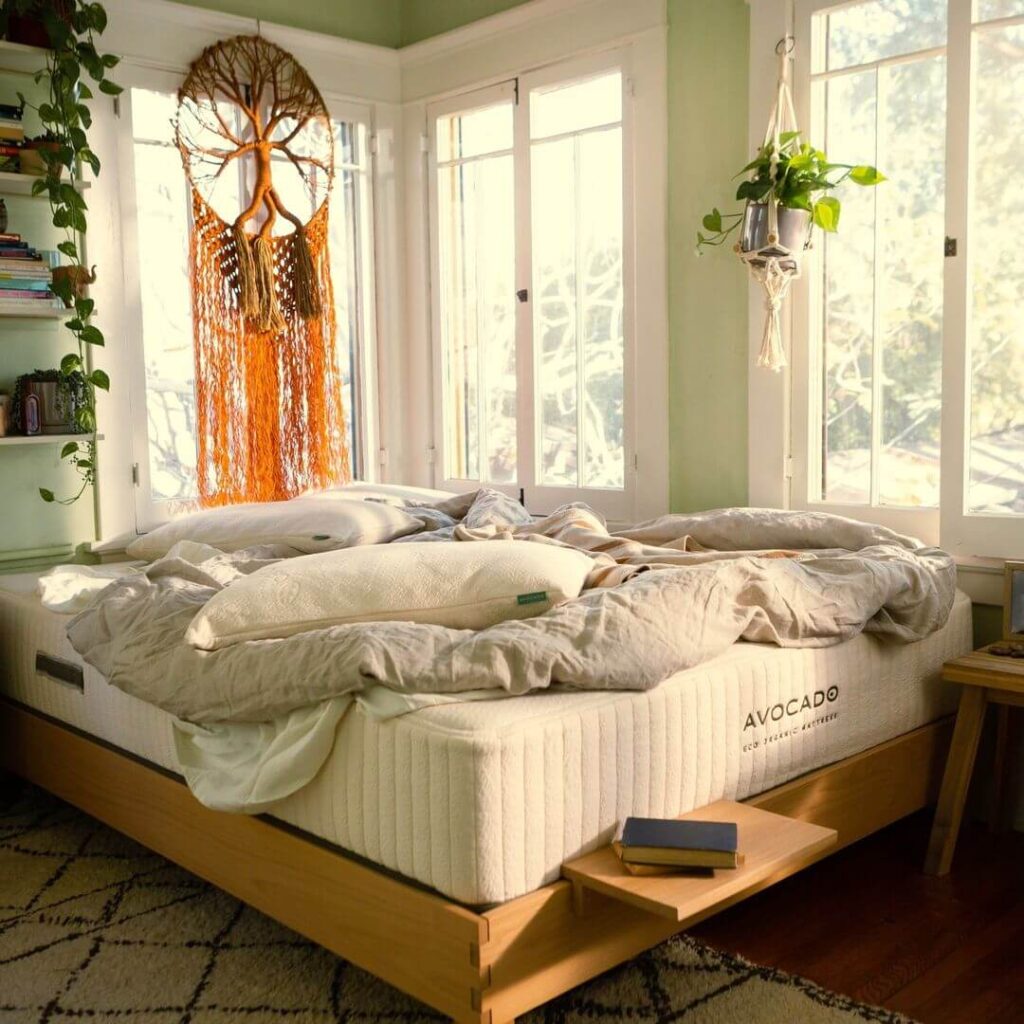 Product Range: Mattresses, Pillows, Bed frames, End tables, Dressers, Nightstands, Accent Tables, stools, etc
Materials: FSC Certified Solid Reclaimed Wood, Natural Latex, Organic Cotton, Organic Hemp, Organic Linen, RWS Certified Alpaca, etc
Price Range: $330–$2,899
Hands down to one of the world's most sustainable furniture brands— Avocado is here to make your lounging and sleeping eco-friendly with its selection of organically-made mattresses and furniture pieces. With every product handcrafted in California, the label uses the finest and the most naturally nontoxic materials that are 100% certified and free from heavy metals.
Rooted in sustainability, Avocado is a B Corporation balancing purpose and profit. It is ranked as one of the top-tier Greenguard Gold Certified wood furniture brands that is Climate-Neutral certified. Avocado gives back to multiple environmental causes and is a member of the Sustainable Furnishings Council along with the 1% for the Planet initiative. I can't brag enough about its simple yet stylish pieces and its super-comfy mattresses that are a gateway to dreamland! Definitely, a brand fit to be a part of your home.
2. Burrow
Product Range: Sectionals, Coffee tables, Bar carts, Benches, Patio sets, Bed frames, Dressers, Wall shelves, Storage, Accent chairs Armchairs, Throw pillows, Throw blankets, Mattresses, Rugs, etc
Materials: Sustainably sourced wood, Upcycled Olefin, Polyester, Ethical Italian leather, Velvet,
Price Range: $185–$7,295
Burrow was born with the idea of a new approach to creating furniture that doesn't compromise on quality, affordability, and convenience. Winning hearts across the world, its furniture is a perfect take on modular styles designed to elevate any modern home. All of their products are made from eco-friendly materials and are ethically handcrafted in the USA, Vietnam, India, Poland, and Mexico. What's unique about Burrow's pieces are they are made in modules that can be effortlessly assembled and disassembled without using any tricky tools.
Burrow's modular seating design means you can arrange or re-arrange your furniture in any way you like. For instance: Just add a seat to a loveseat turning it into a sofa, or maybe add shelving units over time. This feature is ideal for room makeovers or house shifts. Another plus point, apart from being super-snug, Burrow's furniture is stain-resistant, and pet-friendly. So no more worrying about scratches! Just enjoy burrowing in your Burrow!
3. Etsy Reclaimed Furniture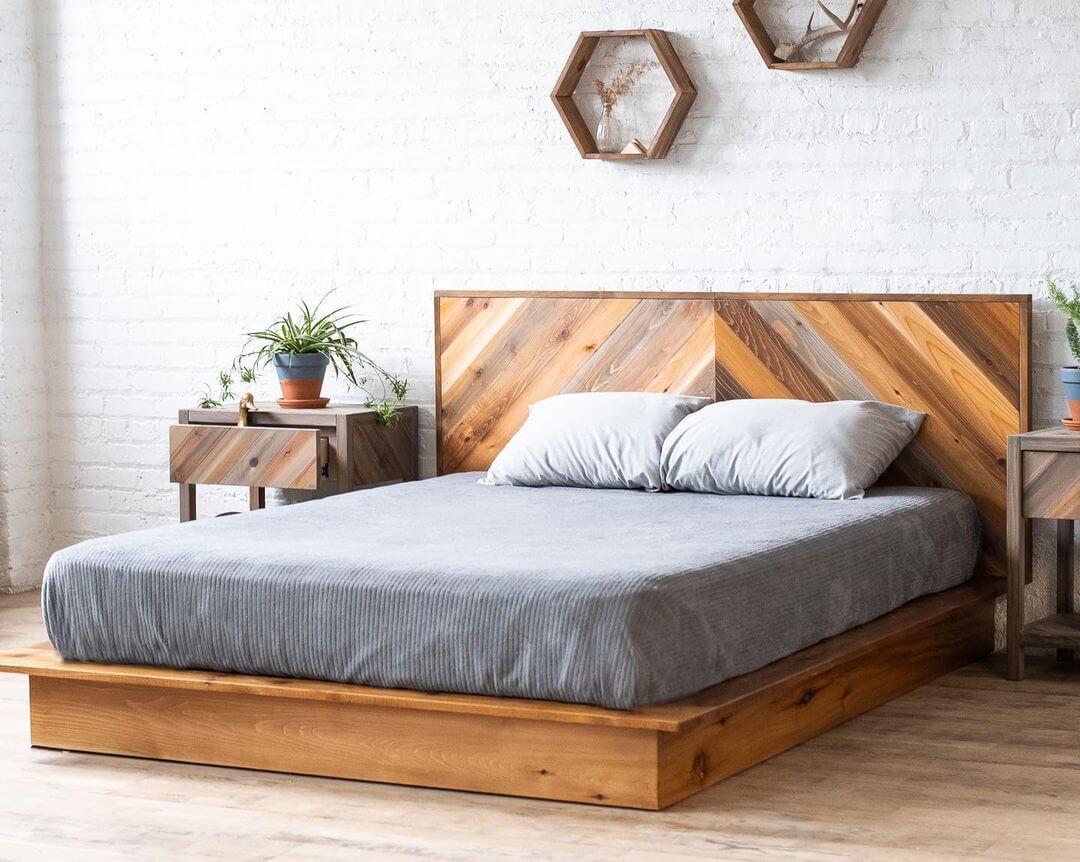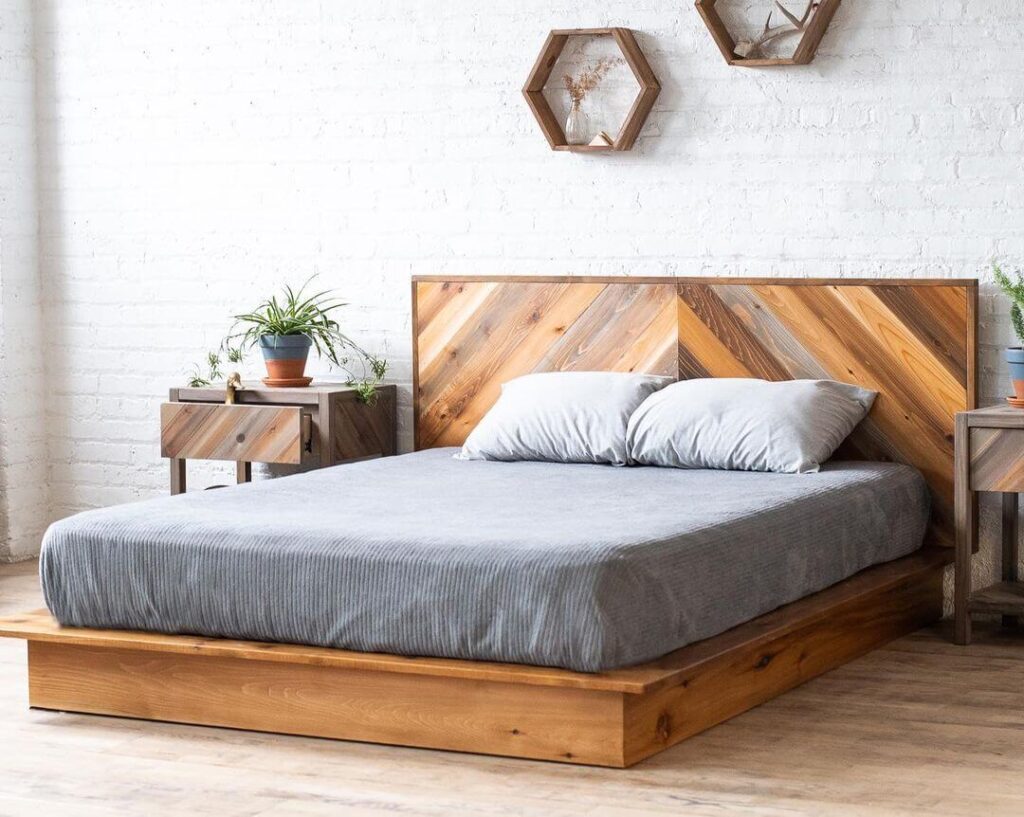 Product Range: Headboards, Bed frames, Benches, Coffee tables, Wine barrels, Coat stands, Accent Chairs Ottomans, Shelves, Storage, Outdoor furniture, etc
Materials: Salvaged lumber, Fallen logs, Branches, Driftwood, Recycled metal like Iron piping, etc
Price Range: Varies according to sellers
If you are someone with an eye for one-of-a-kind pieces, then Etsy is going to be your BFF! Best known for original handmade artifacts, this e-commerce marketplace is home to many independent artists, small businesses, and furniture sellers specializing in reclaimed and upcycled furniture. From gorgeous wooden wall art, headboards, and oak wine barrels to butterfly chairs, resin coffee tables, and armoires— this place is literally a treasure trove for furniture geeks. And new designs are dropped consistently, so keep an eye out to get your hands on a gem.
As a certified B Corporation, Etsy puts people and the planet's well-being at the forefront. A remarkable thing about Etsy's Reclaimed Furniture section is they are operated by small-scale makers who typically work on "made to order" basis— meaning no excess production, less waste, and fewer overheads. Our two most vetted sustainable furniture stores on Etsy are Reclaimed Wood USA and Urban Billy, both specializing in 100% ecofriendly materials to make rustic wood furniture.
4. Emeco
Product Range: Chairs, Stools, Daybeds, Benches, Tables, and Outdoor Furniture
Materials: Cork, Reclaimed Wood, Recycled PET, Recycled Aluminum,
Price Range: $335–$4,895
Building sustainable furniture since 1944, Emeco is home to minimalist everyday furniture, locally "Made in America." This brand prioritizes making purposeful and timeless, affordable sustainable furniture that can be used both indoors and outdoors. It was initially appointed to make non-corrosive, fire-resistant, and torpedo-proof chairs for the US Navy, so if sturdy furniture is what you desire, then this brand has got your back.
Challenging the trend-chasing flawed furniture industry, Emeco still offers its classic 1006 Navy Chair, which is built to last at least 150 years. Whoa! But that's not all; over time, its range of furniture items has extended to bar stools, desk chairs, dining chairs, and more. With everything made from upcycled and reclaimed materials retrieved from various industrial uses, this is one of the best affordable sustainable furniture companies that reduces its environmental impact by repurposing what already exists.
5. Floyd
Product Range: Sofas, Modular sectionals, Tables, Bed frames, Nightstands, Shelves, Patio Furniture, etc.
Materials: FSC Certified American-grown Wood
Price Range: $190-$3550
Floyd makes long-lasting furniture for you to keep forever. Simple to assemble and easy to move, its timeless, sustainable collection is a solution to the modern lifestyle. The brand operates on the belief that furniture is made for your home and not for landfills. Therefore, its design team creates smart, adaptable designs where individual pieces can be easily replaced or fixed if they get damaged. That's what we call innovation!
Committed to becoming one of the first Carbon-Neutral furniture brands, Floyd's production takes place locally in the USA using FSC-certified American-grown wood. This approach not only helps eliminate excess emissions caused by transporting raw materials from far-off places but also preserves forests in other countries. To further cut on its environmental impact, Floyd has a "Full Cycle" section on its website, where you can buy its returned and imperfect products to reduce waste.
6. Goodee
Product Range: Kids Furniture, Stools, Benches, Shelving Storage, Outdoor furniture, Storage, Desks, etc
Materials: Eco friendly materials
Price Range: $330-$1350
Goodee is a leading curated online marketplace that houses everything from home decor, furniture, gardening stuff, lifestyle products, and more. Driven by the desire to create a smarter and kinder world, the company works as a platform centered around fair trade brands and responsible artisans passionate about sustainability and environmental impact.
Goodee's gorgeous furniture range is an absolute delight, perfect to cater to everyone's taste. But what's most adorable is its kid's furniture collection. Whether you're looking for a solo table-chair set for setting up in your child's room or a bunch of cutesy chairs to host fun playtimes and games, you'll get it all here. And everything is made from ecofriendly materials. Goodee is a certified B Corporation creating timeless everyday furniture and other objects for consumers trying to make a difference with their purchasing power.
7. Koskela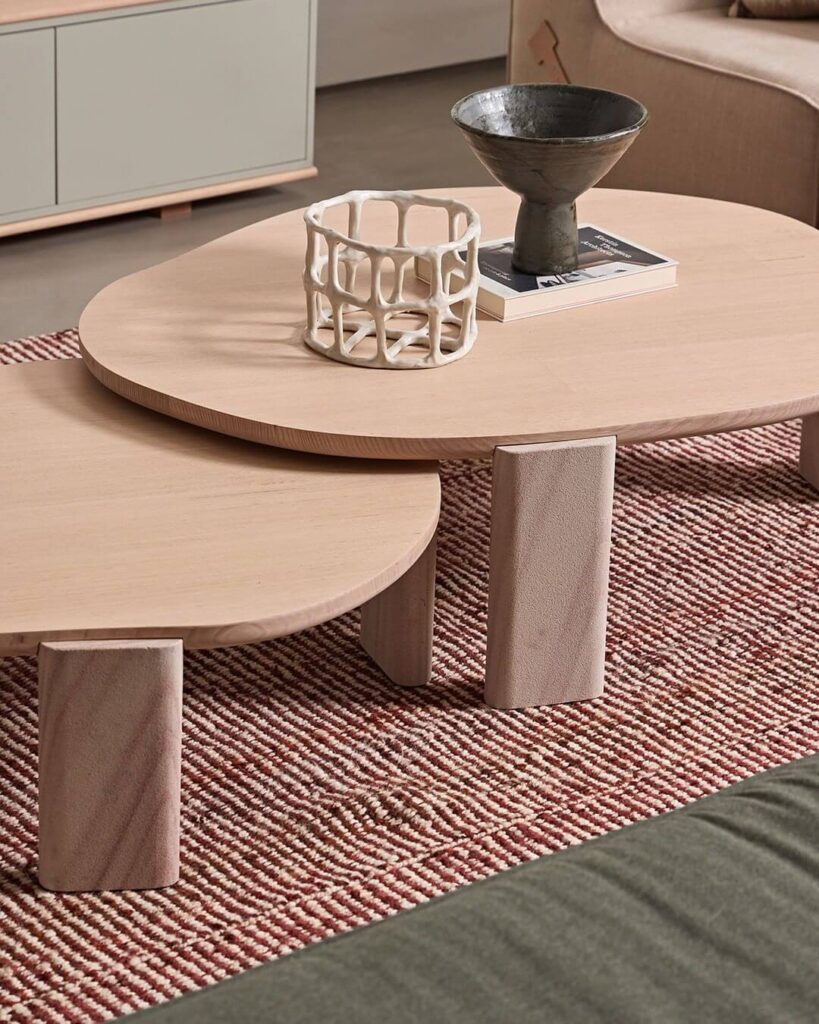 Product Range: Modular sofas, Coffee tables, Bean bags, Dining tables, Accent chairs Armchairs, Wooden carved paintings, Blankets, Throws, Tree vases, Cushions, rugs, etc
Materials: Recycled and Ecofriendly materials
Price Range: $250-$17,150
Based in the Land of Kangaroos, Koskela is determined to be the change-maker in the fast-evolving furniture industry. Crafting innovative and sustainable furniture solutions for your workspace and home, you'll admire its intentionally designed pieces which are easily repairable and fit to become future heirlooms. And not just that, its furniture items, such as cotton canvas beanbag chairs and hardwood tables, are an apt choice for contemporary learning spaces in primary and secondary schools.
Koskela is a B Corporation driven by the passion for creating a genuine social and environmental impact. Supporting the local economy, everything is built in-house in Australia in collaboration with fair trade local manufacturers and workshops. The company aims to eliminate its carbon emissions by 2030 and has a "Repair & Renew" section that focuses on extending the lifecycle of your Koskela product. To date, it has partnered with 71 First Nations artists and generated over $1.4 Million in income. Now that's some dedication!
8. Medley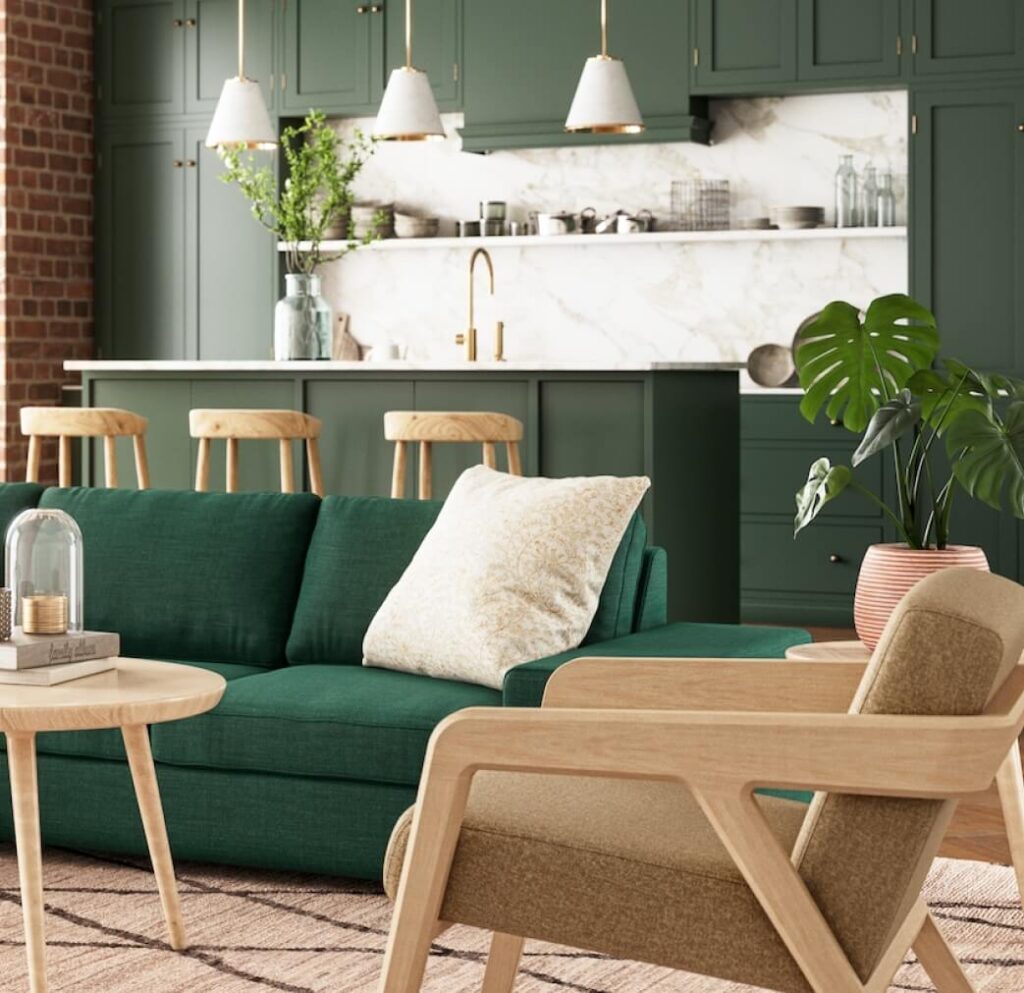 Product Range: Sofas, Sectionals, Bed frames, Headboards, Accent tables, Ottomans, Poufs, Storage, Bar stools Coffee tables, Throw pillows, etc
Materials: FSC-Certified wood like Solid walnut, Kiln-dried alder, and Maple, CertiPUR-US®-Certified synthetic foam, GOLS-certified organic latex, Low VOC plywood, etc
Price Range: $995–$6,550
Are you on the hunt for some super chic furnishings that will sink right into your contemporary space? Then Medley is your answer to prayers! With the mission to give the 'fast furniture' industry a much-needed makeover, Medley offers timeless and durable sustainable modular furniture that is made to last forever. Every item is handcrafted ethically in the U.S. to support local American manufacturing and lower its carbon footprint.
With a strong commitment towards sustainability, the company uses ecofriendly materials, old-school building techniques, and expert craftsmanship to create its ever-lasting designs. I personally admire Medley because of its "made to order" business model, where each piece is crafted just for you, when you order them. Plus, you can also customize its sleek products to your liking. Definitely, an incredible way to cut on overproduction and volumes of inventory.
9. Maiden Home
Product Range: All Living / Dining / Bedroom
Materials: SFI-Certified hardwood, Leather from responsible tanneries, CertiPUR-US®-certified soy-based foam, etc
Price Range: $525–$9,995
Maiden Home takes pride in creating furniture that is "design-driven luxury for the modern home." Just one look at their collection, and you'll absolutely agree! As one of the most sustainable furniture companies, its classic minimalist pieces are manufactured using responsible materials and heritage techniques by North Carolina artisans with generations of expertise. With every piece designed to be high in comfort and rich in detail, this luxury brand master "slow furniture" at its best.
A remarkable aspect of Maiden Home is, it operates on a "handcrafted-to-order" model, so each item is tailor-made to meet your needs. From aesthetic bedroom furniture to soft neutral colored pieces for your living room, its sleek range of furnishings are Greenguard Gold certified pieces that come with a lifetime guarantee. So, Maiden Home is certainly a brand that deserves to be a part of your home.
10. Made Trade
Product Range: Beds, Nightstands, Dressers, Couches, Accent chairs, Benches, Rocking chairs, Stools, Ottomans, Accent tables Outdoor furniture, etc
Materials: FSC-Certified wood, Recycled materials, etc
Price Range: $290-$5500
Made Trade is a one-stop destination that will fulfill all your needs for a sustainable lifestyle. The woman-owned company serves as an online marketplace where many small businesses, artisan collectives, and independent artists come together with their responsibly-made merchandise. You'll find some fantastic feel-good furnishing labels like Masaya & Co, Emeco, and more, offering a curated collection of ethical furniture designed to make your home a serene space.
Whether you're looking for hardwood furniture, recycled furniture, or artisan-crafted pieces, this platform has everything from Rwandan raffia side tables and cane loveseats to Nicaraguan ottomans. And every piece is Made in the USA. What's most thoughtful about Made Trade is it allows you to shop by value where you can choose to buy from labels that are BIPOC Owned, Women Owned, Fair Trade, Handcrafted, Vegan, Recycled and Upcycled, and more.
11. Masaya & Co.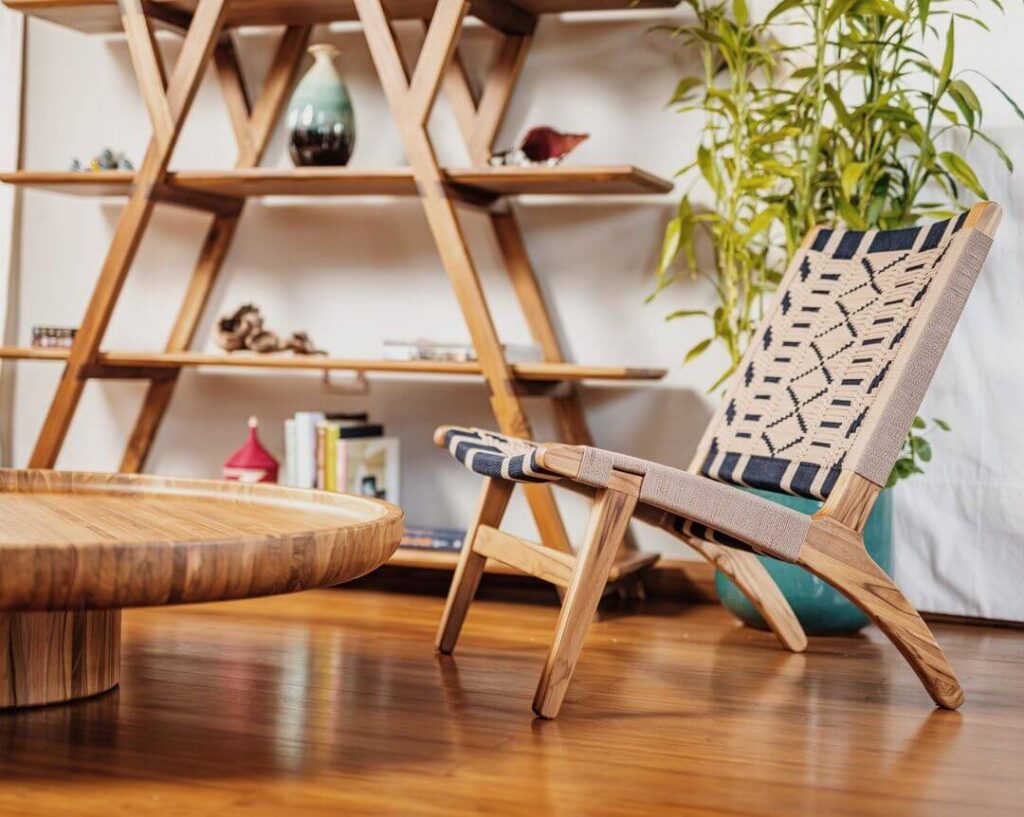 Product Range: Sectionals, Armchairs, Shower stools, Beds, Credenzas, Consoles, Accent chairs Dining tables, Loveseats, Shelves, Daybeds, Accent tables Outdoor furniture, etc
Materials: Responsibly-harvested solid hardwood, such as Teak, Royal Mahogany, Rosita Walnut, Low-VOC natural oils, etc
Price Range: $190–$6,420
For rustic and minimalist wood furniture that screams cottage-inspired sustainable style, turn to Masaya & Co. without second thoughts. This sustainable furniture brand is the perfect example of age-old wooden furniture craftsmanship, that didn't harm the planet in its making. With a plethora of timeless designs and pieces to choose from for your home and workspace, this company makes furniture with a purpose.
Every design at Masaya & Co. is handcrafted in Nicaragua using responsibly-sourced renewable hardwood. These trees are grown on their reforestation project, covering over 1100 acres of land. The company operates on a "Seed to Seat" model, where it plants more trees than it harvests, and so far, their team has planted over 1 million trees on the deforested ground.
12. Savvy Rest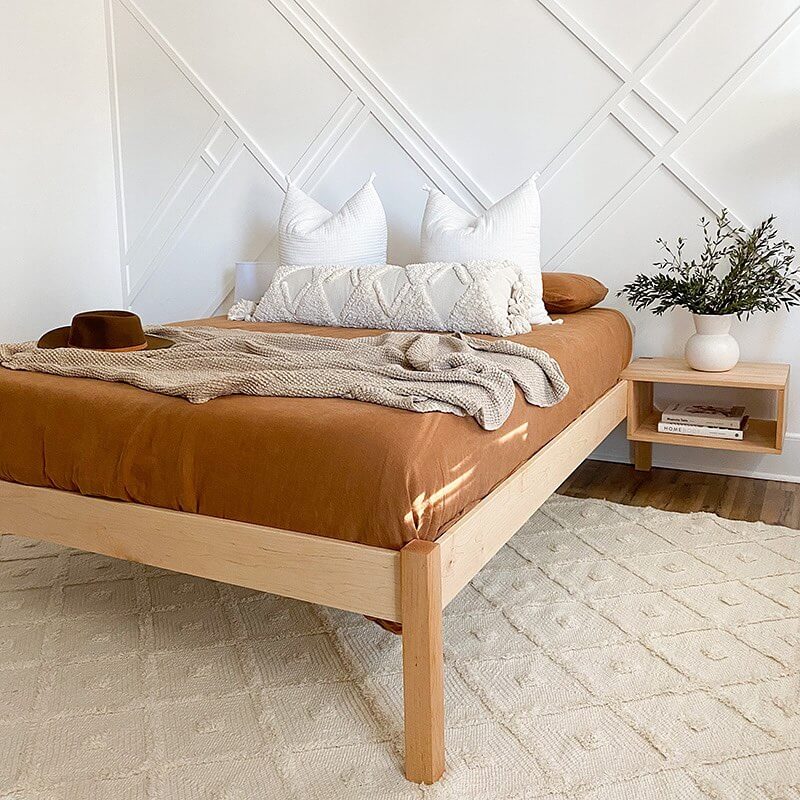 Product Range: Mattresses, Pillows, Platform beds, Adjustable bed frames, Sofas, Loveseats, Armchairs, Tables, etc
Materials: Ecofriendly materials like Hemp, Organic cotton, Talalay latex, Responsibly-sourced Maple hardwood, etc
Price Range: $550-$1899
Savvy Rest came to life with the mission to create organic mattresses, beddings, and non-toxic, sustainable furniture, designed with your well-being and the planet's health in mind. The brand's offerings are made from the best natural and organic materials like hemp, organic cotton, responsibly sourced hardwood, and more. These furniture pieces are Greenguard Gold certified and don't contain any chemical flame retardants, formaldehyde glue, metal coils, particle board, or veneer.
While the Virginia-based Savvy Rest specializes in creating the greenest mattresses, its limited collection of sleek and functional furniture is ideal for any setting. Combining traditional construction, premium quality solid wood, and timeless designs, its pieces are built to last for generations. Advocating sustainability and fair trade practices, this company is a certified B Corporation that prioritizes social and environmental standards over the average business.
13. Sabai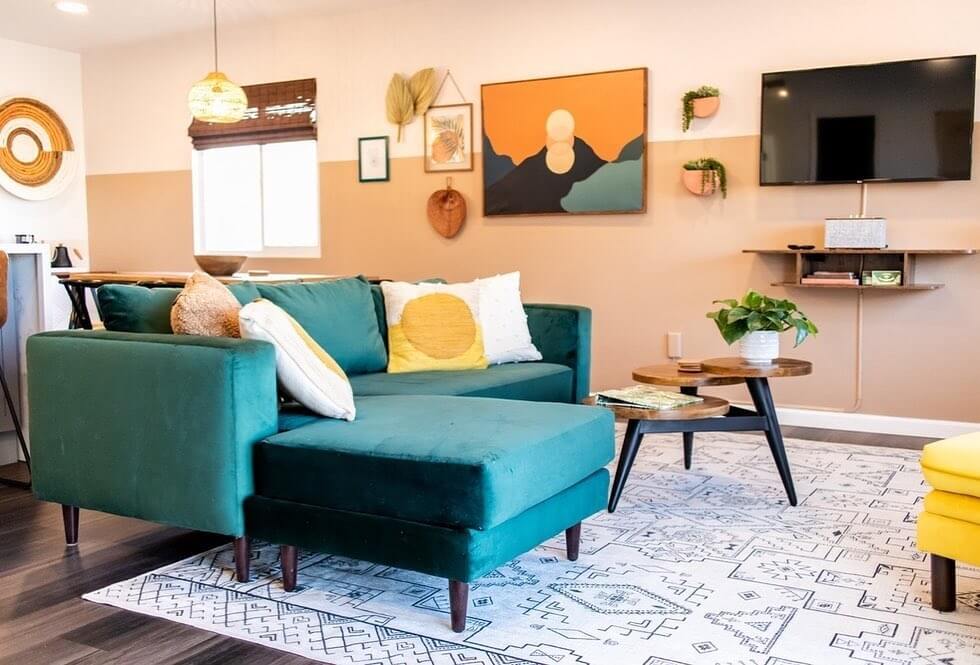 Product Range: Sectional, Club chair, Table, Loveseat, Ottoman, Semi-side table, Cushions, and Pillows
Materials: FSC-certified wood, Recycled materials like single-use plastic bottles, Certipur-US certified foam
Price Range: $395-$3045
Do you hate to scroll through an ocean of furnishing options to choose the perfect piece for you? Then, Sabai can be your savior! This affordable sustainable furniture brand has a limited collection of furniture categorized as The Living Room Bundle, Reading Nook Bundle, and other essential products, making furniture shopping an effortless experience. And while the number of products is minimal, I bet you'll lose your good night's sleep after taking one look at its pieces. To make the furniture unique, you can add your personal touch by customizing them in whichever way you like— Choose your preferred cushions, fabric, color, legs, and Voilà!
Sabai is a certified B Corporation that uses 90% of locally sourced FSC-certified wood and recycled materials to ethically manufacture its furniture in North Carolina. These items are also scratch-resistant, water-resistant, and modular. The company has a Closed Loop Program where they buy back old Sabai furniture for refurbishment. They also encourage consumers to shop for secondhand Sabai pieces.
14. Outer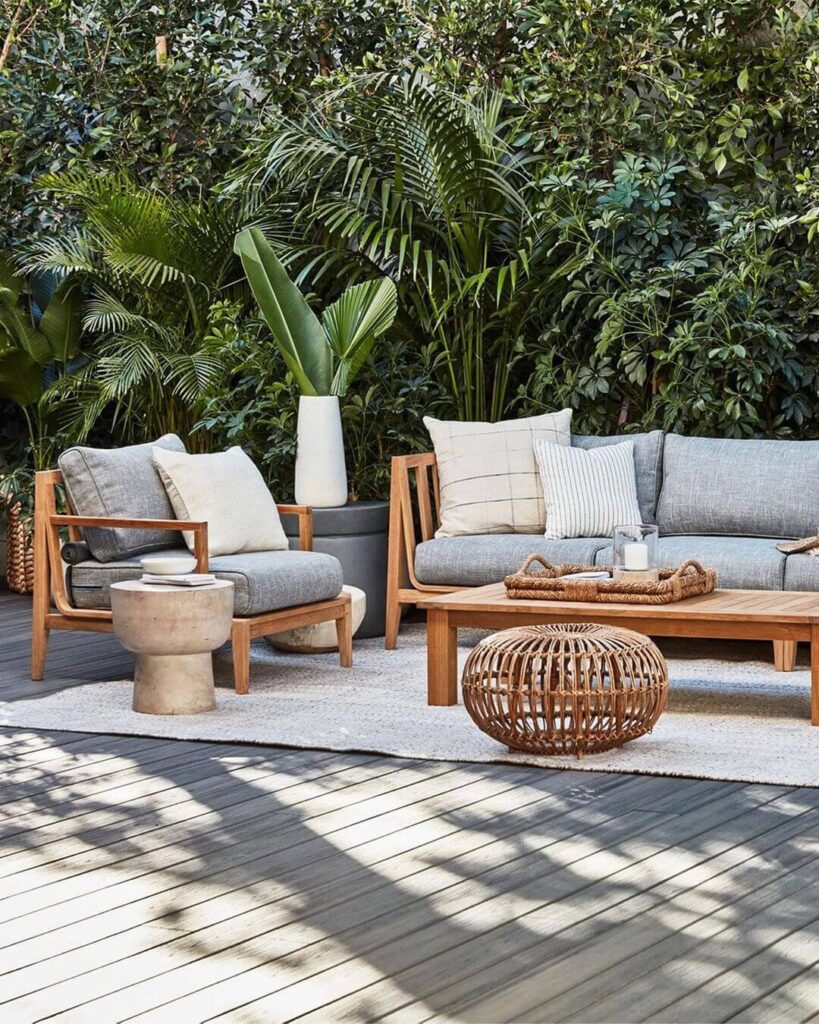 Product Range: Outdoor furniture, Sofas, Sectionals, Ottomans, Tables, Fire pits, etc
Materials: FSC-Certified wood, Recycled materials, Patented materials like OuterShell®, InsectShield®, etc
Price Range: $749-$7970
If you love spending quality time on your patio, then you've got to take a look at Outer's outdoor furniture collection. This affordable sustainable furniture brand creates the most durable, comfortable and tasteful furniture, inspiring you to connect with nature. With a focus on longevity and sustainability, it considers the quality of every material that goes into manufacturing its products, so that the results are not only good for you but also good for the future of Mother Earth.
Outer strives to disrupt the "fast furniture" industry, where profits are put before people and the planet. That's why, it ensures exceptionally high standards in its teak, aluminium, and wicker sofas and chairs that come with a 10 year warranty. The Carbon-Neutral certified brand practices "circular design" by recycling their entire outdoor sofa sets at the end of their life.
15. West Elm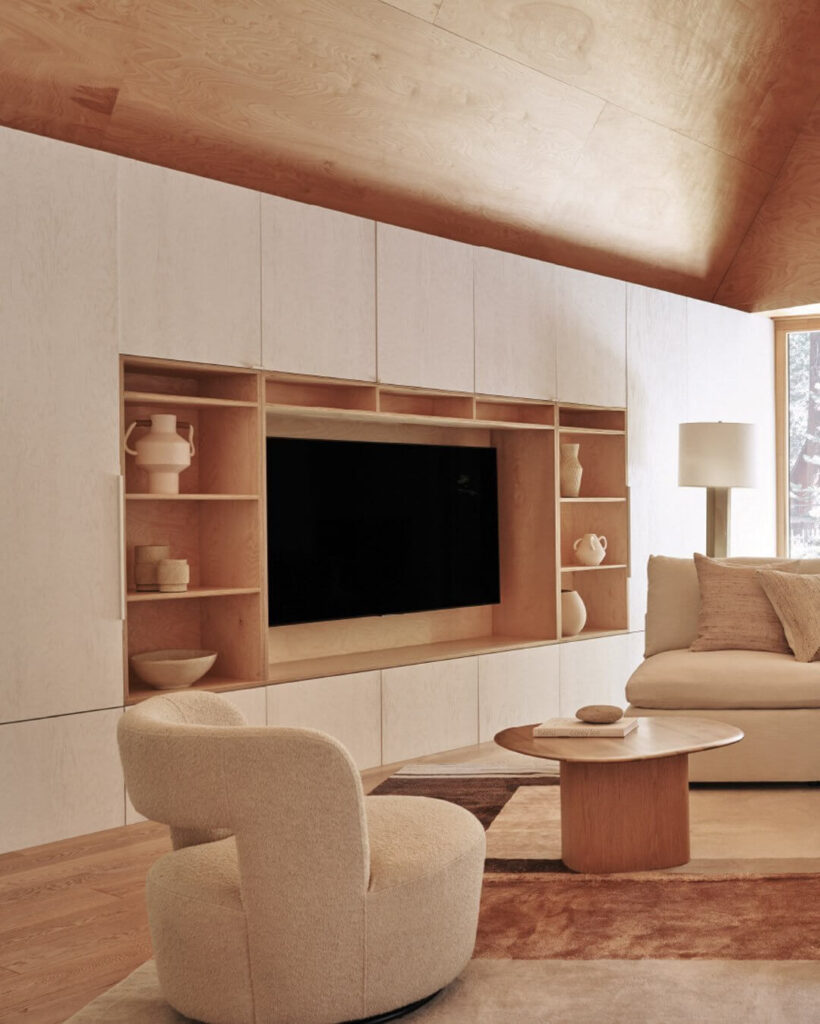 Product Range: Sectionals, Loveseats, Bed frames, Headboards, Nightstands, consoles, Shelves, Ottomans, Bar & Counter stools, Storage, Accent chairs Dining tables, Outdoor furniture, etc
Materials: Sustainably-sourced FSC-Certified wood, GOTS Certified Organic cotton, TENCEL™, Recycled polyester, etc
Price Range: $199–$5,999
West Elm is a leading sustainable furniture brand that I'm sure every conscious consumer has come across. The furniture giant operates as a unit of the Pottery Barn conglomerate and is home to decor and furniture items that will be a treat to your eyes. Passionate about its sustainability efforts, about 60% of West Elm's product line consists of sustainable furniture. Each piece supports initiatives like Organic, Sustainably Sourced, Greenguard Gold certified, Fair Trade certified, and Handcrafted.
With a diverse range of products to choose from West Elm's in-house and partner brands, you'll undoubtedly find items that match your aesthetic— whether it's classic, contemporary, rustic, or more on the edgier side. The company is dedicated to sustainability and forest conservation and aims to plant 6 Million trees by 2023. West Elm deserves all the appreciation for setting up an example that well-established global businesses can become eco-better if they pledge to do so.
What is Eco-friendly Furniture Really?
Eco-friendly furniture is consciously made with a focus to minimize the negative impact on people and the planet. From raw materials to the design and makers involved in the manufacturing process, there is a lot to consider when it comes to choosing sustainable furniture. But it is a great way to reduce your carbon footprint and contribute to a more eco-friendly world.
What Makes Furniture Sustainable?
First and foremost, sustainable furniture is made from 100% natural or recycled materials without the use of any toxic chemicals or high-emission manufacturing methods. These pieces of furniture are intentionally designed in classic shapes to suit every backdrop. Most sustainable brands create modular furniture that is easy to assemble, easy to move, and can be expanded whenever you feel like adding a few more pieces.
Ethical brands also focus on local sourcing and production to support the domestic economy along with eliminating the excess carbon emissions generated by the transportation of raw materials from distant locations. Since the idea of making sustainable furniture is to create pieces that last for long, brands work with expert furniture artisans who build products with intricate detailing and finishing touches.
Types of Sustainable Furniture
Reclaimed Wood Furniture: This type of furniture is made from reclaimed or salvaged wood, often from old buildings or furniture that would have otherwise been discarded. Reclaimed wood furniture gives new life to old materials, reduces waste, and often has a unique and rustic look.
Bamboo Furniture: Bamboo is a fast-growing and renewable resource, making it an excellent eco-friendly material for furniture. Bamboo furniture can be used for anything from chairs and tables to beds and cabinets.
Recycled Plastic Furniture: This type of furniture is made from post-consumer plastic bottles or bags, that would otherwise end up in landfills. This type of furniture is durable, weather-resistant, and easy to clean.
Upcycled Furniture: Upcycling involves taking old or discarded items and transforming them into something new and useful. Upcycled furniture can include anything from repurposed pallets to old suitcases turned into chairs or tables.
Eco-friendly Fabrics: Eco-friendly fabrics, such as organic cotton, hemp, or linen, can be used for furniture upholstery and cushion covers. These fabrics are grown without the use of harmful pesticides or chemicals, reducing the environmental impact of textile production.
Modular Furniture: These furnishing pieces can be easily assembled and disassembled, making it easier to transport and move. This type of furniture can be made from sustainable materials and can be adapted to fit different spaces and needs.
Secondhand Furniture: Undoubtedly, the most sustainable furniture is that which already exists! Shopping for pre-owned furniture prevents them from getting dumped in landfills reducing the need to produce new furniture. Thrift stores have a good collection of used and vintage furniture.
Tips to Buy Sustainable Furniture
Look for furniture made from eco-friendly materials such as bamboo, reclaimed wood, recycled plastic, or organic cotton. Avoid furniture made from materials that are harmful to the environment or human health, such as illegally sourced wood, synthetic fabrics, or toxic glues.
Look for furniture certified by third-party organizations, ensuring that the furniture has been responsibly sourced and manufactured.
Look for furniture that is built to last, rather than cheaply made and disposable. Investing in high-quality, durable furniture will not only reduce waste but save you money in the long run.
Look for furniture made locally to reduce the carbon footprint associated with transportation, along with helping local artisans and craftsmen.
Look for furniture that is shipped with minimal packaging or that uses eco-friendly packaging materials, such as recycled cardboard or biodegradable plastics.
Look for furniture that has been designed with energy efficiency in mind, such as furniture that incorporates renewable energy sources, or that is designed to reduce energy consumption.
To Wrap it Up…
Sustainable furniture is the future of home and office decor, as it provides a long-lasting and eco-friendly option that is both stylish and durable. By choosing such intentionally made furnishing items, you make a positive impact on the environment, supporting ethical manufacturing practices. The above-mentioned brands are doing every bit possible to help you create a taint-free space by producing eco-friendly furniture that is both beautiful and functional. So, now, consider doing your bit in contributing to a greener future by switching to sustainable furnishing today.
Happy Shopping!
FAQs
What are some sustainable materials used in eco-friendly furniture?
Responsibly sourced hardwoods like Maple, Walnut, Oak, and Teak, along with Bamboo, Recycled are some sustainable materials used in eco-friendly furniture.
Where can I find sustainable furniture?
You can find sustainable furniture from eco-friendly brands like Avocado, Burrow, Etsy Reclaimed Furniture, Made Trade, Goodee, Floyd, Emeco, Maiden Home, Medley, Masaya & Co., Koskela, Outer, Sabai, Savvy Rest, West Elm and many more.
Is repurposed or reclaimed furniture sustainable?
Yes, repurposed and reclaimed furniture are completely sustainable.
What makes furniture eco-friendly?
Sustainable and non-toxic materials, recyclability, durability, classic styles, minimal packaging, easy assembly, and ethical production are the major factors that make furniture eco-friendly. Overall, they are designed and produced with the goal of minimizing environmental impact while providing functionality and aesthetic appeal.
What type of furniture is best for the environment?
Reclaimed wood furniture, recycled furniture, furniture made from kind-on-the-earth natural materials, bamboo furniture, and secondhand furniture, are some types of furniture best for the environment.