Disclosure:
Our editors handpick top-rated brands, vetted through our strict ratings. Purchases via our links may earn us a commission.
Learn more
Looking for sustainable and budget-friendly online thrift stores in Canada? The rise of these stores has transformed the way Canadians approach second-hand shopping. Thrifting offers a variety of affordable garments that are a fraction of the price and highly, but most importantly eco-conscious. By not directly supporting the demand thrifting helps reduce consumption in the fashion industry, in particular in textile it reduces fabric waste. These Canadian online thrift stores have changed the way young generations look at fashion in retail, providing a convenient and accessible platform for treasure hunting from the comfort of your own home.
For the uninitiated, thrift stores are retail outlets that specialize in selling gently used or pre-owned items, ranging from clothing and accessories to household goods and more. Embracing the concept of circular fashion, these stores play a vital role in promoting sustainability by giving a second life to items that might otherwise end up in landfills, thereby reducing waste and its environmental impact. So let's have a look at some great Thrifting options in Canada!
Best Online Thrift Stores in Canada
Our Favorite List of Top 10 Online Thrift Stores in Canada for Striking Best Deals
Love thrifting and buying vintage items? Look no further! We've curated a list of our top 10 favorite online thrift stores, including brands like Community Thrift & Vintage, that offer a diverse selection of high-quality second-hand items. From trendy clothing to vintage accessories and home decor, these platforms provide a dozen options for sustainable and budget-friendly shopping. Get ready to thrift and discover the finest deals and hidden gems among the top Canadian online thrift shops. Happy hunting!
The RealReal has gained popularity as a sought-after resale brand, known for its global reach and well-reputed status. As a pioneer in luxury resale, their commitment to sustainability resonates with fashion enthusiasts worldwide. With a curated selection of high-quality pre-owned luxury items, including designer clothing, accessories, and fine jewelry, The RealReal offers sought-after pieces from renowned fashion houses. Their authenticity, expertise, and exceptional service have made them a go-to destination for buyers seeking premium second-hand finds. Whether you're looking for a statement piece or a timeless classic, The RealReal often sells luxury items on incredible deals, making luxury a bit more affordable and sustainable.
2. Babys basement vintage
Babysbasement is a trendy Canadian vintage brand that specializes in offering curated vintage fashion, funky home decor, and locally made goods. From secondhand clothing to antique items, you will find many affordable options. They also sell vegan and cruelty-free botanical scents, including their impressive collection of candles from 'droppedcandles.' The brand does 'story sales' on platforms like Instagram and Tik Tok. With thoughtfully sourced products, Babysbasement offers a selection of highly trendy and cool pieces, perfect for Gen Zs, showcasing their distinctive style and commitment to eco-friendly finds.
3. Community Thrift & Vintage
Community Thrift & Vintage is a social enterprise based in Vancouver, Canada, with a strong focus on sustainability and community impact. They provide a tightly edited collection of recycled fashion at affordable prices while supporting at-risk individuals through a compassionate work training program. Not only do they sell beautiful vintage pieces. they also have a commitment to donate all profits to the PHS Community Services Society, making every purchase contribute to a meaningful cause. By shopping at Community Thrift & Vintage, you not only access unique and budget-friendly fashion but also play a part in supporting women in the DTES (Downtown Eastside) through this noble non-profit initiative.
4. Mama Loves You Vintage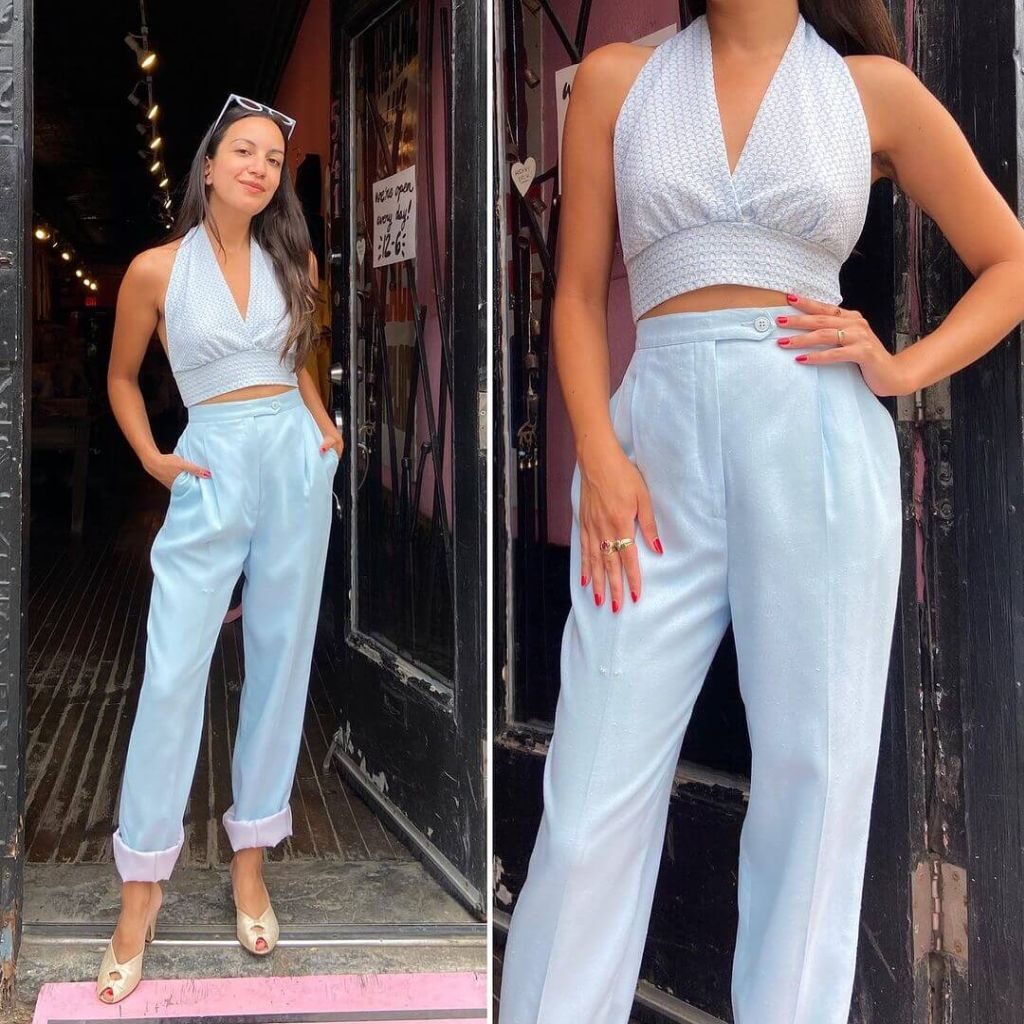 Mama Loves You Vintage on Etsy is well-known amongst Canadian thrift stores. With a focus on thoughtfully-sourced and sustainable practices, this family-owned store presents a delightful collection of hand-picked vintage clothing from various eras. The brand takes on conscious consumerism by supporting a business model that seeks to shift the demand away from fast fashion and its over-production of goods. Each unique piece is curated with love, mended, and washed before becoming available to customers, offering the customers to be worry free and to cherish items they buy.Their diverse clothing selection ranges from the early 1900s to the 1990s. Add their pieces for a touch of nostalgia and timeless charm to your wardrobe.
5. Penny Arcade Vintage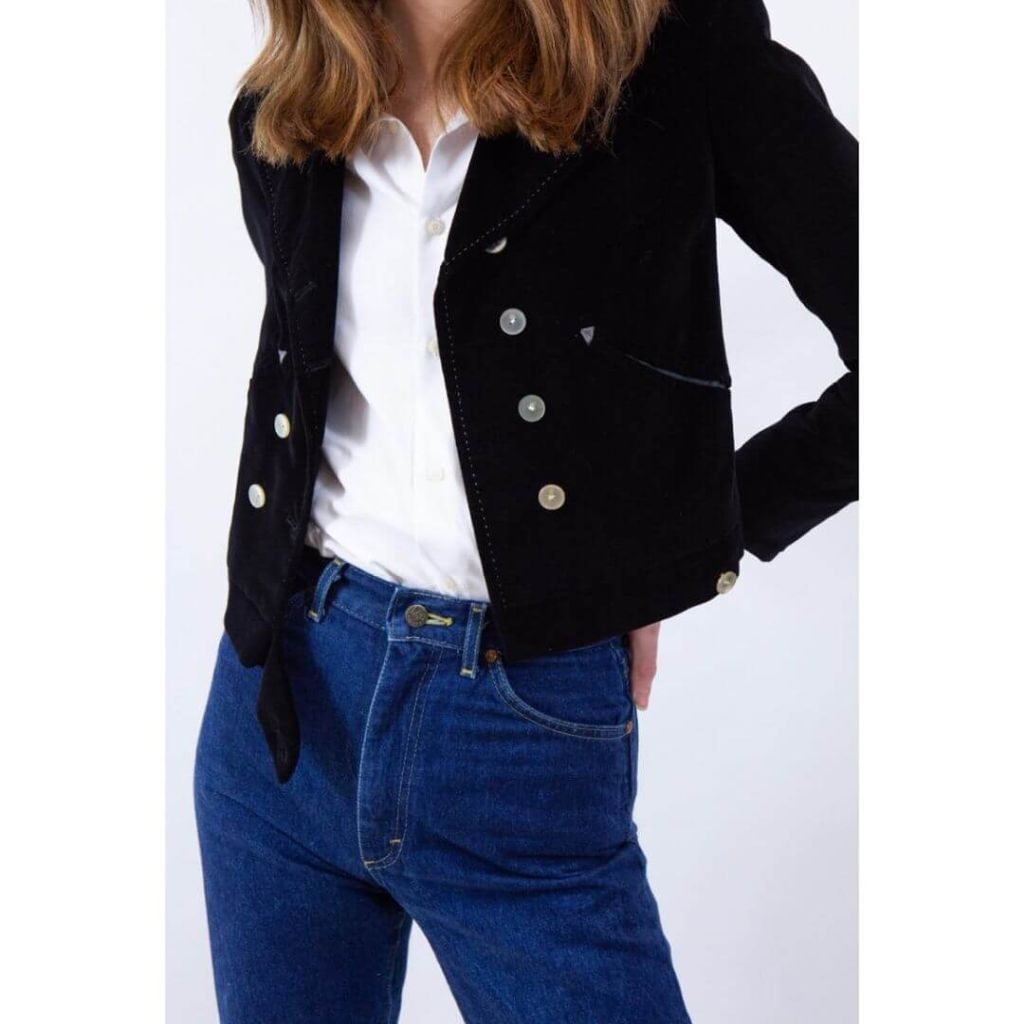 Penny Arcade Vintage has a strong commitment to sustainability and a passion for vintage fashion. Their website has a clean, and gives a easy to shop, no-nonsense experience. The brand curates an gender inclusive selection of clothing for men, women, and children. Beyond clothing, Penny Arcade Vintage also offers a delightful handmade items like cute greeting cards and apothecary items like soap and incense. So if you're looking for items to make your sustainable living happier beyond fashion, you might like checking out Penny Arcade Vintage.
6. Chosen Vintage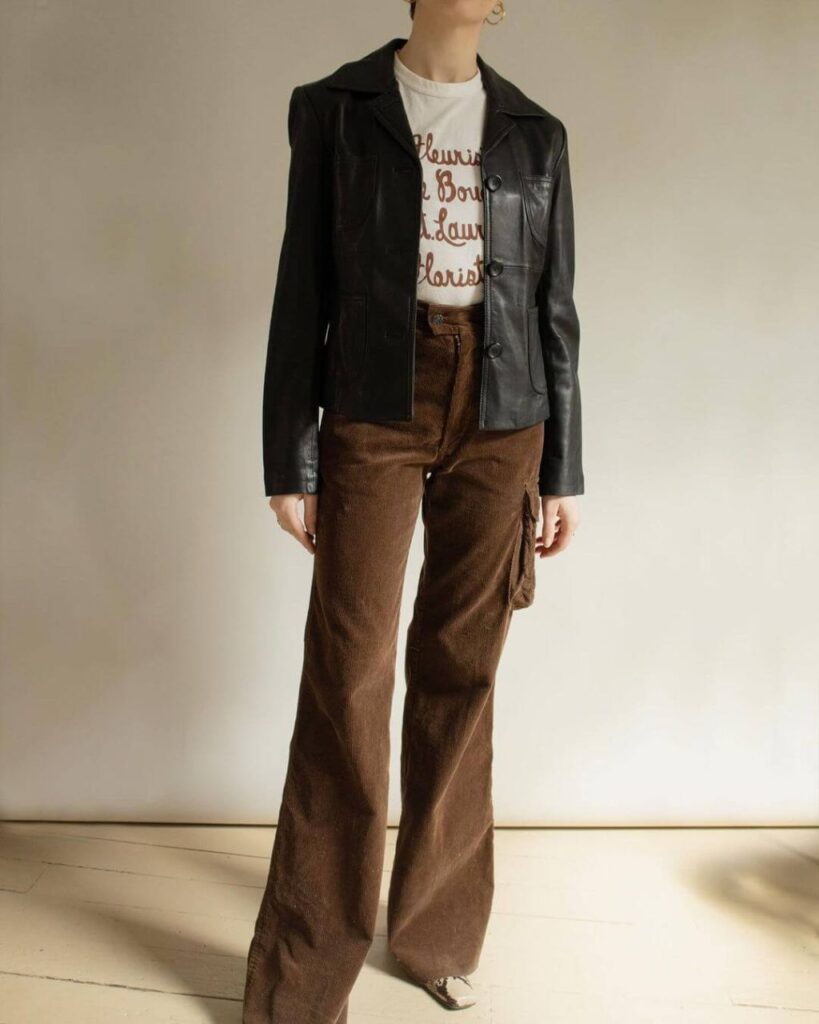 The fun-loving Chosen Vintage boutique from Toronto has both online and physical stores in Toronto. It sells vintage and modern styles that are carefully selected, usually affordable, and unique pieces still in good condition. You can have trendy outfits by shopping from them while helping the environment. Chosen Vintage believes in creative and sustainable shopping, encouraging people to think about the impact of their choices. They offer a variety of items like clothes, bags, home decor, and books. So, if you love vintage stuff and want to be fashionable without spending too much, check out Chosen Vintage!
7. Love That Bag etc
Love That Bag is a fantastic online shop in Canada that sells authentic, preloved items like designer handbags, clothes, shoes, and accessories. Their range of designer items include brands like Chanel, Louis Vuitton, Hermes, and more at discounted prices. Based in Montreal, they gather secondhand items from all over Canada, making them available across the country and internationally. You can enjoy stylish designer items without breaking the bank! They care about being genuine, eco-friendly, and making fashion affordable for everyone. So, if you're looking for high-quality and affordable luxury, Love That Bag is the place to go!
8. New Life Clothing
New Life Clothing stands out as a noteworthy option in clothing thrift stores in Canada due to its commitment to affordability and quality. Founded with a vision to breathe new life into vintage garments, they curate a collection of fashionable and unique items for their customers. Embracing sustainability, New Life Clothing goes beyond just upcycled clothing; they use compostable and recycled mailers, reusable freebies, and recycled clothing tags, reducing single-use plastic to promote a circular economy and preserve the environment. Additionally, a percentage of each purchase goes towards supporting a featured non-profit, allowing customers to make a positive impact with their shopping choices. With a diverse range of products, including tee shirts, knitwear, pants, headwear, bags, jewelry, and more, New Life Clothing is sure to offer give you dozen options for guilt-free shopping that combines style, affordability, and ethical values.
9. The Travelling Thrifter CA
The TravellingThrifterCA on Etsy offers a curated collection of sustainable pre-loved pieces, carefully chosen or reworked to breathe new life into old clothing. With a commitment to conscious consumerism and reducing fashion waste, this vintage store embodies the essence of sustainability. They have secondhand pieces like floral tops, classic jeans, vintage leather jackets, and stylish leather boots, each carrying a touch of timeless allure. Affordable and of excellent quality, TravellingThrifterCA presents an opportunity to indulge in thrifting joy while embracing sustainable fashion. Explore the treasures of this vintage haven and redefine your wardrobe with pre-loved gems.
10. Wild Thing Vintage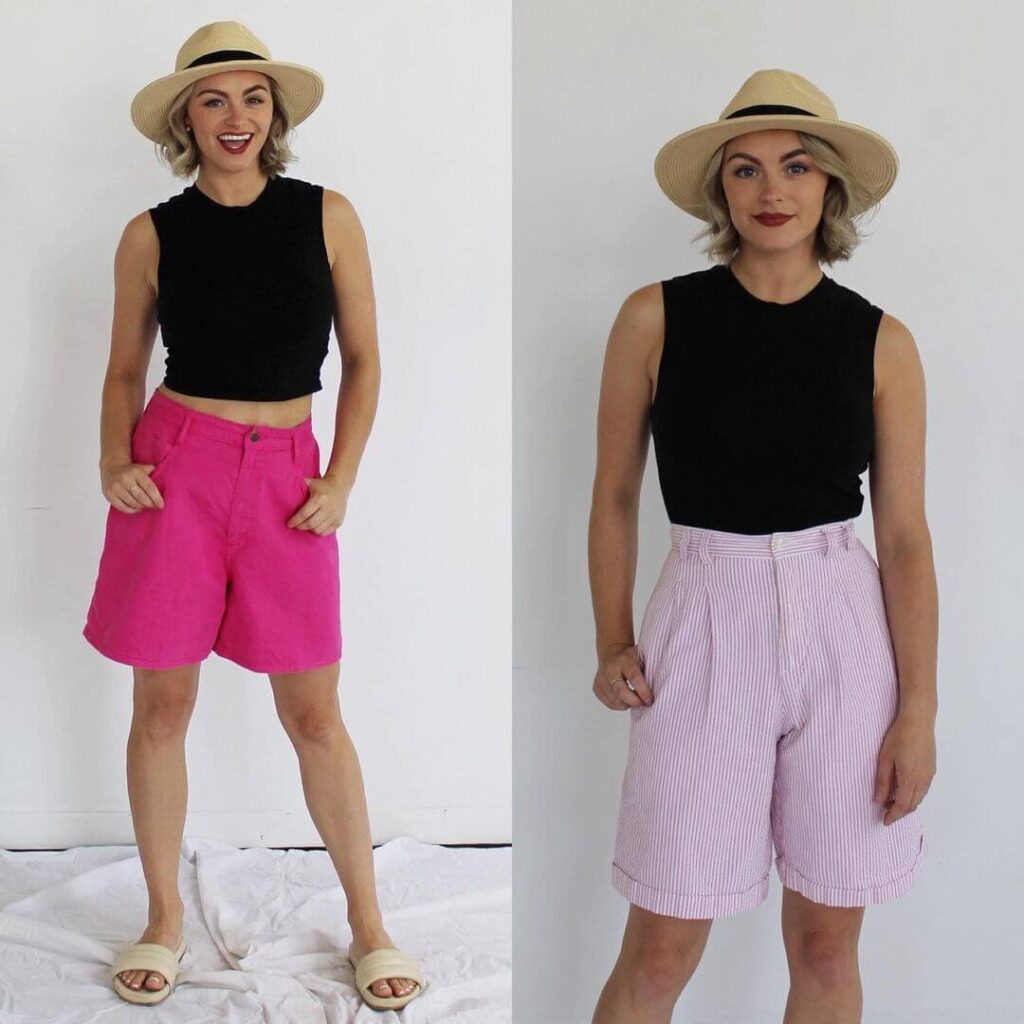 Wild Thing Vintage is a renowned Canadian brand based in Toronto, specializing in vintage boho, pinup, designer, and rock & roll clothing. Established in 2010, this Etsy store has gained popularity with its unique mission and values. The brand's founder, Erica Black is an actor with a penchant for treasure hunting, passionately seeks out statement pieces that captivate attention. With a focus on fit and style, they curate a collection that celebrates avant-garde, gothic, retro, hipster, rockabilly, and pinup fashion. Wild Thing Vintage reaches audiences across the US and Canada, offering upcycled jewelry and exceptional vintage finds. You will find 80s Designer Vintage Clothing products like red bell bottoms to Christian Dior's floral blue dress shop for some unique luxury pieces.
Navigating the Online Thrift Shopping Experience Smoothly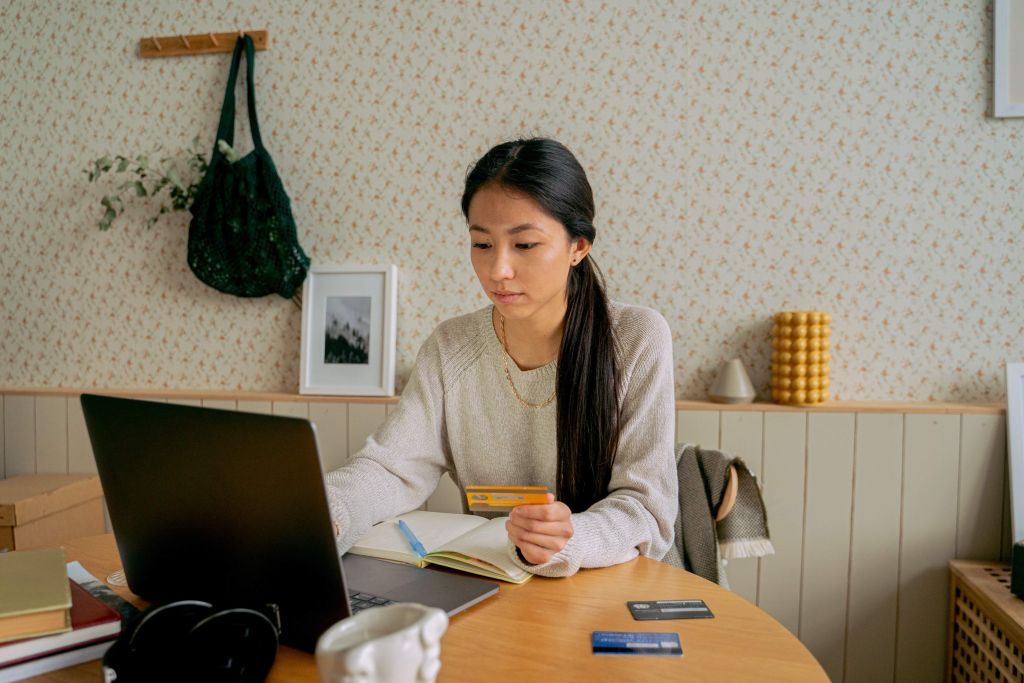 Navigating this experience smoothly can be both exciting and rewarding. In this guide, we will provide you with essential tips for making the most of your online thrift shopping journey, including what to look for at thrift stores. Embrace sustainable and budget-friendly shopping with confidence and discover hidden gems along the way.
Discovering the treasures within online thrift stores requires knowing what to look for. Certain items should always be on your thrift shopping radar, like classic accessories, vintage clothing, and sturdy household goods. Embrace the thrill of the hunt and be patient in your search for those hidden gems that hold unique value. Remember, it's not just about scoring a bargain; it's about finding items that resonate with your personal style and lifestyle.
Understanding Sizing and Condition Descriptions
When shopping for pre-loved items online, understanding sizing and condition descriptions is essential. Refer to size charts and pay close attention to item descriptions to ensure a perfect fit. Keep in mind that vintage sizes may differ from contemporary sizing, so double-check measurements. Don't shy away from gently used items; they often have charm and character that can't be replicated.
Utilizing Search Filters to Narrow Down Preferences
The vast selection of online thrift stores can be overwhelming, but you can easily navigate it using search filters. Refine your searches by category, size, brand, and price range to hone in on your preferences. By using filters effectively, you'll save time and energy while finding precisely what you need. Don't hesitate to experiment with various combinations to uncover new treasures.
Exploring Seasonal Sales and Promotions
Maximize your thrift shopping experience by keeping an eye on seasonal sales and promotions. Many online thrift stores offer discounts during special occasions or clearance events. Take advantage of these opportunities to find even better deals on your favorite items. Sign up for newsletters or follow the stores on social media to stay updated on upcoming sales.
Collecting and Analyzing Customer Feedback
Customer feedback is a valuable resource in the world of online thrift shopping. Before making a purchase, take the time to read reviews and assess the reputation of the seller or store. Positive feedback provides reassurance and builds trust, while negative reviews can serve as cautionary tales. Strive to purchase from reputable sellers with a history of positive customer experiences.
Concluding Thoughts…
Sustainable and budget-friendly thrift shopping in Canada through online stores showcases a diverse selection of pre-loved treasures, from luxury resales to trendy vintage finds. By opting for online thrift stores, we can make a positive impact on both our wallets and the environment. Thrift shopping is a great pratice that allows buyers to find incredible deals on high-quality fashion, accessories, and home goods.
Choosing second-hand also means reducing our carbon footprint and supporting circular fashion practices, contributing to a greener planet. Moreover, shopping from these online thrift stores often means supporting social enterprises and non-profit organizations that empower at-risk individuals and give back to the community. Embrace the charm of thrifting and make a conscious choice for a more sustainable future. Happy thrifting!
FAQs
What are thrift shops called in Canada?
Thrift shops are commonly called Second-hand stores or Vintage shops in Canada.
Does Canada have thrift stores?
Yes, Canada has numerous thrift stores offering second-hand items for budget-friendly shopping.
What is the cheapest online thrift store?
The cheapest online thrift store may vary, but Community Thrift & Vintage and Babysbasement are amongst the affordable options in vintage fashion.
Is Shein an online thrift store?
No, Shein is not an online thrift store; it is a fast-fashion retailer offering new clothing items.