Disclosure:
Our editors handpick top-rated brands, vetted through our strict ratings. Purchases via our links may earn us a commission.
Learn more
Awareness about sustainability is growing around the world with leaps and bounds. With the rising uproar of climate change and environmental degradation, more and more individuals are shifting to a sustainable lifestyle to reduce their environmental impact. Sustainability blogs, podcasts, books and documentaries play a solid role in helping people to make informed choices in thier endeavor.
As we whizz into an uncertain future, sustainable bloggers are surpassing all efforts to raise awareness towards reaching zero carbon footprint in their own niche. If you're wondering where to find them, then don't worry. Like always, we've got your conscious interests protected. Here's presenting the best sustainability blogs that cover various topics such as sustainable living, eco-friendly fashion, sustainable food, responsible travelling and green business. So fasten your seatbelt for a roller coaster ride across the blogosphere!
25 Top Sustainability Blogs
Best Sustainability Blogs for Sustainable Fashion
1. Your Sustainable Guide
2. Good On You
3. The Good Trade
4. Sustainably Chic
5. Sustainable Jungle
Best Sustainability Blogs for Sustainable Living
1. Treehugger
2. Going Zero Waste
3. Zero Waste Home
4. Trash Is For Tossers
5. Mindful Momma
Best Sustainability Blogs for Sustainable Food
1. The Zero-Waste Chef
2. Sustainable Dish
3. Food Tank
4. Minimalist Baker
5. Edible Communities
Best Sustainability Blogs for Sustainable Travel
1. Green Global Travel
2. Good Nature
3. Green Traveler Guides
4. The Altruistic Traveller
5. Two Dusty Travellers
Best Sustainability Blogs for Sustainable Business
1. Sustainable Brands
2. GreenBiz
3. Corporate Knights
4. McKinsey
5. Triple Pundit
25 Best Sustainability Blogs to Follow Keenly
Sustainability is a heated topic around the internet. And sustainable bloggers from all streams are joining the bandwagon to guide their audience in leading an eco-friendly lifestyle. While some educate about making small changes for sustainable living, others support you in achieving a minimalist, conscious wardrobe through sustainable fashion blogs. Then there are sustainable travel blogs to assist you in planning zero-carbon-imprint trips and sustainable food blogs to raise attention towards the miserable food system. And let's not forget sustainability blogs for green businesses, where we can learn about the industrial impact and technologies to eliminate carbon emissions.
So let's check out— Your Sustainable Guide, Good On You, The Good Trade, Sustainably Chic, Sustainable Jungle, Treehugger, Going Zero Waste, Zero Waste Home, Trash Is For Tossers, Mindful Momma, The Zero Waste Chef, Sustainable Dish, Food Tank, Minimalist Baker, Edible Communities, Green Global Travel, Good Nature, The Altruistic Traveller, Green Traveler Guides, Two Dusty Travellers, GreenBiz, Corporate Knights, Sustainable Brands, McKinsey, and Triple Pundit.
Best Sustainability Blogs for Sustainable Fashion
1. Your Sustainable Guide
Raising the bar for all things sustainable, ethical and animal-friendly, Your Sustainable Guide evidently, tops the list of best sustainability blogs in conscious fashion. Driven with the core purpose of healing Mother Earth by educating the masses to make informed clothing choices, this space is home to an extensive blogpost library. It contains oodles of editorials that not only serve as a guide to sustainable and fair trade fashion labels including those catering to the special requirements of Plus Size persons, but also alert the audience with detailed reviews of popular fast fashion brands. But, wait! It doesn't end there!
Apart from helping you to master a guilt-free, untainted wardrobe, Your Sustainable Guide also houses a healthy mix of noteworthy topics like zero-waste stores, BPA-free products, organic food items, veganism and so on, to assist you in making meaningful changes for a better life— for yourself, your family, the people and the planet. So whether you're on the hunt for a dashing pair of eco-friendly denim, classic dresses or super-chic shoes, Your Sustainable Guide has got you!
2. Good On You
Good On You is the world's #1 source for fashion brands' sustainability ratings. With thousands of articles where clothing labels are rated based on their impact on the people, planet and animals, this blog has so far assessed 4000+ brands. It also has a library of posts covering the concerning topics of the fashion industry's effect on a global level. As an archetypal platform for sustainable fashion, it strongly inspires the masses with its belief— "Wear the change you want to see."
If you're wondering how the rating system works— Well, Good On You reads between the seams of the brands. It digs deep into every label and gathers all the information that covers their sustainability efforts and supply chain. Next, it uses expert analysis to give the brands an easy-to-understand score. In this way, it helps you make informed choices to always go for responsible brands that do good for the entire planet over the ones that don't. Good On You's work contributes to the UN Sustainable Development Goal.
3. The Good Trade
The Good Trade is a leading destination for editorials on sustainable fashion, slow-living inspiration and self-care. With the goal to serve, nurture, and motivate you about the issues that matter for an intentional life, it is undeniably a reliable resource for vetted shopping recommendations. While the blog has a good selection of home decor, food, activism and zero-waste articles, most of its pieces focus on fashion beauty, wellness and glamour.
From listings on sustainable silk pyjamas and eco-friendly perfumes to minimalist jewelry brands and toxic-free makeup, The Good Trade is a one-stop guide for sustainable fashion and lifestyle for men and women. And its diverse topics are what make the blog a well-balanced website. What I love most about this blog is its aesthetically pleasing design which is calming yet chic. So, go check it out because, with The Good Trade, you're off to a good start!
4. Sustainably Chic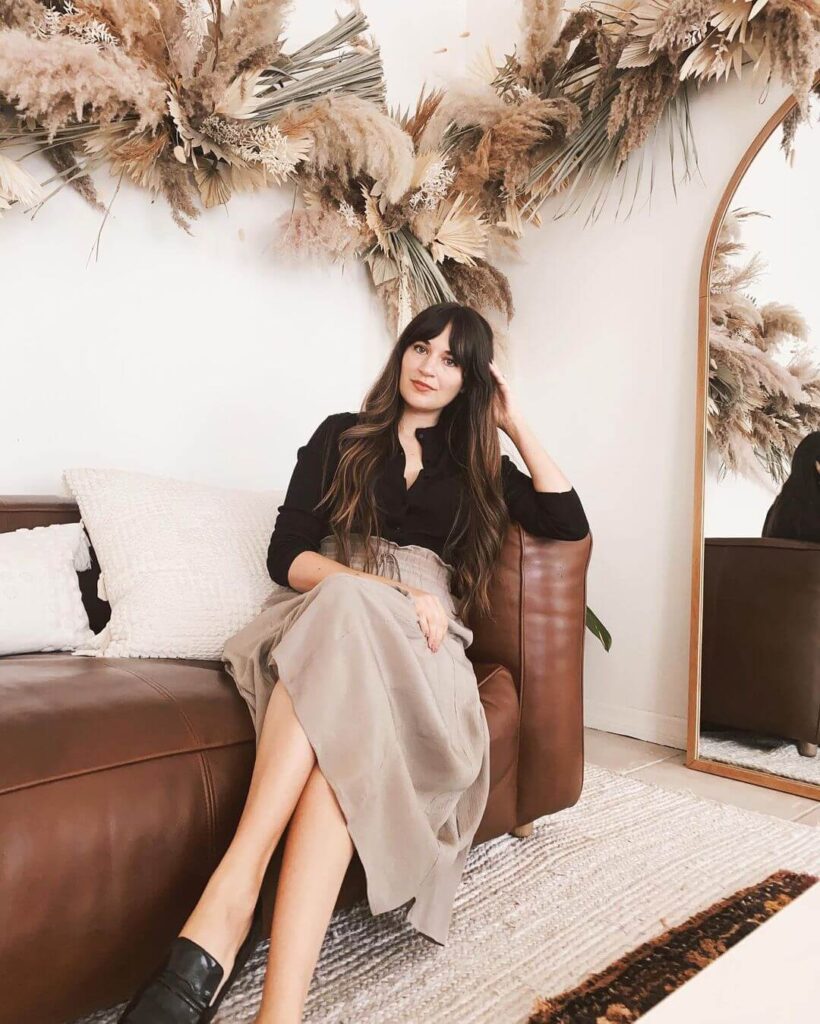 For all you fashionistas who want to design a sustainable closet, Sustainability Chic is the place to be! Created by Natalie Kay Smith in 2014, this blog is the quintessential online destination for sustainable fashion, green beauty and eco-lifestyle. With an extensive background in the fashion industry, Natalie is well aware of this sector's biggest problems and impact on our entire ecosystem. Therefore, with Sustainably Chic, she created a space where fashion can exist responsibly without hurting the people and the planet, so we can enjoy the art behind the things we wear and use daily.
As a blog for ethical and sustainable fashion, you can find here informative posts on the fashion industry's environmental impact. It also has bundles of tips and tricks to reduce your carbon footprint by mindful shopping, along with lists of extraordinary brands vetted for transparency, sustainability and fair trade practices.
5. Sustainable Jungle
Make way for Sustainable Jungle— one of the premier sustainable fashion blogs that live rent-free in the hearts of many conscious peeps! The blog is centred on encouraging positive change by educating the audience with sustainability-related ideas, tips and tricks. It also looks deep into the ideologies of various responsible brands, bringing stories about people and organisations that are changemakers doing purposeful work to better our planet.
So whether you want detailed posts on eco-friendly fabrics or articles covering the best brands for vegan shoes, eco-friendly engagement rings, or simply a guide to reading clothing tags, Sustainable Jungle can help you big time. While you check it out, make a note to go through its fashion beauty and wellness section, which houses endless informative content on ethically made, kind-on-the-earth products. Just impressive!
Best Sustainability Blogs for Sustainable Living
1. Treehugger
Treehugger was founded in 2004 by eco-advocate Graham Hill. Considered as one of the world's most prominent information sites for green living, this space offers advice, clarity, and inspiration to drive mainstream sustainability. The blog covers a healthy mix of topics, such as renewable energy, eco-friendly architecture, practical everyday tips to reduce your carbon footprint, combatting climate change guides, sustainable transportation, and more.
What makes Treehuggers stand out is its massive volume of content, so no matter your area of interest, this blog can get your everyday environmentalism spirit on point. No doubt, it garners about 2.6 million monthly users and was honored with multiple awards. In other news, Treehugger was acquired by Dotdash Meredith in 2020, where it happily operates as a sustainability blog.
2. Going Zero Waste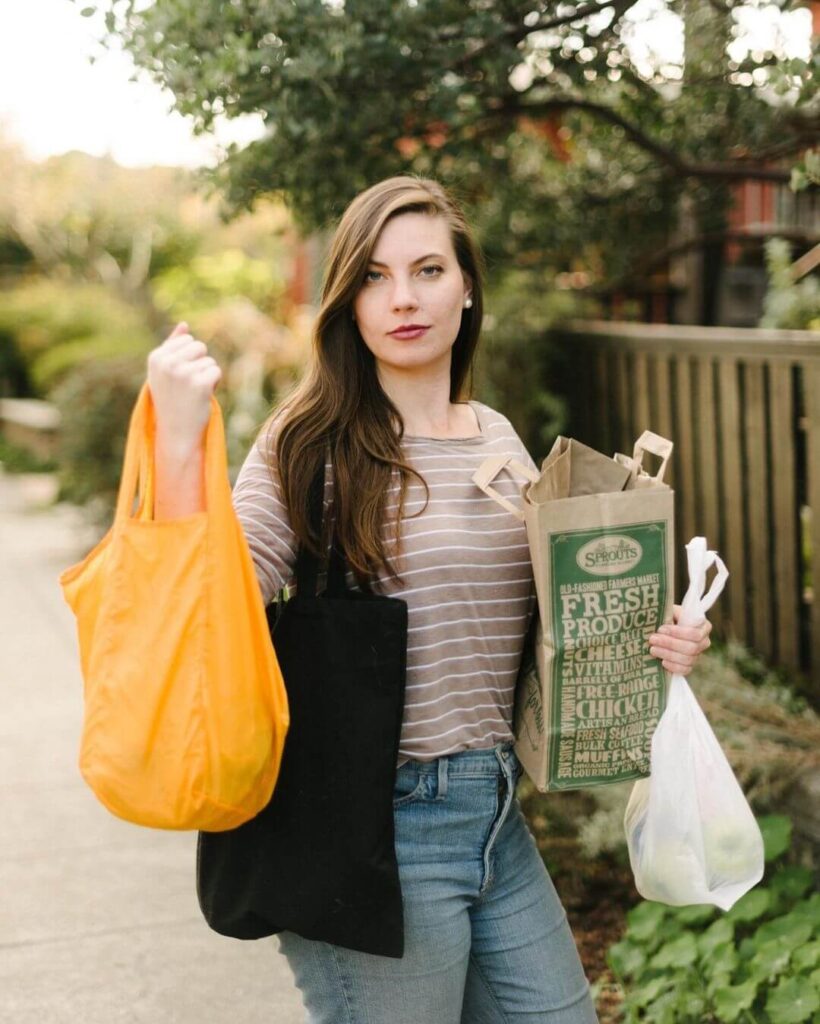 Going Zero Waste is a gem of an eco-living blog run by Kathryn Kellogg, a professional theatre artist. The platform is committed to helping everyone to make informed choices to live a healthier and more sustainable life. She covers diverse topics ranging from tips for a zero-waste lifestyle, fashion, beauty, minimalism, recycling, personal and financial wellness, and so much more.
Kathryn is a spokesperson for National Geographic for plastic-free living. She is also the author of 101 Ways to Go Zero Waste and the Chief Sustainability Officer at the One Movement. Through her blog, Kathryn hopes to help others improve their health and that of the planet by breaking down sustainable living into an effortless step-by-step process with lots of positivity and care.
3. Zero Waste Home
Hands down to the OG of sustainability blogs, Zero Waste Home is the creation of the brilliant Bea Johnson. Her take on a waste-free sustainable living has become quite the movement. And through her blog, she teaches to simplify your life with fewer products and more experiences. The space is filled with interesting guides and articles revolving around sustainability. You can even shop a wide range of innovative, kind-on-the-earth products, like natural soaps, water-soluble crayons, alum stone deodorant, active infusion serum, and the list goes on.
Bea is known for pioneering the idea of 'trash jar,' which is a pint-sized container that she uses to fit in her entire family's yearly garbage. She developed The 5Rs of the Zero Waste concept— Refuse, Reduce, Reuse, Recycle, and Rot. Her sustainable living blog has been published into the bestselling book Zero Waste Home and is translated into 28 languages.
4. Trash Is For Tossers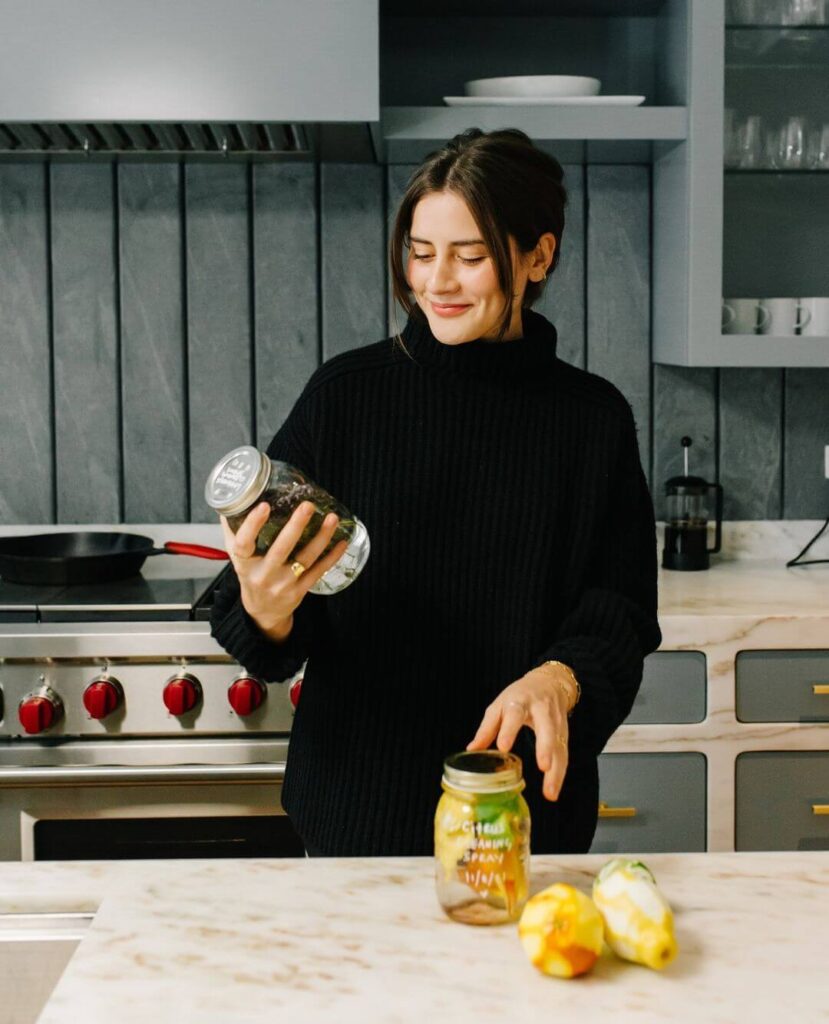 Trash Is For Tossers is an amazing resource that can help you in reducing your daily waste and lead a mindful life. Founded by Environmental Studies major, Lauren Singer, this blog has a library of articles, tips, and tricks for a zero-waste lifestyle, beauty, recipes, guides to upcycle food scraps, DIYs, and so much more, that makes sustainable living simple, cost-effective, and super fun. She started the blog to document her personal journey of cutting her waste to zero. Her work went viral when she fitted a year's worth of waste in one 16oz mason jar.
Nicknamed as "the girl with the trash jar", Lauren's Ted Talk brought the theory of Zero Waste to millions. She launched 'Package Free' on her site in 2017. It is a storefront where you can shop for sustainable products that can help you to reduce waste and make the world a less trashy place.
5. Mindful Momma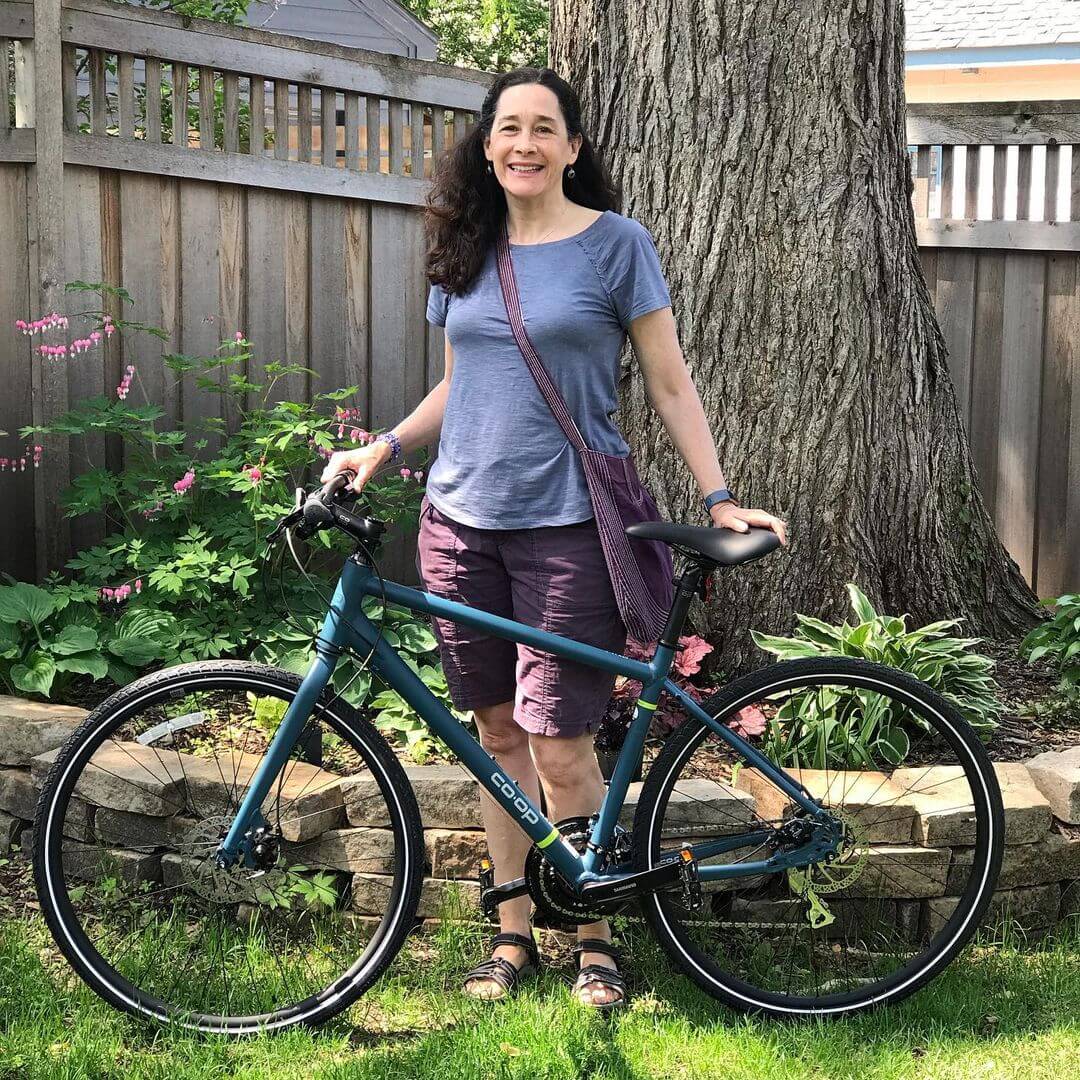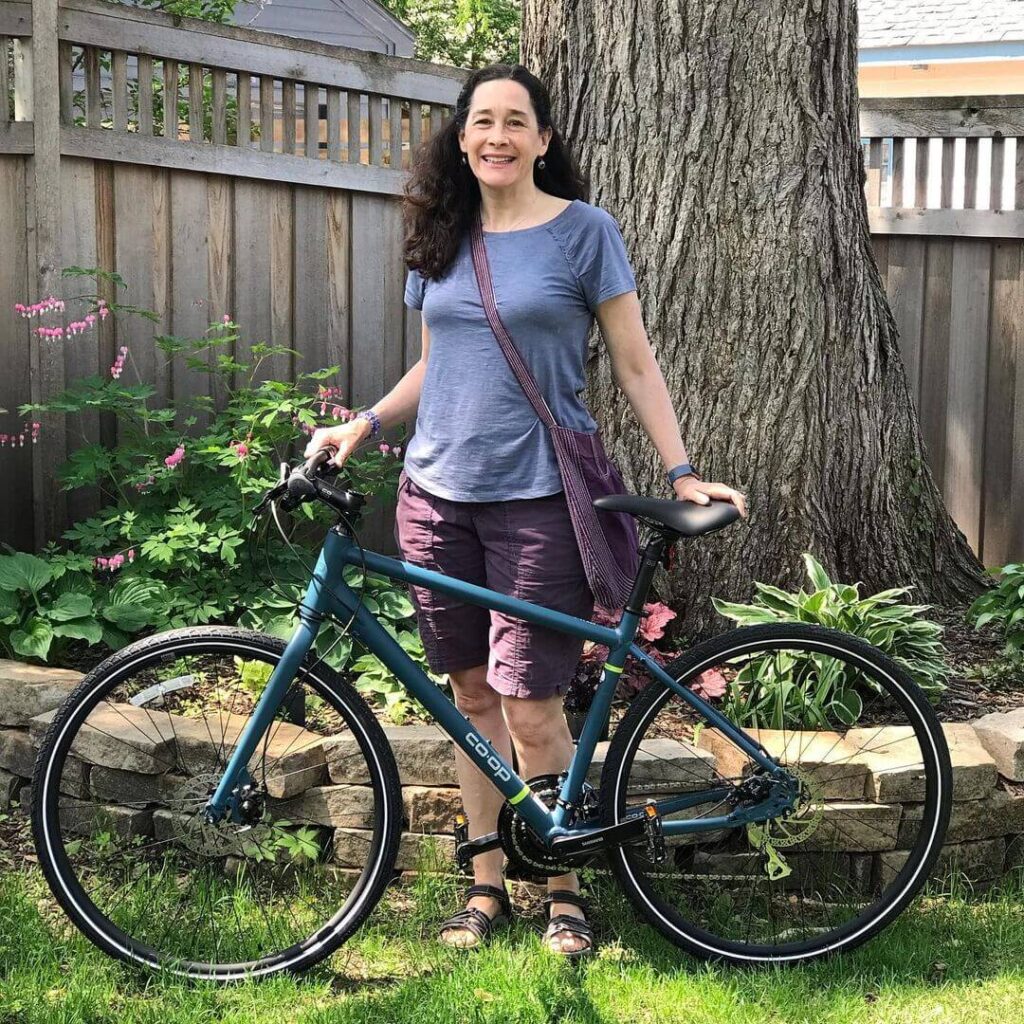 Mindful Momma provides simple yet actionable solutions for clean and natural living. Created by Micaela with the goal of helping you find the best eco-friendly products in the market, this blog brings well-researched ideas, tips and tricks to read the products' labels, DIY your own cleaning and beauty articles, and so much more. What I love about this sustainable living blog is, it preaches the idea that green living is not about perfection. Instead, it's a journey, so you don't need to be too hard on yourself.
At Mindful Momma, you'll find blog posts that are a good mix of healthy food, natural living, zero waste lifestyle, non-toxic products, and sustainable home decor. And if you're a newbie, starting your sustainability journey, then check out the 'Get Started' section, where you can learn to make small but influential changes. Micaela is also the author of the book, Practically Green: Your Guide to EcoFriendly Decision Making.
Best Sustainability Blogs for Sustainable Food
1. The Zero-Waste Chef
Anne-Marie Bonneau is the face behind Zero Waste Chef. The blog teaches you to achieve a plastic-free living and a waste-free kitchen by making small changes in your grocery shopping sprees. Apart from tips and hacks to cut on plastic packaging, the blog primarily focuses on loads of recipes curated by Anne-Marie herself, to help you replace your favorite packaged foods with healthier, freshly cooked versions. What's best is all the recipes are made with plant-based, organic ingredients.
With topics like 50 ways to kick plastic along with hundreds of mouthwatering nutritious meal ideas, her sourdough recipes are the winners of many hearts (and tummies). Anne-Marie strongly believes that the right kind of food can make significant changes— not only to improve our health but also to the environment. The Zero Waste Chef has been transformed into a bestselling book, and Anne-Marie also holds cooking workshops.
2. Sustainable Dish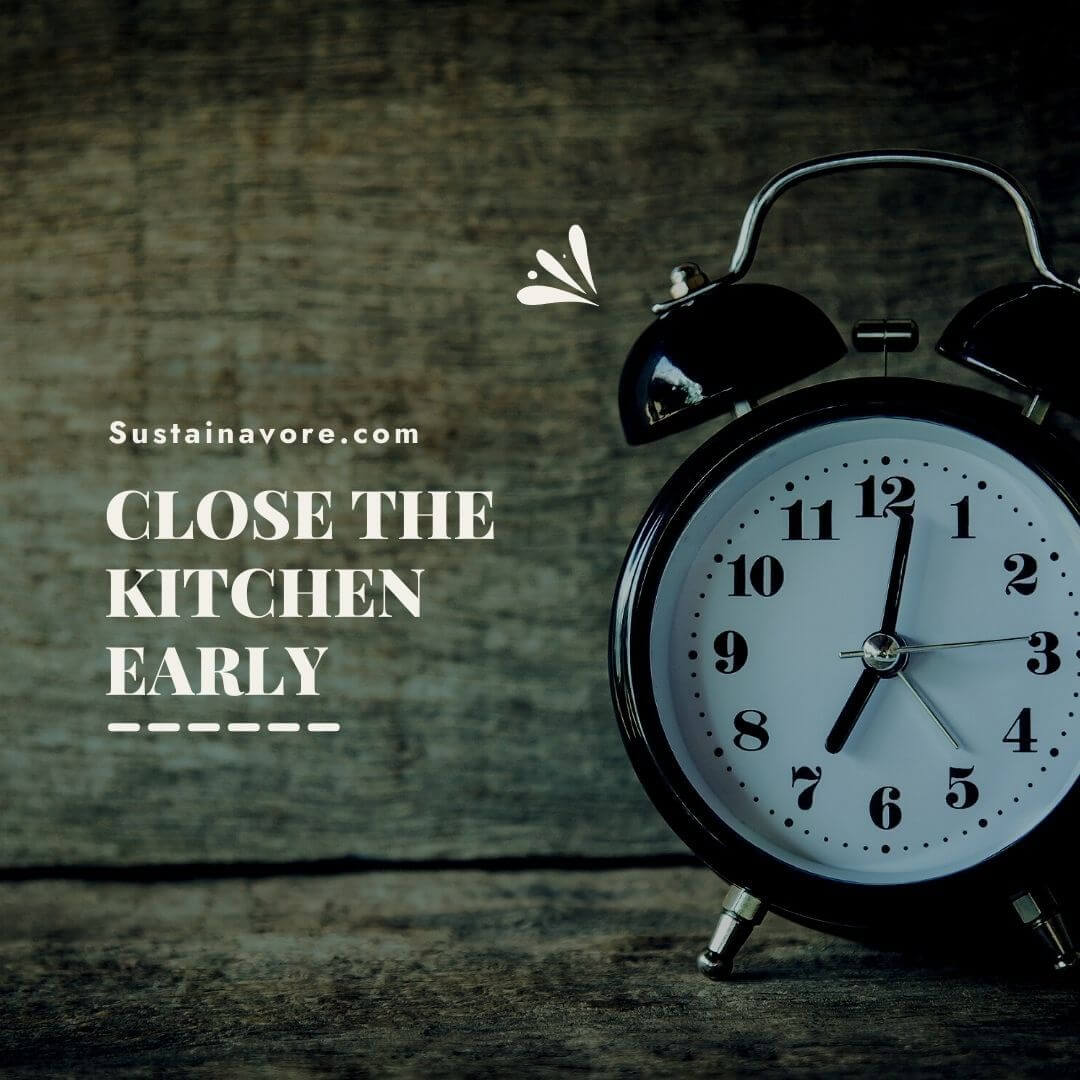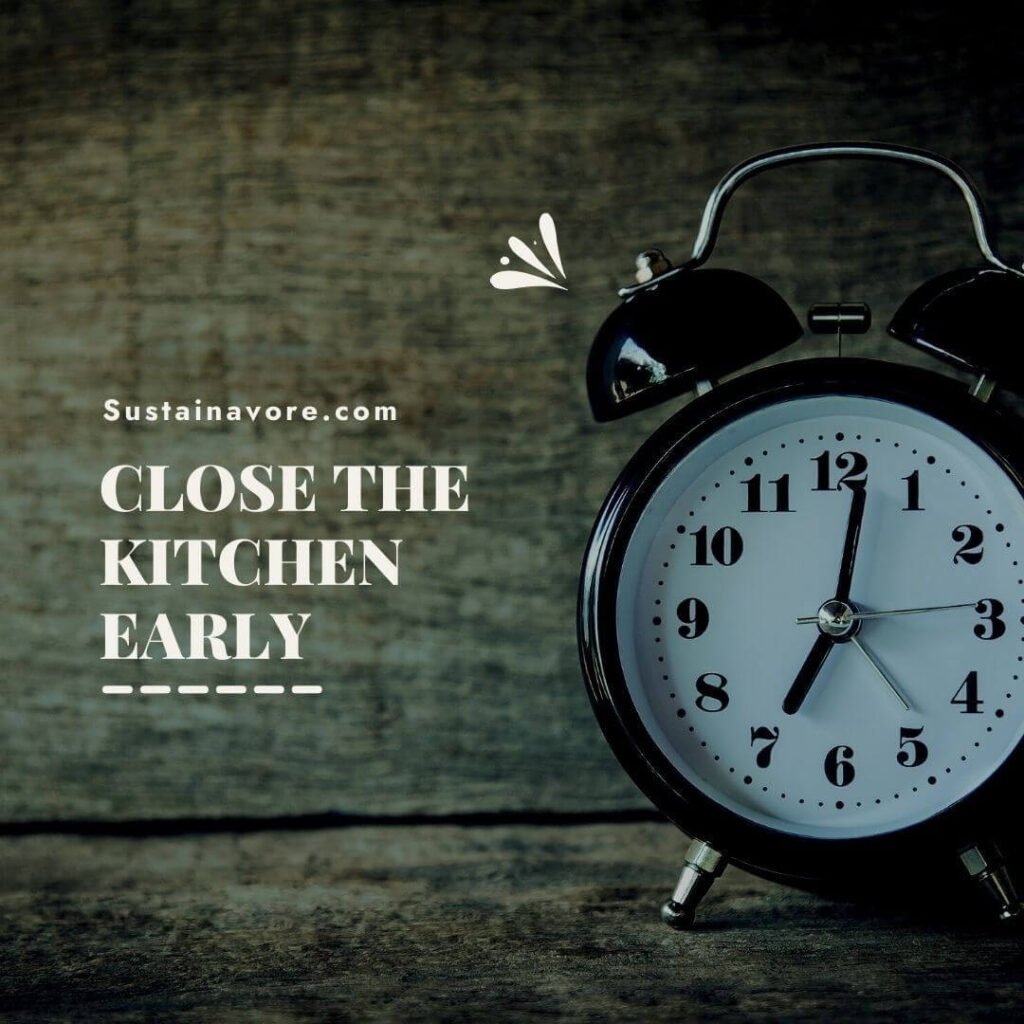 Sustainable Dish is the brainchild of Diana Rodgers, RD. She is a "real food" nutritionist and sustainability advocate who runs a clinical nutrition practice. Through her blog and podcast, she encourages everyone to be a 'sustainavore,' by eating nutrient-rich food for your health that doesn't harm the planet and your values. Her blogs contain well-researched topics like glucose monitoring, aerobic fitness and metabolic health, blood sugar control, the role of meat in your diet, and so much more.
Apart from such informative posts, she also jots down healthy recipes creating a well-thought-out space for everyone who wants to leap into the sustainable food world. Diana is the author of 3 books and co-author of Sacred Cow: The Case for (Better) Meat which was directed and produced into the film Sacred Cow. You can shop her recommended products from the "Diana's Picks" section to lead a 'conscious eating' lifestyle.
3. Food Tank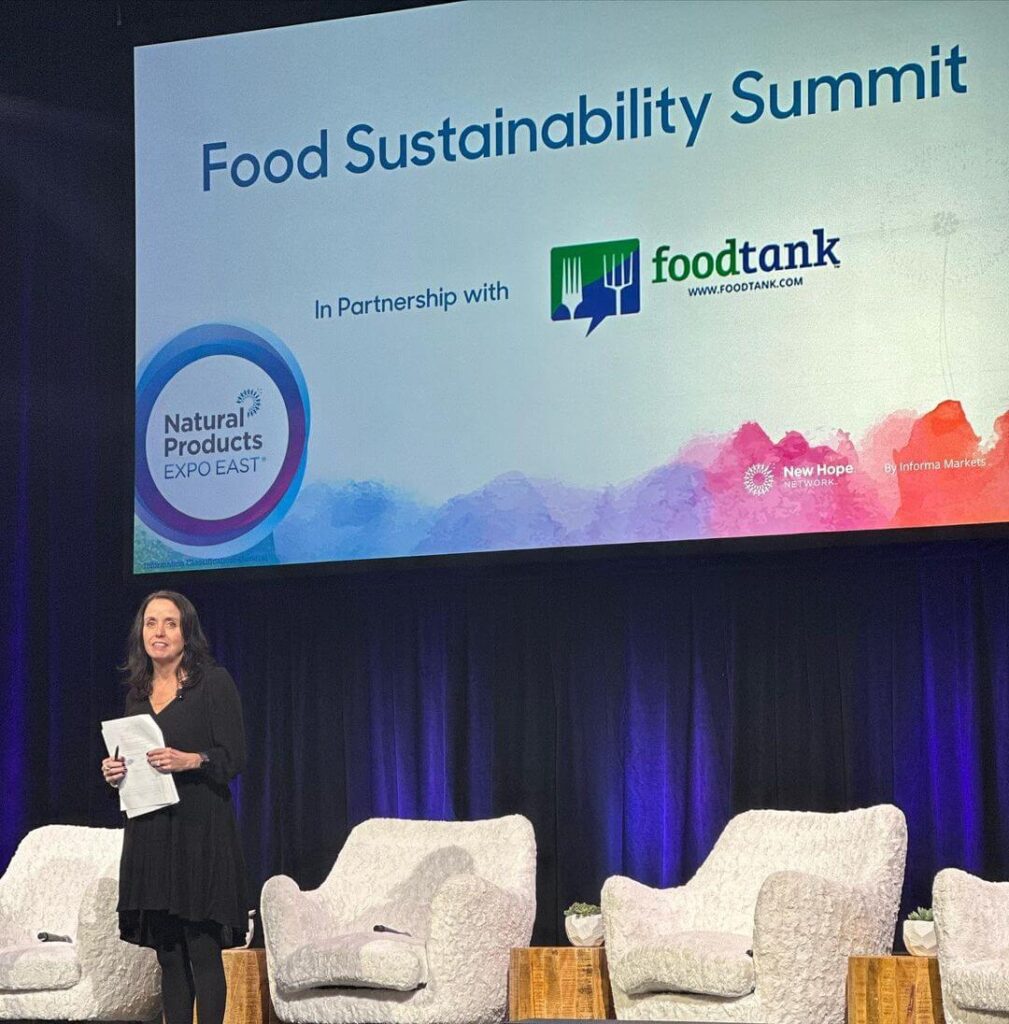 Food Tank was built to create a global community for safe, healthy and nourished eaters. The blog aims to educate, inspire and advocate change in our crippled food system. Its string of comprehensive editorials covers topics such as climate change, food waste, urban agriculture and other world-level food news. Its mission is to highlight and support an environmental, social and economical, sustainable food chain that alleviates hunger, obesity and poverty.
Food Tank is a space for farmers and producers, policymakers and government leaders, scientists and researchers and every one of us who wants to collaborate on providing sustainable solutions in fixing the global food system. It also spotlights hope and success in green agricultural systems and features innovative ideas that are already at work to solve environmental and societal problems.
4. Minimalist Baker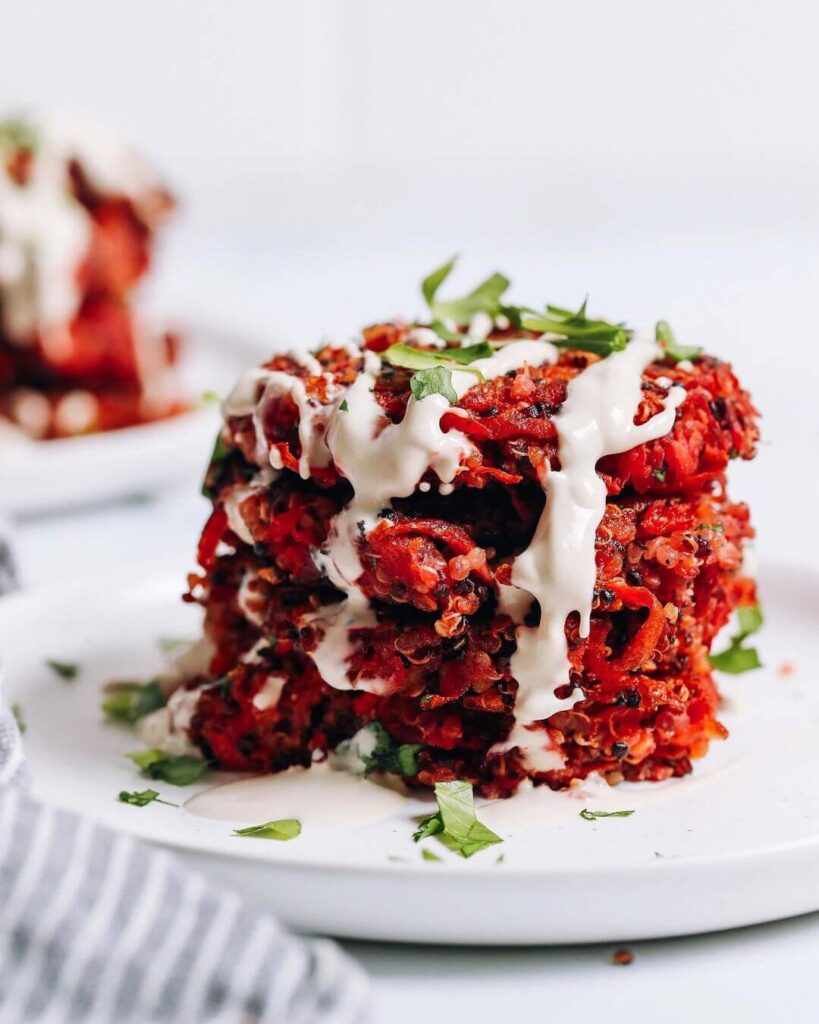 Minimalist Baker was launched to bring to you simple recipes that make you feel good. Created by Dana Shultz, this blog is the space where she shares her ideas of a fuss-free healthy diet, free from labels. What sets this website apart is all the recipes require under 10 ingredients and 30 minutes or less time to be prepared.
Minimalist Baker has an extensive library of plant-based recipes, so it's a culinary heaven for vegan and compassionate eaters. Whether you're a vegan or not, Dana started blog to encourage everyone to give her recipes a try and feel the diversified tastes of meat-free food for themself. She is the author of numerous books, such as her bestseller: Minimalist Baker's Everyday Cooking.
5. Edible Communities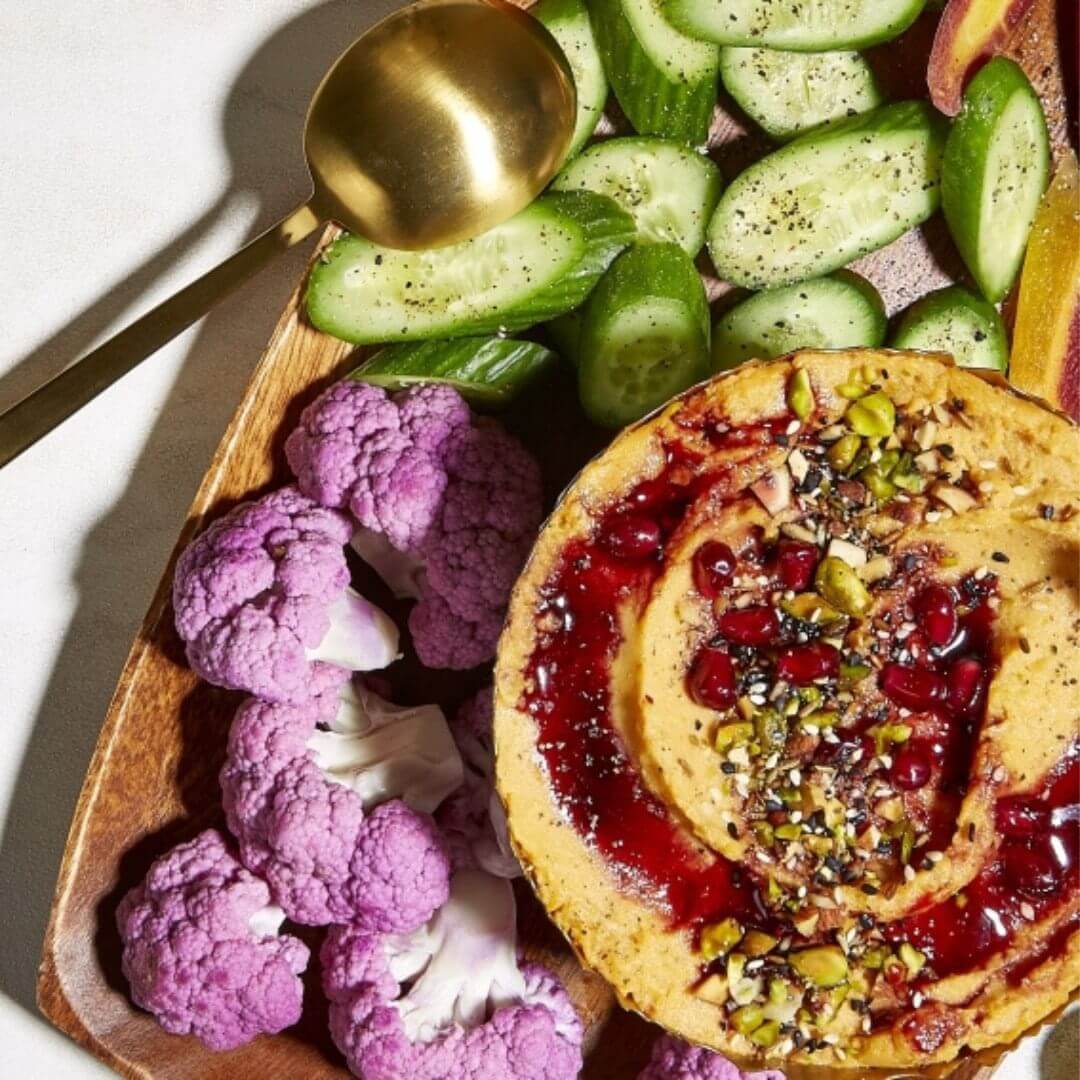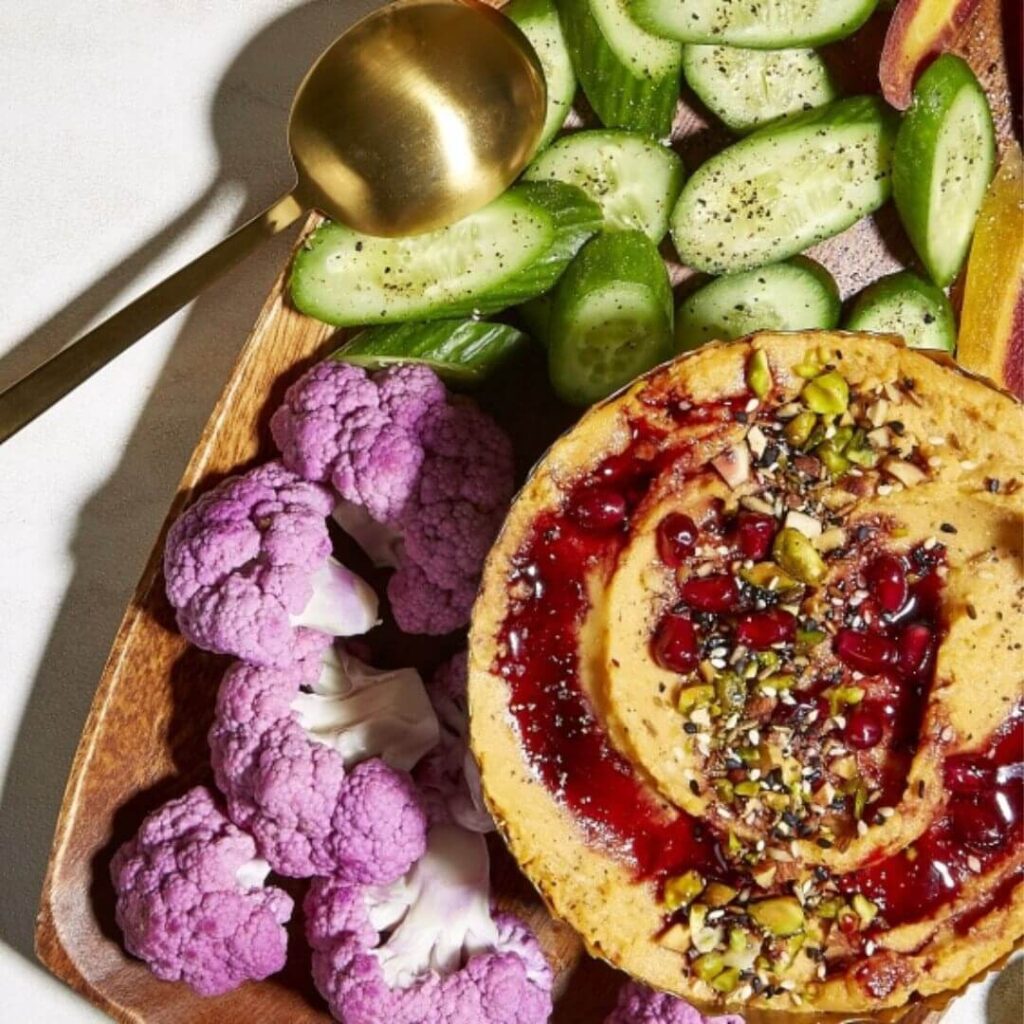 Edible Communities is the largest media company dedicated to sharing the stories and sustainable efforts of the local farmers, chefs, food artisans, fishermen, vintners and home cooks who strive to create a clean and organic food ecosystem. The space is a growing network of about 75 independently owned, regional magazines scattered across the U.S. and Canada, devoted to leading the conversation about their community's sustainable food and drink system.
From an exquisite range of homemade recipes to must-have kitchen tools, gardening guides and utilizing food scraps ideas to reduce your carbon footprint, Edible Communities has got all your sustainable food requirements sorted. What's unique about the platform is you can select your preferred location on its "Find Your Edible" section, and you will be taken to a separate page that opens up a whole world of the local food-related sustainable content of that place. From Boston to Bozeman, Vancouver to Alaska, and New Mexico to New York, take your pick!
Best Sustainability Blogs for Sustainable Travel
1. Green Global Travel
Green Global Travel is the world's largest independently owned ecotourism, sustainable travel, animal and wildlife conservation site. It is curated on the belief that responsible travel dramatically helps preserve the environment and improve local people's lives. Therefore, through this blog, the team of experts share their love for eco-friendly adventures inspiring people to live more sustainably and do their bit to make the world a better place.
Founded by veteran journalist Bret Love and photographer/videographer Mary Gabbett, Green Global Travel has been recognized as the Best Specialist Travel Blog. It was even highlighted countless times by National Geographic's Intelligent Travel as the best web travel writing. From edits like 3 Countries in South Africa Worth Visiting to How Botswana's Wildlife Conservation Helps Fight Poaching and Tips for Planning a Patagonia Trip, it has everything to satiate the thirst of the sustainable wanderlust in you.
2. Good Nature
Good Nature is Natural Habitat Adventures and the World Wildlife Fund's official travel and adventure blog. It contains everything from wildlife conservation stories to green tour guides across incredible locations. We're talking East Greenland, Iceland, Antarctica Sailing Expeditions, African Safaris, Madagascar Wildlife Adventure, and the list goes on.
As the world's first 100% carbon-neutral travel organization, Nat Hab works in partnership with Sustainable Travel International to minimize and offset greenhouse gas emissions that result from office- and trip-related activities. It also strives to educate the audience on the importance of a zero-waste, plastic-free tour experience. With great exotic natural locations and tips on travelling with the least possible environmental impact, Good Nature covers unconventional spots that are your ticket to connecting with Mother Nature in her true essence.
3. Green Traveler Guides
Green Traveler Guides is an award-winning sustainable travel blog and an e-guide publisher. The website has a library of the world's very best eco-friendly destinations with guides, tips for planning your trip, recommendations for green accommodation and other necessary travelling hacks to help reduce your carbon offsets.
Gary and Peggy Diedrichs are the force behind Green Traveler Guides. Gary is a widely published travel writer, magazine editor and novelist who has written detailed guidebooks for trips across Hawaii and Jamaica. With the goal to be your most trusted travel source, their blogs are all things organic, sustainable, Fair Trade and ethical, with an artisan touch. So, go for them without any second thoughts because they don't guide you anywhere they haven't been!
4. The Altruistic Traveller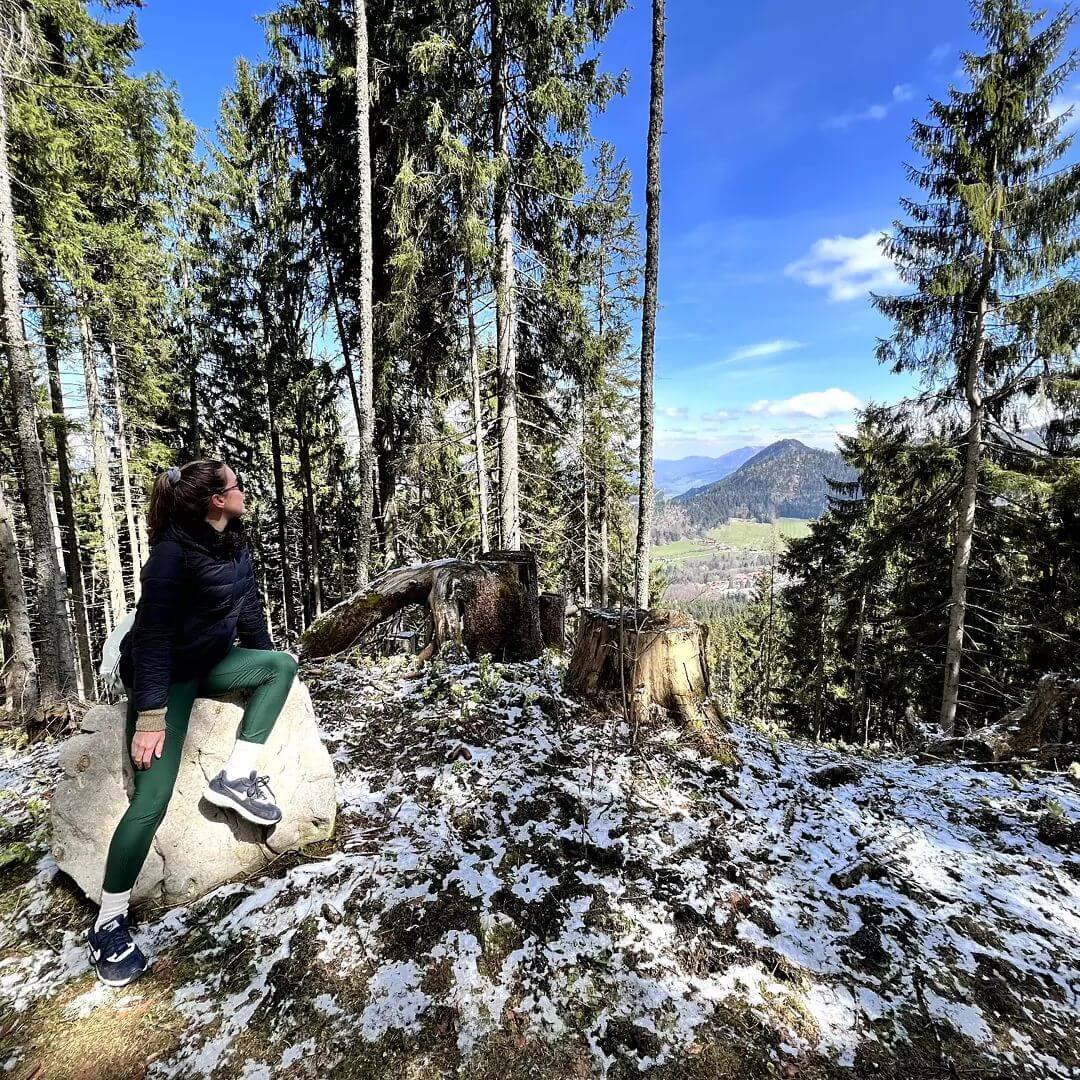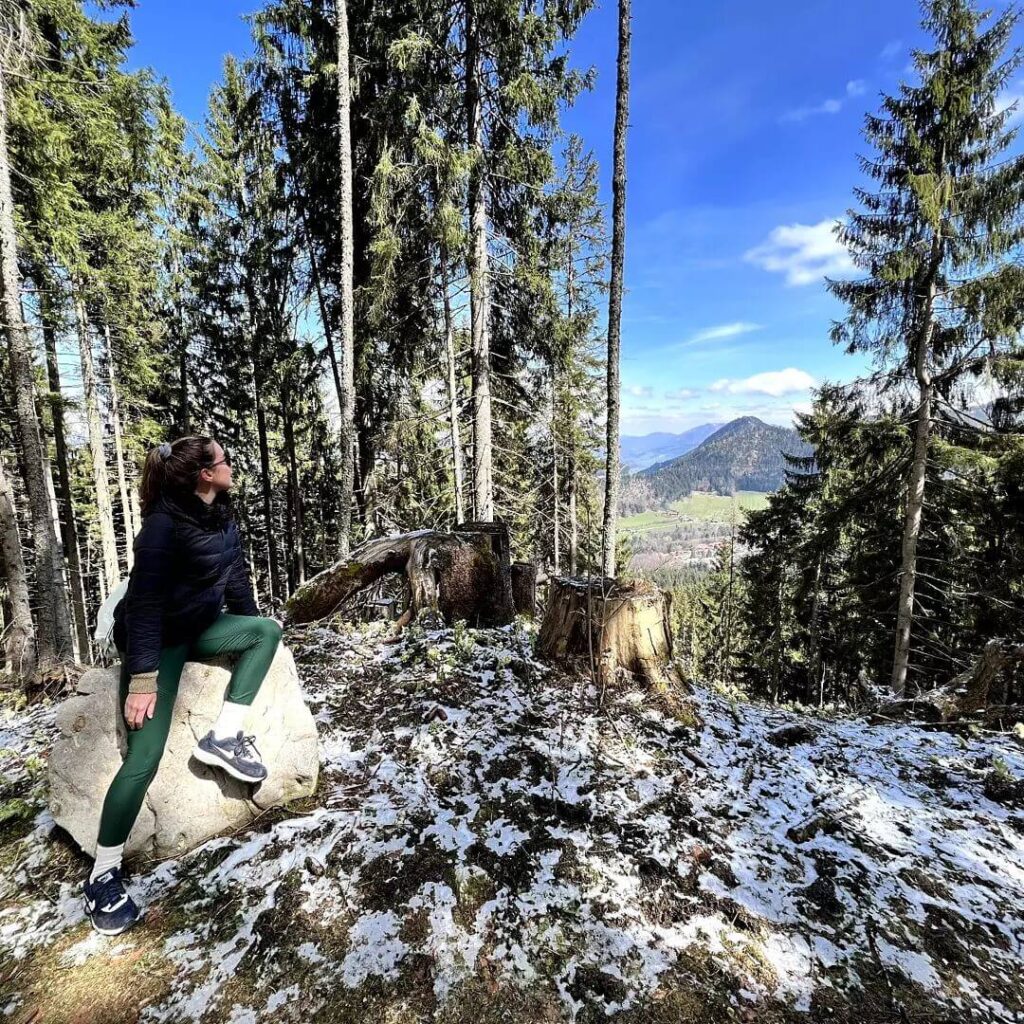 The Altruistic Traveller is run by Bianca Caruana— an Australian-Maltese freelance journalist, podcast host and travel blogger. She designed the website to encourage compassion, ethical values and sustainability in tourism so that we can shape a better future. You will find tons of content about eco-conscious tourism, supporting community development and responsible volunteering for worthy causes in places like Africa, North America, India and more.
The globetrotter has travelled far and wide, from Cambodia and Laos to Vietnam and the Philippines, so you know her site is a good starting point. I love that Bianca's adventure stories consist of many solo-female travelling guides, so all you wanderlust ladies planning long for a most awaited trip— this might be your calling to pack your bags and travel on your own to explore the world.
5. Two Dusty Travellers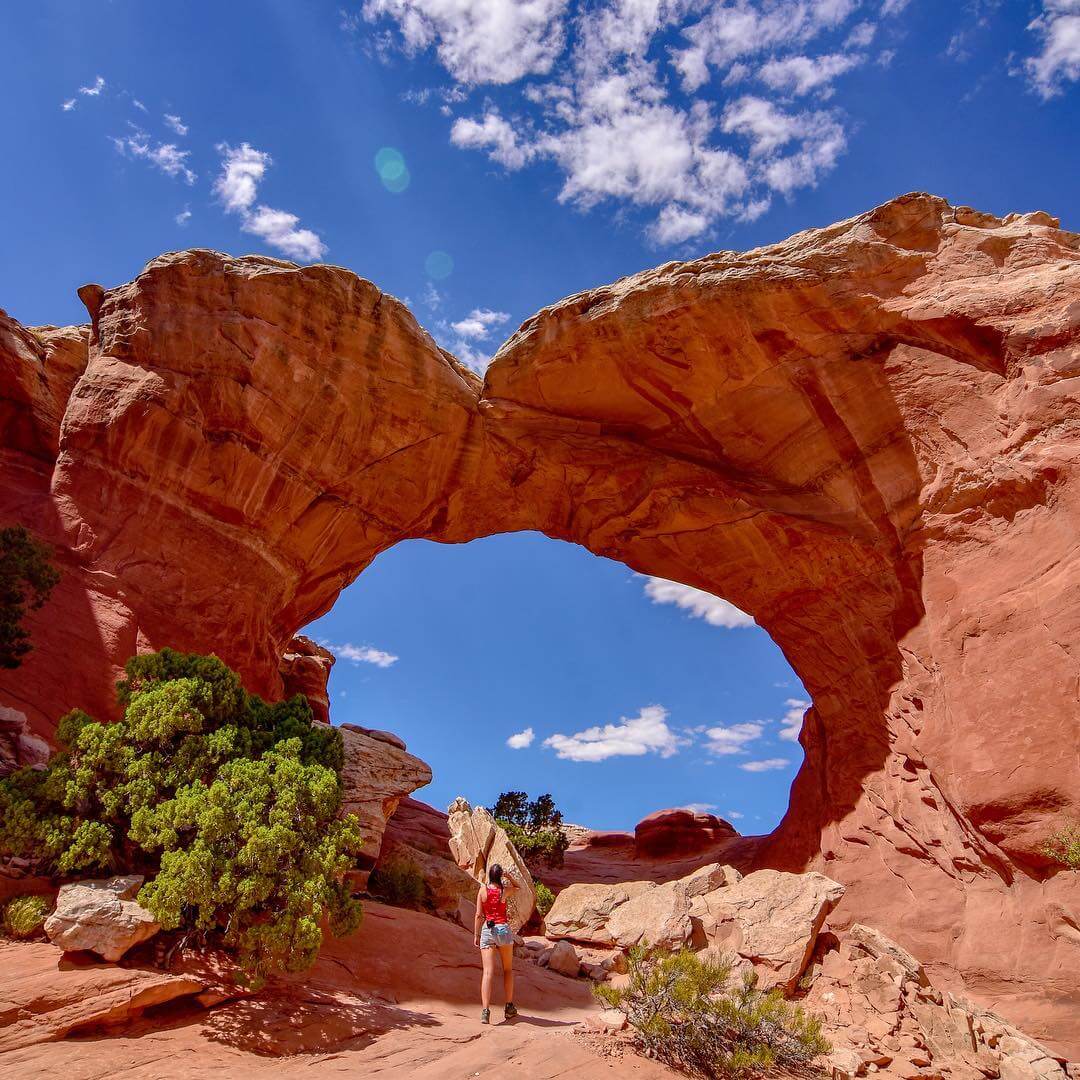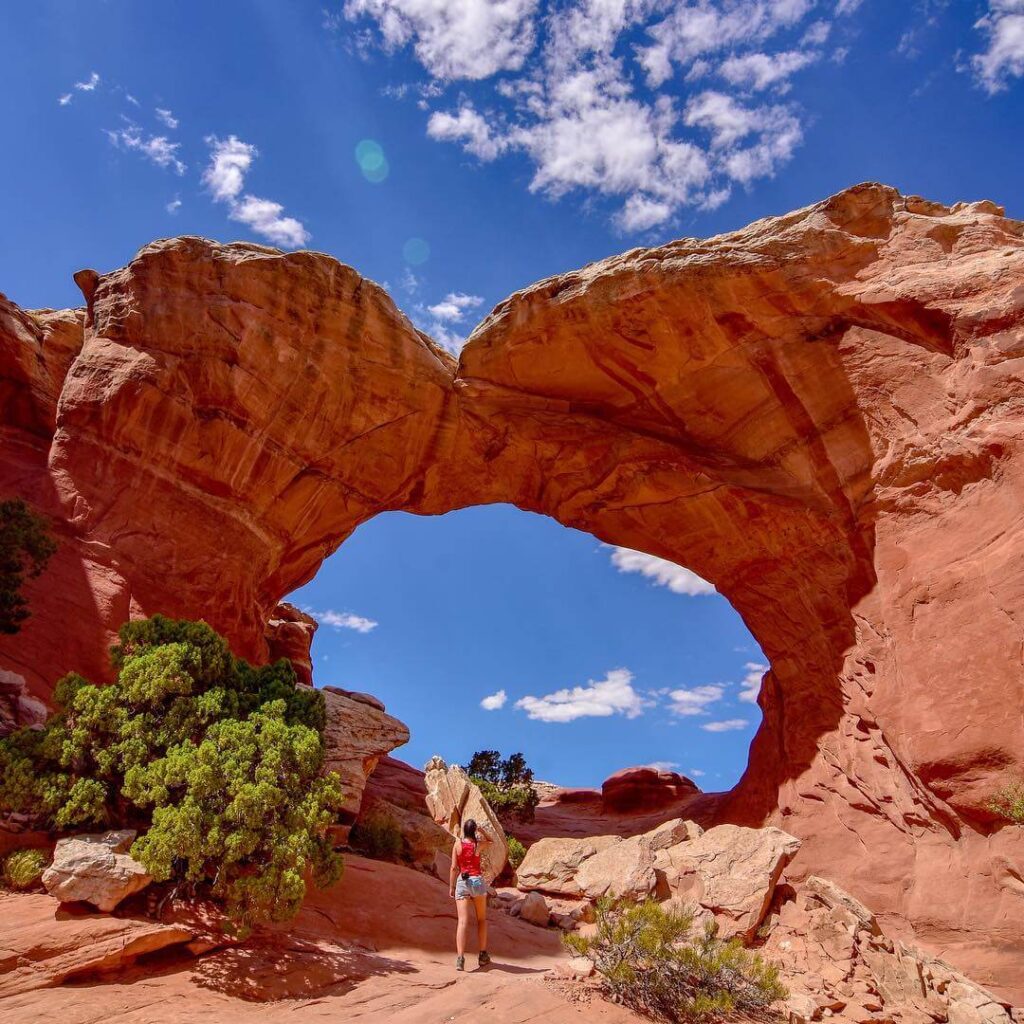 Created by two compassionate adventurers, Emily and Aaron, Two Dusty Travellers is a space where you can find ethical travel choices, adventure stories, destinations, and tips on volunteering abroad. The blogs are a good source of information on road trips and locations across Australia, the Caribbean, Africa, Central America, and North America.
From wildlife conservation editorials on Southern Africa to things to do in the Olympic Peninsula and sharing a glimpse of the off-beaten path around Aruba, the travel bloggers are doing some good work instead of just posting fancy pictures. In addition, since Emily is a registered nurse, the blog has ample information on the medical aspects of tourism, such as first aid kit basics to stay healthy while on the road, COVID-19 resources and medical volunteering abroad.
Best Sustainability Blogs for Sustainable Business
1. Sustainable Brands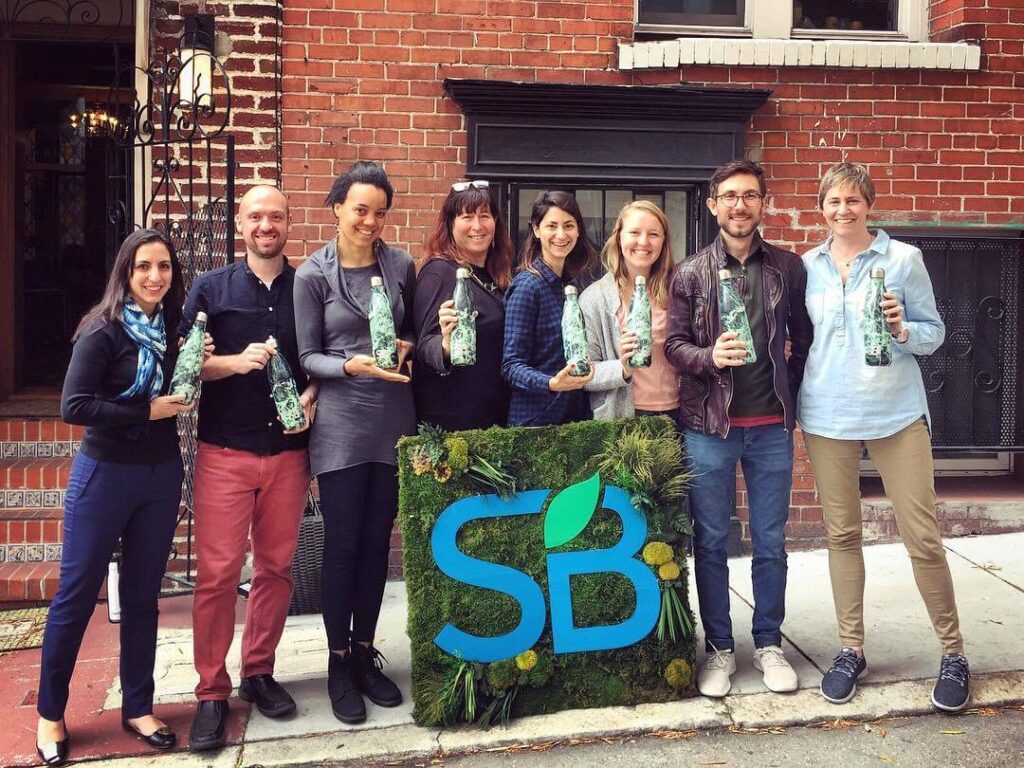 Sustainable Brands is a top-tier global community of business innovators inspired to sustainably shape the future of commerce worldwide. Launched in 2006, the company's mission is to inspire, engage, and equip business leaders who are fueled by innovation, value creation, and positive impact to tap into the social and environmental challenges. Whether it is news covering Beer made from treated wastewater and recycling or webinars on Packaging Targets and Sustainability Pathways with Fair Trade, this space has it all.
What's unique about Sustainable Brands is they are centred around bringing both creative and technical experts together to design lively 'systems thinking in action' conversations adapted to help brands succeed.
2. GreenBiz
GreenBiz is a media and events company bringing sustainable solutions to businesses and communities to transition to a clean economy. Their work comprises of events and stories that amplify networks around industry-leading analysis with sustainable technologies and opportunities at its core. The blog features various crucial topics with different perspectives on renewable energy, circular economy, food waste, and more, creating a comprehensive discussion about sustainability.
Another unique point of GreenBiz has to be their dedication to intersectionality, where they prioritize Black, Indigenous and people of color (BIPOC). The passionate team are a bunch of highly focused people who are driven towards building and empowering communities to combat the threats of climate change. And their "Webcasts" section highlights the latest sustainability strategies, policies, technologies and trends to help you implement the most effective eco-friendly measures within your organization.
3. Corporate Knights
Corporate Knights is a leading sustainable-economy media company that produces science-backed research, rankings, and reports on the world's most sustainable businesses and technologies. Founded in 2002 by Toby A. Heaps, Paul Fengler and Peter Diplaros, the magazine is committed to creating an economic system where both people and the planet can thrive. While the company posts updated content on global sustainability issues and initiatives on its online platform, the magazine's printed version is published quarterly.
As an award-winning magazine, Corporate Knights' primary point of focus is topics on climate change, responsible investing, and the ideas, measures and innovations that shape a sustainable economy. It is also the first print business magazine and research firm to be certified as a B Corporation. Its flagship ranking is the Global 100 Most Sustainable Corporations in the World, which is released annually during the World Economic Forum.
4. McKinsey
McKinsey Sustainability operates under one of the Big 4s, McKinsey & Company. It is an amazing website to keep track of eco-friendly business development practices, ongoing sustainability projects, risks and damages caused by climate change, and more. With quick takes and reporting on recognized brands' sustainability efforts and various industries' contributions to increased carbon emission levels, their experts are at the forefront of today's trends.
McKinsey is a vetted source for sustainable business news and the latest innovative advancements. They not only create reports but also provides solutions on sustainability, climate, and energy transition, along with Environmental, Social, and Governance (ESG) initiatives— from a brand's board room to the engine room to reduce their carbon footprint. No doubt, McKinsey is a leading catalyst for global decarbonization, helping all industry sectors reach net zero by 2050.
5. Triple Pundit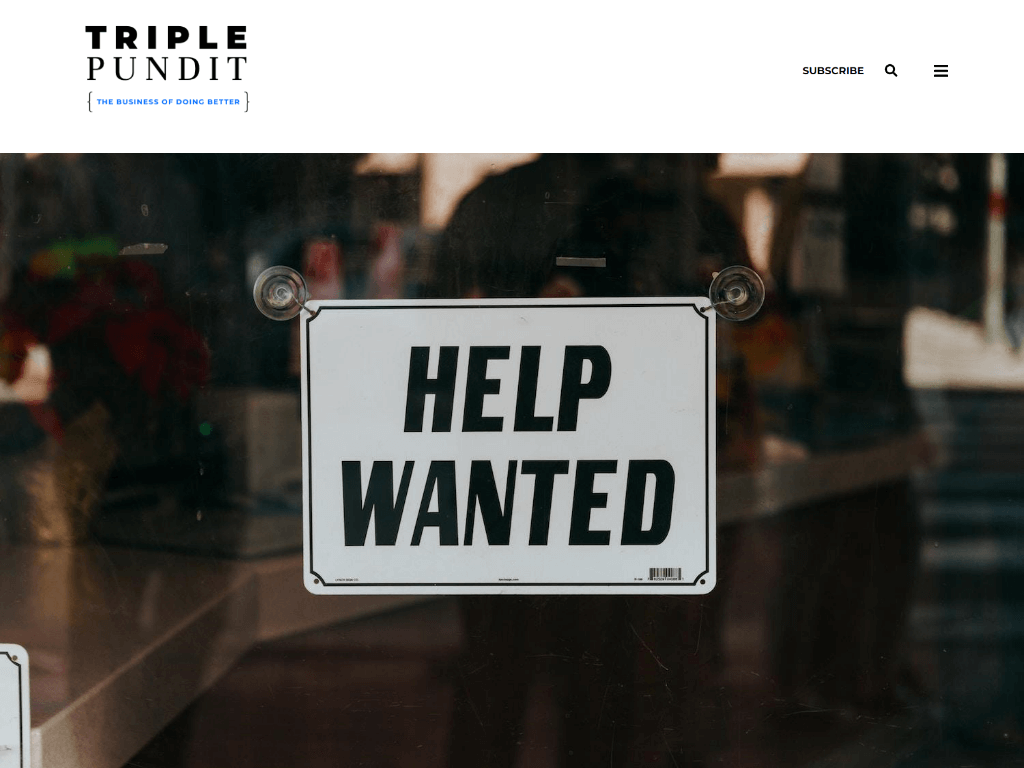 Triple Pundit is a digitized media company that creates eco-conscious reports on the intersection of people, the planet and profit. Started by Nicholas Aster and Robert Metcalfe, the blog covers critical business topics ranging from climate change and clean energy to gender equality, diversity and inclusion, along with sustainable technology's positive environmental impact.
Triple Pundit is honored as a Certified B-Corporation for its tireless efforts of pushing organizations to do their best. They strive to raise awareness around issues like global hunger, poverty, plastic consumption, regenerative agriculture, biodiversity, the benefits of whales, and so on. What sets this blog apart is their team writes in an interesting manner which they describe as critical optimism— meaning they support and applaud businesses that work towards sustainable and ethical practices. But, they don't back off from calling out companies that do not emphasise incorporating eco standards.
To Conclude…
By ardently following sustainability blogs, you can stay up-to-date with the latest trends, tips and tricks for living a more mindful life. Whether you're enthusiastic towards sustainable fashion, sustainable food, or sustainable travel, there's a blog out there catering your every interest. Believe me; it's amazing to realise how small changes can make a big difference in protecting our only Earth. So, why not pick a sustainability blog today and begin your journey to make a positive impact on the planet? Happy Reading!
FAQs
How do you write a sustainability blog?
If you're passionate about sustainability and want to spread your voice to the world in the hope of inspiring others, then you can do so by writing a sustainability blog that revolves around a particular area of interest. Whether you want to talk about a zero-waste lifestyle, or vegan diet or simply post content around the latest sustainability developments. It's all up to you. Just choose a catchy title, start with simple tips and tricks that are easy for your audience to follow and create an engaging, consistent content flow.
What are some sustainable brands or blogs that you follow?
While I always take a peak into the recent posts of most of the above-listed sustainability blogs, I diligently follow Treehugger, The Zero Waste Chef, Zero Waste Home, Good On You, Green Global Travel, The Altruistic Traveller, GreenBiz and McKinsey.
How do I start an eco friendly blog?
To start an eco-friendly blog, first, decide on your area of interest based on your expertise. Next, decide the type of your content and your unique offering. Once you've sorted out the offline work, fixate on the title of your blog. It is important that the name somehow should give away the context of your blog. For instance, if you want to create an eco-friendly fashion blog, the title should have words that feel like "fashion" or something that instigates "green style."
What are the 5 elements of sustainability?
The 5 elements of sustainability are People, Prosperity, Planet, Peace, and Partnership.
How can blogs help promote sustainability and raise awareness about these challenges?
Sustainability blogs are packed with reliable information that the bloggers put together after scouring through countless vetted resources, news, their own findings, statistics, experiences from their own sustainability journey, stories from environmental enthusiasts, and so on. Therefore, there's no doubt that blogs play a major role in promoting sustainability and raising awareness about environmental challenges because they're your one-stop detailed guides.
How can readers get involved in sustainability and make a positive impact in their own lives?
Readers can easily get involved in sustainability, and blogs are a good starting point. They break down the hardcore sustainability terminologies and motivate us to make small changes in our everyday life through the food we consume, the clothes we wear, and the way we travel. And just like that, by following small steps, every person can make a positive impact in their own lives.