Disclosure:
Our editors handpick top-rated brands, vetted through our strict ratings. Purchases via our links may earn us a commission.
Learn more
The term 'zero-waste' is self-explanatory. But why are zero-waste stores a big deal? Well, according to the latest waste generation data recorded by the World Bank, 2.01 billion tonnes of waste is generated annually. Imagine that!
While the stats are terrifying, Oregon's largest city, Portland, is raising the bar as a benchmark with its eco-friendly and zero waste measures. Known for its beautiful bridges, bicycle lanes, and coffeehouses, Portland is one of the greenest cities in the US for its environmental approach. The city's conscious communities have set up multiple zero waste stores in Portland to help the locals become responsible shoppers
Best Zero Waste Stores in Portland
1. Mama & Hapa's Zero Waste Shop
2. Alberta Co-op
3. Null Refillery
4. The Realm Refillery
5. Peoples' Food Co-op
6. Utility Refill and Reuse
7. Simple Sundries
8. Sheridan Fruit Co.
9. Know Thy Food
10. Food Front Co Op
What Does a Zero Waste Store Mean?
Waste is everywhere- water bodies, wildlife zones, and concrete cities. This waste consists of multiple things like wasted fabrics, apparel, minerals, and let's not forget the king of all waste- PLASTIC, one of the major contributing items from grocery stores to the ever-increasing global waste.
Zero Waste Stores aim to reduce this plastic waste which is generated daily on a huge scale. But wait! Don't take the literal meaning of the term 'zero' in zero waste stores because there is nothing as 'zero percent waste.' However, with enough measures, people may minimize waste production which will eventually lead to the 'no-waste' or in other words zero waste objective as one may presume these stores aim to achieve.
Why Are Zero Waste Stores Important?
The United Nations Environmental Programme (UNEP) has written in big letters- Our planet Is choking on plastic. All the plastic waste found in the environment is becoming part of the Earth's fossils. Just imagine, leaving poly bags and plastic wrappings as fossils for generations to come, that is most certainly non-biodegradable but not of any use to the upcoming generations. How humiliating it seems to the conscious self!
This bit of information provided by the UN should be an indication enough that people need to open their eyes and hearts for a better present and a better future which starts with recycling, reducing, and reusing items they easily toss away into the waste heaps in the landfills. The Changing Markets Organization on research found out that, by 2030, 73% of fiber production will be synthetic fibers.
Not from Portland?
Check out our favorite lists of:
10 Best Zero Waste Stores In Portland, for that guilt-free shopping experience
1. Mama & Hapa's Zero Waste Shop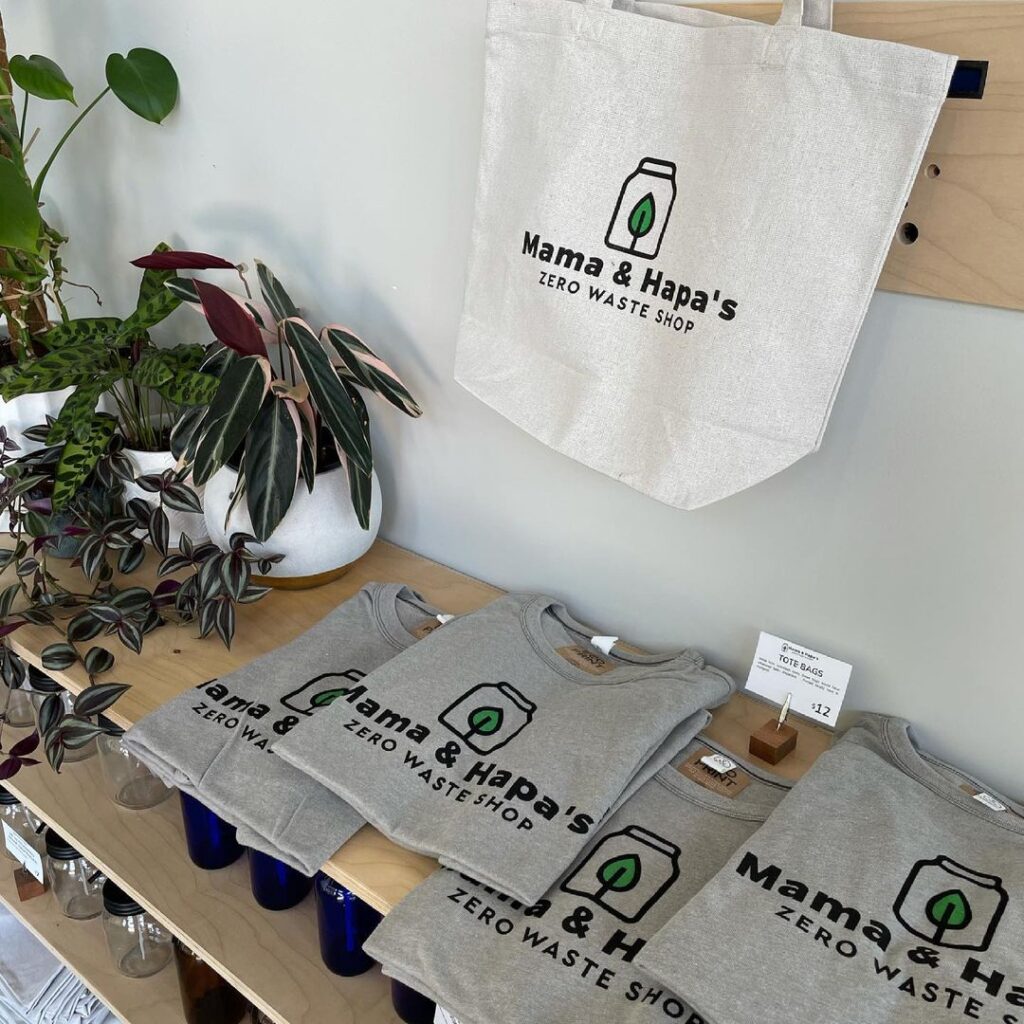 Mama & Hapa's Zero Waste Shop encourages the customers to bring their jars and containers and donate them as well. The store is also one of the most popular refill stores in Portland and ensures that the reuse aspect of their store is being met by encouraging customers to borrow the jars from the stores and return them after use.
One major plus about Mama & Hapa's is that they understand the value of customers' time. Therefore they use the RFID technology to avoid long billing queues! And well let's not forget, the store is one of the few zero waste beauty supply stores in Portland with a huge variety of body care products like bar soaps, body wash castile soap, shampoos, and household items like dish soap, laundry, detergent, etc. Sounds like a dream right?
Store Address: 3806 N. Mississippi Ave. Portland, OR 97227, United States
Store Hours: 10 AM – 7 PM Mondays to Sundays
Phone No. +1 971-506-1935
2. Alberta Co-op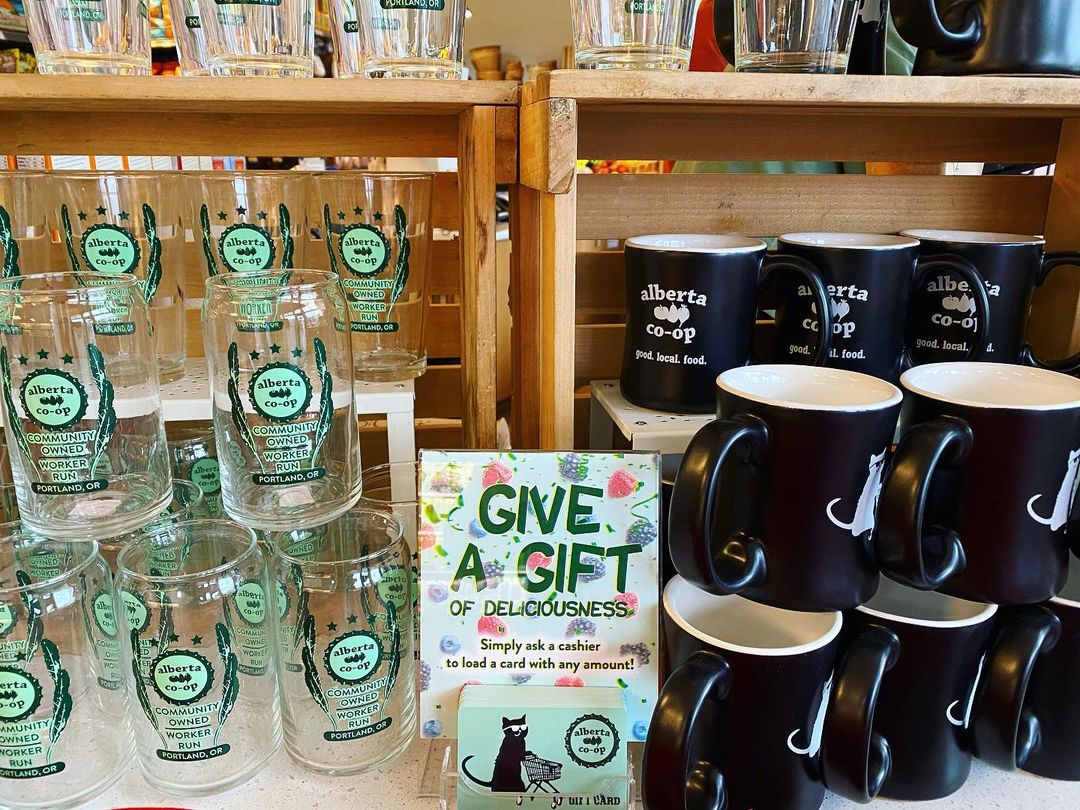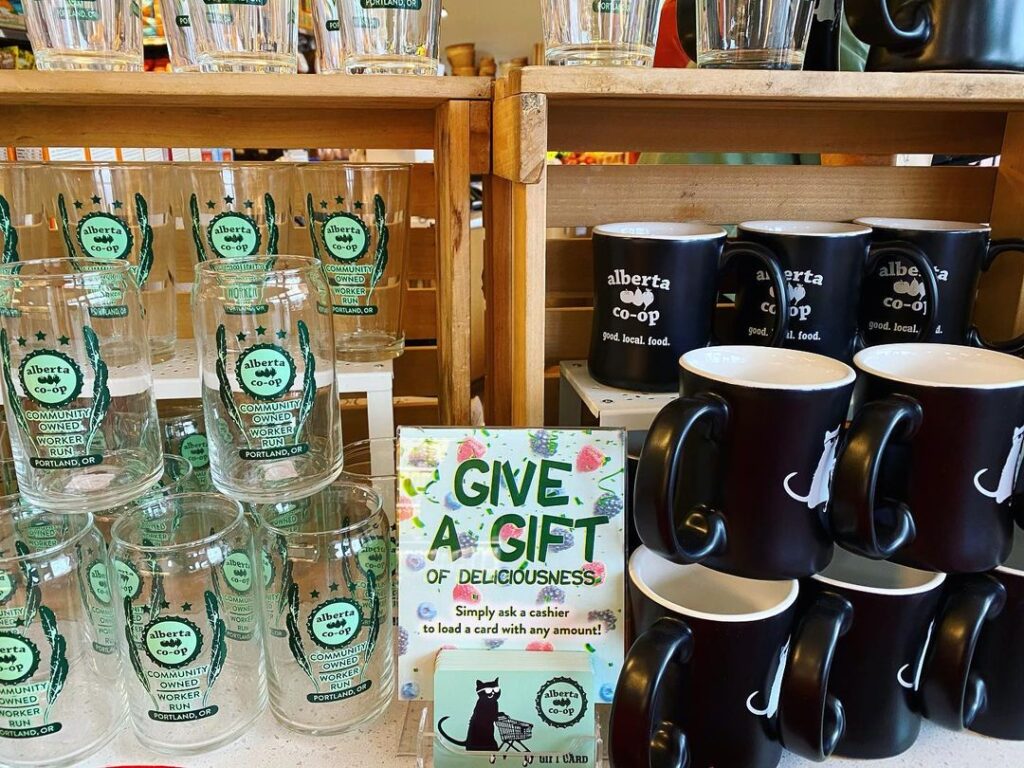 Do you know what's great about no-waste stores? They sell everything and put an eco-conscious shopper's mind at ease. Alberta Co-op is a grocery store, from where customers can easily buy herbs, spices, teas, bulk liquids such as honey, syrups, oils, vinegar like apple cider vinegar, balsamic, etc, and especially vegan products like vegan mayonnaise and vegan butter among the many other things the store has to offer.
What makes Albert Co-op special is it's run by the North and Northeast Portland community together in a harmonious fashion carried out so successfully by none other than them!
Store Address: 2310 NE Broadway, Portland, OR 97232, United States
Store Hours: 9 AM- 10 PM Mondays to Sundays
Phone No. +1 503-287-4333
3. Null Refillery
Null Refillery Store in itself suggests that customers can bring in their jars and get the items and supplies refilled to reduce and reuse the containers and avoid extraneous waste. In terms of delivery and pickup as well, the items are delivered and sold in reclaimed jars.
The store sells personal care products like lotions and shampoo bars, household, kitchen, and laundry cleaning products as well.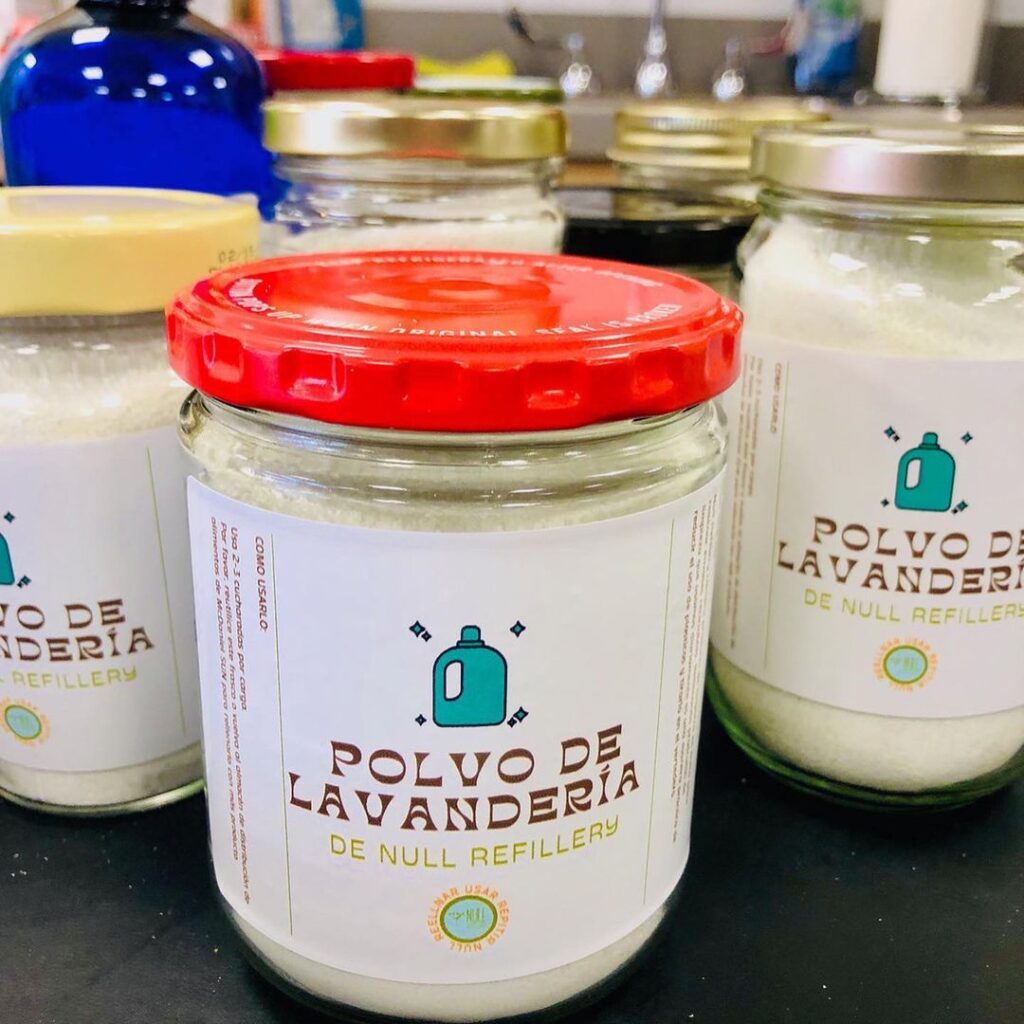 Store Address: 2470 NE Sandy Blvd Portland, OR 97232, United States
Store Hours: 12 PM- 4 PM on Wednesdays and Sundays; check out the Null Refillery shop and event schedule for more details.
Phone No. +1 503-901-3843
4. The Realm Refillery
We love the Realm Refillery for its easy breezy vibe. Amongst Portland zero waste stores, Realm Refillery has proven to be quite loved by the locals, and why not? The store is a one-stop destination for all your body care products, beans legumes, bulk grains, herbs spices teas, fresh produce, and even vegan deli meats but is package-free!
The store opened up to reduce the extraneous plastic packaging used for food and household items by reducing the supply chain and in-store waste production. Shoppers can easily buy bulk grains, tea, coffee, snacks like granola bars, pretzels, and locally grown foods amongst other things from the Realm Refillery.
Store Address: 2310 NE Broadway, Portland, OR 97232, United States
Store Hours: 10 AM- 7 PM Monday to Saturday; 10 AM- 5 PM on Sundays
Phone No. +1 503-954-1407
5. Peoples' Food Co-op
People's Food Co-op is a community-owned everyday utility store that sells organically grown, locally sourced foods. These foods are sold directly by the farmers to the buyers, thus, contributing to the local economy. What's more, the store's business model is designed for a sustainable lifestyle and to go zero waste, hence they strongly encourage the shoppers to bring their own containers to stock the food.
People's Food Co-op is a vibe amongst the locals. It isn't just considered a marketplace to buy food but a place where the community interacts and enjoys each other's company to the sounds of live music, and live cooking demos!
Imagine a bright and breezy day, with good ol' music playing in the background and a chance to explore local raw food culture with friends and family. Ooh! We're already feeling the summer holiday vibes!
Store Address: 3029 SE 21st Avenue, Portland, OR 97202, United States
Store Hours: 9 AM- 9 PM Mondays to Sundays
Phone No. +1 503-232-9051
6. Utility Refill and Reuse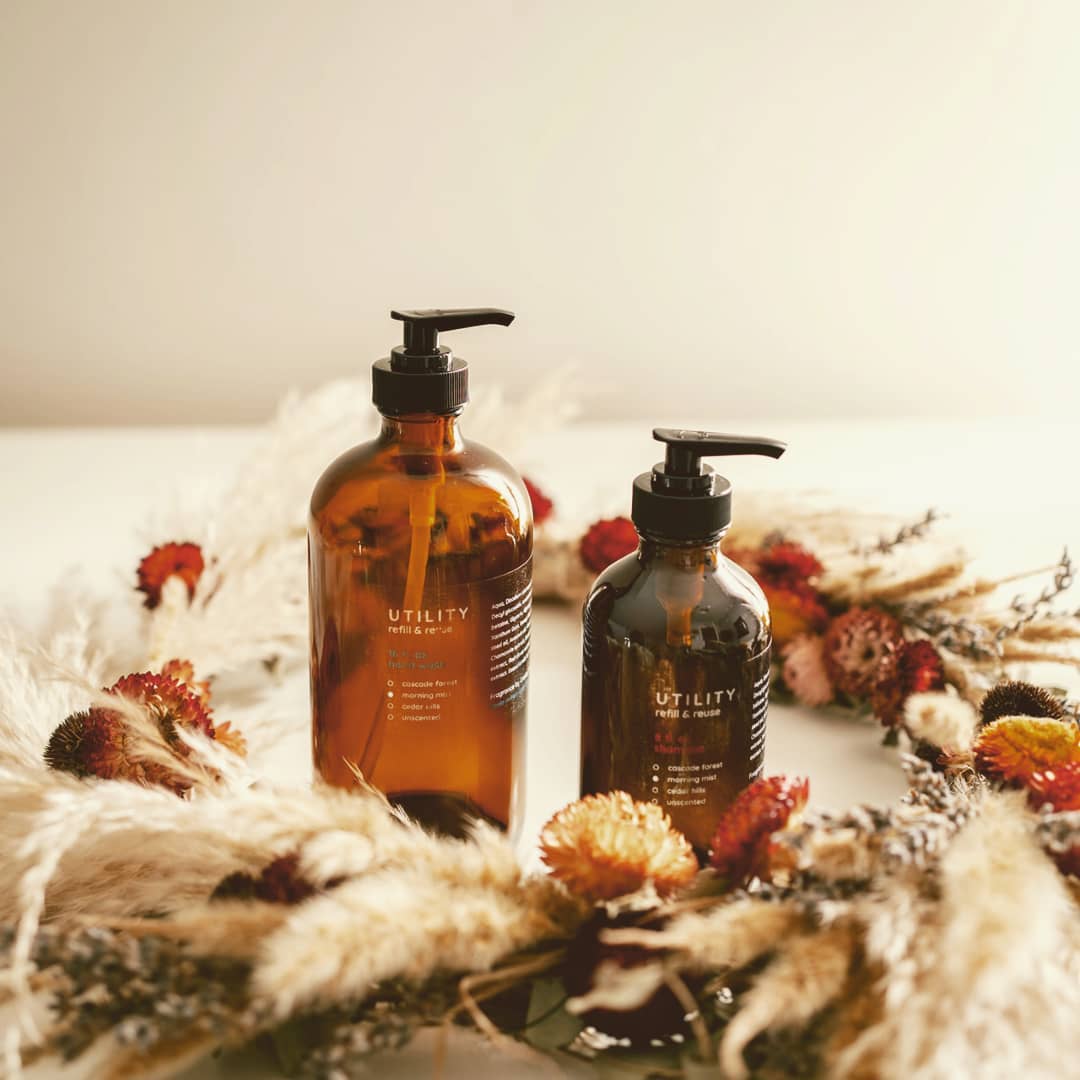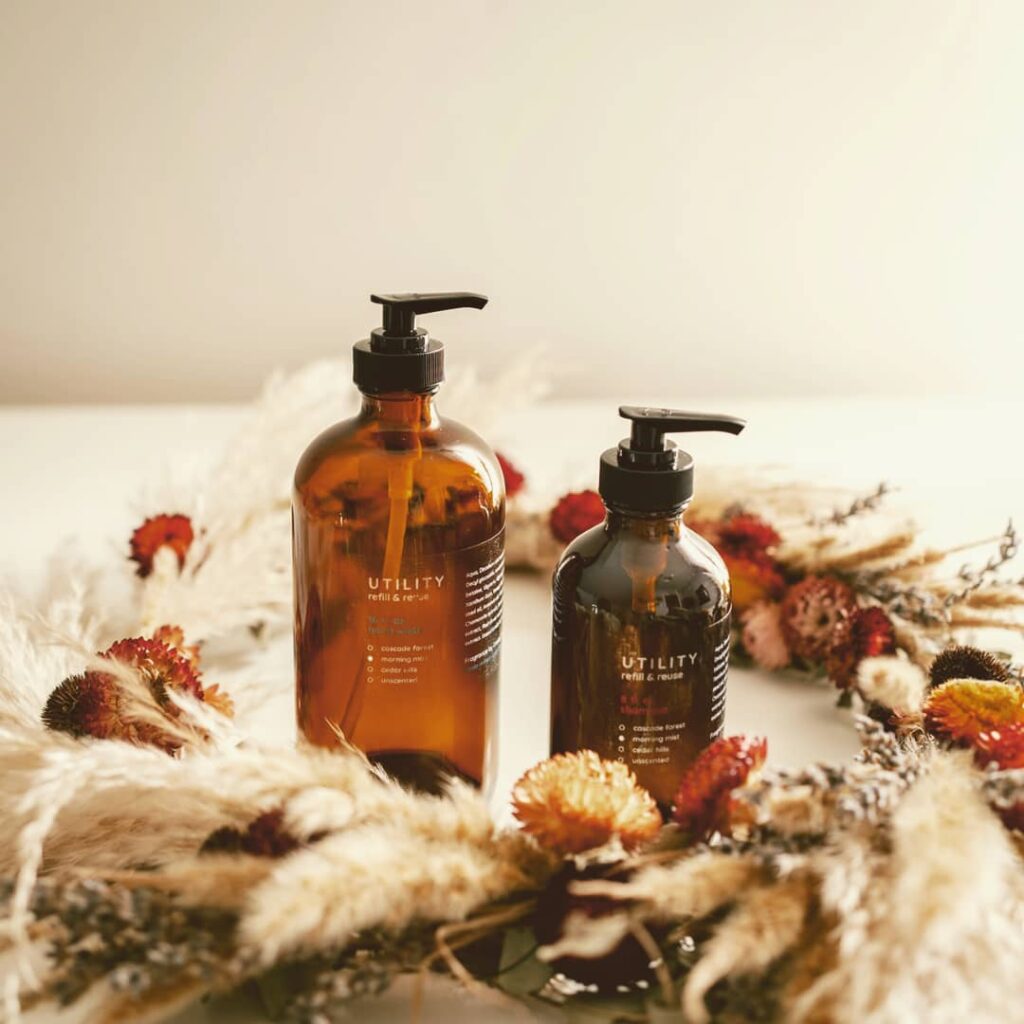 Utility Refill and Reuse is an online zero-waste store selling personal care products and home products with plant-based ingredients like bamboo toothbrushes, etc. Buying things from a zero-waste store was never as easy before.
The Utility Refill and Reuse store operates online to reduce carbon pollution and therefore all deliveries are made using an electric vehicle! Imagine having a clean conscience and that imagination turning into a reality.
The store is high on its sanitation standards and sells its products in glass containers that are sanitized, refilled, and reused with every order!
Store Address: 811 E. Burnside St. Portland, OR, United States, only for Order Pickup.
Store Hours: 11 AM- 4 PM Mondays to Saturdays; Closed on Sundays
Phone No. +1 775-240-9986
7. Simple Sundries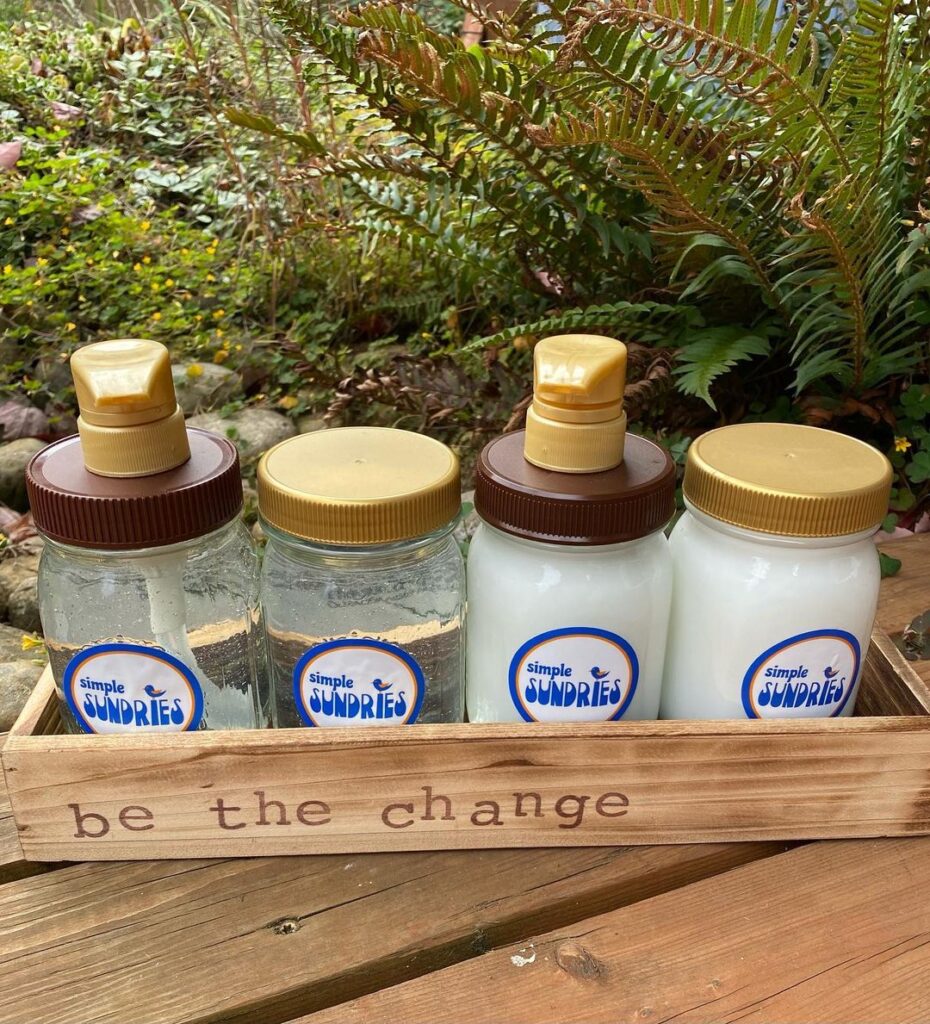 Simple Sundries, another popular zero waste store in Portland, offers an array of home and personal care products, including dish soap, laundry detergent, shampoos, essential oils, a variety of body bars in body care products, and much more. The store uses glass jars with reclaimed plastic lids that shoppers can borrow and return after use.
Glass is the most chemical-safe and pollution-free method of containing products. Also convenient for shoppers, glass jars usage is the perfect way of achieving the objective of reducing, reusing, and refilling. Hence, Simple Sundries reuses these jars multiple times to avoid generating waste and practice sustainability. One can get refills in their jars and if in case they don't have jars, they can buy reclaimed dispensers and mason jars from the store. Also from essential oil bottles to rags used in product packaging, the store takes it all back as well.
Store Address: 2214 SE 135th Ave, Portland, OR 97233, United States
Store Hours: 10 AM- 1 PM on Sundays
Phone No. +1 503-317-7923
8. Sheridan Fruit Co.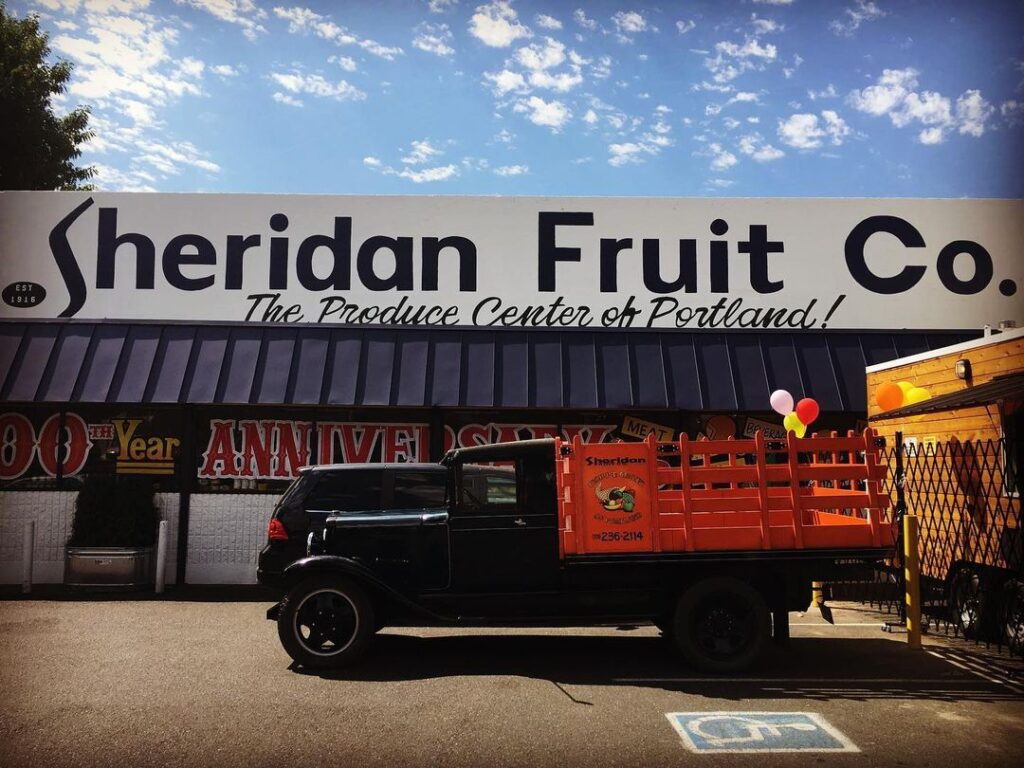 Founded in 1916 by John Sheridan, Sheridan Fruit Co. is one of the oldest open produce markets in Portland. Purchased by the Poleo Brothers in1946, the store has grown to be quite popular amongst the locals and even supplies an array of its produce to some finest restaurants in Northwest Oregon and Southwest Washington. A perfect go-to store to not only stock the basics like fruits, bulk grains, herbs spices teas, beans legumes, and veggies; but also offers delicious quick on-the-go bites like popcorn, sandwiches, meats, pasta, and even wine and beer at affordable prices!
Store Address: 409 SE Martin Luther King Jr Blvd, Portland, OR 97214, United States.
Store Hours: 8 AM- 7 PM Monday- Sunday
Phone No. +1 503-236-2114
9. Know Thy Food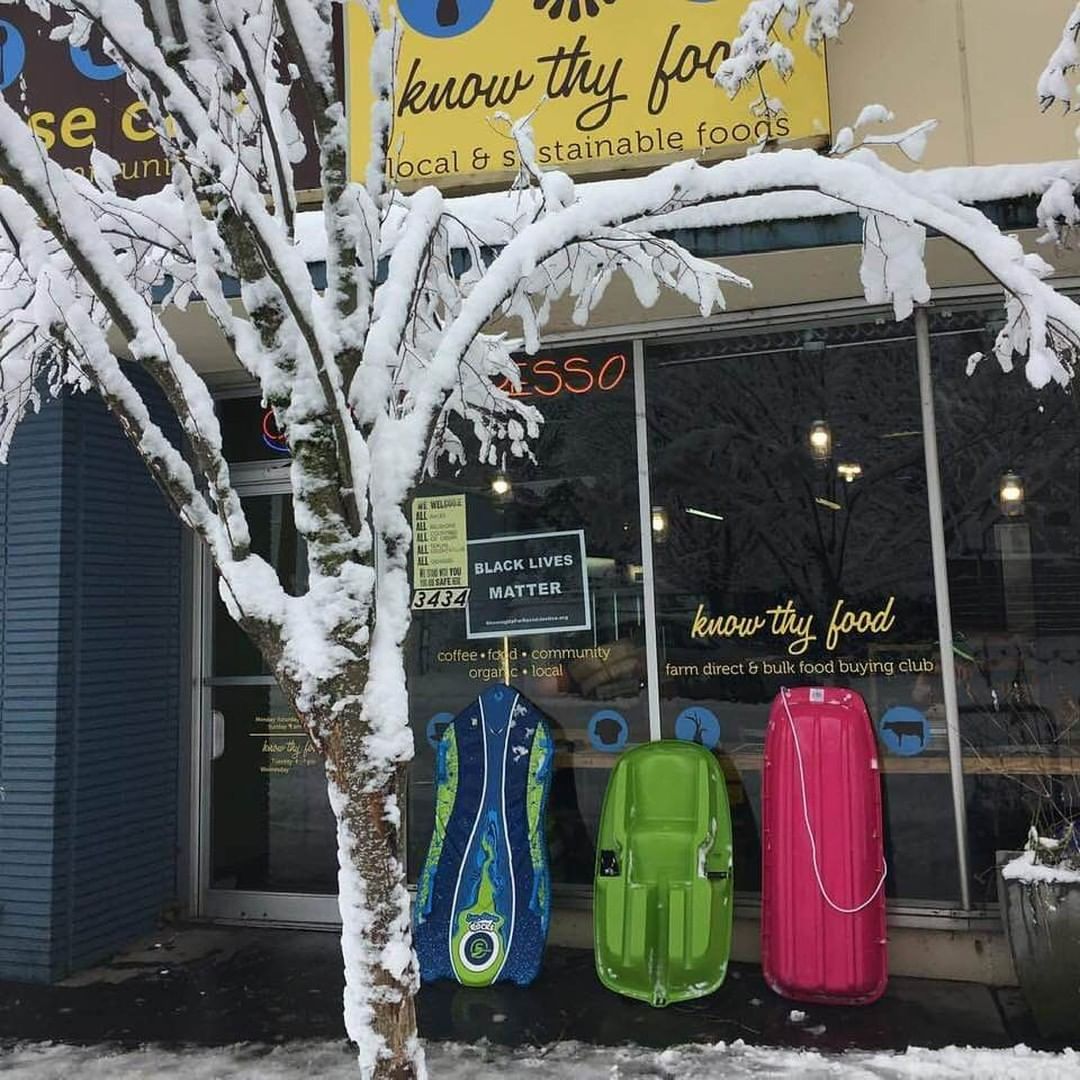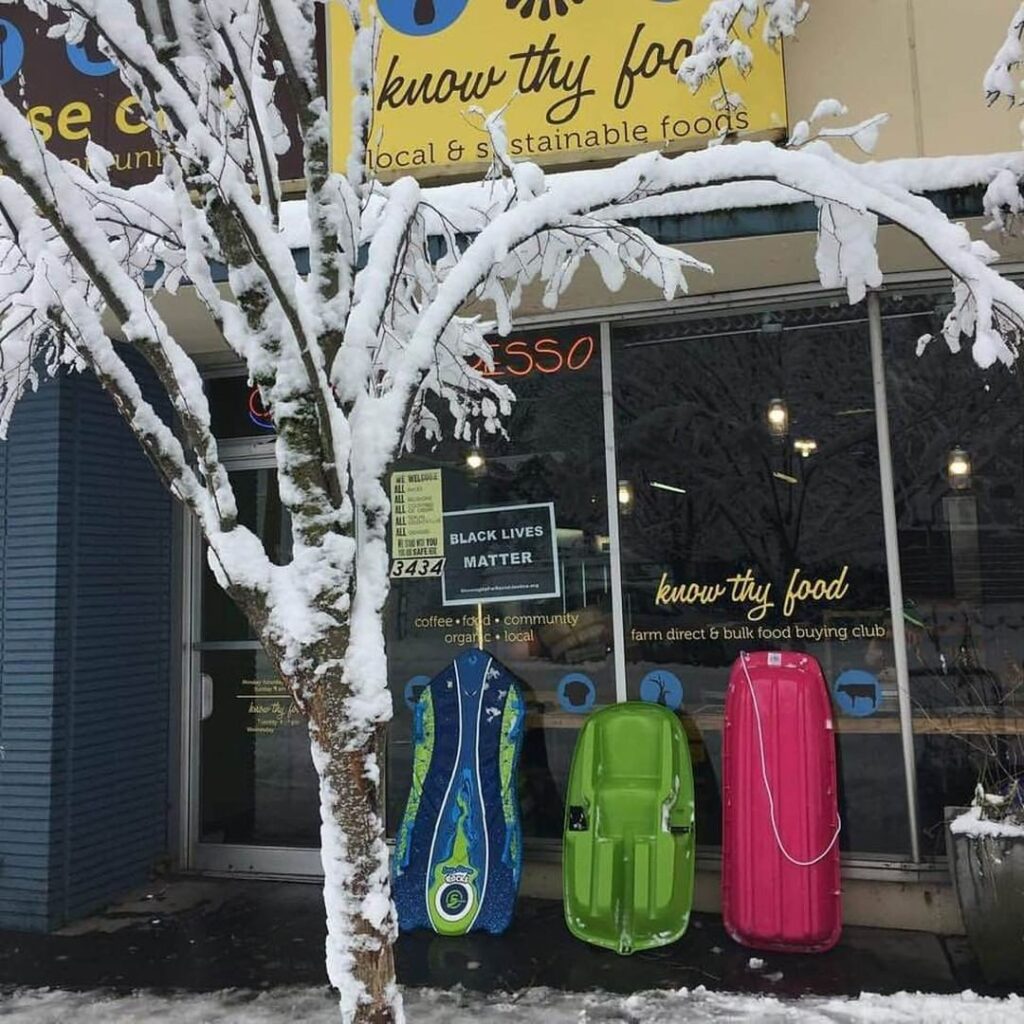 Know Thy Food is a co-operative and is, therefore, community-run. Started by the Portland Green Parenting Community, this co-operative ensures that the community gets to purchase organic foods at fair prices while also supporting sustainable agriculture in the process. The store also acts as a daytime cafe offering a mouth-watering breakfast and lunch menu, freshly curated on order with its own freshest produce. One of the zero waste stores in Portland, Know Thy Food brings together the farmers, buyers, and the Portland community in general by ensuring fair trade selling of coffee, nuts, granola, and basic dry pantry goods.
Store Address: 3806 N. Mississippi Ave. Portland, OR 97227, United States
Store Hours: 9 AM- 7 PM Mondays- Saturdays; 9 AM- 6 PM on Sundays
Phone No. +1 503-206-5766
10. Food Front Co Op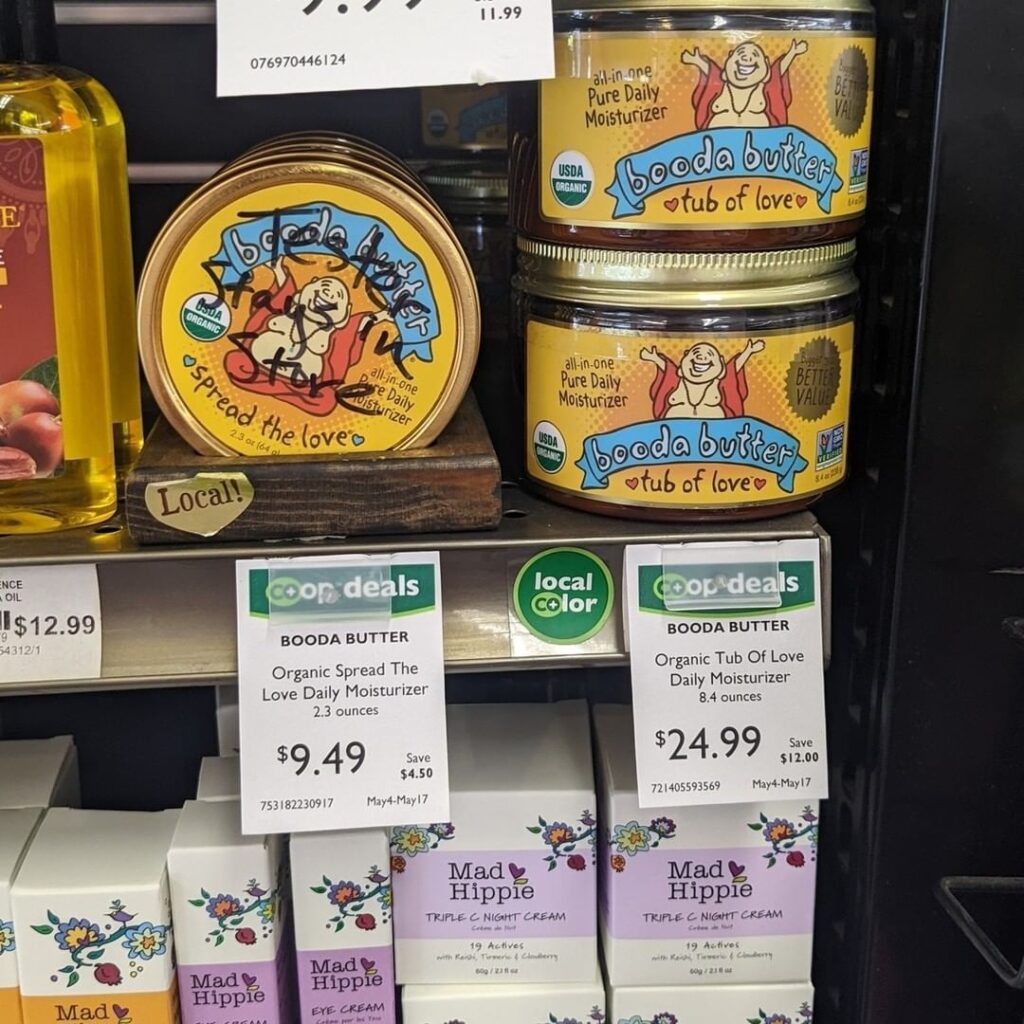 The great store that turned 50 this year, Food Front Co Op, founded in 1972 is yet another Cooperative grocery store that is focused on making conscious food choices for a sustainable lifestyle that follows the zero-waste principle. This co-operative grocery store covers a bevy of everyday grocery and home utilities. Its products include beans legumes, bulk grains, herbs spices teas, fresh fruits, vegetables, fresh fish and meat cuts, dish soap, and laundry detergent, to name a few. From the store's very early days, its objective had been pretty clear, and that is to build up a sustainable, economical, and responsible food system for its workers, members, and the community in general.
Store Address: 2375 NW Thurman St, Portland, OR 97210, United States
Store Hours: 7:30 AM- 9 PM Mondays- Sundays
Phone No. +1 503-222-5658
Conclusion
According to the Plastic Soup Foundation, 368 million tons of plastic are in circulation globally which still excludes synthetic fibers. Scary, right? Well, Zero waste stores most definitely aren't trying to become no-waste shops, but they are giving their best to reuse their products while making sure they limit the plastic impact.
After all, efforts are everything. While these 10 stores top our list of Oregon Portland's Zero Waste Stores, we would love to know if you have more names to add for us and the other readers. C'mon! Let's come together and help the Planet to breathe.