Disclosure:
Our editors handpick top-rated brands, vetted through our strict ratings. Purchases via our links may earn us a commission.
Learn more
"I was buying fish the other day and asked the cashier for a plastic bag…he said it was already inside". Before you ask, it's a joke to make you laugh! But it doesn't bring a smile to your face, does it? But what this joke has to do with zero waste stores in Minneapolis? Lets' read on….
It's the reality. The officials working on the United Nations Environment Programme report that after having soared from 2 million tonnes of production in 1950 to 348 million tonnes in the last decade, plastic production is expected to double this number. In simple words, the world has and is experiencing plastic waves for the nth time!
Human actions are bringing such environmental changes in contemporary times which will be irreversible in the near future. Natural resources are so much at the mercy of humans and their needs that plant and animal geographical ranges are shifting, and all this is ultimately leading to drastic climate changes.
Mother nature is giving us all the signs through the help of living creatures such as aquatic creatures and inanimate things like ice glaciers that the world needs to control its carbon footprint.
Best Zero Waste Stores in Minneapolis
1. Tare Market
2. Seward Community Co-op
3. Zeroish.Co
4. The Foundry Home Goods
5. NaturBag
How Do You Define Zero Waste Stores?
Zero doesn't mean 'no waste'. If production is going to happen, of course, there will be residue which is more often than not simply garbage. And for the economic cycle to flow, of course, there are variables like materials used in the packaging of the product and mode of delivery for the same.
Well, it is these two factors right here wherein 'Zero Waste' plays a role. Zero waste stores ensure that they are selling products with the least possible waste production. And this happens when the sellers use recyclable and reusable packaging while also ensuring a reduced amount of packaging.
At the crux, 'zero waste' aims at avoiding any resource wastage that can lead to less wastage production. But the essence of the concept of zero waste won't be fully realized until the consumers realize that they need to reduce waste production, and reuse and recycle packaging just as much as the buyers. It's a two-way road where both buyers and sellers are co-selling!
Why Do We Need Zero Waste Stores?
What do we mean by co-selling? Do you know that zero waste stores offer to buy up packaging containers from customers as long as they meet the stores' criteria? One common criterion these stores have is that the containers are made of glass. This sounds so cool, right? It surely does to us because glass is chemical-free and hence, is a safer and healthier option than plastic containers.
Moreover, these zero waste stores practice the return and refill policy so that the customers can either get refills of the products in the same containers or they can return the containers so the store can refill and resell them to reduce plastic waste and hence plastic pollution! The techniques sound like a great way to ensure the three Rs are being realized- reduce, reuse, and refill.
Minneapolis' Zero Waste Plans
Minneapolis is one of the leading regional as well as national waste management leaders in America and the Minneapolis city council takes the environment seriously. The general activities that a zero waste store would perform would be reducing plastic pollution because of plastic packaging, delivery, and storage of products, reusing product containers, and returning and refilling them.
The Minneapolis city council stepped up its 'zero waste' game in December 2017 by introducing the concept of composting through organic recycling. They have also adopted bag ordinance laws wherein the owners of grocery stores are to charge a 5% fee on the carry-out bags made of single-use plastic, compostable, paper, and reusable materials to naturally reduce plastic waste.
Not from Minneapolis?
Check out our favorite lists of:
Zero Waste Stores In Minneapolis
Now that we have our heads wrapped around the know-how of zero waste stores and their need for sustainability, let's check out this quaint list of zero waste stores situated around the city of lakes that is Minneapolis to help you reduce waste and become eco-conscious consumers!
1. Tare Market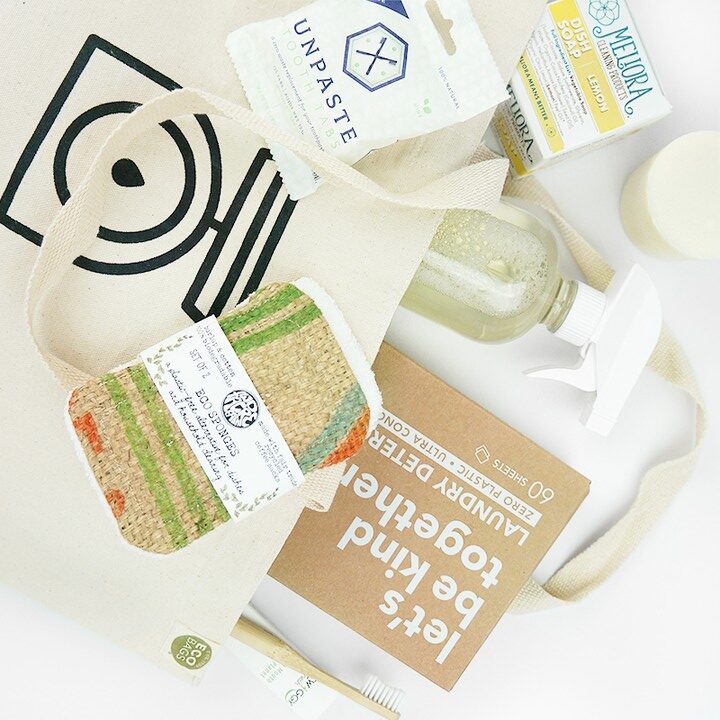 Tare Market is not just the first zero waste store in Minneapolis, it was the first store of its kind in the whole of Minnesota. Tare Market is much like any other market that sells your daily homecare products including liquids, skincare products as well as grocery store items like lentils, tea, coffee, nuts, seeds, etc.
Tare market fulfills all the criteria for it to be a zero waste store thanks to its refill services that help reduce plastic pollution and reuse glass containers. The refill shop is also a great choice for customers if they want to show their support for women entrepreneurs as it is woman-owned and operated!
Tare Market is also set on a noble mission of giving back to the environment by contributing to reforestation. For every product it sells, it plants a tree in the deforested parts of the world.
Store Address: 945 Broadway St NE, Minneapolis, MN 55413, Northeast, United States
Store Hours: 11 AM- 7 PM Monday to Friday; 11 AM- 6 PM on Saturdays, and 11 AM- 5 PM on Sundays
Phone No.: +1 612-353-4236
Store Address: 1. 2717 E 38th St, Minneapolis, MN 55406, Nokomis, United States
Store Hours: 11 AM- 7 PM Monday to Friday; 11 AM- 6 PM on Saturdays, and 11 AM- 5 PM on Sundays
Phone No.: +1 612-200-9274
2. Seward Community Co-op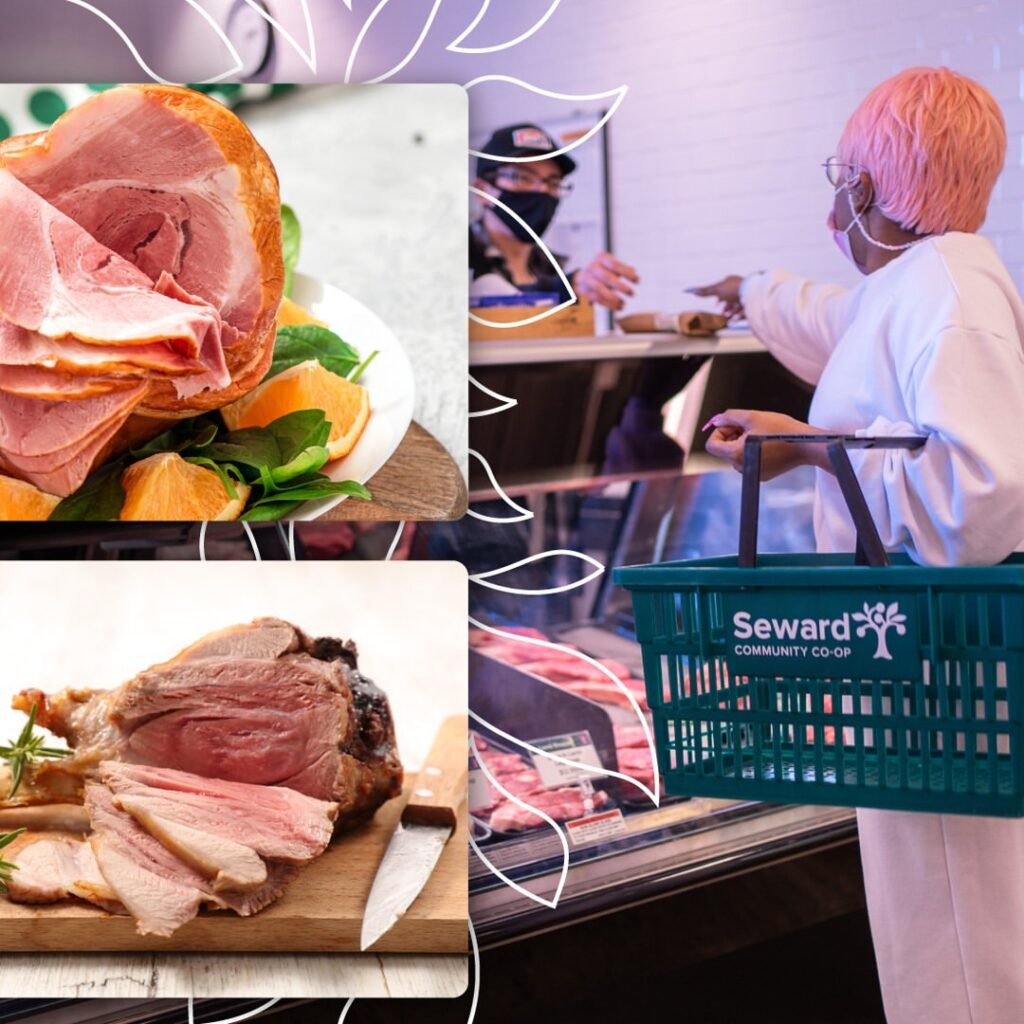 A community-owned zero waste store, Seward Community store is a great fit for your sustainable shopping as it encourages its customers to bring their containers for a variety of edible sustainable products like fair trade coffee, loose leaf tea, dried fruits, etc. and personal as well as homecare products like liquid soaps, detergents, etc. among other products.
The Seward Community store also sells locally grown organic produce to help boost the local economy. You can head over to the store for a hearty meal from their bakery and deli! The store is currently situated in two locations within Minneapolis.
Store Address: 2823 E Franklin Ave, Minneapolis, MN 55406, United States
Store Hours: 8 AM- 10 PM Monday- Sunday
Phone No.: +1 612-338-2465
Store Address: 317 E 38th St, Minneapolis, MN 55409, United States
Store Hours: 8 AM- 10 PM Monday- Sunday
Phone No.: +1 612-230-5595
3. Zeroish.Co
It's common knowledge that zero waste doesn't literally mean zero waste. It just means less waste or in other words Zero(ish) amount of waste! Zeroish.co asks its customers to bring their containers for shopping and getting refills of liquid items.
Besides liquid homecare and skincare products like lotions, dish soaps, etc. the store also sells DIY items, baby items, healthcare, and beauty products as well as sustainable packaging items for comfortable and pollution-free travel.
Store Address: 2309 W 50th St, Minneapolis, MN 55410, United States
Store Hours: 11 AM- 6 PM Mondays- Fridays; 11 AM- 4 PM Saturdays & Sundays
Phone No.: +1 612-925-6299
4. The Foundry Home Goods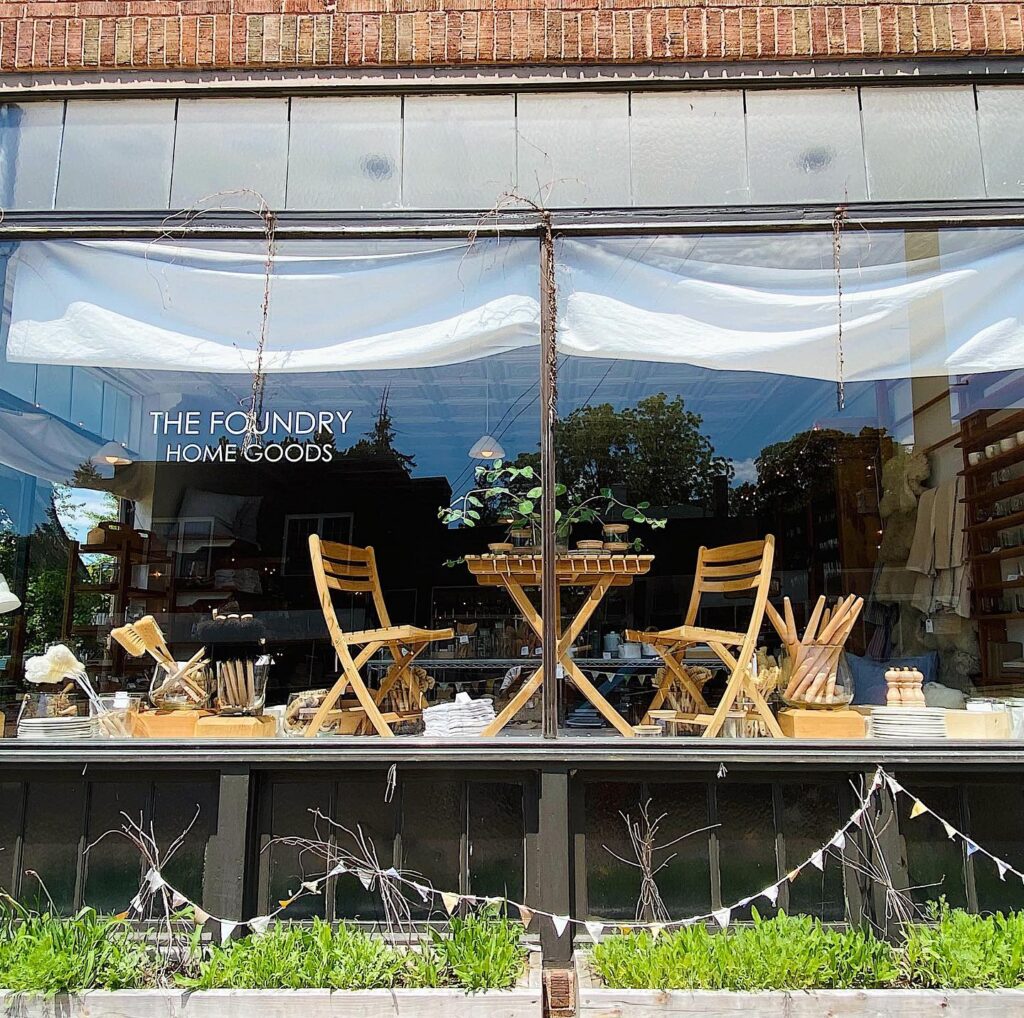 The Foundry Home Goods store is not just a store, it sells a lifestyle that is sustainable and chic at the same time. You can find all those items at this store that help you one-up your style of living.
They sell sustainably made candles and holders, lamps, furniture, art, decor, etc. Apart from this range of items, they also sell homecare and cleaning products like liquid soaps and their refills, compostable wooden brushes, glassware as well as clothing and multipurpose linens, etc.
Store Address: 110 5th Ave SE, Minneapolis, MN 55414, United States
Store Hours: 11 AM- 6 PM Monday- Sunday
Phone No.: +1 612-333-8484
5. NaturBag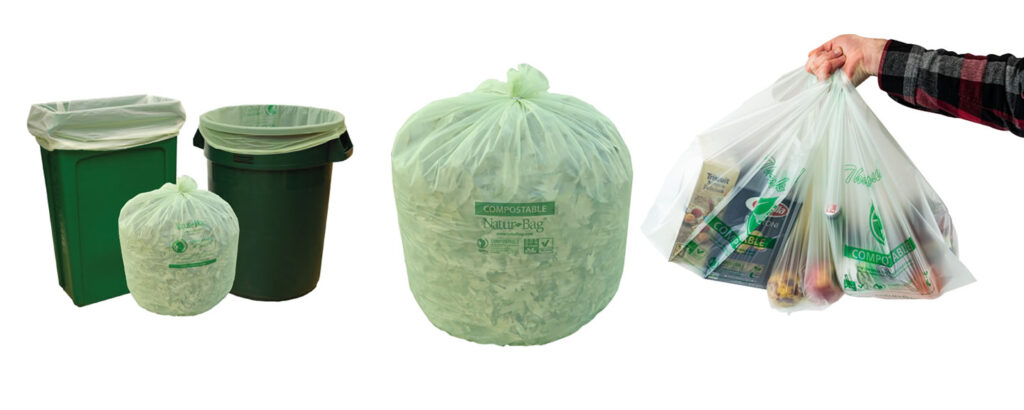 Working along a unique idea to avoid plastic packaging, NaturBag sells compostable bags and liners, gloves, shopping bags, and produce bags as an initiative toward fulfilling the Minneapolis City Council's zero waste plan that aims to carry out 80% organic recycling and composting by 2030.
Since the city also has bag ordinance laws in place, compostable bags are a good purchase for eco-friendly shoppers as it saves them from using plastic bags and buying them from convenience and grocery stores. It's also slightly economical and puts less pressure on the environment!
Store Address: 4201 Woodland Road P.O. Box 69, Circle Pines, MN 55014, United States
Store Hours: 8 AM- 10 PM Monday- Sunday
Phone No.: +1 (763) 404-8700
Conclusion
The majority of plastic disposable bags have the drawback that it is impossible to recycle plastic. Then, what is the correct course of action if recycling is not the way to sustainability? Reusing and reducing the amount we consume each day is the perfect solution. Always keep in mind that a sustainable shopping cart relies on a zero waste store near you!