Disclosure:
Our editors handpick top-rated brands, vetted through our strict ratings. Purchases via our links may earn us a commission.
Learn more
Yes, That Vegan Teacher reportedly has a son! The famous Canadian YouTuber, TikToker and animal rights activist 'That Vegan Teacher' aka Kadie Karen Diekmeyer, is known for promoting veganism and animal welfare. As a social media influencer, she handles four social media accounts: That Vegan Teacher on YouTube, thatveganteachermisskadie on Instagram, @musicbythatveganteacher on TikTok, and VeganKadieKaren on Twitter. Her controversial views and outspoken nature has made her a distinguished vegan celebrity over the internet. As a result, many people are curious about the current status of her personal life and family.
Rumors about her death caused a frenzy among her fans— Not once, but twice. Everybody was questioning, 'Is That Vegan Teacher Dead?' While that query was resolved, today, all are eager to know Does That Vegan Teacher have a kid? In this article, we will explore the family of That Vegan Teacher, including details about her husband, son, and daughters. So, stay tuned!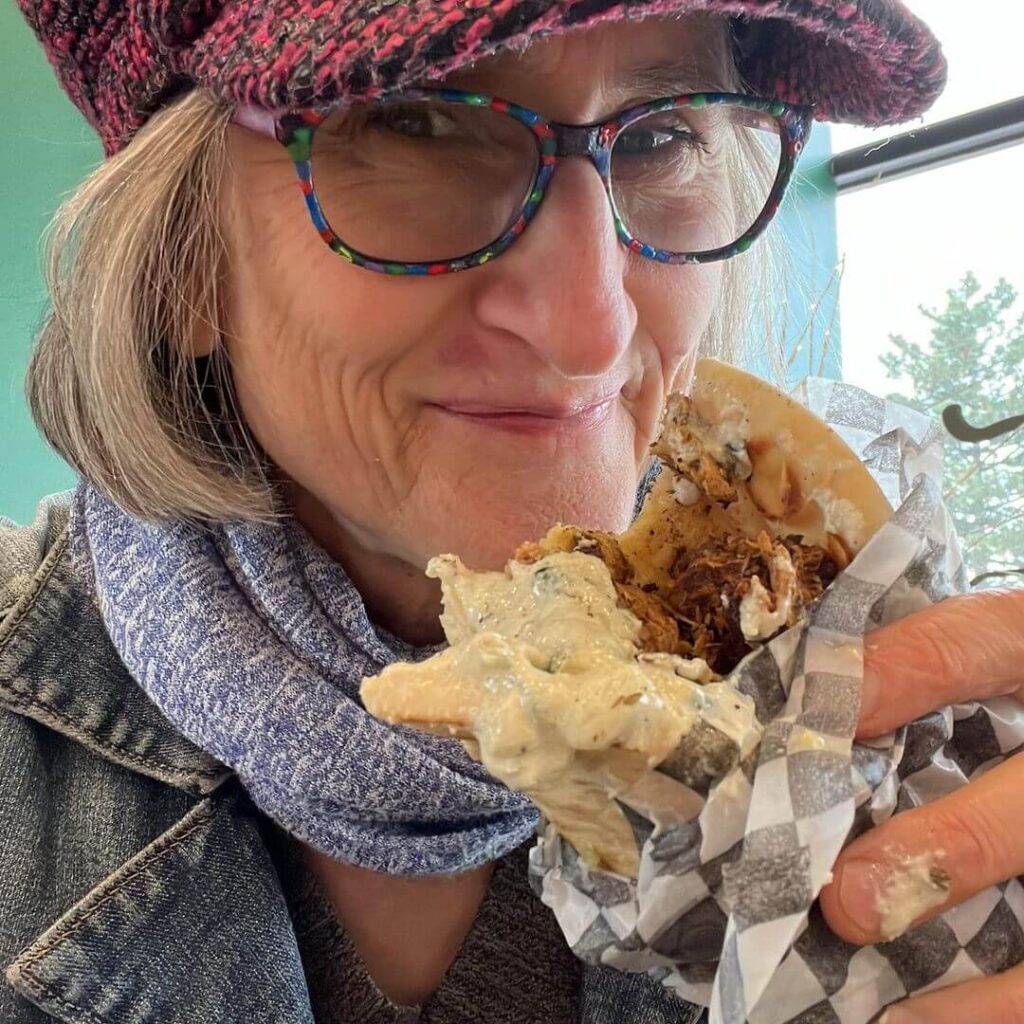 Does That Vegan Teacher Have a Son?
That Vegan Teacher's Family
That Vegan Teacher or Kadie Karen Diekmeyer, doesn't normally talk about her children. This is probably because she prefers to keep her children out of the limelight. However, According to a news article from 1999, she seems to have three kids. Part of the feature that inclines to this idea is— "A part-time nurse at the Lakeshore General Hospital and a busy homemaker and mother — her three kids range in age from 6 to 9…"
It's particularly hard to evaluate the truth behind the information about That Vegan Teacher's kids, because, as already mentioned, Diekmeyer likes to keep her family details under wrap.
Son named Ryan
Recently, TikTok star Ryan Sutherland spread a message through his account @ryancomedyofficial that he's That Vegan Teacher's son. Answering to this claim, Kadie Karen Diekmeyer confirmed on TikTok that Ryan is indeed her son. The short video reportedly had 25 million views with many comments likes. Since then, Ryan has been posting every now and again about his life of being That Vegan Teacher's son. In April 2022, Diekmeyer, herself posted a YouTube video titled, "@RYANcomedy Came back to class! Guess what his grade is this time?" However, speculations over the internet point to this information as a publicity stunt that has no accuracy. So, really, does that vegan teacher have a son named ryan? Honestly, it's hard to confirm.
That Vegan Teacher's Daughter
Not long ago, an Australian Vegan YouTuber, Tash Peterson, claimed to be That Vegan Teacher's daughter. She stated in a Youtube video— "That Vegan Teacher is my mum, we may live on opposite sides of the world, but we will always be forever mother and daughter and forever vegan". Her channel goes by the name— V-gan Booty. Just like Diekmeyer, she is known for her extreme level of protests about the animal agriculture industry. Peterson's content is a string of protest-related videos where she and her peer activists can be seen disrupting games, grocery stores, supermarkets, and fast food restaurants like McDonald's and KFC. Consequently, she got her TikTok account banned for her controversial videos on veganism.
That Vegan Teacher's Husband
That Vegan Teacher was earlier married to Dave Hobson, her first husband, with whom she has three children. On December 4, 2021, she married her longtime Italian boyfriend, Giorgio Benetti, after a courtship of nine-and-a-half-years.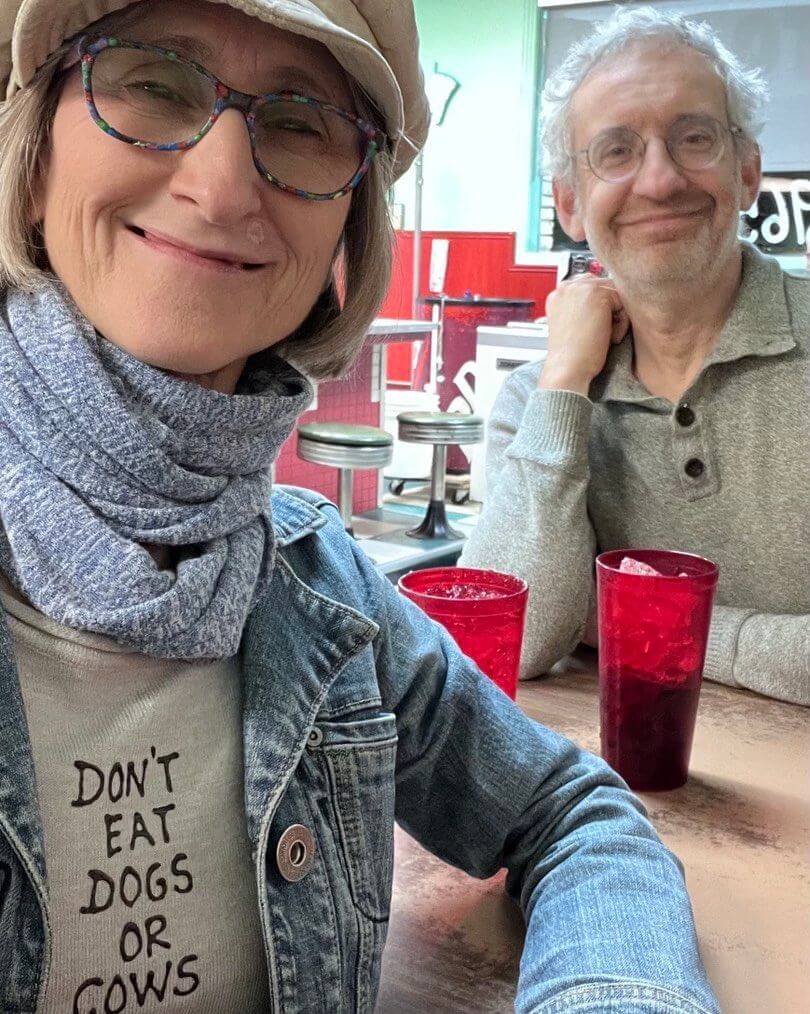 Does That Vegan Teacher's family support Her Activism?
Yes, That Vegan Teacher's family totally supports her animal welfare activism work. All of her family members, including her dog Bella, are vegan. Currently residing in Montreal, Canada, Diekmeyer continues to encourage others to lead a vegan lifestyle and practice kindness towards all animals.
Final Thoughts…
That Vegan Teacher is a passionate advocate for veganism and animal rights, and while she doesn't really reveal much about her family, it is a fact that they are an important part of her life. Agreed the status of her children is still confusing, but by learning more about her family, we can gain insight into her values, challenges and rewards of living a vegan lifestyle.
FAQs
Who is That Vegan Teacher's child?
As per recent information, TikTok Comedian Ryan of @ryancomedyofficial is That Vegan Teacher's child.
Is That Vegan Teacher's daughter vegan?
Recently, YouTuber Tash Peterson (V-gan Booty) claimed to be That Vegan Teacher's daughter. Since Diekmeyer hasn't confirmed this news, there's no telling who her daughter is or if she is a vegan.
How old is Mrs Vegan Teacher?
That Vegan Teacher is currently 58 years old. She was born on September 24, 1964.
Why did That Vegan Teacher get removed from TikTok?
That Vegan Teacher has been in and out of controversies for fiercely promoting veganism. Many of her viewers responded that as an animal rights activist, her methods of raising awareness on animals wrong doings fell extremely intimidating. And she has regularly picked on famous personalities like TommyInnit, GeorgeNotFound and Celebrity chef Gordon Ramsay, for not going vegan. As a result, her initial TikTok account got banned.
Who is That Vegan Teacher's husband?
Since 2021, Giorgio Benetti is her husband.
How many kids does That Vegan Teacher have?
That Vegan Teacher has 3 kids with her ex-husband Dave Hobson.
Does That Vegan Teacher's family follow a vegan lifestyle?
Yes, That Vegan Teacher's family, including her husband, mother-in-law and dog Bella, all follow a vegan lifestyle.