Disclosure:
Our editors handpick top-rated brands, vetted through our strict ratings. Purchases via our links may earn us a commission.
Learn more
Plastic food containers make life so easy! No tension of the containers breaking and leaking, not heavyweight, and easy to clean. The plastic food containers are easy on the pocket as well! But are they safe for human health? Are they BPA free? Is Rubbermaid BPA Free? In this article, we are examining these questions at length.
Multiple brands have developed plastic containers for food and beverages over the years. Tupperware, Zip Top, Anchor Hocking, and Rubbermaid are some of the popular plastic storage container brands in America.
These brands offer great selling points like Rubbermaid has great durability, it's dishwasher safe, and is stain-resistant with airtight lids that help with a loyal customership. So the customers are making the right choice for their health, it makes us want to confirm- Is Rubbermaid BPA-free?
What Is Rubbermaid?
Rubbermaid has been in business since 1920. The Company was founded by James R Caldwell as he and his wife got their first patent for the blue rubber dustpan, the product that first introduced Rubbermaid as a line of household items.
The first line of products by Rubbermaid were kitchen products. From there on, the brand started manufacturing multiple household products like step stools, laundry baskets, bins, and much more. The company is headquartered in Atlanta, Georgia, United States and is owned by Newell Brands.
Is Rubbermaid BPA Free?
Yes, Rubbermaid is BPA-free. Rubbermaid has a huge range of products but it's famous for its BPA-free airtight food storage containers and trash cans. BPA can have extreme effects on the minds of the young and can lead to pregnancy loss, and cardiac diseases among some other health issues.
Rubbermaid went completely BPA-free in January 2010 and went public with the information in a Rubbermaid commercial in 2011. At the time of the Great BPA Debate, Rubbermaid Commercial publicly acclaimed that there are no dioxins or phthalates in any of their products.
The Ultimate Guide to Rubbermaid Food Storage Containers on the brand's website gives crisp information about its products like Rubbermaid Brilliance Food Storage containers, TakeAlongs, and other ranges and informs the customer of their features like BPA-free, freezer storage features.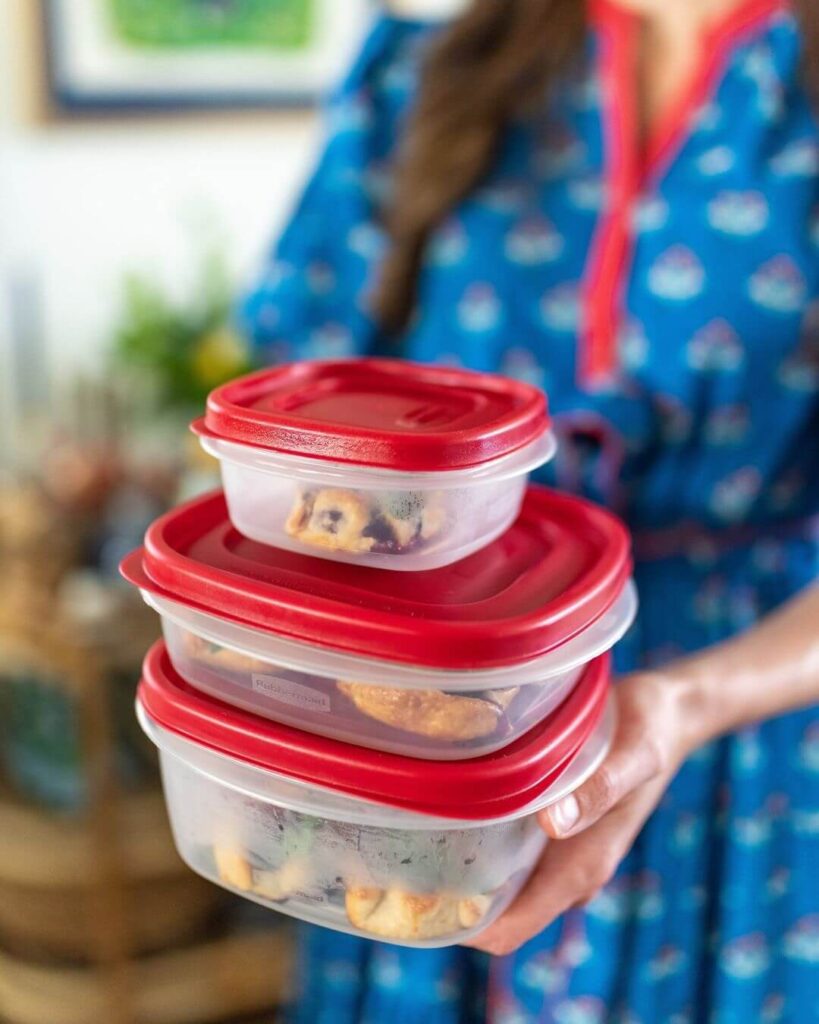 Plastic Wrap and Plastic Food Containers: Are They Safe?
Plastic has become an item of daily use since it first got popular around the 1950s as a common material for beverage and food storage containers. Liners / Coatings for tea-coffee cups, plastic wraps, tumblers and plastic food containers are supposedly feasible because of their use and throw USP over other materials like stainless steel or glass containers.
Plastic containers can be microwaved and are dishwasher-safe. They are easy to clean as well. These food storage containers have been in use for decades now.
However, after years of research, it was concluded that plastic containers are made of polycarbonate, and PC's chemical composition requires BPA, a particularly harmful chemical for human health if leached into beverages and food. Therefore, plastic containers posed a huge risk to human health.
During the Great BPA debate years, many companies took to the public platforms and claimed that they are going "BPA-Free" and the FDA also concluded that the low levels of chemicals detected in food and beverages weren't harmful to human health. And so BPA-free plastic food containers became all the rage.
But in truth, there are some known and unknown chemicals like BPS other than BPA that have similar or adverse effects on human health. A National Library for Medicine report instigates the adverse results of BPS insulation in rats in an experiment.
There is a running debate, therefore, around the safety of plastic water supply systems and plastic food storage containers for daily use. Even BPA-free plastic water bottle brands suggest that their bottles are for one-time use.
How to Identify Safe Food Storage Products
Identifying safe plastic food storage products is easy because all brands selling food storage containers ought to provide the relevant information either in print on the product or etch the recycling code number on the bottom of the product.
Plastic products with recycling labels 1, 2, 4, and 5 are the safest food storage products to use. Rubbermaid Brilliance Food storage containers are BPA-free, airtight, microwave-safe, and dishwasher-safe and are the most popular choice of all Rubbermaid storage products.
Plastic products with recycling labels 3,6, and 7 contain vinyl and polyvinyl chloride and therefore there is a risk of BPA leaching into the food and beverages.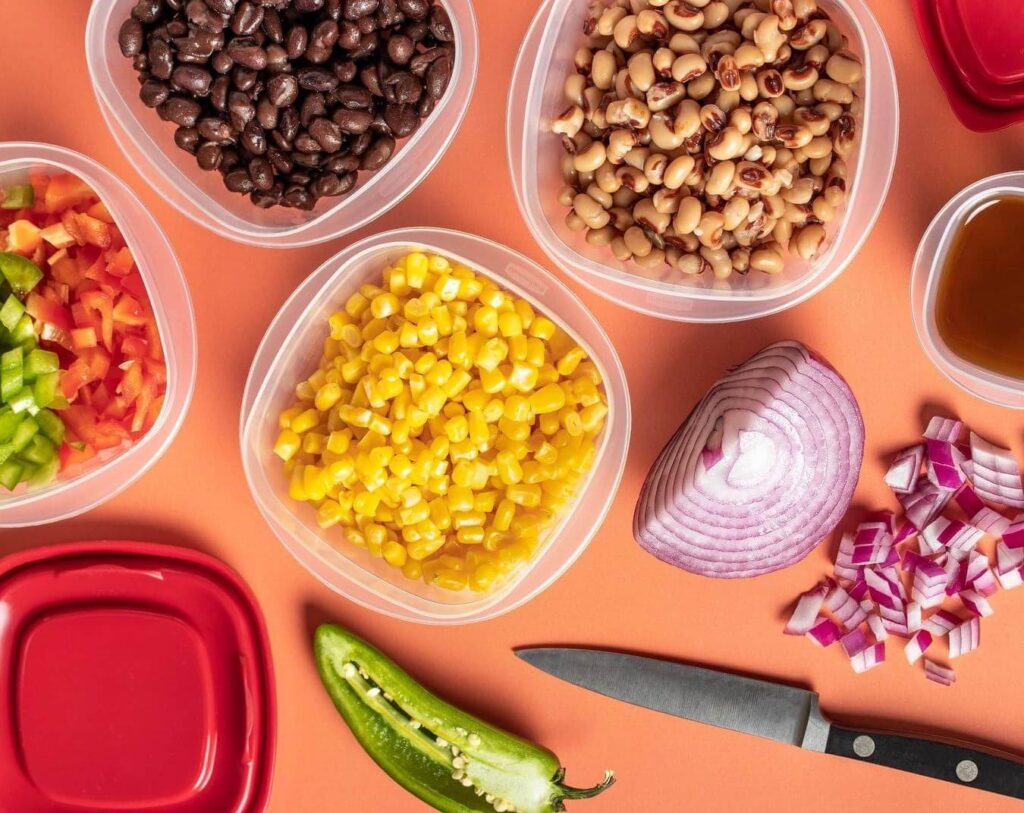 Tips & Ideas for Rubbermaid Products
Rubbermaid has a whole page dedicated to tips for the safe usage of its products. Rubbermaid has multiple product ranges and all of them come with a basic set of BPA-free, microwave-safe, dishwasher-safe, and a few other features.
The label offers a blogging page as well to fill your mind with tips and ideas for the safe usage of household and kitchen products in general. It even offers in-house recycling and space-saving ideas for the customers apart from many more wide-ranging topics.
Conclusion
Rubbermaid is one of the most popular airtight food storage container brands among the American population. It is BPA-free and therefore safe and unburdening for both your health and mind.